Are Rumpl Blankets Worth the Hype?
Rumpl blankets are becoming more popular and for good reason. These blankets are lightweight, water-resistant, and made from post-consumer recycled polyester. They also come with their own bag so you can roll up the blanket into a compact ball, making it easy to toss in the back of your car or clip onto your backpack.
Another reason I love Rumpl is that they are dedicated to offsetting their carbon footprint by donating one percent of sales to environmental causes. Additionally, they work to continuously find ways to reduce their impact on the planet by using recycled materials and transportation options with a low carbon footprint. Rumpl is even a Certified B Corporation, meaning that they are legally required to consider the impact of their decisions on their employees, customers, communities, and the environment.
Rumpl blankets are also very versatile and can be used as a blanket to wrap around yourself, a picnic blanket to sit on, a sleeping bag so you can easily let one leg hang out to prevent overheating, or use the cape clip to wrap it around your back to stay warm hands-free.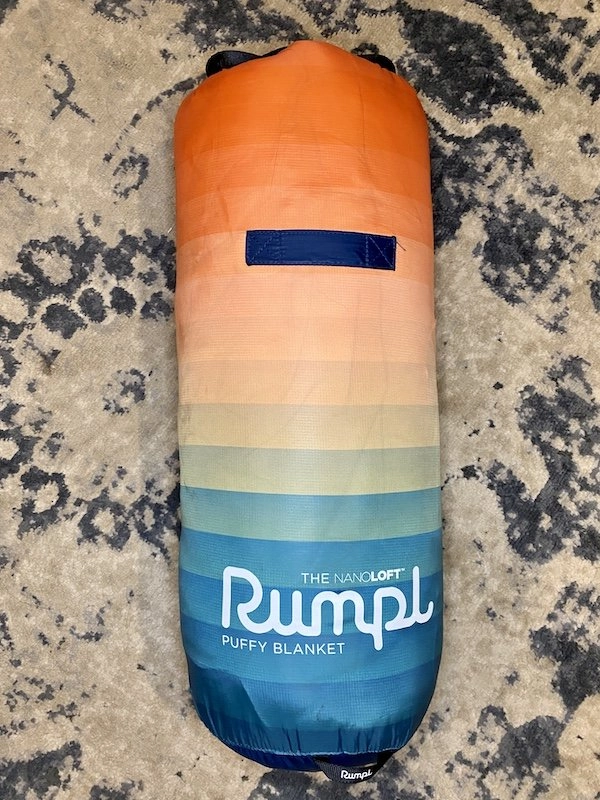 Important Facts About Rumpl Blankets
I only recently got a Rumpl blanket, and I'm now so glad I have it to bring on all my adventures, it serves so many purposes. Here are a few facts about the Rumpl blanket. They are:
Machine washable
Water-resistant (not waterproof)
Come in five sizes, from easily fitting around two adults down to one child
Come with their own storage bag for easy transportation
Come with a cape clip for hands-free warmth (pictured above)
Expanding beyond blankets to pillowcases, towels, ponchos, and koozies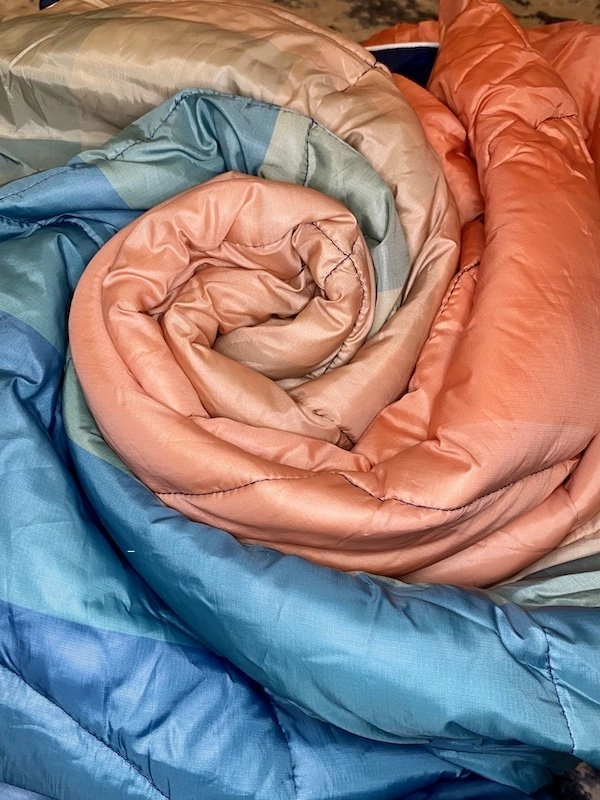 How Rumpl Compares to Competitors
I think the Rumpl blanket may need to be renamed, because if you look at it as a blanket, it may seem quite expensive, ranging anywhere from $70-$400. However, it's much more than a blanket. If you look at it as a water-resistant blanket, cape, picnic blanket, and sleeping bag all in one the price doesn't seem too high anymore. Especially when high quality sleeping bags can cost $900, and these will keep you just as warm.
How to Repack Your Rumpl
The first time I tried getting my Rumpl folded and tucked back into its sack, I broke a sweat and had a tiny fit. And then I thought, there must be a video explaining how to do this. Luckily, Rumpl already thought of that and created a super simple, easy-to-follow video explaining how to simply and quickly pack your blanket so it fits back neatly into the sack it came with.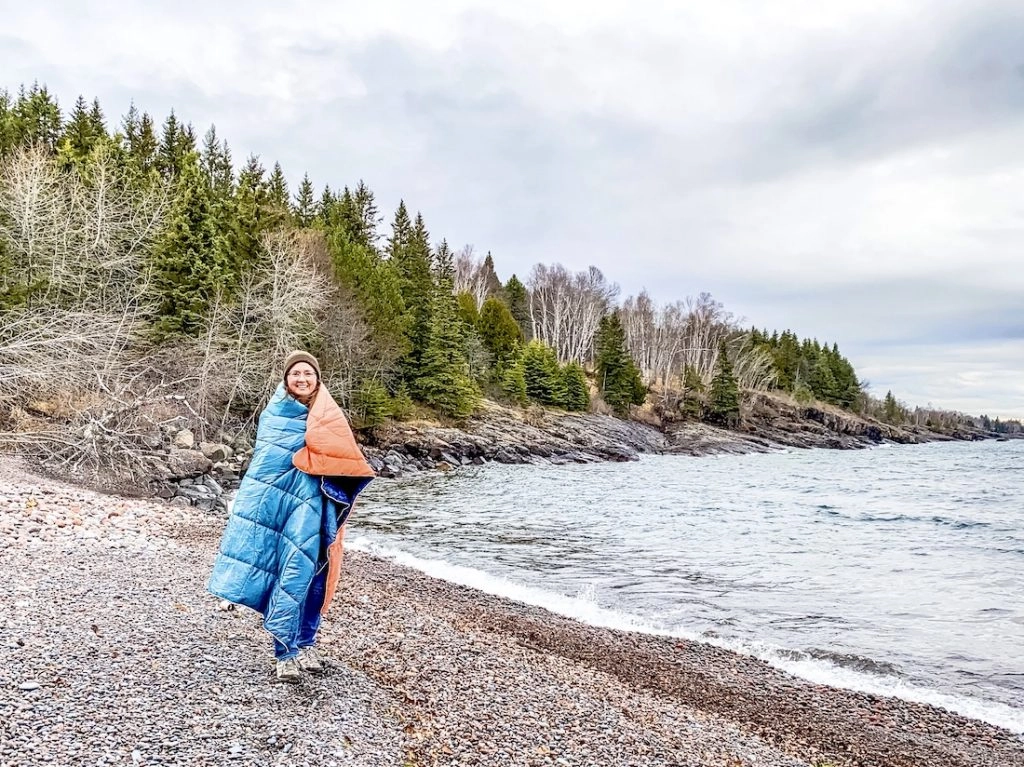 Why I Love My Rumpl
Rumpl blankets were born out of the idea to create a blanket that is as warm and cozy as a sleeping bag when the founders once found themselves stranded in subzero temperatures with no sleeping bags and a car that wouldn't start.
The blankets are high quality, extremely versatile, compact, and lightweight. I love my Rumpl and am so grateful to have one.
Looking for more inspiration? Check out my Travel Essentials page  to learn about some of my other favorite travel products.