About Halo
If you've got a newborn in the house or plan on having a baby soon, you've probably heard the same word thrown around a hundred different ways: sleep. "Say goodbye to sleep!" "How's the baby sleeping?" "How are YOU sleeping?" Seriously, someone should make a Bingo card for new and expecting parents.
Making sure your little one (and, by extension, you) get a good night's sleep all starts with choosing the right bassinet. You want the baby to be safe and snuggly for uninterrupted sleep, but you also want an ergonomic, fuss-free design for bleary-eyed parents doing their tenth night-feeding.
That's why Halo exists, creating specialty bassinets, sleep sacks, mattresses, and other sleep-related products with your child's comfort and safety as their top priority. Their mission is to put a parent's mind at ease so that you can enjoy this magical time with your sweet newborn.
Ready to sleep soundly knowing your little one is tucked in safely? Then, keep reading because my Halo BassiNest review will take an in-depth look at the brand and its products, customer ratings, promotions, and more, to help you decide if their products are really worth the buy.
Overview of Halo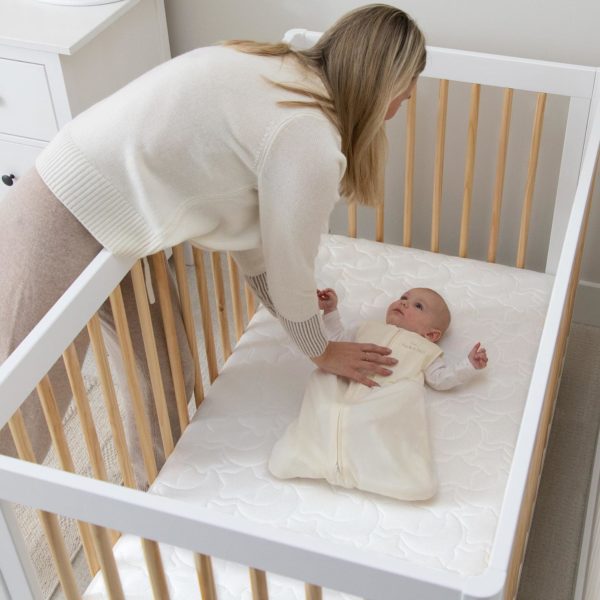 Halo's origin story started over 25 years ago. In the mid-1990s, Halo founder Bill Schmid experienced the most tremendous loss of all when his first newborn died of Sudden Infant Death Syndrome (SIDS).
Wanting to save other families from experiencing the same heartache, Bill used his knowledge as an engineer to craft the first-ever SleepSack.
The start of Halo may not be the happiest story, but it's time to pick things back up in this Halo BassiNest review by going over the highlights of shopping the baby bassinet and sleep sack brand.
Highlights
Halo BassiNests offer safe and comfortable sleep options for newborns and babies up to 20 pounds.
The Halo Swivel Sleeper features a 360 swivel that makes it super easy for nighttime feeding.
Halo also features many other safe sleep products, such as the Halo Sleep Sack.
Easy 30-day returns
Free shipping over $50
Halo BassiNest Review
It can be really overwhelming as a new parent to figure out the safest and best way for your baby to sleep before they graduate to crib sleeping. Halo is a popular brand that offers parents a reassuringly safe option. Let's snuggle up and get into some of their best-sellers.
Halo BassiNest Premiere Series Vibrating Bassinest Review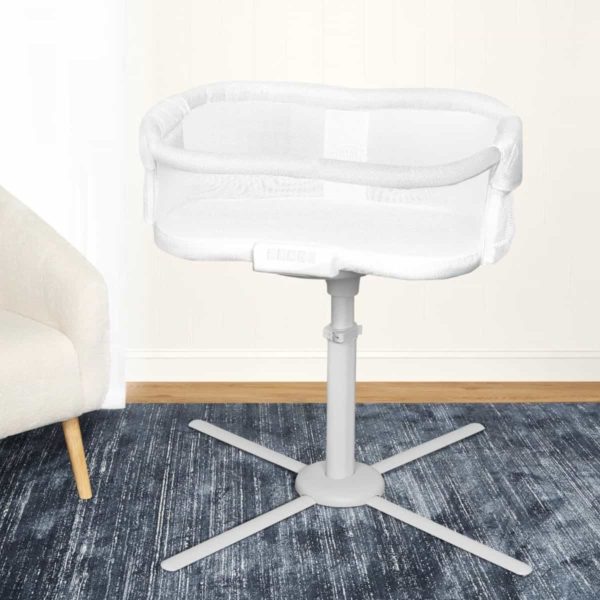 Does your baby need a little extra help to fall asleep? The Halo BassiNest Premiere Series Vibrating BassiNest could be your next nap-time assistant.
This Halo swivel bassinet was created with your postpartum needs in mind with its ability to lower and swivel 360 degrees to bring baby to you. The gentle, calming vibration and white noise is intended to help your little one sleep, and you know what they say, "Sleep when the baby sleeps."
The Halo Swivel BassiNest Premiere Series is available in two muted prints and costs $232 (down from $290).
Halo BassiNest Glide Sleeper Review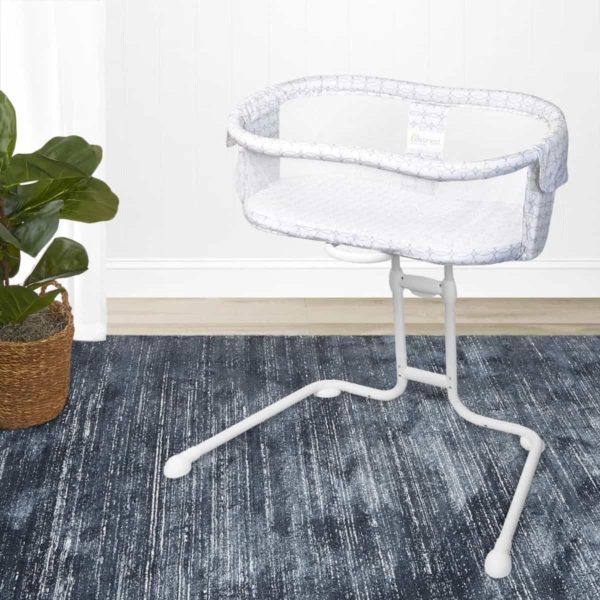 If you're the kind of new parent who is constantly moving around throughout the house while your little one naps, then the Halo BassiNest Glide Sleeper is definitely worth checking out.
The Halo BassiNest Glide Sleeper makes it easy to bring your sleeping baby from room to room with you as it slides seamlessly through your house from carpet to hardwood. This easy-to-move BassiNest makes keeping an eye on your little one a concern of the past. The see-through mesh walls and side panel can lower for easy access.
The Halo BassiNest Glide Sleeper is currently priced at $170 (down from $190).
Halo BassiNest Twin Sleeper Review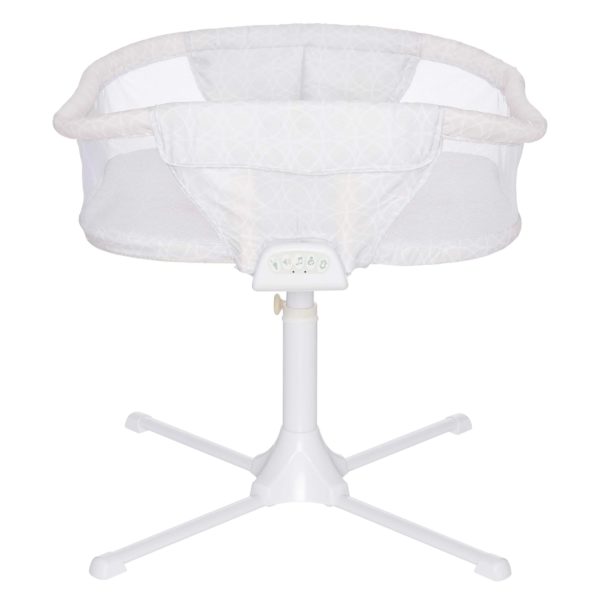 Are you the lucky parent of double-trouble twins? Don't stress about how you're going to get them both down to sleep at the same time and invest in a Halo Twin BassiNest Sleeper.
The Halo twin Bassinet offers a full 360-degree swivel feature, so you can easily bring your two munchkins close to your bed for those middle-of-the-night feedings. Keep your twins close safely with the mesh wall separator.
The Halo Twin BassiNest is priced at $485.
Halo BassiNest Newborn Insert Review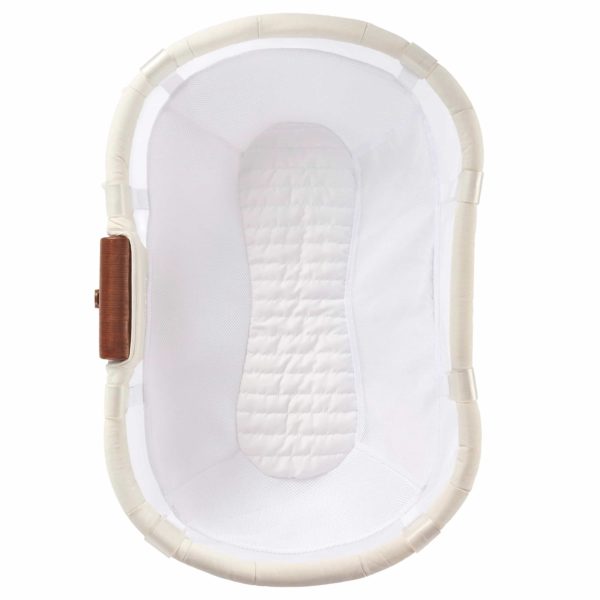 We all know that having a newborn at home comes with a lot of excitement, but we also understand that this period can be stressful as you learn to care for your new family member's needs. This is where the Halo BassiNest Newborn Insert comes into play.
The Halo Newborn Insert was specially designed to help your fresh little bundle comfortably make the adjustment from the womb to the outside world. It provides a cozy and snug sleep surface without compromising your baby's safety.
The Halo Newborn Insert costs $60.
Halo BassiNest Fitted Sheet Review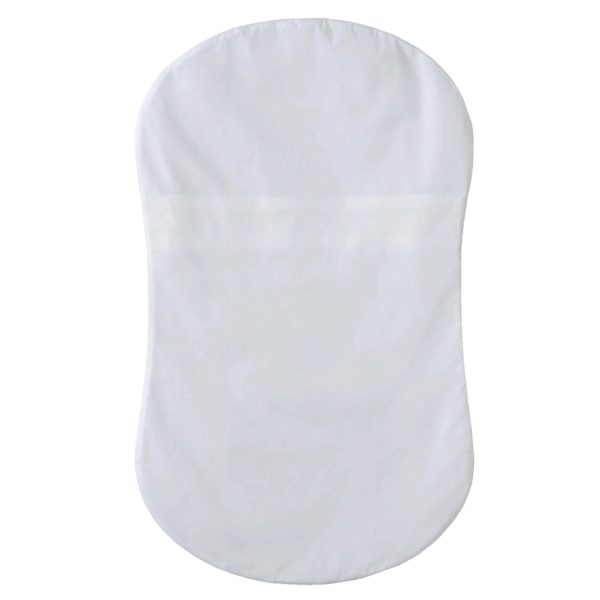 Do you have the Halo Swivel Sleeper or Glide Sleeper? Then it's time to get some fitted sheets to match! You don't need to worry about finding the right fit with the Halo BassiNest Fitted Sheet.
These Halo bassinet sheets are lovingly crafted with 100% organic cotton… nothing but the best for your little one. With a 200 thread count with no dyes or finishes, they're super soft on your baby's skin. These sheets have an hourglass shape that perfectly fits the Halo Swivel Sleeper and Glide Sleeper.
The Halo Bassinet Sheets are priced at $17.
Halo Swaddles Review
If you're expecting a newborn, you may want to start practicing your swaddling! Putting your baby in a swaddle helps your infant stay calm and sleep well. It's the point in this Halo BassiNest review where we look at the best-selling Halo Swaddles and SleepSacks.
Halo Swaddle 100% Cotton – Clouds Review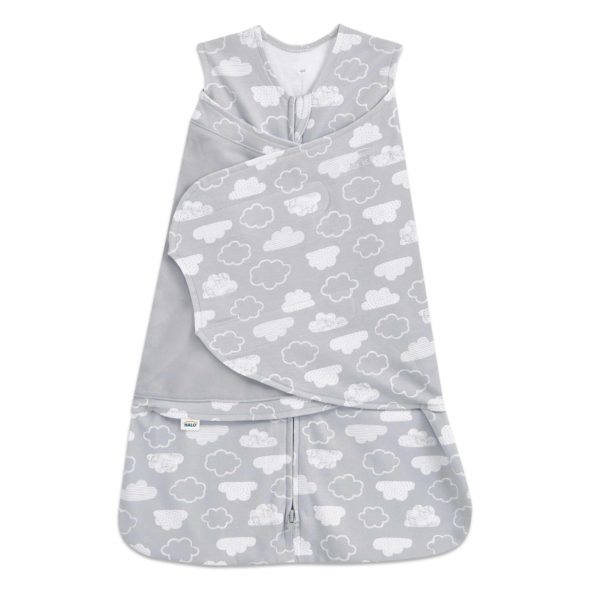 The Halo Swaddle 100% Cotton – Clouds is a versatile sleep swaddle that can nestle your babe with 3 different arm positions.
The Halo Swaddles are available in over 25 colors and patterns and are sized for newborns or small babies. This Halo SleepSack swaddle is super soft and features an inverted zipper to make changing time as seamless as possible.
The Halo Swaddle 100% Cotton – Clouds is available online for $25.
Halo Swaddle Micro-Fleece Review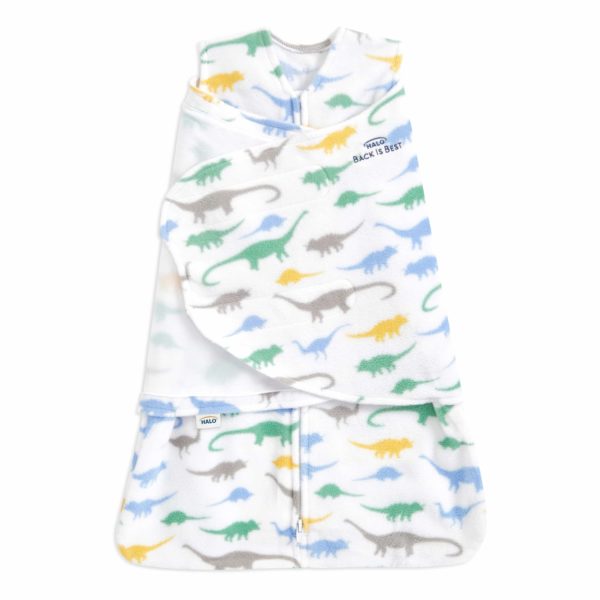 Winter is coming… and you need something that will keep your baby cozy on the coldest nights of the year. Check out the Halo Swaddle Micro-Fleece.
This Halo baby sleep sack is a 3-way swaddle that is perfect for babies who are newborn to six months. This Halo SleepSack also features the brand's "back is best" embroidery to help remind new parents that back sleeping is the safest bet for your little one.
The Halo Swaddle Micro-Fleece is available in 10 different colorways and is priced at $25.
Halo DreamNest Storage Caddy Review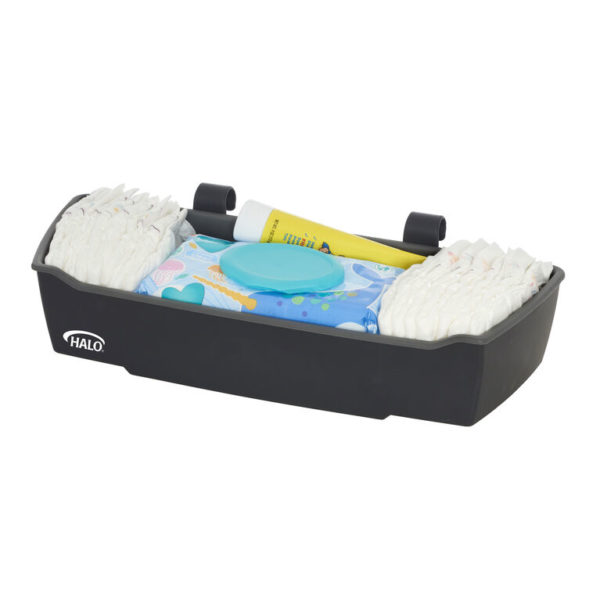 Do you have a Halo Dreamnest or even a different convertible crib and playpen? If so, the Halo DreamNest Storage Caddy will help you store all those baby essentials up and out of the way.
The Halo DreamNest Storage Caddy seamlessly attaches to the Halo DreamNest for extra storage for things like diapers and wipes. It features three separate compartments and can hold up to 5 lbs.
You can tell the Halo DreamNest Storage Caddy is popular because it's sold out almost everywhere! Thankfully I found it on Crib & Kids for $24.
Halo SleepSack Wearable Blanket 100% Cotton Review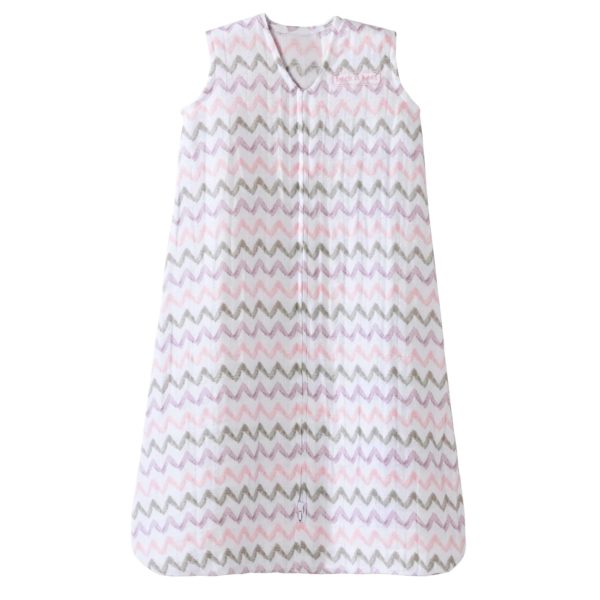 Time flies, and newborns grow up before you know it! Has your little one grown faster than you ever thought possible, and now you need a larger size? The Halo SleepSack Wearable Blanket 100% Cotton Muslin is designed for your growing baby.
Available in sizes small through extra-large, this Halo SleepSack is sleeveless and is made in 100% cotton muslin, so your little one won't overheat through the night.
This Halo SleepSack Wearable Blanket 100% Cotton is currently $27.
Are Halo SleepSacks Safe For Newborns?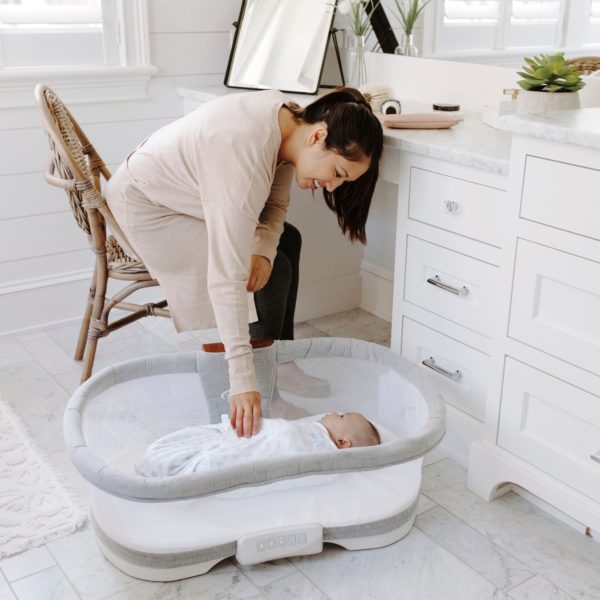 SleepSacks are all the rage with new parents because they are safe, comfortable, and easy to use. SleepSacks keep newborns cozy and warm while allowing their arms, hips, and legs to move freely, which helps with proper growth and development.
Who Is Halo For?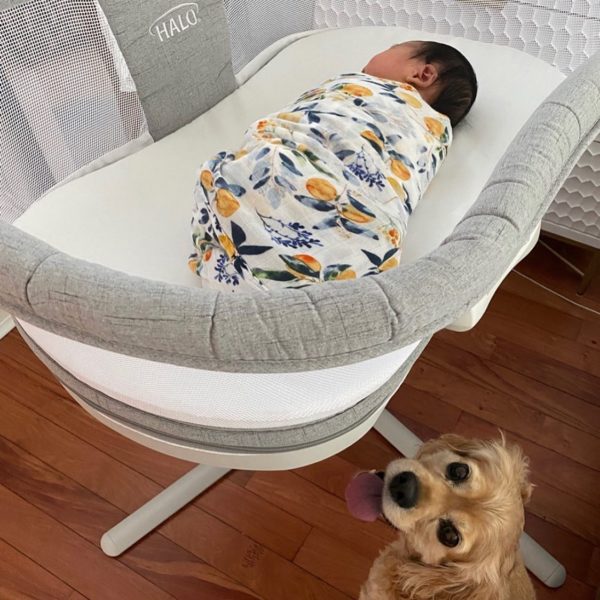 Halo is for new parents trying to navigate the world of safe sleep products for their newborns. From the Halo Swivel BassiNest, which keeps your baby close for nighttime feedings, to the Halo SleepSack, you know your little one will be cozy all night long.
They're a brand that prides itself on knowing the ins and outs of parenthood. Their website even had advice on throwing a Halo sprinkle baby shower. Did you know that baby showers for a second child are different than the first? We didn't, but they sure did!
Whether you are shopping for your own child or for a friend, you can sleep easy knowing that Halo products are tested and approved by health experts.
Comparison: Halo vs. Newton Baby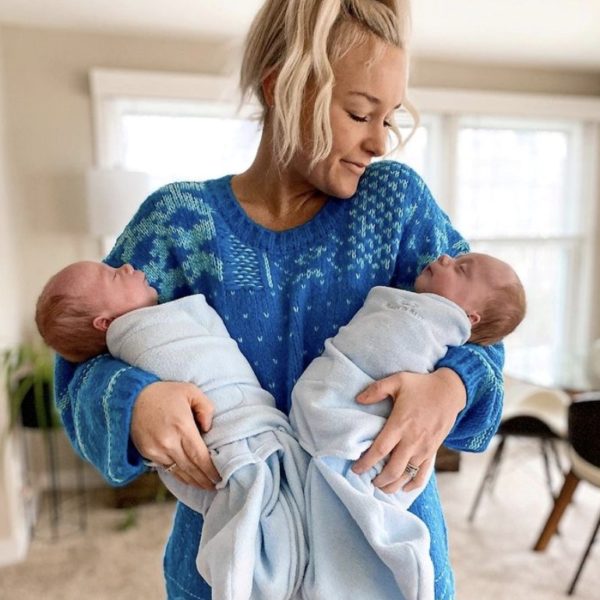 Of course, Halo isn't the only brand that offers safe sleep options for newborns and babies. Let's take this Halo BassiNest review to see how a competitor measures up. Newton Baby is a convertible crib and mattress brand dedicated to bringing safe and comfortable options for baby sleep products.
First, let's take a look at how these two brands are similar:
Both Halo and Newton Baby prioritize safety and comfort in their products
Both brands sell swaddles and other safe sleep products
Both Halo and Newton Baby products are expertly designed with good quality organic and breathable fabrics
Now, let's move to talk about some of the ways in which these two brands differ:
Newton Baby doesn't offer bassinet options as they focus on convertible cribs and mattresses
Newton Baby offers a 100-day Night Trial to try things out with no-risk returns
Halo offers bassinets and accessories designed primarily for newborns and younger babies, while Newton Babyfocuses on those getting a little older and bigger.
Both of these brands offer safe sleep options that help parents sleep soundly, knowing that their little ones are safe at night. If you're looking for something to tuck your newborn into, Halo might be the better option.
Halo Reviews: What Do Customers Think?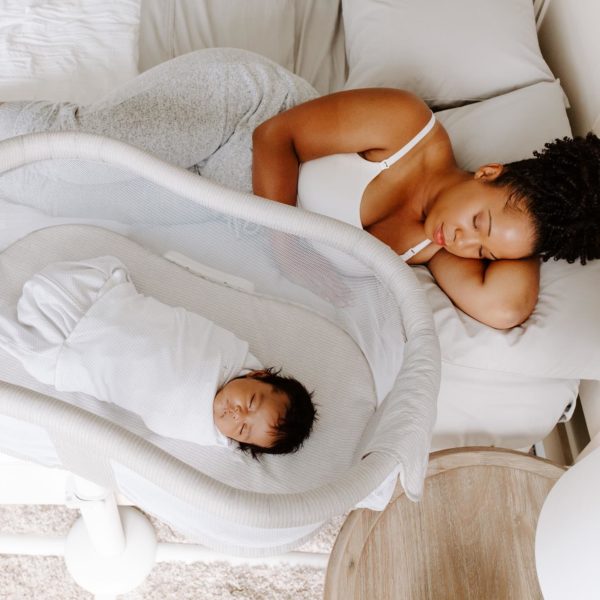 For the next section of this Halo BassiNest review, it makes sense to listen to what parents say about shopping for this baby sleep brand.
First up, let's take a look at the Halo website and do a general overview of some of their best-selling products and how they're being rated.
Halo Swivel Bassinet – Premiere Series: an average of 5/5 stars out of 29 reviews with one customer saying, "it's still my favorite bassinet!"
Halo BassiNest Glide Sleeper: an average of 4/5 stars out of 3 reviews
Halo Breathable Crib Mattress: an average of 5/5 stars out of 49 reviews with one customer saying that "5 stars aren't enough."
Halo DreamWeave Breathable Replacement Mattress: an average of 5/5 stars out of 27 reviews
On the Halo website, there are many Halo BassiNest reviews that speak to the quality of their bassinets. One customer left a 5/5 star review that said:
"I have never owned a bassinet but this one is very useful. Assembly was straightforward. The build quality is sound. I love the versatility this offers. If you have a finicky sleeper this will easily adjust next to the bed which makes rocking them back to sleep easier."
On the review site, ChickAdvisor, the Halo Swivel Sleeper sits at an average of 4/5 stars with 13 reviews. Most customers have left reviews about how easy the nighttime routine becomes while using the sleeper. One customer who left a 4.5/5 star Halo BassiNest review said:
"I love this bassinest. I was skeptical about buying the premiere version but the features were well worth it. The vibrating and sound features work so well to sooth our baby to sleep. The fact that I can push down on one side of the sleeper to access him better is great as well. It's sturdy and swivels well."
On Amazon, the Halo Swivel Sleeper sits at an average of 4.3/5 stars with over 215 Halo BassiNest reviews. One customer left a review that praises the bassinet on how it goes great with any decor. She said:
"This bassinest came highly recommended by a mom forum so it was a must-buy when I became pregnant. I love that I can swivel and position the basket in many directions, and also I can pull it close to the bedside for easier bedtime soothing. The gray and white colors match my own bedroom decor and will work for future babies, regardless of gender."
There are a few Halo BassiNest reviews, however, where customers note that some of the battery-operated features don't work properly and that the bassinet may have difficulty swiveling. Overall though, there are lots of happy customers who shop at Halo for their BassiNests and SleepSacks.
Is Halo Worth It?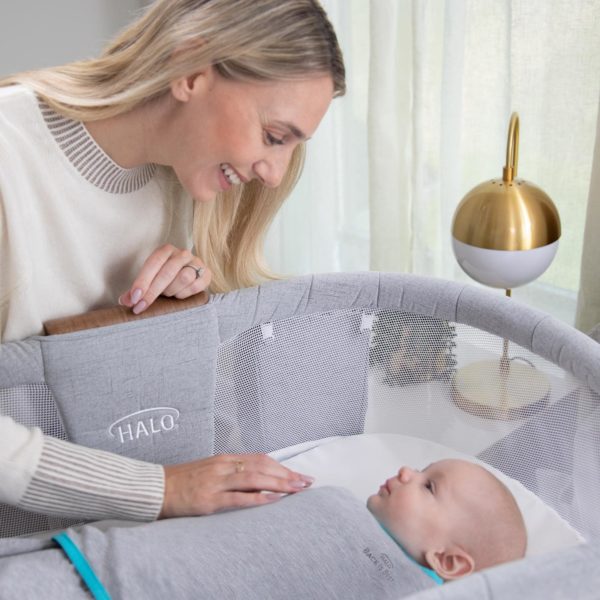 Considering all of the positive Halo BassiNest reviews and the brand's priority on safety, it is likely that Halo won't let you down. The Halo website is a one-stop shop for your baby's sleep needs, from bassinets to SleepSacks and comfy sheets.
If price is a concern for you, there are lots of sale options on the Halo website at any given time. You are sure to be the favorite at any baby shower if you show up with any of Halo's products.
Halo Promotions & Discounts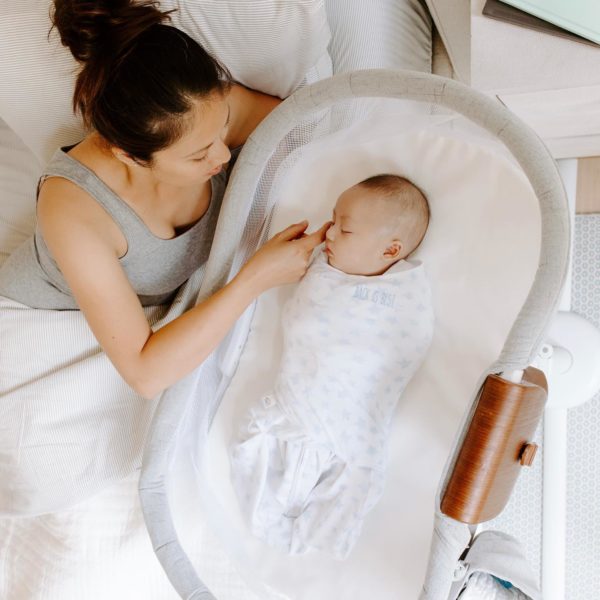 Are you looking to invest in some Halo products but don't want to break the bank? There are a few different promotions and discounts on the brand's website.
Sign up to receive the Halo email newsletter and receive a coupon for 10% off your first purchase
Halo offers free shipping for orders over $50
Check out the website's sale section, which offers some Halo items at up to 50% off.
Where to Buy Halo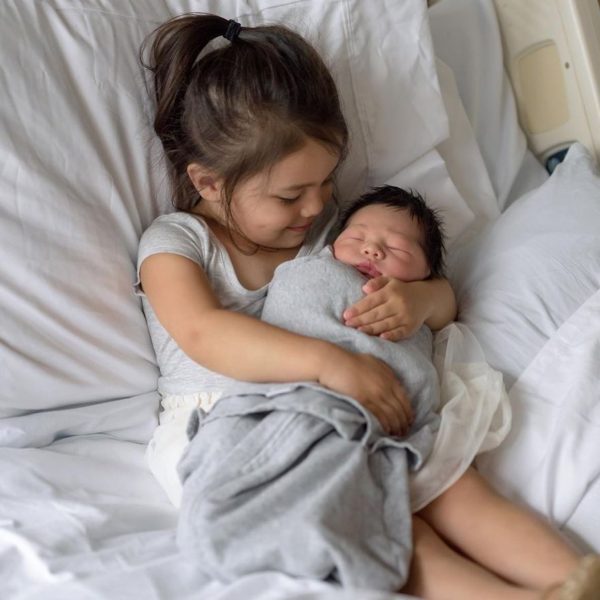 You can shop for the Halo Swivel BassiNest and their heaps of sleep and baby products on their website: Halosleep.com. You can also find their products sold on Amazon, Walmart, Target, Buy Buy Baby, Best Buy, Bed, Bath & Beyond, Babies R Us, and more.
FAQ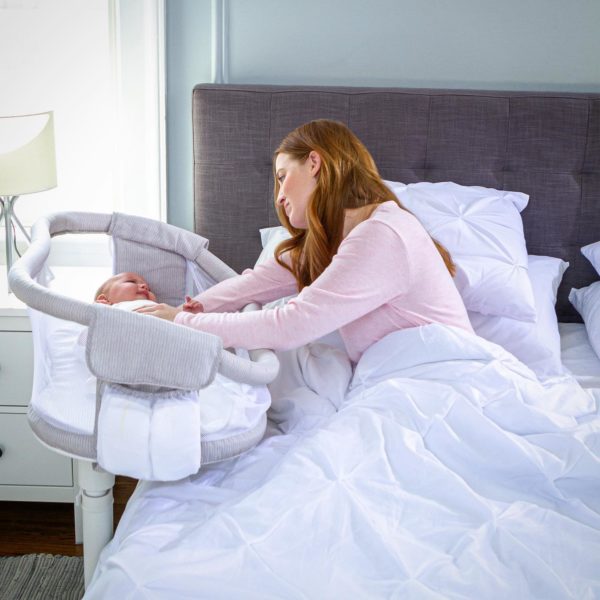 Where is Halo made?
While writing this Halo bassiNest, I had some difficulty finding exactly where products are made due to murky online information.
What is Halo's Shipping Policy?
Halo offers free shipping in the United States (excluding Hawaii and Alaska) to orders over $50. International shipping is currently unavailable at Halo, but they do limited ship products to Canada.
Most orders placed to Halo are processed and shipped within 3 – 5 business days. Delivery within the United States usually takes 7 – 10 business days. Orders to Canada may take longer to go through customs, and Canadian customers are responsible for any customs, taxes, or additional shipping fees.
You can log in to your Halo account and track your order here. Simply scan through your order history and track the status.
What is Halo's Return Policy?
Did you buy something that didn't quite work out? Halo offers 30-day returns on purchases from the brand's website. Due to Halo's products and health and safety, they do not do exchanges.
For your Halo order to be eligible for a return, your item(s) must be in its original packaging as well as unused, unwashed, and unworn. All return orders should include the order number, email address, and your name.
Returns are credited in the original form that the customer paid. Any return shipping fees are the customer's responsibility, and you've got to prepay prior to shipping them back to the Halo warehouse.
Halo returns can be sent to:
Halo Innovations
Attn: Returns
1991 Cucamonga Ave
Ontario, CA 91761
How to Contact Halo
I hope you enjoyed this Halo bassinest review! There are a few different ways you can reach out to Halo:
Email: [email protected]
By phone: 1-888-999-HALO between the hours 8 a.m. – 5 p.m. (CST) Monday – Friday