The health and wellness industry has taken a giant leap. In the recent past, the industry has grown tenfold due to the increased awareness among people about health and wellness products and to combat various new diseases. In this digital age, the industry has come online to offer incredible health and wellness solutions right to the doorstep of customers to save their time, energy, and efforts.
However, a major boom has been witnessed in the last two years of the global pandemic that transformed the world completely. Due to the health emergency in various countries, the demand for wellness and health supplements has risen manifold to stay fit and away from the ongoing viruses, diseases, and ailments. Almost everyone in the world hit to online wellness stores in the last two years to keep themselves fit and healthy. Currently, there are many online wellness and health stores all across the world that have been offering technology-driven, scientific, organic, and effective wellness products and supplements to cure all types of health problems. But, the most prominent wellness and health online brand is iHerb where one can find out almost every wellness and health supplement from top brands in the world.
1. California Gold Nutrition, Baby Vitamin D3 Liquid, 10 mcg (400 IU), 0.34 fl oz (10 ml)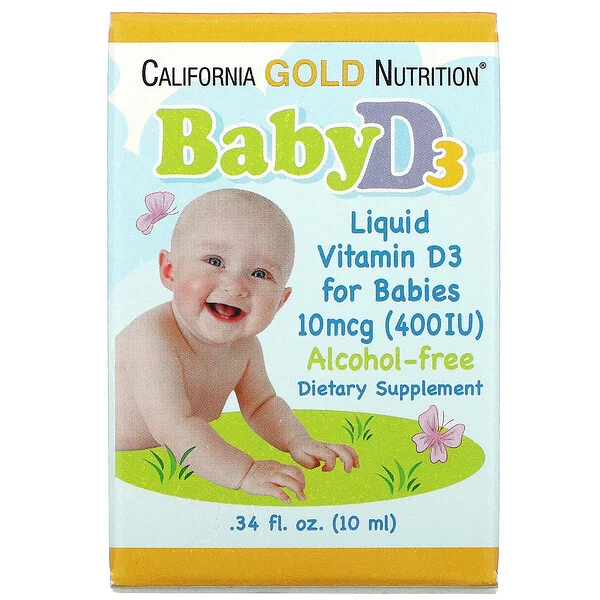 2. Oslomega, Kids Omega-3 Fish Oil, Natural Strawberry Flavor, 60 Fish Gelatin Softgels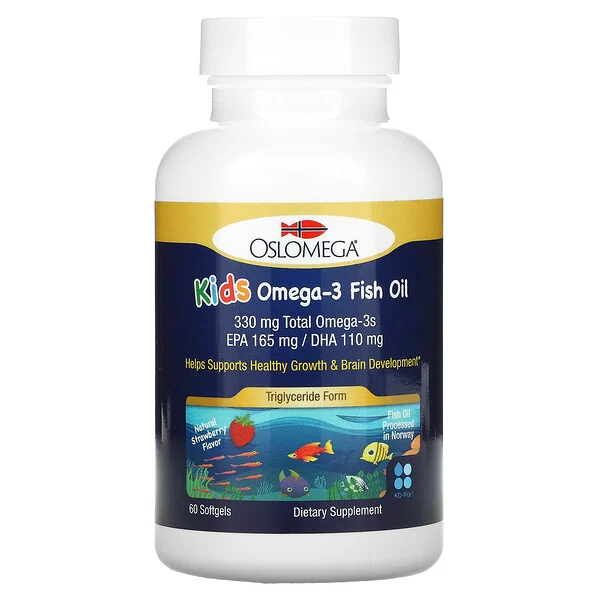 3. California Gold Nutrition, Vitamin C Gummies, Natural Orange Flavor, Gelatin Free, 90 Gummies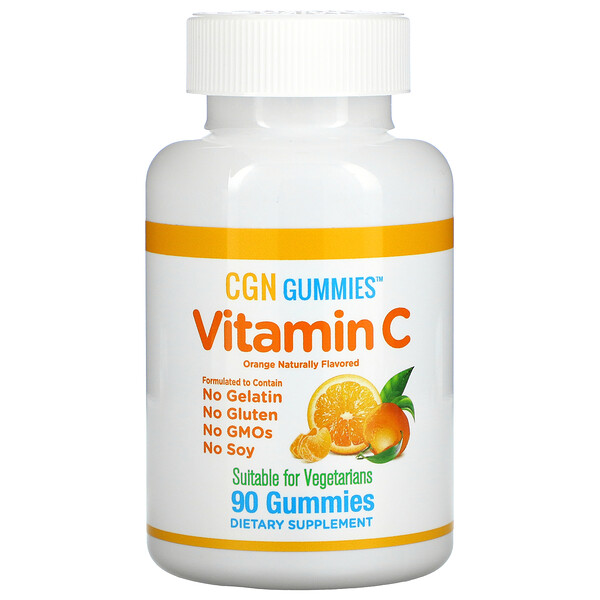 About iHerb
The brand started in 1996 in California with a mission to offer the best health and wellness supplements to people all across the world. It's founder is Ray Faraee whose sheer hard work and efforts have made iHerb one of the largest and most reputed health and wellness brands in the world. Currently, the brand serves over 185 countries in 16 languages, 74 currencies, and 34 different payment options.
It offers over 30k products from the leading health and wellness brands in the world that are being sold directly by iHerb without the intervention of 3rd party sellers. One can find out over 20M authentic and certified reviews by it's loyal customers who have been ordering various products from the online store on a regular basis.
iHerb has almost 10M active customers who have also enrolled themselves in the special rewards programs of the brand. The brand doesn't leave any stone unturned to reward customers with mouth-watering offers, discounts, and bonuses. To support such a huge customer base, the brand offers round-the-clock customer support to resolve customers' problems and queries related to orders and products effectively. Currently, it has a team of 4K customer support representatives to offer quick solutions and answers to customers from all across the world.
The brand has 9 technology-driven hubs and fulfillment centers in the USA and Asia that are climatically monitored. Every center is GMP registered by NSF to ensure the highest level of safety and security of the products for the customers.
The 9 fulfillment centers are:
Moreno Valley, CA
Perris, CA
Elgin, IL
Hebron, KY
Hebron, KY
Ellenwood, GA
Easton, PA
Incheon, Korea
Hong Kong, China
Each product offered by the iHerb goes through strict quality checks and meets the stringent standards and Current Good Manufacturing Practices laid by the FDA. The store also offers a 90-day money-back guarantee to win the trust of customers.
The brand also launched the iTested program where the in-house products of the brand are being tested by the 3rd party agencies to monitor the quality. The program is launched to ensure every product is of the highest quality and to set complete transparency among customers.
iHerb also runs environmental-friendly and charity programs that are meant to give back to society. The brand doesn't use paper and sends bills and other important documents related to the order via emails. Every product is shipped in 100% recyclable packaging. Also, the brand supports different charities, including the Cambodian Children's Fund and New Hope Cambodia.
Brand Offerings
iHerb is nothing short of a one-stop portal to find out a versatile range of health and wellness products, supplements, information, blogs, tutorials, etc. The brand offers rich resources on health and wellness to help one and all live a healthy lifestyle.
Supplements: In this category, the brand offers a gigantic range of health supplements ranging from proteins to probiotics to vitamins, multi-minerals, fiber, enzymes, meal replacements, and many more.
Sports: If you are a sportsperson, athlete, or performer then you will get a wide range of sports supplements and nutrition products in this category. The brand offers a wide range of sports-based supplements, including, whey protein, creatine, BCAA, sports multivitamins, sports bars, etc.
Bathing products: Bathing is a prominent category nowadays. Everyone wants to explore organic bathing products that ensure the highest levels of skin protection and rejuvenation. Hence, the brand offers a wide range of bathing wellness products, including aromatherapy products, bath, and shower, men's grooming products, essential body, and massage oils, lip care products, hair care products, etc.
Grocery: The brand also takes care of your grocery needs. In fact, it has gone a step higher to offer an organic range of grocery products, including, spices, teas, honey, sweeteners, baking, flour, nuts, seeds, butter, spreads, etc.
Beauty products: The brand also takes care of your beauty products requirements and offers scientific, organic, and healthy beauty products to rejuvenate your skin. One can find a rich range of, makeup products, face masks, peels, toners, scrubs, moisturizers, creams, K-beauty, etc.
Baby products: Knowing the fact that babies are more prone to diseases, viruses, infections, etc the brand offers a wide range of skin-friendly and organic baby products including, feeding products, maternity products, bathing, skin and hair products, kid's health products, etc.
Healthy home products: In today's times, it's important to keep your home clean, hygienic, and fresh. For that, you need some special healthy home products, including, essential oils, housewares, home fragrances, cleaning products, household supplies, etc.
Pets' products: If you are a pet lover and always look for the best pet products to pamper them then iHerb offers a wide range of pet products, including, and grooming products, pet supplements, health products.
iHerb Blog
If you want to improve your knowledge on health and nutrition then visit iHerb Blog. The brand offers a blog section wherein it offers the best information on health and nutrition. It covers various topics on workouts, diet plans, fitness regimes, daily seasonal tips, eating tips, special disease-based blogs, beauty tutorials and tips, pet-related blogs, healthy home blogs and tutorials, and many more topics to help readers to achieve fitness goals and happy living.
Special Discounts & Offers
iHerbs doesn't leave any stone unturned to amplify the happiness of it's customers through special discounts, offers, and deals on various categories throughout the year. Currently, it's offering:
20% off on cold and flu products.
The brand is also offering some free immunity products
The brand is offering a flat 10% off on it's fresh range of products
New customers can avail of 22% off on their first order by using a special promo code 22NEW.
Regular customers can also check out the special Rewards Program of iHerb where they can grab special membership benefits every day.
Why Choose iHerb
There are many reasons to choose iHerb. Some of them are:
It gives you instant access to the reputed wellness and health brands and their products within a few clicks. It acts as a one-stop portal for all types of health and wellness products from various popular brands in the world.
The brand doesn't charge any monthly or yearly subscription fee from it's customers to avail of special offers and deals. Everyone can access mouth-watering deals and various discounted products round the clock.
iHerb has 9 fulfillment centers that are constantly monitored by the team of experts to ensure the freshness and quality of products.
Every warehouse is super clean and air-conditioned to keep all the health and wellness supplements fresh for customers.
The brand has it's own team of logistics and delivery centers. There are no 3rd party sellers involved in the delivery of products.
Customers can get in touch with the customer support representatives round the clock from any country to get instant solutions to their problems.
The brand offers complete privacy to customers' information and data shared while registering at the website or placing an order.
The brand uses an effective and amplified 256-bit encryption along with the tokenization method to offer the highest level of security to the financial details of the customers.
iHerb is a part of various environmental-friendly and charity programs to give back to society.
The brand offers authentic reviews for every product listed on the website to help new customers to know the actual benefits of the products.