Should you book travel experiences on the Klook App ?
If you are wondering whether it is a good idea to book tours, day trips, activities, airport transfers, and SIM cards with Klook, I am sharing my honest experience using the Klook App to book a range of experiences in Singapore, Malaysia, Vietnam, Thailand and Taiwan on a trip to Asia. I booked all of these activities between September to November of 2019 and I paid for everything myself, so this is a completely independent review.
Keep reading to find out how the Klook App works and whether I recommend using it to plan, research, and book activities and services on your next trip !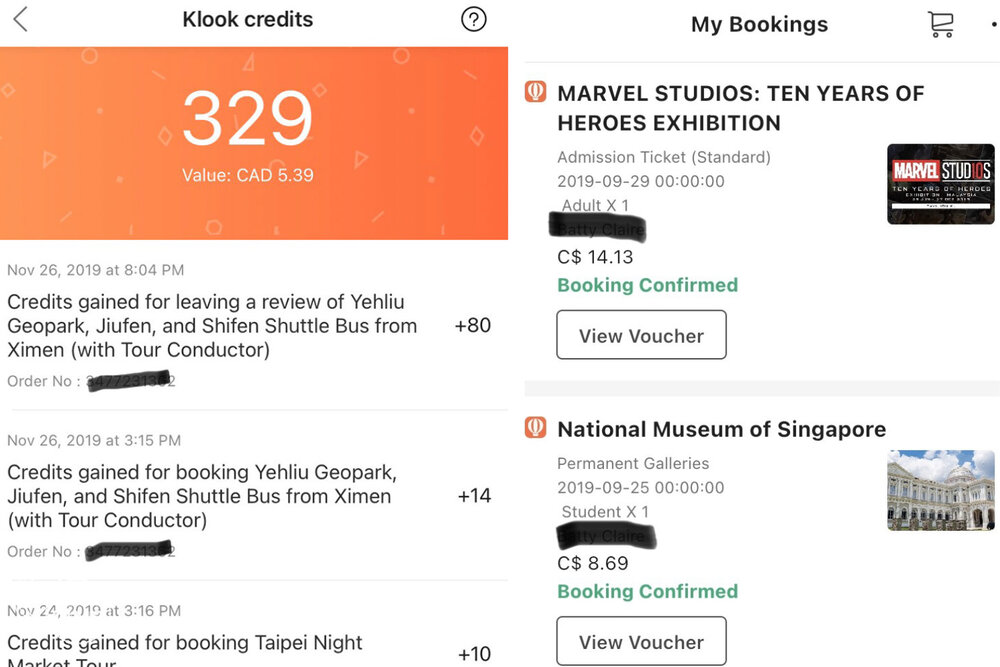 What is Klook ?
Klook is an online platform and app that helps you find things to do in destinations you want to visit and easily read reviews and book tours, activities, accommodation, dining and services like airport transfers and products like SIM cards. It was founded in 2014 and it is rapidly growing to be a global brand in the travel industry.
How does the Klook App Work ?
You download the app on your phone and make an account with an email and connect a phone number. You input the destination you are interested in and the app will show you top things to do and recommended experiences.
You can see details, pictures, videos and availability of any activities you are interested in and also read real reviews by other travellers to see if they had a good experience. You can book within the app and all your booking details and vouchers will be stored in one place so you can easily access them.
What are Klook Credits?
Klook has a reward system where you receive credits every time you book with them and also when you leave a review. This encourages other travellers to write reviews so that you can see if an activity or service is well rated or not. You can redeem your Klook credits against the price of future bookings you make. You can also earn credits for referring friends to Klook and again when your referrals book activities.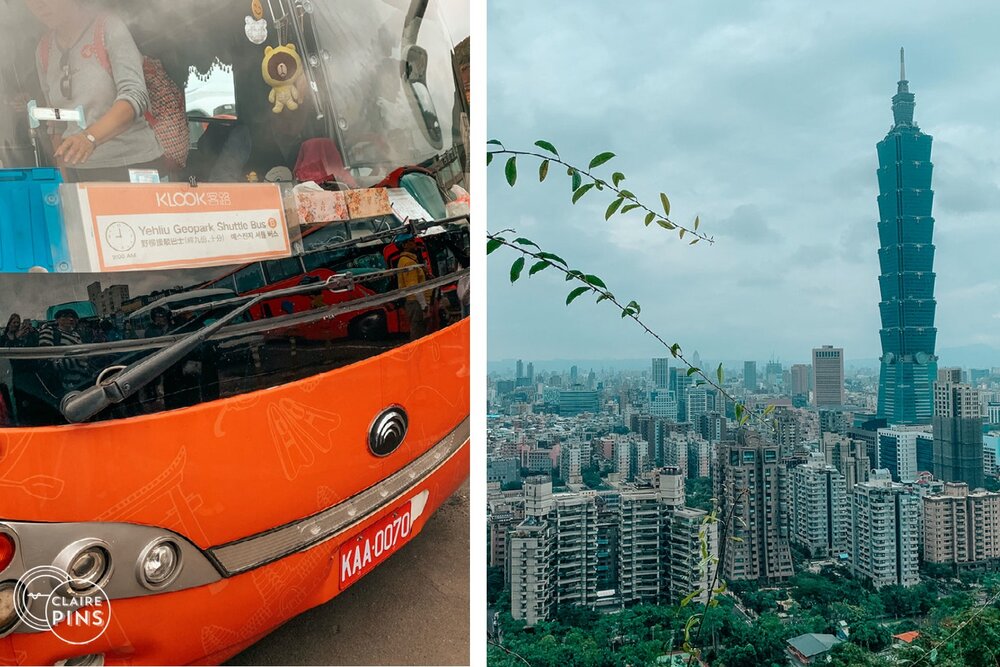 Klook Taiwan Reviews
I was in Taiwan for 4 days by myself and I booked several activities and services with Klook Taiwan, both in the city of Taipei and to visit other attractions around the country.
Taoyuan Airport MRT Ticket
I booked a roundtrip ticket on the Taoyuan Airport train and redeemed the mobile voucher at specified airport service counter as outlined in the booking to get my actual token for the Airport train. You cannot just get on the train with your mobile voucher, you do need to exchange it for a physical token. This booking also came with some free shopping coupons.
Klook Taiwan Day Tour Review : Yehliu, Shifen, Jiufen from Taipei
I did a one day guided tour from Taipei with Klook Taiwan which stopped at Yehliu, Shifen, and Jiufen, I had a really good experience and it was such a convenient way to visit several sites in one day and get expert advice from a local guide. You can read the full review to find out if I recommend this experience.
Klook Taiwan Activities
I also booked some other activities in Taipei on the Klook App, and you can read the full length reviews of a pub crawl, walking tour and night market tasting tour, which I also found were a great way to get a local perspective on the culture and history of the city.
Some other popular activities to book with Klook in Taiwan are SIM cards and a visit to the Taipei 101 Tower. Another option is booking an activity pass like the 'Taipei Unlimited Fun Pass' which includes a visit to Taipei 101. Make sure to check for Klook promo codes to save money on your bookings !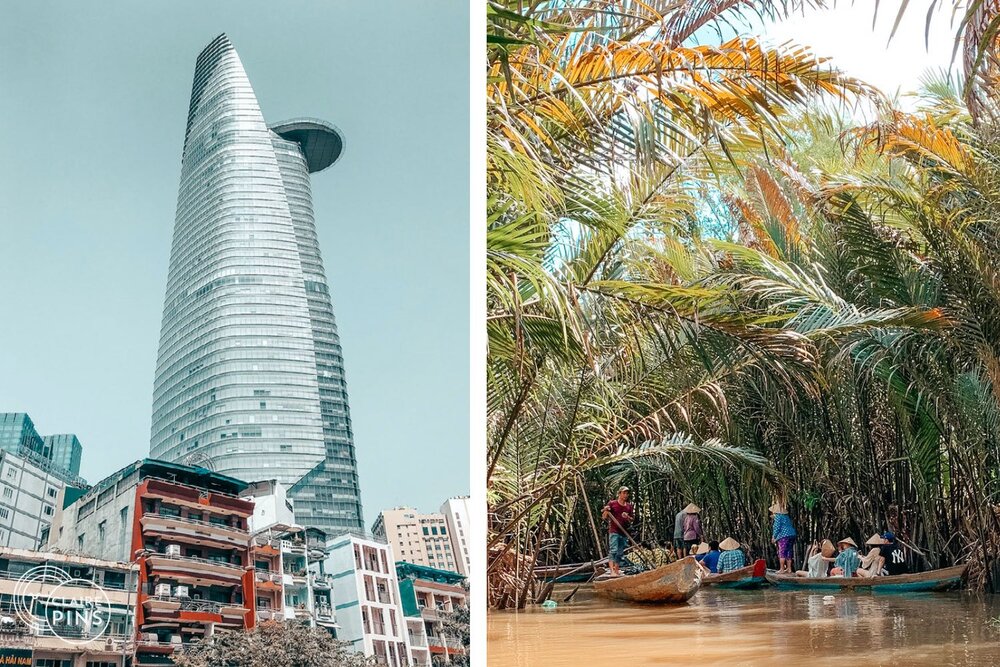 Klook Vietnam Reviews
I was in Vietnam by myself for about two weeks and I booked a private airport transfer, a SIM card, a day tour of the Mekong Delta and an activity in Ho Chi Minh City on the Klook App.
Klook Mekong Delta Tour
I did a guided tour of the Mekong Delta from Ho Chi Minh City with Klook where we visited the Vinh Trang Temple, a pomelo farm, a coconut candy factory and did a jungle boat ride. If was an affordable and easy way to get out of the city for the day and you can read the full review to find out if I recommend this experience.
SIM card for pickup at SGN airport
You can buy SIM cards very easily in Vietnam, but I found it convenient to order one on the app and then pick it up right at the airport so that I had phone service immediately in case I had any trouble contacting the transfer driver. My booking confirmation explained which counter to go to in the airport and the employee made sure my phone was working after it was installed. The process was easy and the SIM card was more affordable than buying one at a corner store.
Private airport transfer from SGN airport
You can use Klook to book private transfers by car from the airport to your accommodation. I arrived in Hanoi from Ho Chi Minh to meet my Vietnam tour group fairly late at night, and I preferred to take a private transfer rather than public transportation.
Once your booking is confirmed, you provide flight details and a contact number so you can easily find your driver. Your confirmation will also tell you exactly where to meet in the airport, and in bigger cities there will often be a Klook representative in a bright orange shirt who will direct you.
The transfer drivers will typically wait about 60 minutes for you, but if your flight is delayed, you simply contact them and they will arrange a pick up for when your flight actually arrives.
TIP: when you are booking, remember to allow yourself time to get through immigration and pick up luggage when calculating what time you want to meet the driver. I had no issues finding my transfer, the vehicle was clean and had seatbelts.
Klook Ho Chi Minh City Activities
I booked a visit to the Bitexco Skydeck in Ho Chi Minh City through Klook, which is an observation deck to see views of the city. Unfortunately, the tower was closed when I wanted to go, so I received a refund from Klook within a few days.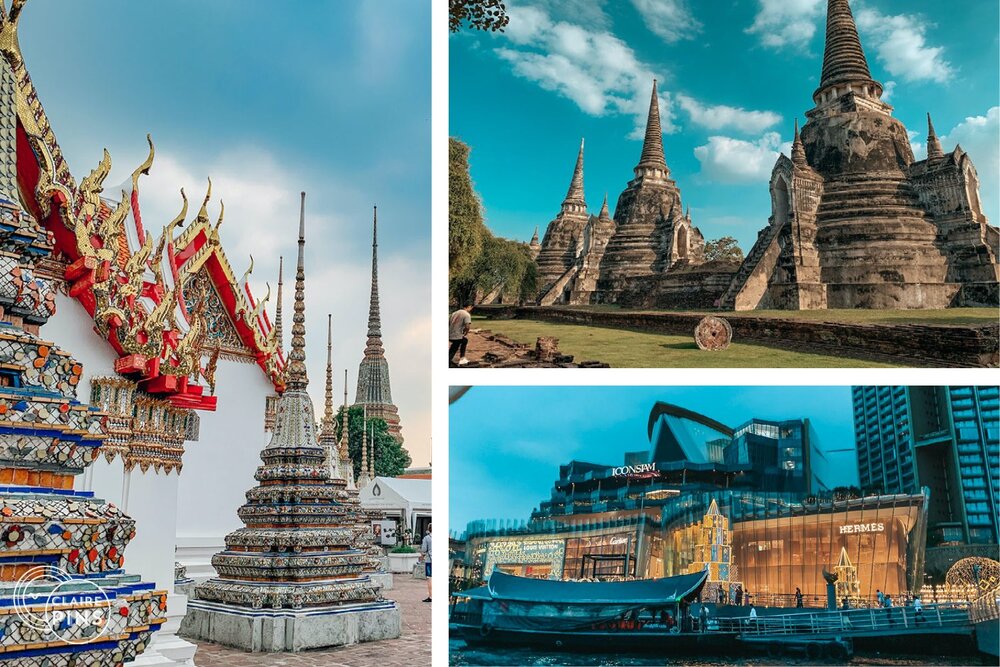 Klook Thailand Reviews
I was in Thailand for about a month by myself and booked an airport transfer and a day trip to Ayutthaya and the Bang Pa-In Summer Palace from Bangkok through the Klook App.
Klook Airport Transfers from Don Mueang airport to Bangkok
I arrived really late from Cambodia on a flight to Bangkok so I didn't want to use public transportation. I had no issues in the airport finding my transfer driver and I was brought directly to my hotel around Khao San Road, where I was meeting a tour group the next day. I also took a transfer back to the airport on my last day in Thailand.
For both of my transfers, I had no issues finding the drivers, they were on time in clean, safe vehicles. Just remember when you are being picked up from your accommodation to try and be ready on time because the drivers will wait about 20 minutes for you if you are late and don't contact them to let them know you are delayed. All the information for meeting a transfer driver will be in your booking confirmation including a contact number.
Klook Ayutthaya Historic City Day Trip
On my last day in Thailand, I wanted to visit the historic Ayutthaya temples without using the train or bus because I needed to be back in Bangkok to catch a flight to Taiwan, so I booked a guided coach bus tour of both Ayutthaya and the Bang Pa In Summer Palace through the Klook App. The guide was excellent and it as such an easy way to visit multiple sites in one day, especially as a solo traveller, I even met some other women travelling alone to have lunch with. You can read my full review of this Ayutthaya day trip to see if I recommend this tour.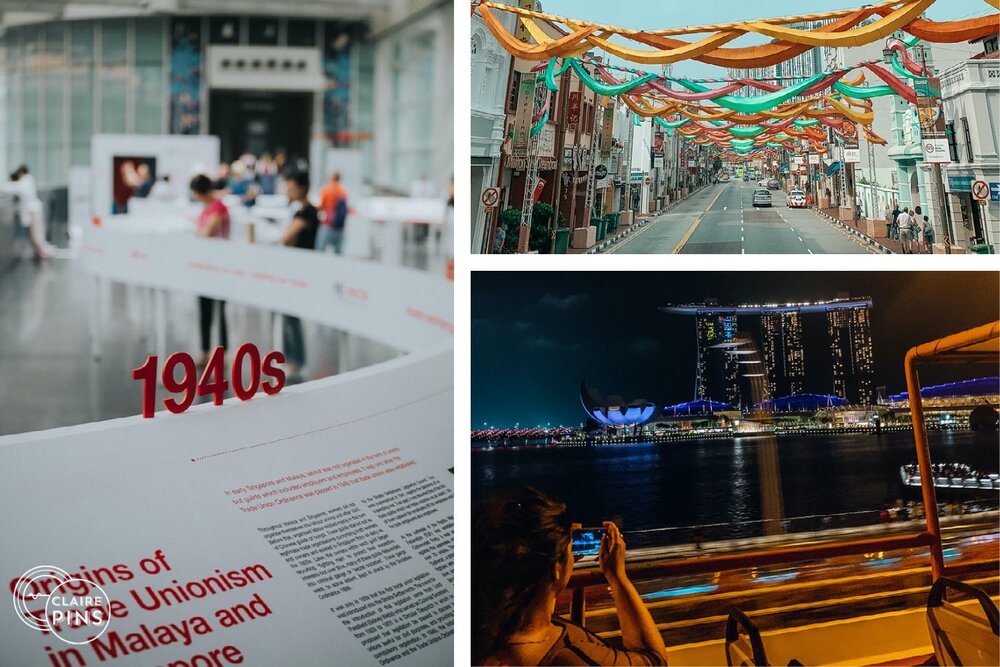 Klook Singapore Reviews
I visited Singapore for two days by myself on the way to Malaysia and I booked some activities on the Klook App. There are so many fun things to experience in Singapore, and booking through Klook can be an easy way to save money and earn credits against future bookings. I also found the app useful for finding things to do in the city since I had never visited before.
Singapore Activities: Bus Tour and the Singapore National Museum
Upon arrival in Singapore, I wanted to get an overview of the city so I booked a bus tour on the app. My confirmation explained where to go to exchange my voucher for an actual ticket for the open top tour bus in a centrally located shopping mall.
I also wanted to understand some of the history and culture of Singapore so I booked a ticket for the Singapore National Museum. It was very easy to walk up to the ticket counter and show the QR code on my phone and exchange it for a ticket and then spend the afternoon enjoying this large, well-curated museum. I saved money on both of these activities by using a discount Klook offers for first time customers !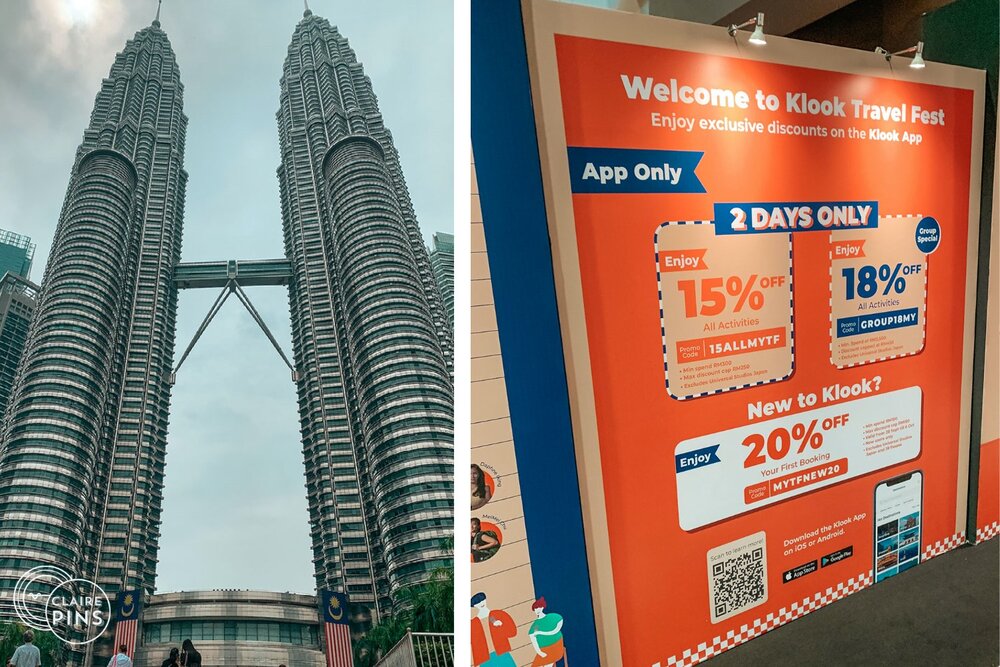 Klook Malaysia Reviews
I visited Malaysia for about 4 days by myself, and I booked the airport train to KLIA airport and some activities in Kuala Lumpur through Klook. I was also in Kuala Lumpur during Klook TravelFest which was so much fun and I got some great discounts at that event !
KLIA Ekspres QR direct entry code tickets
I was flying out of Kuala Lumpur International Airport 2 to join a tour group in Bali, and it was very convenient to book the airport train from my phone on the Klook App for a better price than buying a ticket at the counter. For this booking, I actually didn't even need to change my virtual voucher for a physical ticket, I just scanned the QR code directly at the entry gates to the train at KL Sentral.
TIP: KLIA 2 is known for long lines and delays, I waited about 40 minutes in line to do exit immigration checks, plan to arrive early just to be safe and not miss your flight at this busy airport !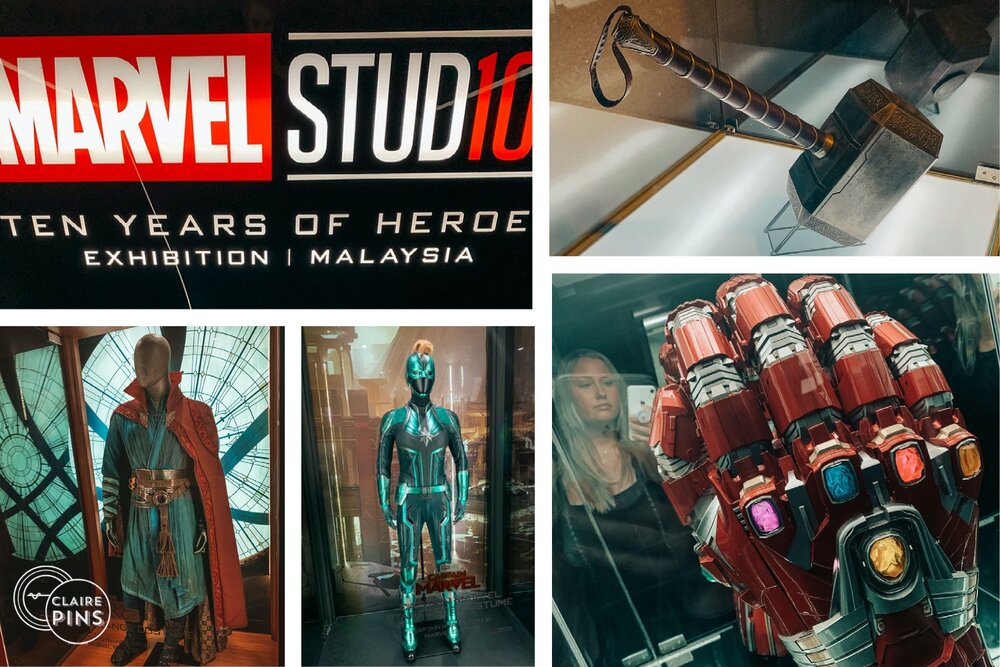 Klook Kuala Lumpur Activities – Marvel Exhibition
A really helpful feature of the Klook App is that is shows recommended activities and things to do, including special events and exhibitions. I was looking for something fun to do in Kuala Lumpur one afternoon, and I found out through the app that there was a special exhibition about the Marvel movie series on in one of the big shopping malls. The exhibition had lots of props and costumes from the movies along with interactive experiences and I got a discount on my tickets by booking through the app.
Klook TravelFest Kuala Lumpur
It worked out so well when I was in Kuala Lumpur that Klook happened to be hosting a travel convention called Klook TravelFest ! It was a free event sponsored by Klook that was held in the Kuala Lumpur Convention Centre and featured different booths and presentations by travel providers, tourism associations, travel writers and other industry professionals.
It was completely free and everyone attending got special discounts and prizes to bring home. I got a free power converter, Starbucks coupons, and I thought it was very professional and I used the discount codes Klook provided for booking lots of other activities on my Asia trip. I hope Klook runs the TravelFest event again someday.
Klook Frequently Asked Questions
Is Klook legit ?
When I was in Asia, I did day trips in Thailand, Vietnam and Taiwan with Klook, I booked five airport transfers, train tickets, activities like museums and bus tours and a few SIM cards and I received all products and services as advertised through Klook.
When my visit to the Bitexco SkyDeck was cancelled by the provider, Klook customer service responded fairly quickly on the app and processed my refund. Overall, I would say Klook is legit, the only thing to be aware of is that some activities, like the day tours are run directly by Klook, and some activities are provided by a third party service or operator, so it is important to check the terms and conditions for refunds before you book so you will know what to expect.
How to pronounce Klook ?
I wasn't sure either at first how to pronounce Klook, but it rhymes with the English name "Luke" like Luke Skywalker from Star Wars. According to the founders of Klook, it is a word they made up which is short for 'Keep Looking', I suppose you always 'keep looking' for your next exciting travel experience !
How to cancel a Klook booking ?
Some trips and activities can be cancelled in the app if you request the cancellation at least 24 hours in advance, but you need to read the cancellation policy before you book to see if you will get a refund if your plans change. I received a refund from Klook for an activity in Vietnam that was called by the operator.