When you think of the best workout leggings of all time, one brand probably comes to mind: Lululemon. The only problem we've encountered with the mega-popular activewear company? It makes so many different styles that it can be overwhelming to shop through them all. And considering these leggings don't come cheap, you want to make sure you're getting the pair that's right for you.
That's where our expertise comes in. We talked to Lululemon leggings wearers, combed through reviews and read tons of product descriptions in order to narrow which of the brand's many best-selling styles are actually worth buying. Here, a definitive guide to the best Lululemon leggings.
What I love about Lululemon Align leggings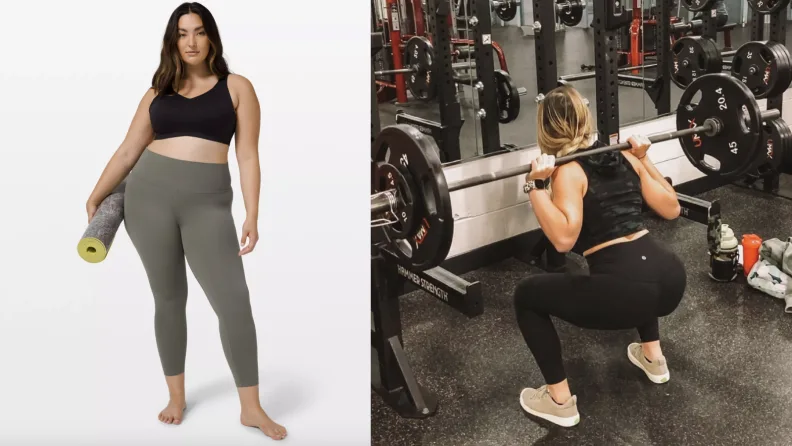 Buy Lululemon Dresses Here!
I thought I knew what soft leggings felt like until I put on Aligns. Made of Lululemon's proprietary Nulu fabric (which is a blend of nylon, elastane, and Lycra), they're buttery soft and lay smoothly against your skin. I can wear them for an entire day and never feel like I have to adjust them—in fact, I hardly feel like I'm wearing pants at all when I'm in them.
The high waistband is wide and comfortable and doesn't cut into my skin, even when I'm sitting down or bending over. Plus, the leggings don't cause the dreaded camel toe (that is, unappealing creasing in the crotch area) and they're opaque enough to be squat-proof yet breathable enough that I don't feel suffocated or stuffed into them.
Lululemon Align leggings come in a variety of lengths, ranging from 21 to 28 inches. I'm 5 foot 5 and the 25-inch length hits right above my ankles, which is the equivalent of the standard 7/8 length that other brands offer. One of my colleagues is 5 foot 2 and says that the 21-inch length—which hits at my calf—is ideal for her height.
There's also a range of sizes from 0 to 14. As someone who usually wears a small, I wear a 4 in Lululemon sizes. My weight has fluctuated 20 pounds since buying my first pair of the leggings, however, and I like that the Aligns are stretchy enough to accommodate all of my body's changes without losing their elasticity or becoming uncomfortably binding.
INVIGORATE HIGH-RISE TIGHT 25''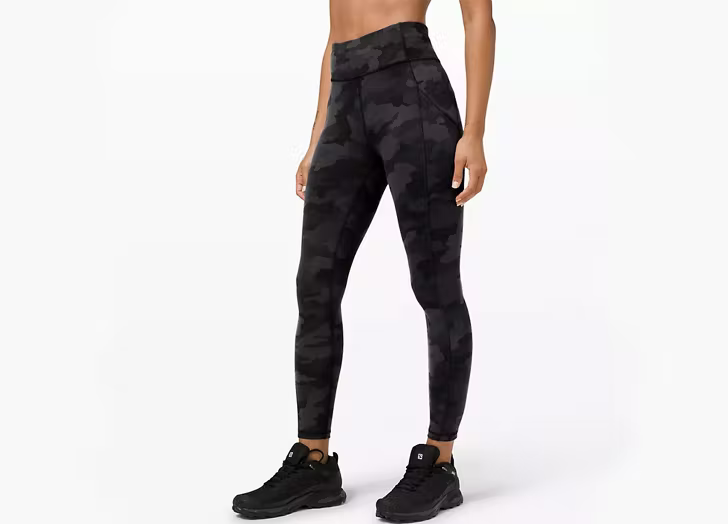 Best for High Intensity Workouts
If you're into heart-pumping, high sweat workouts like HIIT or dance cardio, you're going to want the Invigorate Tights. They're made from the brand's fastest-drying Everlux fabric, which is breathable, moisture-wicking and feels cool to the touch (because the last thing you want is hot, uncomfortable legs while you're in the middle of a sweat sesh). A bonus? Wearers say the high waist stays up, even through squats or jumping jacks.
ALIGN PANT 28''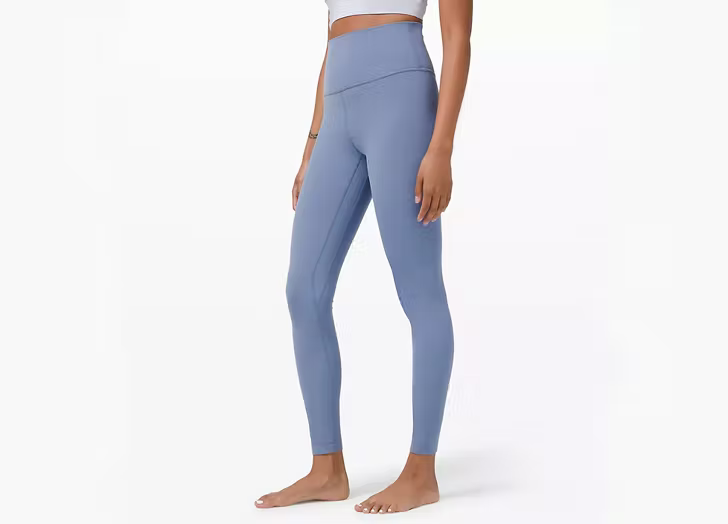 Best for Lounging
With over 3,000 five-star reviews, these are hands-down Lululemon's most popular leggings. That said, a lot of people prefer to wear them as everyday loungewear because of their signature buttery soft material and flattering fit. "I could live in these pants," attests one wearer who swears by them for WFH attire. If you do want to work out in them, they're best for low-impact activities like yoga or Pilates, since they aren't designed with the type of material that quickly wicks sweat away.
WUNDER TRAIN HIGH-RISE TIGHT 25''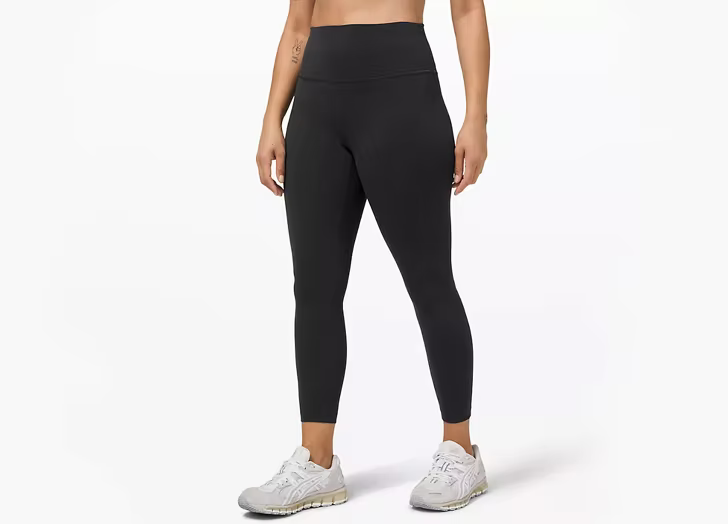 Most Versatile
One wearer describes this style as "a more durable and compressive version of the Align," and we totally agree. The Wunder Trains are just as soft and comfortable as the Aligns, but they're made from a more sweat-resistant material, so you'll feel like you can actually work out in them. Another plus? Multiple reviewers note that they don't pill over time, like the Aligns tends to.
FAST AND FREE TIGHT 25"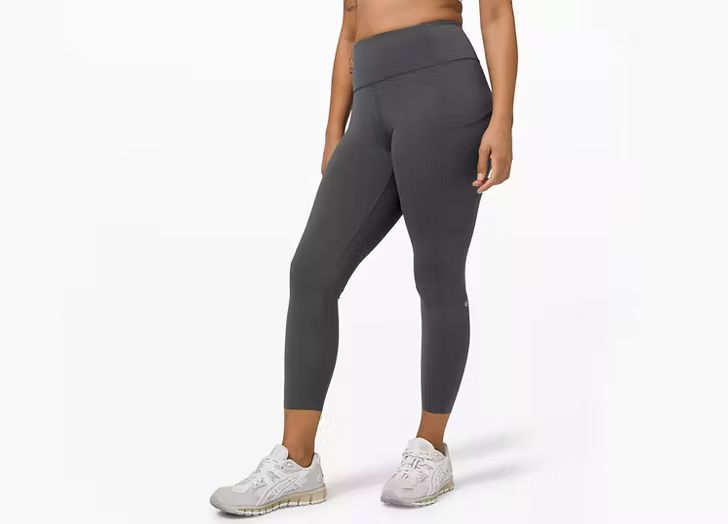 Best for Circuit Training
Finding a pair of leggings that actually stay put while you are working your butt off is no small feat. This pair's waistband is made to fit tight, and has a built-in drawstring that you can adjust, if needed.
These babies also have convenient side pockets to store your phone, car keys or mask, and five smaller waistband pockets that can hold a credit card or house key. And if you're worried about them stretching out over time, don't be. "I've been buying these for years and my first pairs are still like brand new," one reviewer writes.
INSTILL HIGH RISE TIGHT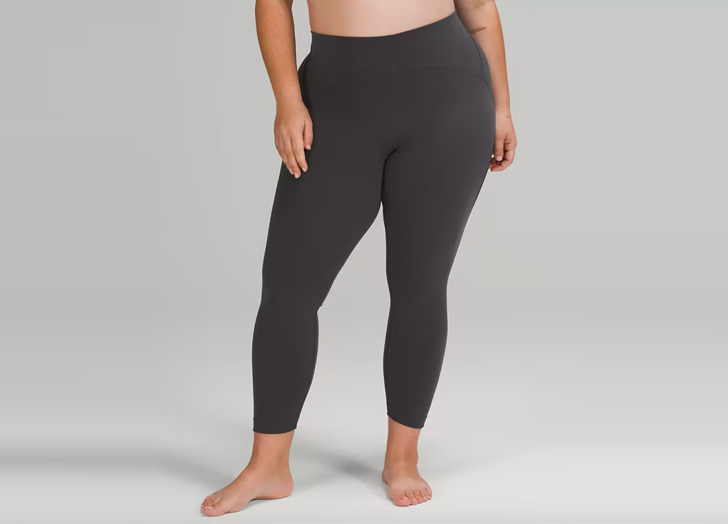 Best for Yoga
When shopping for leggings you can wear to Zoom yoga class, you typically want to look for a pair that's comfortable, stretchy and doesn't need to be readjusted after every sun salutation. Lululemon's InStill style checks all those boxes and more. They're slightly compressive, so you'll feel held in, and reviewers say the seams offer great support for working out and the waistband rarely rolls down.
LULULEMON BASE PACE HIGH-RISE TIGHT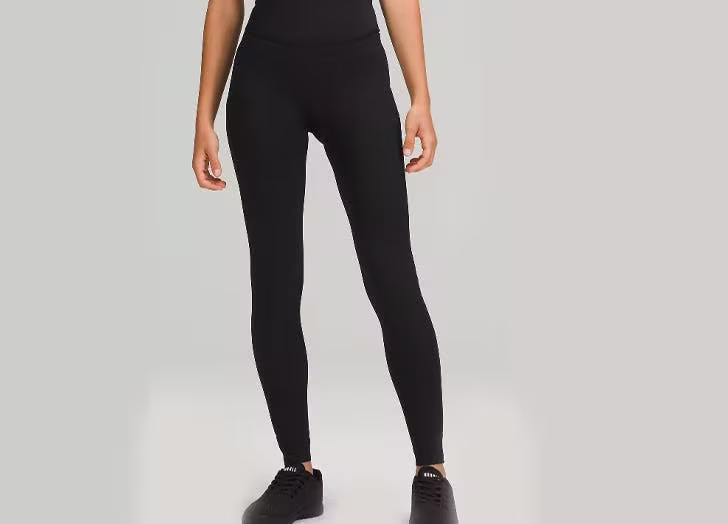 Best Lightweight
These leggings have pretty much everything. They are insanely comfortable, durable and versatile for any workout (we should know, we've worn them for running, lifting, yoga and spinning). The Nulux fabric is basically weightless and super breathable, so if you are running outside on a hot day, these won't overheat you. They have a back pocket, hidden drawstring in the front and no inseam to avoid pilling of the thread. Can you ask for anything more in a workout legging?
SWIFT SPEED HIGH RISE TIGHT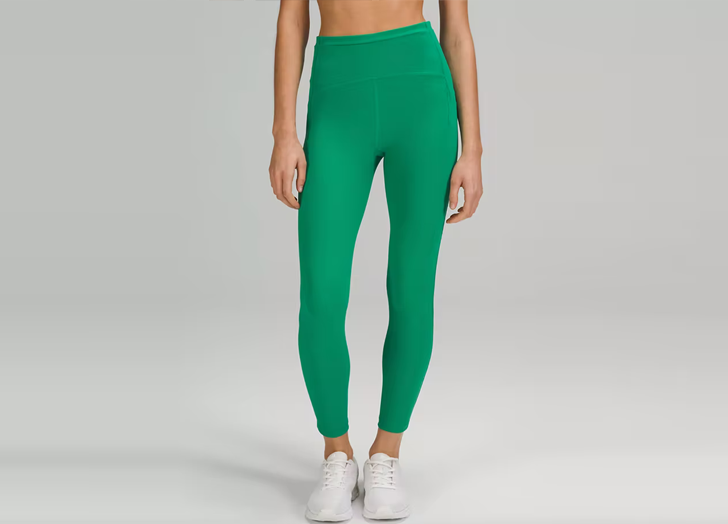 Best for Running
This newer style by Lululemon is PureWow Commerce Editor Liv Kappler's favorite pair of leggings for outdoor running. "The fabric is super soft and slippery, which is great because there's no chafing and the crotch doesn't pill," she says. The material is ultra lightweight and breathable so your legs don't overheat either.
POWER THRU HIGH RISE TIGHT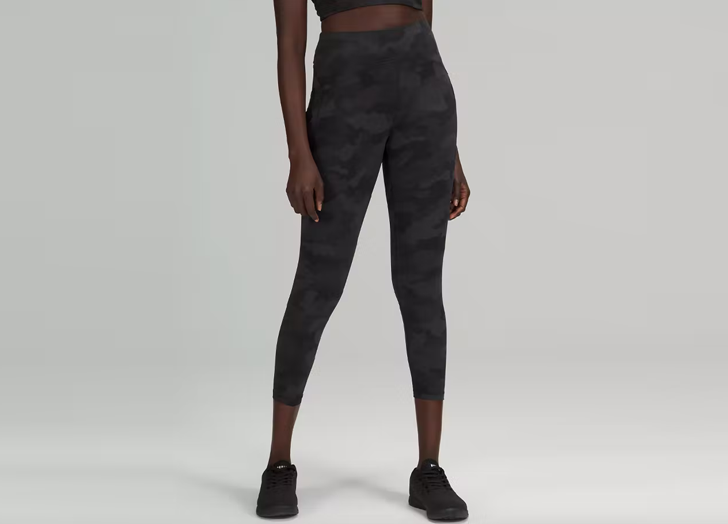 Best for Weight Lifting
The structured seams and high waist make the Power Thru leggings a wonderful choice if lifting weights is your preferred form of exercise. The fabric is abrasion resistant, which is great for avoiding snags or rips from any equipment (or if you have long nails). Customers also love the side pockets for easy access to their cell phones during their workouts.
NULU MESH PANELS HIGH RISE TIGHT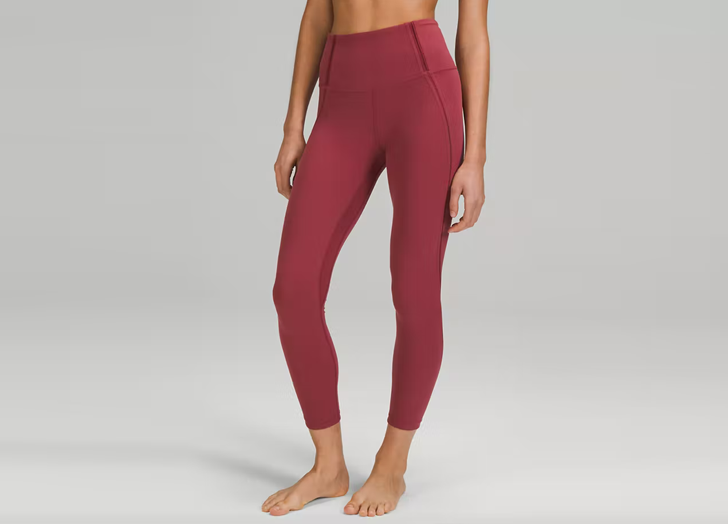 Best for Pilates
A high waist is great for all workouts, but the thick band on this pair is optimal for workouts with lots of bends and twists like Pilates. The mesh paneling is super breathable and, from an aesthetic standpoint, cute for when you're just wearing them casually.
Are Lululemon Align leggings worth it?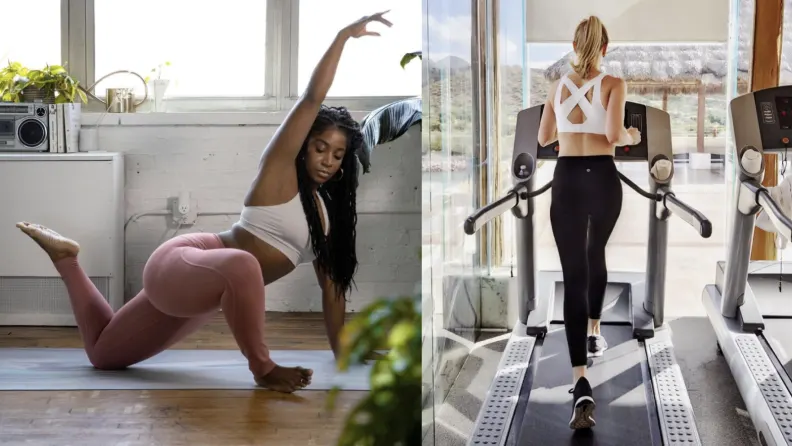 If my go-to pair of Aligns really was my soulmate, there's no doubt I'd be rushing down the aisle to say "I do." I now own 12 pairs of the popular Lululemon leggings—you thought I was kidding when I said I had a dozen?—and they're basically the only style I'll wear. As someone who previously scoffed at paying $100 for leggings, I can attest that they're worth every penny and more. The leggings are easily the most comfortable, buttery-soft things I've ever put on my legs. But most importantly, I like how versatile they are—I wear them for lifting weights, doing yoga, running errands, and even, yes, going on dates.
Overall, Aligns are one of those things that you shouldn't knock until you try. I was very skeptical of the price tag at first but now I buy them even when they aren't on sale—they're just that good of an investment.
Shop Other Lululemon Products We Love:

However, just because Lululemon Aligns are my perfect match doesn't mean they're everyone's perfect match. For example, the thinner fabric doesn't offer much support or compression, so they aren't the most practical for running or high-intensity cardio or for those who just prefer that supportive feel.
The material also shows sweat marks so, unless you stick with black or are someone who doesn't break a sweat while exercising that might be a deterrent.