Everyone knows Sephora is a beauty store where you can find almost anything and everything related to makeup, skincare, body care, hair care, and self-care, but they also released curated sets under their Sephora Favorites brand. They recently released their Bestselling Beauty Must-Haves set, which features some of the best-selling and cult-favorite products Sephora has to offer.
First Impressions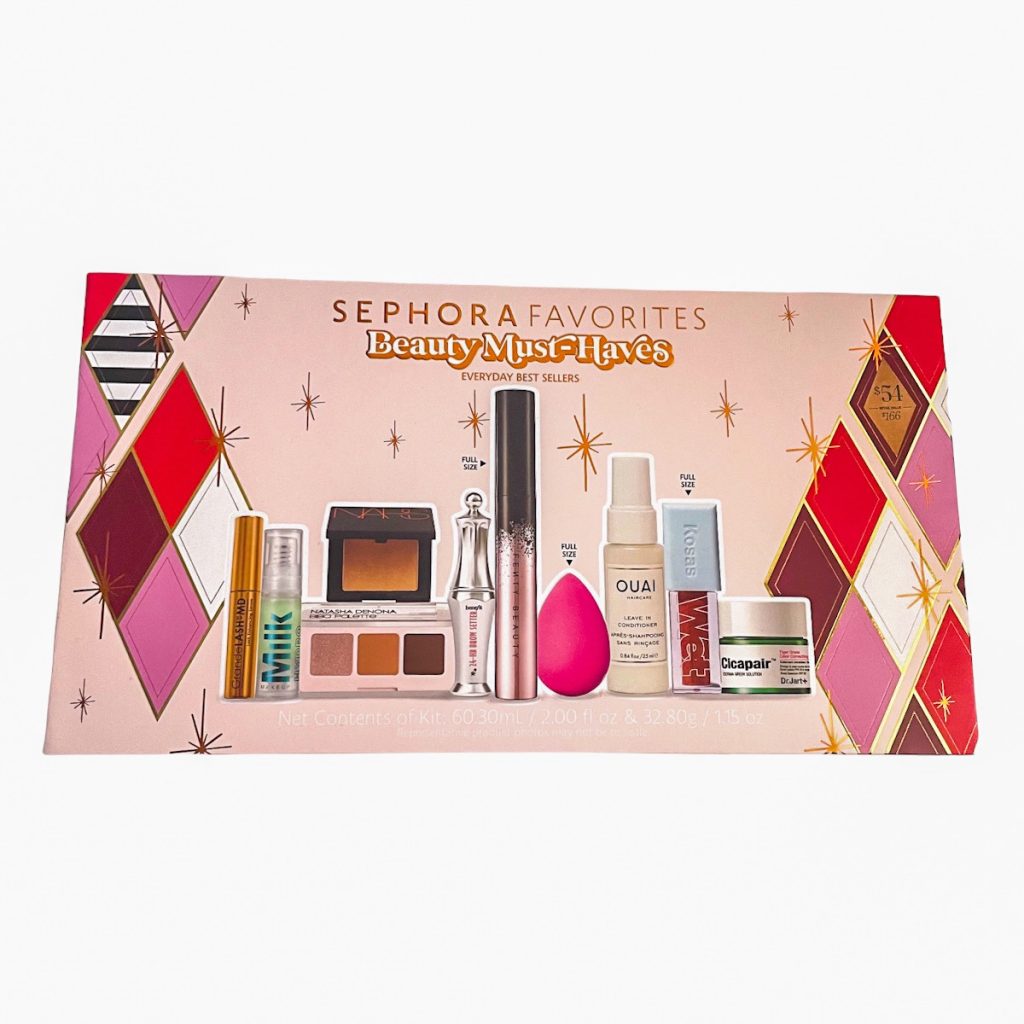 This set comes in a pale pink box with the products depicted on the front. The back of the box lists the products in the box and their ingredients
The Breakdown – What's Inside This Limited Edition Box From Sephora
Grande Cosmetics GrandeLASH™—MD Lash Enhancing Serum, 0.02 oz – Estimated Value $22.67 (buy the 0.03 oz version for $34)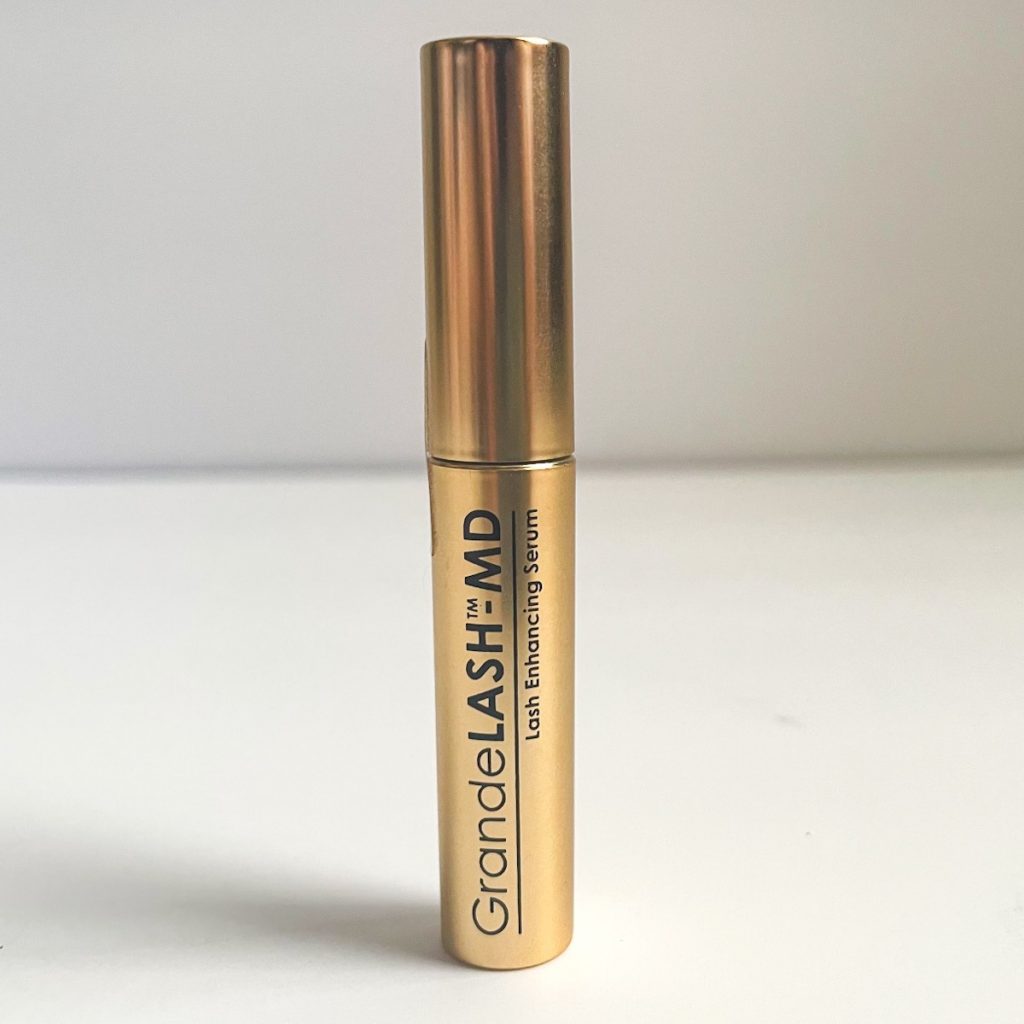 I am not crazy about lash-enhancing serums and actually stay away from them if they contain prostaglandin analogues- I have sensitive and dry eyes and if my eyes get irritated it can trigger a migraine really quickly. This serum does contain one of the ingredients I try to stay away from, so this isn't a good fit for me. My mom and sister, though, don't have the same sensitivities and I know they have both gone through full-size tubes of this exact lash serum and were satisfied with the noticeable growth they saw in their lashes(I'm torn on who I am supposed to pass this along to!). If you're able to tolerate products like this, I like that this is formulated with amino acids, hyaluronic acid, and antioxidants to promote healthy eyelashes at every growth stage.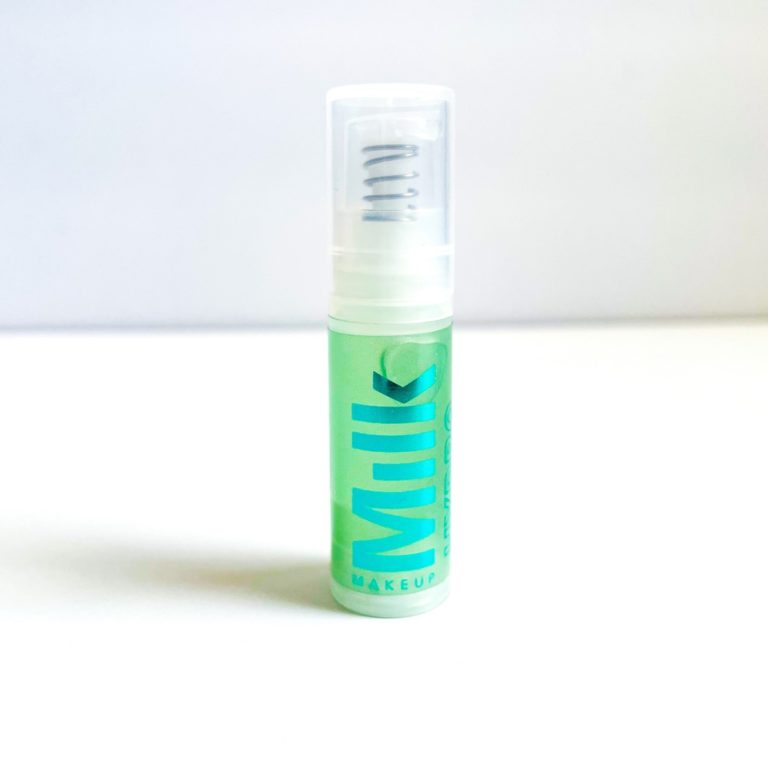 I kind of have a vendetta against the milk makeup mascara, but their primer is fantastic. I already own the full-size, so I'll be putting this to the side for the next time I travel. This primer has a gel formula, but it doesn't feel heavy on my skin the way other gel primers (like the Smashbox photo finish primer) do. Even though this is a makeup primer it's made with great skincare ingredients like aloe vera water, niacinamide, hyaluronic acid, and cannabis seed extract. When I use this primer I can always rely that my foundation and concealer will go on smoothly, and my makeup will be staying in place all day.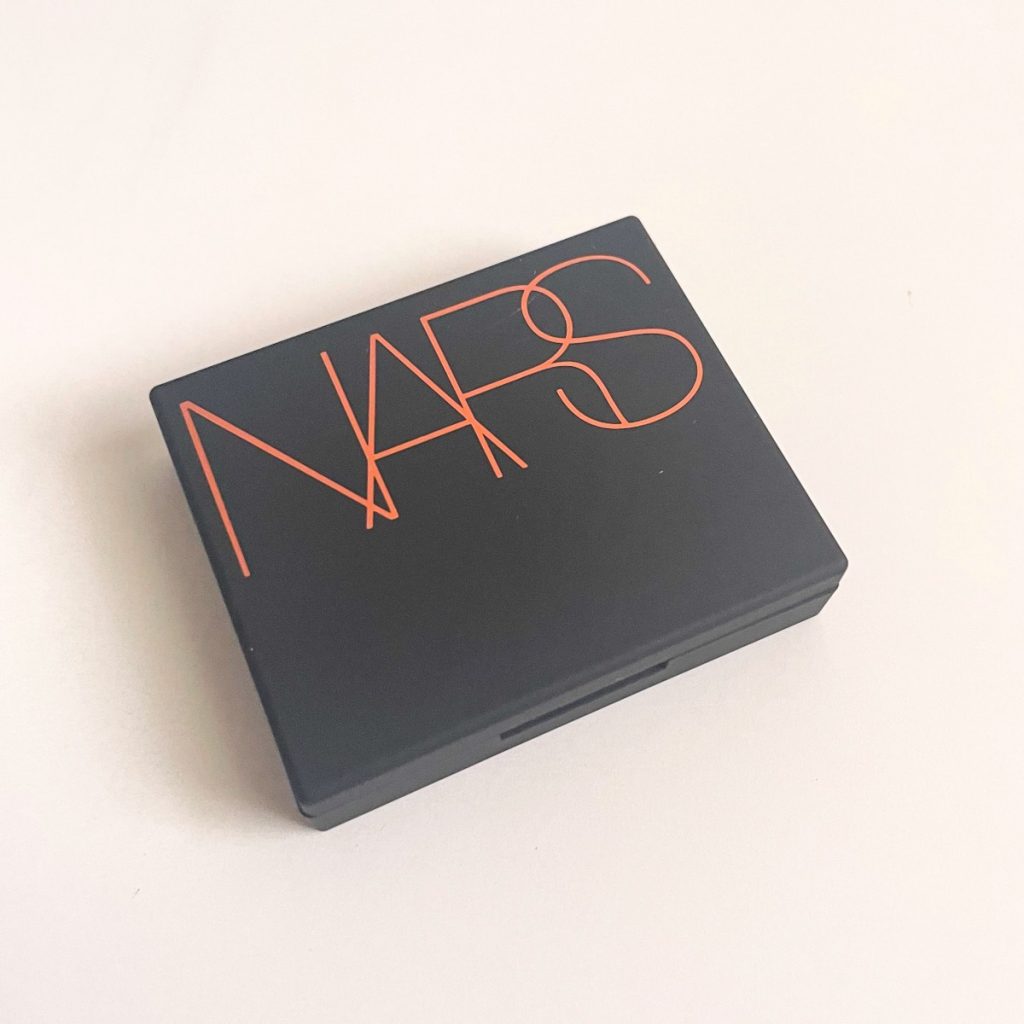 The Laguna bronzer from NARS is a sheer light brown shimmer that works well with my fair-light skin tone but wouldn't work on anyone whose complexion is deeper than olive. I really like the formula- it's buttery and easy to blend, but I wish this set came with a bronzer that either worked for a more variety of skin types or a different product altogether.
Natasha Denona Biba 3-Pan Eyeshadow Palette – Estimated Value $19 (based on a 3 pan palette from Natasha Denona in a different color scheme)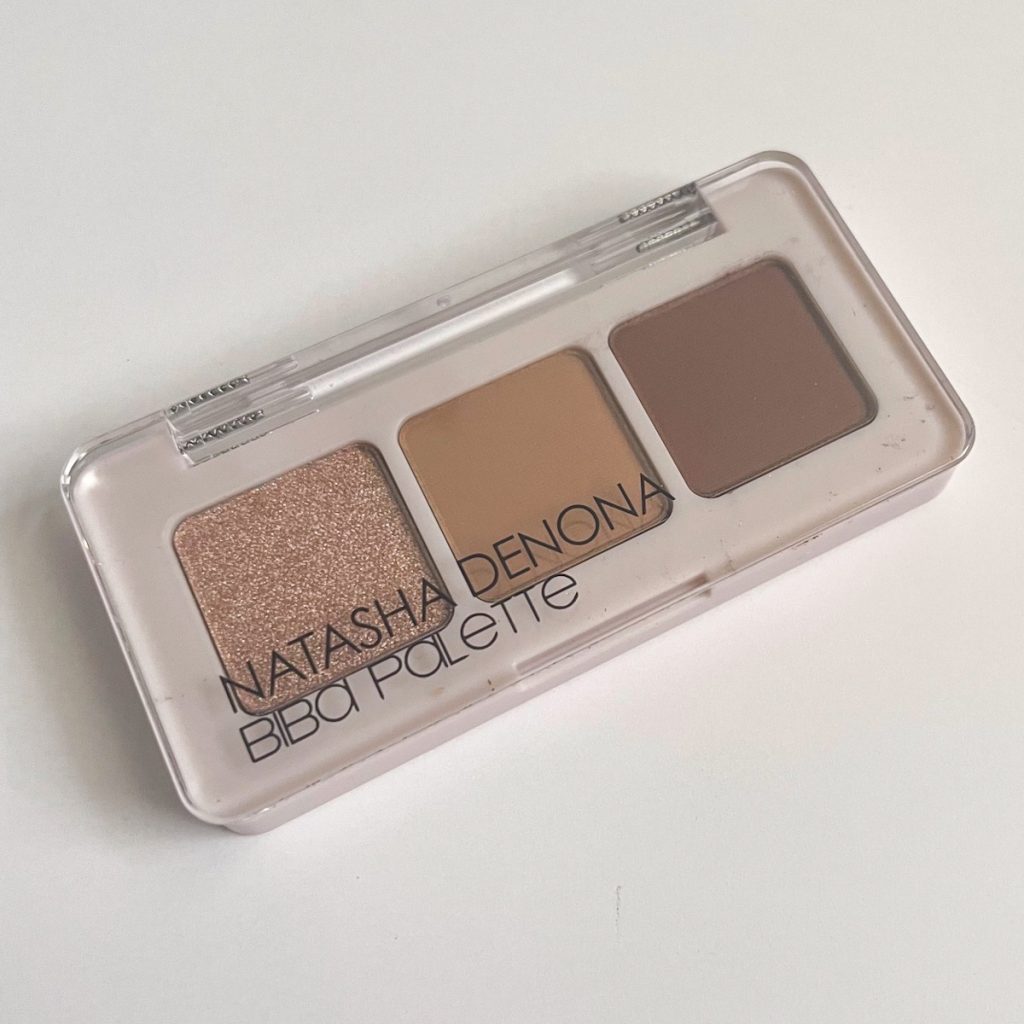 I am swooning that this set came with a 3-pan palette from Natasha Denona. I don't quite think this is an exclusive for the set, but I couldn't find a Biba 3-pan available online which is why I had to link to the Baby Glam 3-pan. These three shades are perfect for an everyday neutral eyeshadow look, and they compliment my blue eyes really well. I have a few different palettes and eyeshadow singles from Natasha Denona, and this palette had the same quality that I have come to expect from the brand.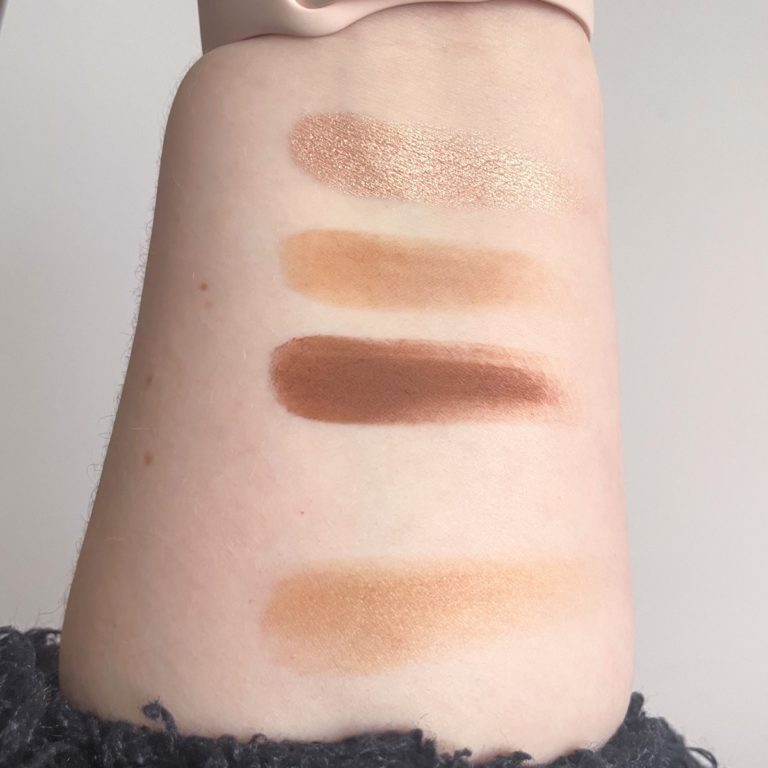 Here are the swatches, along with a swatch of the Nars Laguna bronzer at the bottom.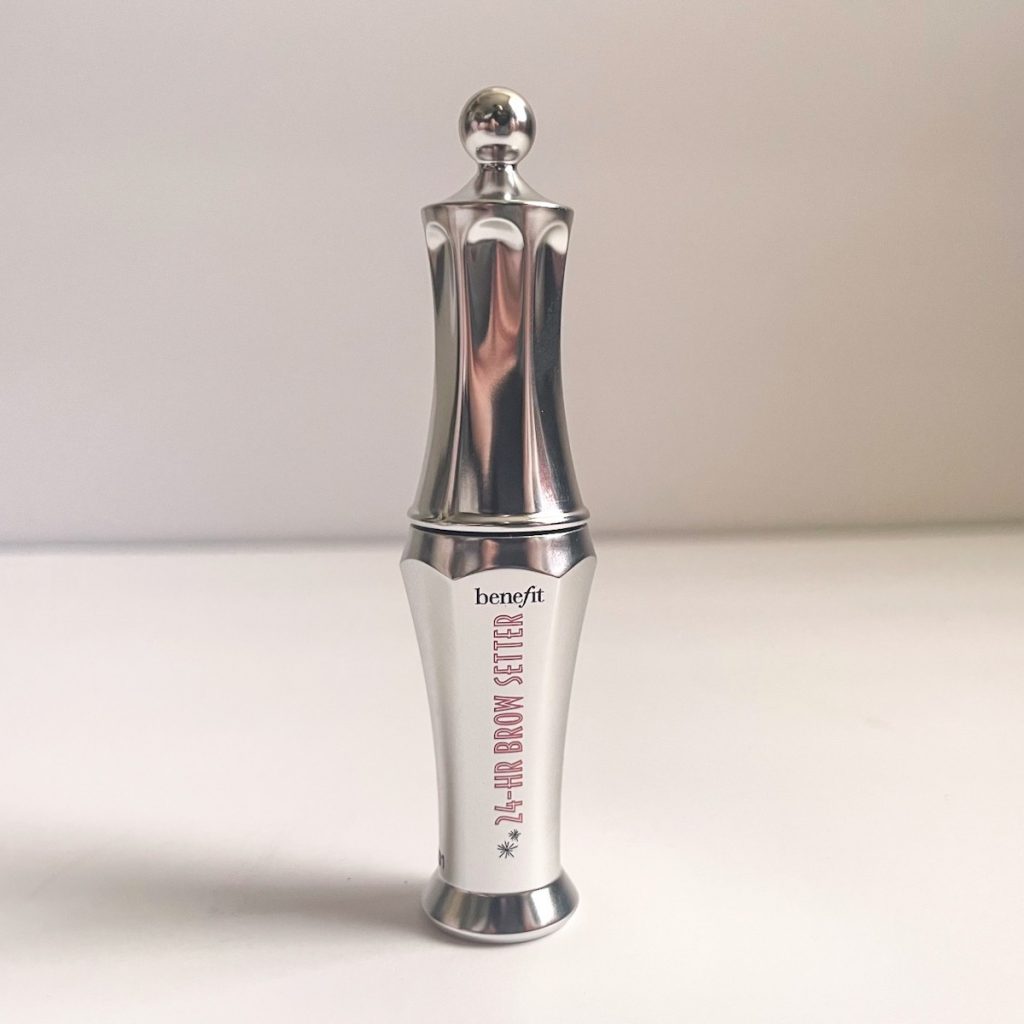 Lots of companies make brow products now, but Benefit is the brand I associate the most with brow products because they've had their brow line out for so long (I am no makeup historian, but in my mind, they were one of the first to focus so heavily on brows). I much prefer tinted brow gels, but this clear eyebrow power has a brush with good control so I can shape my brows exactly how I would like them, and the gel has great hold so they don't budge once I am done.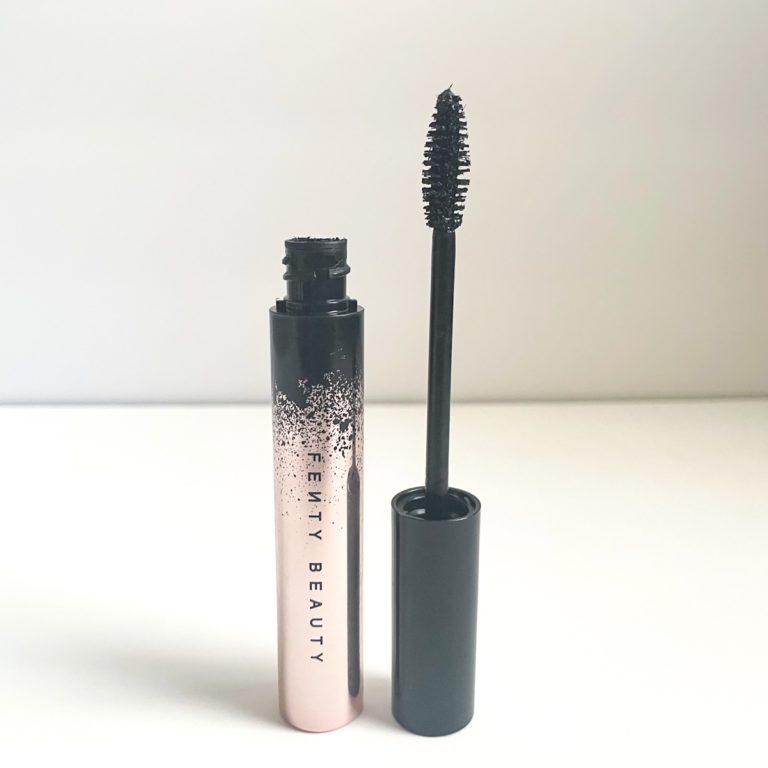 This mascara is a familiar face. It gives me volume, length, lift, and curl thanks to the unique wand that is flat at one end and more wide at the other (it all depends on how you angle the brush), and it has pretty good staying power too. When I wear it all day I start to notice some smudging under my eyes, but it's not super noticeable and it's only after hours and hours of wear. I'm a fan of this mascara, but it has been featured *quite* a bit in recent Sephora sets so I would love to start seeing some lesser-known mascaras in the future.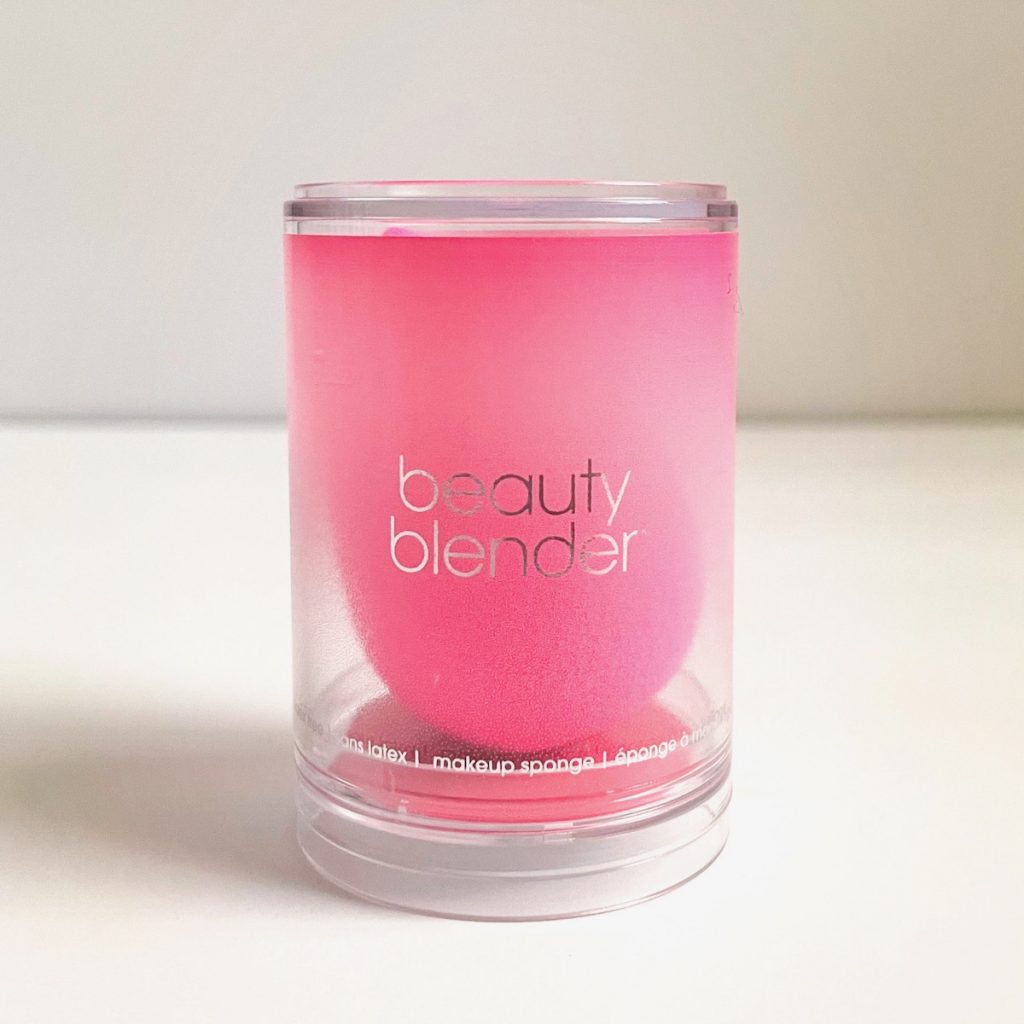 I love when sets like this come with a beautyblender, because I haven't found a makeup sponge I like more than this classic pink one but I refuse to pay full price for it. It's soft, it blends my foundation easily, and it doesn't leave me streaky. I know plenty of people say that cheaper sponges do the same thing this one does, and maybe that's completely true- I just happen to be sold on this one.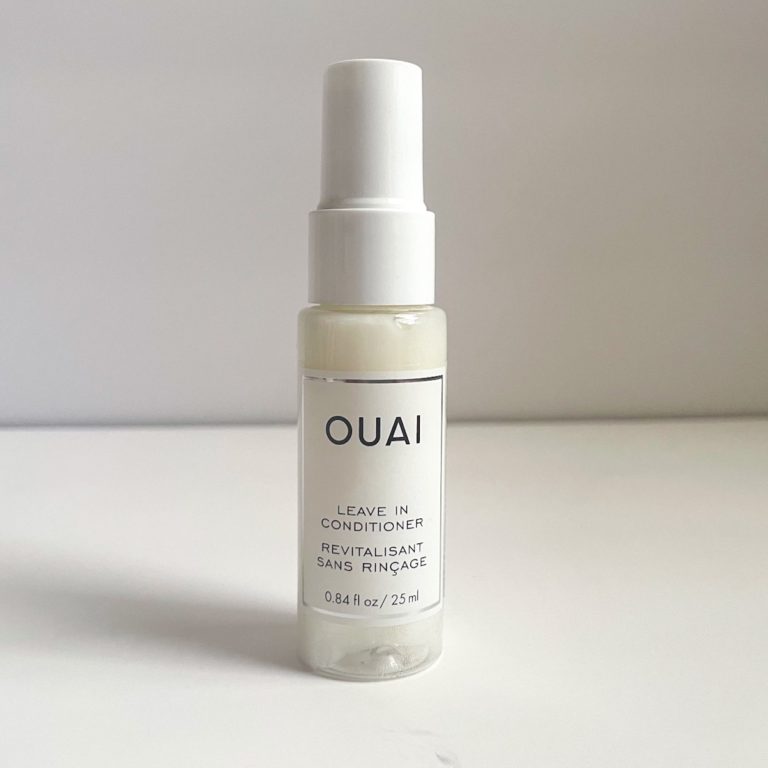 I remember trying this before and not being crazy about this, but I feel a little differently this time around. My hair drinks this up- I think I used a fourth of the bottle in one use? But it definitely felt like my curls were more moisturized and less frizzy when I used this, and I really loved the floral scent and that this offers heat protection.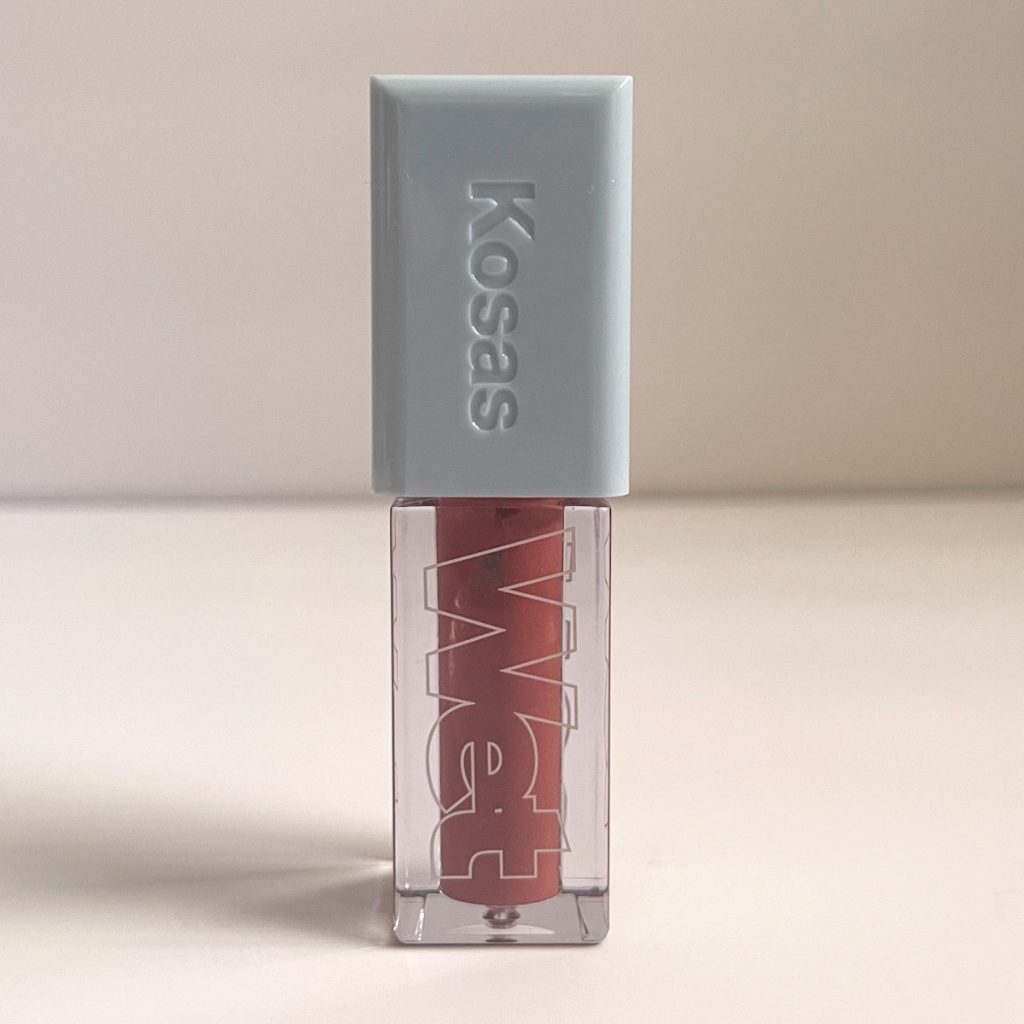 The Kosas lip oils are some of my favorite lip glosses out there- the formula is absolutely fantastic. This is my second tube of the shade Dip, and I love this shiny, neutral nude shade. It's incredibly comfortable to wear without being sticky, and it feels really hydrating to my lips when I wear it too. The formula has peptides and hyaluronic acid, so this also works to visibly smooth the fine lines of your lips when you wear it. If you already like lip glosses I think you'll really enjoy this, and if it's hard for lip glosses to win you over I think Kosas may surprise you.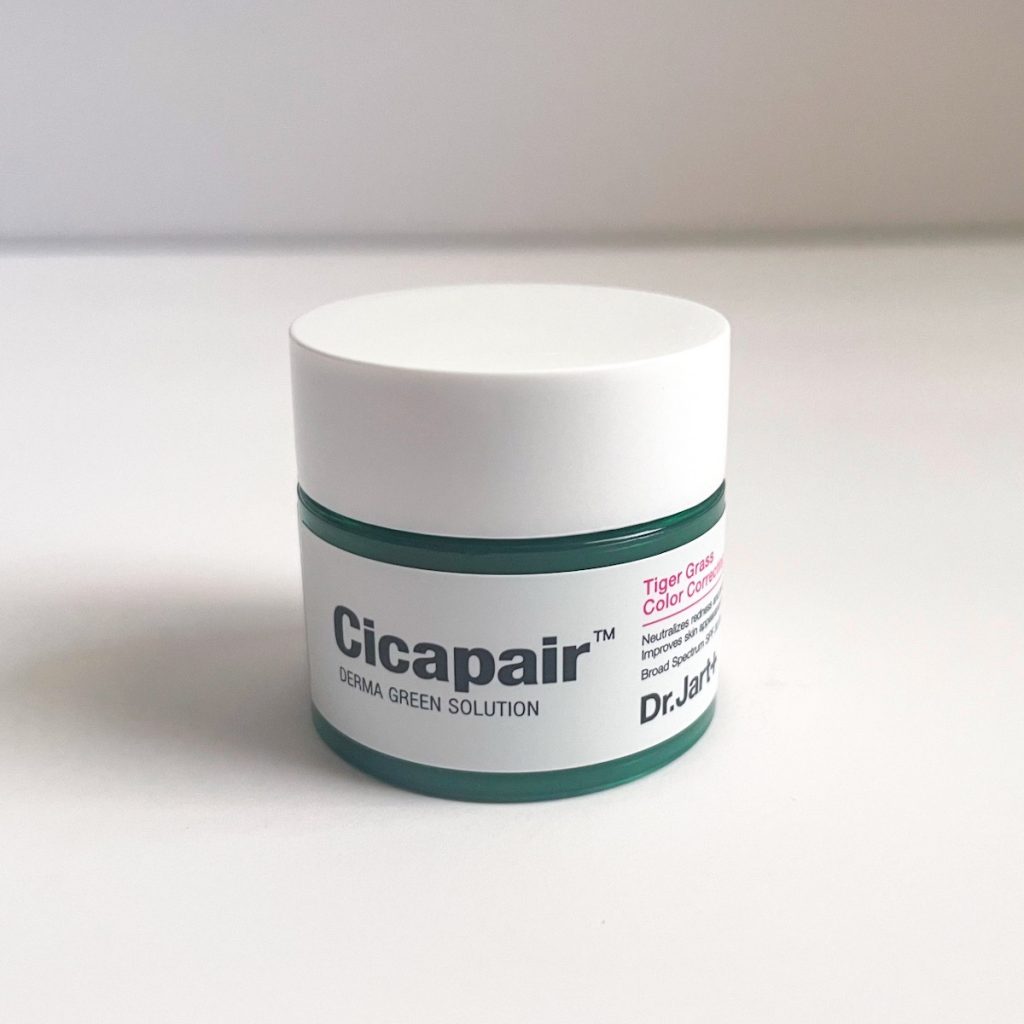 I have a soft spot in my heart for this stuff- this was actually the gateway product that got me into daily sunscreen use! I use this now as a color corrector when my rosacea is acting up and I don't want to bother with foundation or concealer, and I actually just took advantage of a discounted set with the Sephora Sale to get a steal of a deal on a full-size jar. This small jar, though, packs a punch. A little bit goes a long way, and while the cream looks green in the jar it blends into your skin once you apply it. If you have rosacea or sensitive skin like me, you'll be happy to know this is formulated with four different derivatives of centella asiatica to soothe and protect skin from stress while it also provides a small boost of hydration, too.
Here I am wearing the color corrector from Dr. Jart, the milk primer, a serum foundation applied with my beautyblender, the mascara, the brow gel, all three eyeshadow colors, and the lip gloss.
Value – Was This Box Worth It?
The Cost: $54
Cost Breakdown:
Grande Cosmetics: $22.67 → $7.58
Milk Makeup: $6.69 → $2.24
Nars: $13.64 → $4.56
Natasha Denona: $19 → $6.35
Benefit: $14 → $4.68
Fenty: $24 → $8.02
beautyblender: $20 → $6.68
OUAI: $6.67 → $2.23
Kosas: $22 → $7.35
Dr. Jart: $12.67 → $4.23
This set promises a $166 value and my math adds up to $161.48. That's about $5 shy of the promised value, but it's still pretty close (and more than $100 more than the retail cost of the box.
Keep track of your subscriptions by adding this box to your subscription list or wishlist!
Key Takeaways
I have been a big fan of Sephora Favorite's kits for more than five years, and this one felt like an old friend. I think about once a year they release a set that rounds up some of their bestsellers from makeup and beauty that includes a beautyblender and other prooducts, and I always try to grab it. This year's curation was a good roundup- it would be a great gift for someone who likes makeup but doesn't necessarily have a subscription box stash that we may have, or a good way to stock up on staples like mascara and the classic pink makeup sponge. If you don't need these products or don't have an interest in them, I don't know if this set will spark as much joy for you. Overall, I think this was solid, but it wasn't the best I've ever seen from Sephora.
Other Things You Should Know
Can you still get this box if you Bestselling Beauty Must-Haves set today? This is sold out online, but may still be available at your local Sephora store.
What do you think of the Sephora Favorites: Bestselling Beauty Must-Haves Set? Sephora has released quite a few new kits lately- which one would you like to see reviewed next?