When it comes to buying items on Wayfair, the proof is in the reviews and the ratings. After all, Wayfair customers have a lot to say about the products they purchase. As all consumers know, the best way to know if an item is right for you is to, well, ask around.
That's why we're spotlighting some of the most beloved, well-rated and consistently reviewed Wayfair products. From kitchen and decor items to light fixtures and coffee tables, these are some of the top reviewed and rated Wayfair products. As always, the prices listed may fluctuate over time.
10 Wayfair Products Reviewers Love
Lockard Kitchen Island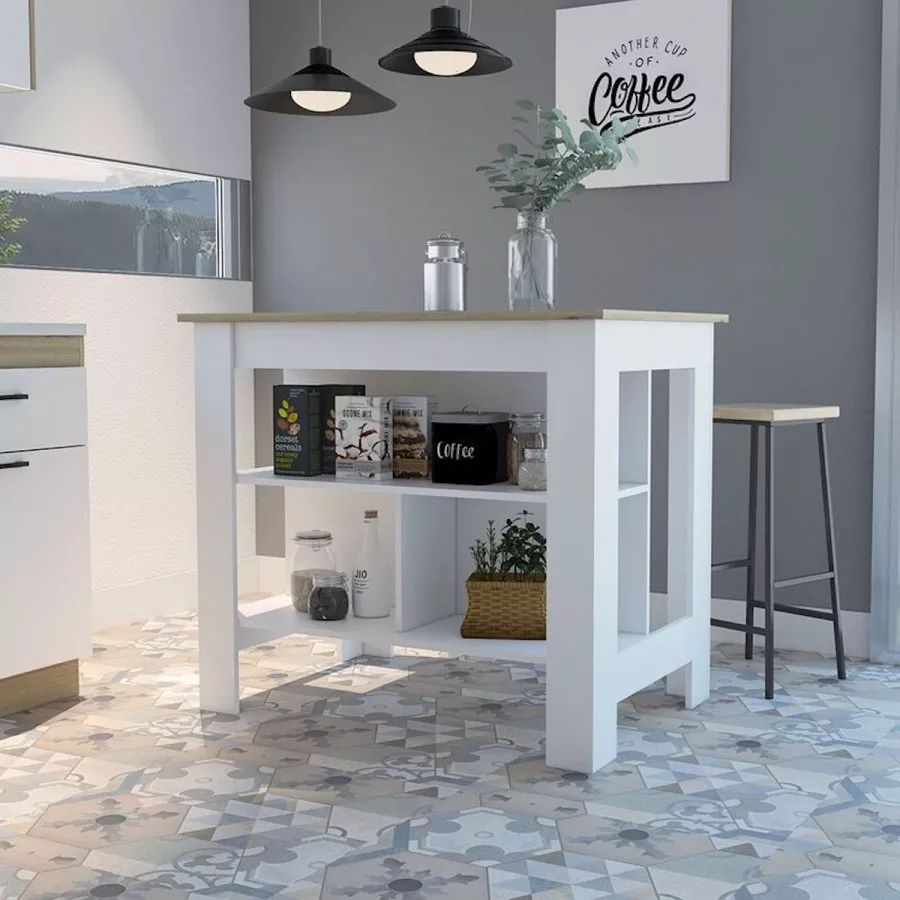 What's a kitchen island without some convenient shelving for storage? Reviewers can't get enough of this functional yet stylish island and its ability to store everything from pots and pans to kitchen utensils below the tabletop. With a 4.4 rating and more than 600 reviews, the Lockard Kitchen Island is a smart (and pretty!) solution for apartments or homes with small kitchens. One Wayfair reviewer wrote, "This island surpassed my expectations. Assembly was not difficult if you can read and follow instructions. Perfect fit for my small space. Colors blended perfectly with my hardwood floors and chocolate cabinets. Provided me with the extra storage I need."
KitchenAid Artisan Series 10-Speed 5-Quart Stand Mixer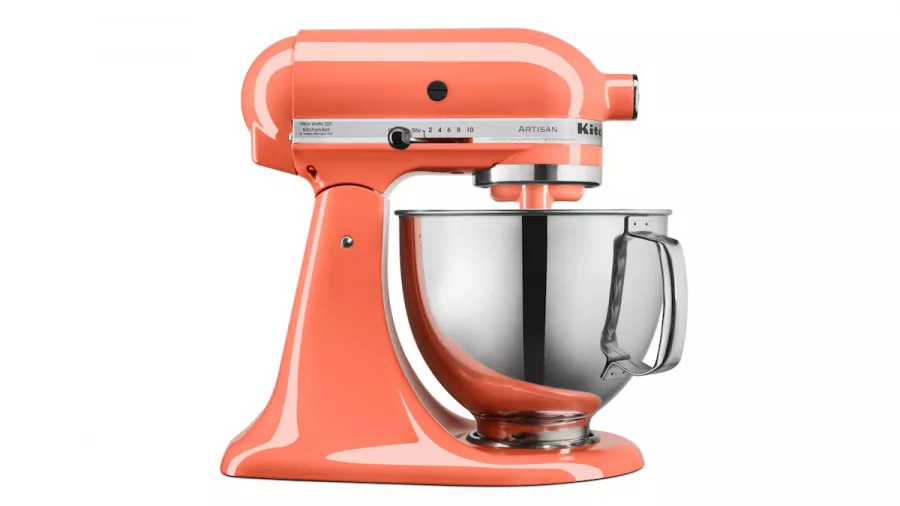 With a cult-like following, the KitchenAid Artisan Series 10-Speed 5-Quart Stand Mixer is a fan-favorite Wayfair product. It has a record 4.9-star rating and an exorbitant amount of reviews—62,933 to be exact—most of which are positive. The best-selling KitchenAid mixer comes in Bird of Paradise (above), Aqua Sky, cobalt blue, Contour Silver, Dried Rose, Pistachio and 17 other hues. One Wayfair reviewer raved, "So beautiful! Works great! Just the pop of color my kitchen needed."
Imel Frame Coffee Table With Storage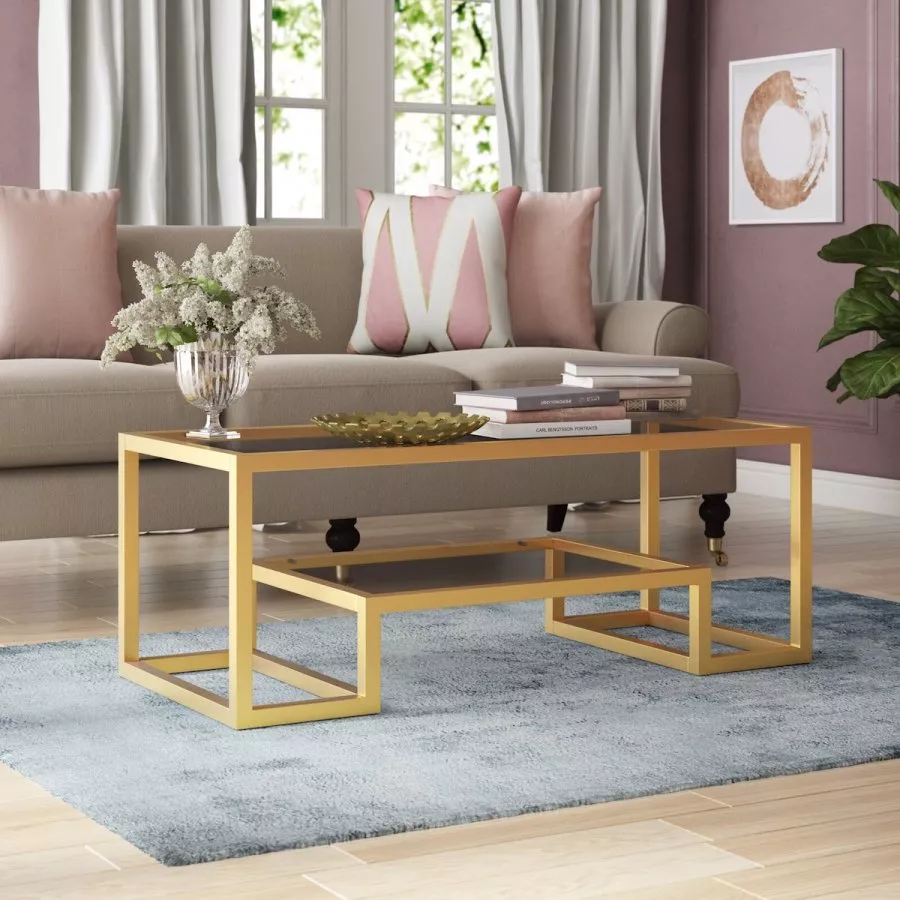 The Imel Frame Coffee Table With Storage, quite frankly, looks like it belongs in a five-star hotel. From its innovative shape (and functional built-in shelf) to its stylish gold base (made from stainless steel), it's a coveted, beloved Wayfair item that reviewers rave about—which is why it has amassed 4.8 stars and more than 3,400 reviews. One Wayfair reviewer wrote, "Love this coffee table! It's chic and light and it was very easy to put together. It matches a media center from a different brand. I love how they look."
Fairchild Flared Arm Slipcovered Sofa With Reversible Cushions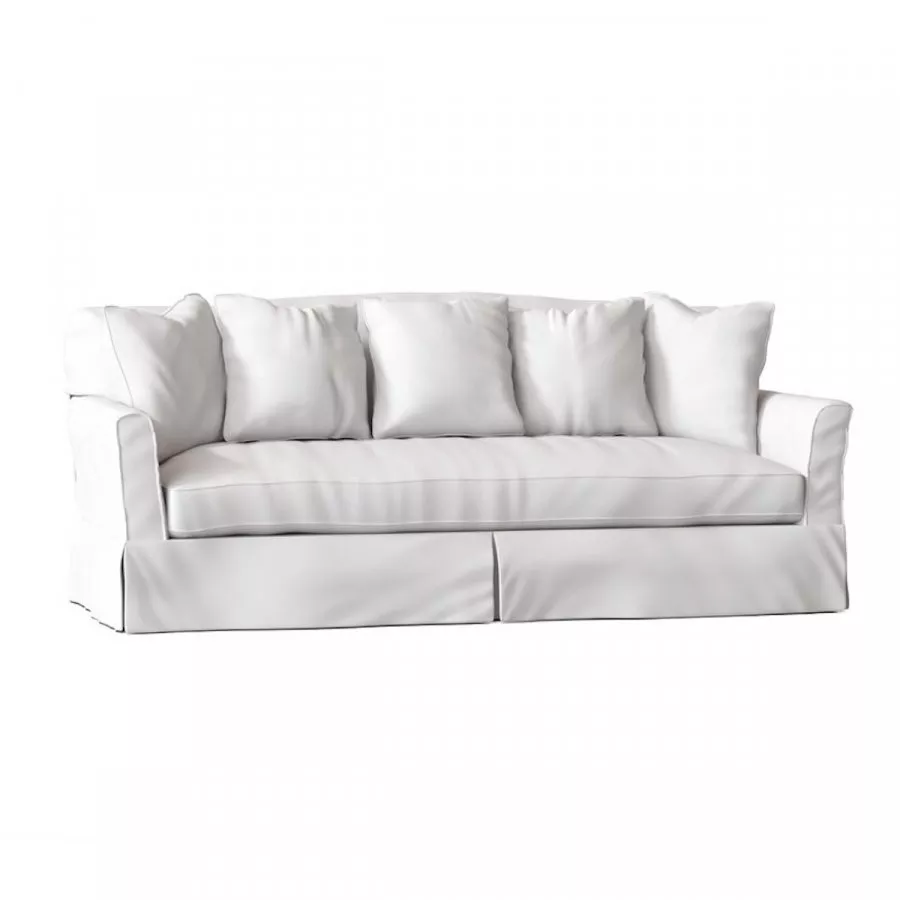 Not all Wayfair couches have a rating as stellar as this one—4.6 stars and well over 1,000 reviews to boot—so it's safe to say that the Fairchild Flared Arm Slipcovered Sofa With Reversible Cushions is a classic. It has down-filled, reversible and removable seat cushions that are 22 inches in height, and can hold a total weight capacity of 750 pounds. This chic all-white piece (there are also more than 50 other color options, as well) is handcrafted in the U.S. and also comes with five toss pillows for a super soft, fluffy pillow back. One Wayfair reviewer wrote, "I can't say enough about these couches. The comfort and quality is beyond my expectations. Perfect for my modern farmhouse look. Great price, style and comfort."
Wickham 16-Piece Dinnerware Set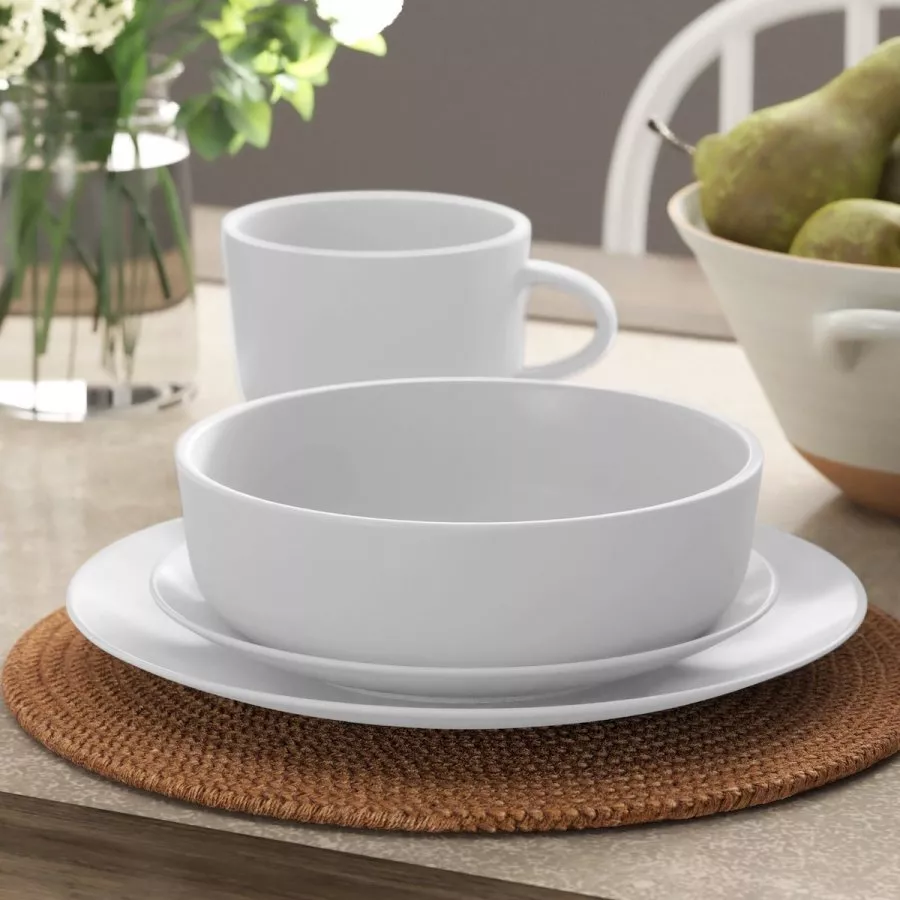 You don't need to spend a fortune on a dinnerware set—even one that feeds four with a total of 16 pieces. The Wickham 16-Piece Dinnerware Set from Wayfair does all of that for just a handful of bills. This set's 4.6-star rating and more than 3,200 reviews show just how happy customers are with its functionality, appearance and overall usability. Each set includes four dinner plates, four salad plates, four mugs and four cereal bowls—all of which are BPA-free, chip-resistant and stackable. They're also microwave, dishwasher and oven-safe, so their durability is another key factor in why reviewers love them. In fact, one Wayfair reviewer wrote, "I love how big the bowls are, perfect for salads, pasta, grain bowls, etc. And the mugs are much larger than I anticipated (which I was pleasantly surprised with) making them great for soup or oatmeal."
Bishopston Serving Tray
Serving trays are so underrated, although we do think they're having the moment they deserve right now. The Bishopston Serving Tray is equal parts functional and aesthetically pleasing (a combination most of us Wayfair shoppers love). It can be used for styling a couch, bed, countertop, table or ottoman—throw a vase and some decorative beads on there!—but it also can function as a useful tray, convenient for transporting breakfast in bed or hors d'oeuvres outside on the patio (hence its 4.7-star rating and more than 1,000 reviews). One Wayfair reviewer wrote, "I love my rustic serving tray. I originally had it in my kitchen but it goes equally as well on my family room coffee table. It's a very versatile and functional accent piece."
Piotrowski Height Adjustable Standing Desk Converter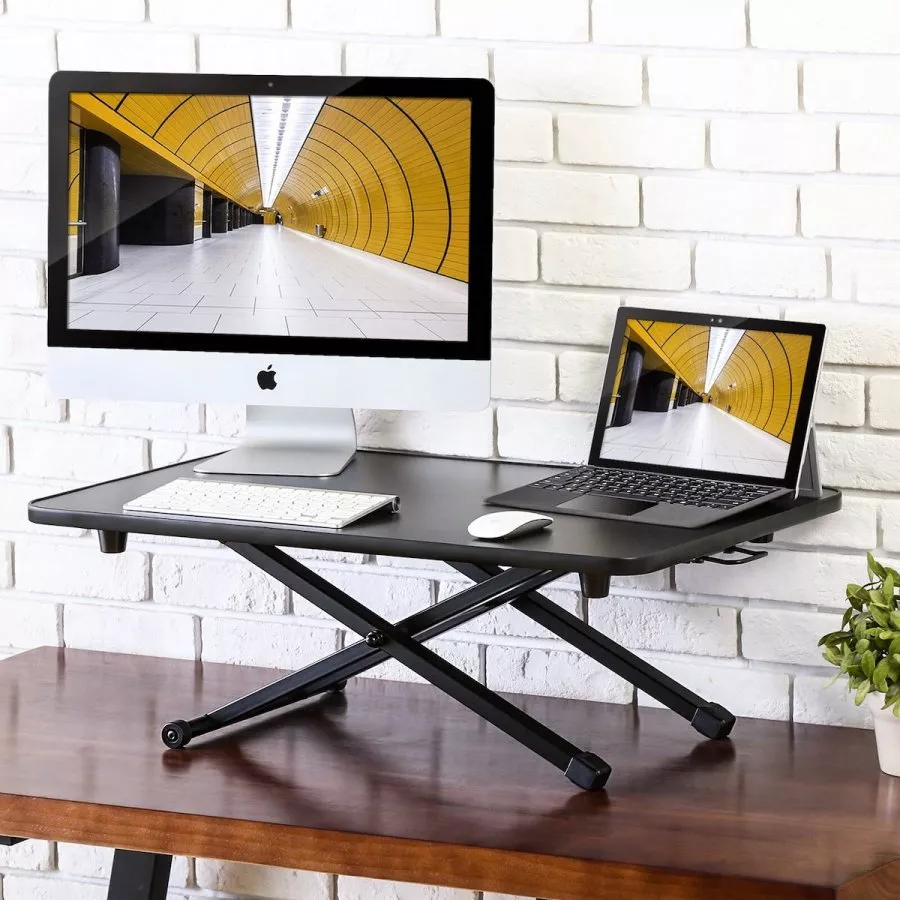 Nowadays, standing desks are all the rage. But if you don't feel like shelling out a few hundred for a transitional desk that raises a few inches, the Piotrowski Height Adjustable Standing Desk Converter is the perfect compromise. And people love it so much that it has 4.6 stars! After all, it's not bulky and doesn't overtake your actual desk or tabletop. It's helpful, height-adjustable and doesn't take up too much space. One reviewer noted, "No assemble needed and so easy to use. It is wide enough to have my 24 inch screen computer and keyboard. Make sure to push down a little when lowering it. Great buy!"
Hahn Down Alternative Plush Support Pillow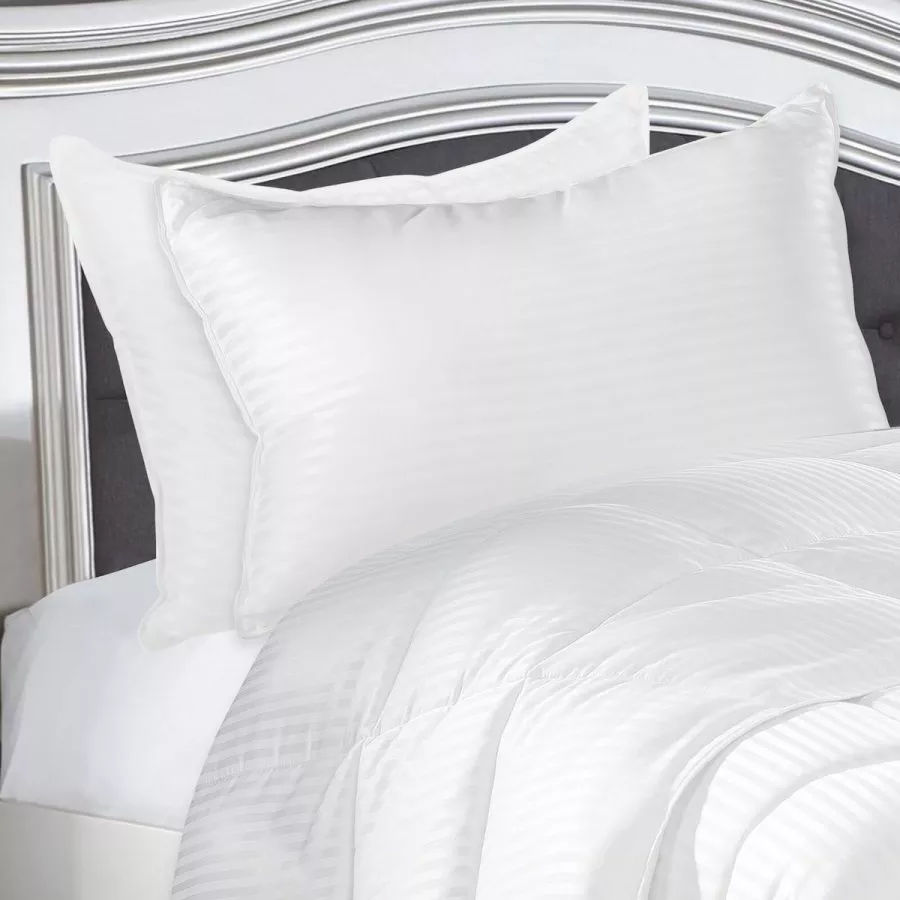 How comfortable can a pillow really be? Well, the Wayfair reviewers have spoken and agree that the Hahn Down Alternative Plush Support Pillow—which comes in a pack of two—is worth 4.6 stars. Great for stomach sleepers and plush enough to support your neck and head, each pillow is made of hypoallergenic microfiber material that's conveniently machine washable. One Wayfair reviewer exclaimed, "I love them! So plush! So luxurious!"
Fabian Faux Fur Throw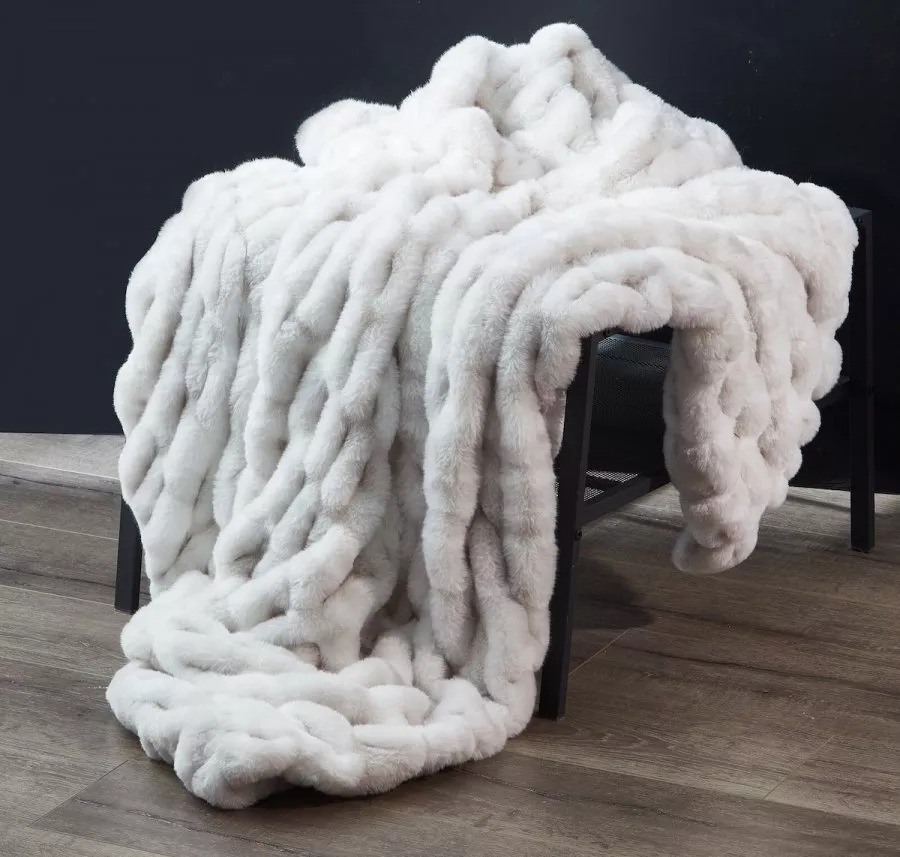 The Fabian Faux Fur Throw is one to reckon with thanks to its reversible, woven faux fur. It's as soft as a baby's bottom (actually, maybe softer?) and it's clear from its stellar 4.8-star rating, Wayfair customers love it. Available in light gray (above), beige, blue and chocolate, this fuzzy blankie makes for delightful cuddling on the couch. One Wayfair. reviewer wrote, "Super soft. I bought this because my mother had it in our upstate house and my kids would fight over it. So glad I did. It is so soft and so warm. I bought the matching pillow!"
Kaibab Task Floor Lamp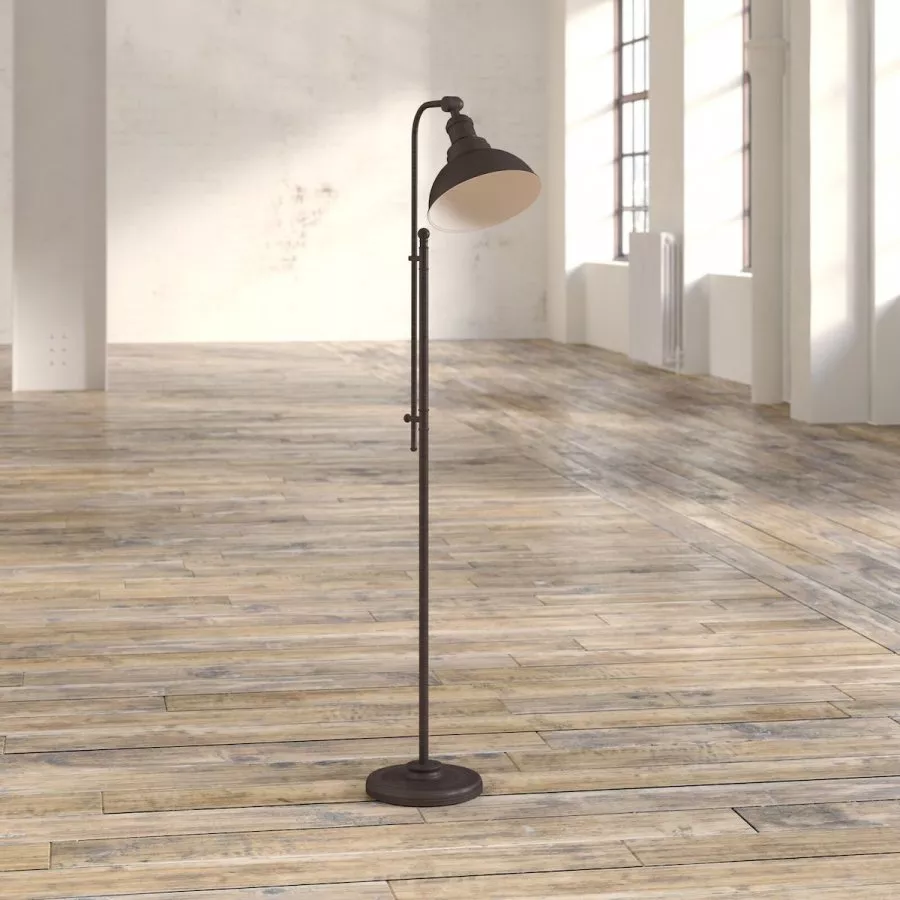 Sometimes it's the simple things we love the most. The Kaibab Task Floor Lamp is certainly proof of that, what with its metal material, zinc finish and soft but classic silhouette. It's not your average floor lamp, either—it's got 4.5 stars, more than 4,500 reviews and is adjustable, from 56 inches to 65 inches. It also comes with the light bulb included. "Great lamp," said one Wayfair reviewer. "I like that I can adjust the angle and turn the light in which ever direction I prefer. It has a nice finish."
Newsweek may earn a commission from links on this page, but we only recommend products we back. We participate in various affiliate marketing programs, which means we may get paid commissions on editorially chosen products purchased through our links to retailer sites.