The internet has made life so easy. You no longer have to travel with a rental truck to a furniture store to pick up that chest of drawers. Hiring someone to deliver your mattress? That's a thing of the past!
There's no small number of furniture and home décor stores online. Of course, there's Amazon, but there are a number of other specialty online shops as well. Wayfair is one of those. So are Wayfair products a good deal? Let's see what Wayfair reviews are saying!
What is Wayfair?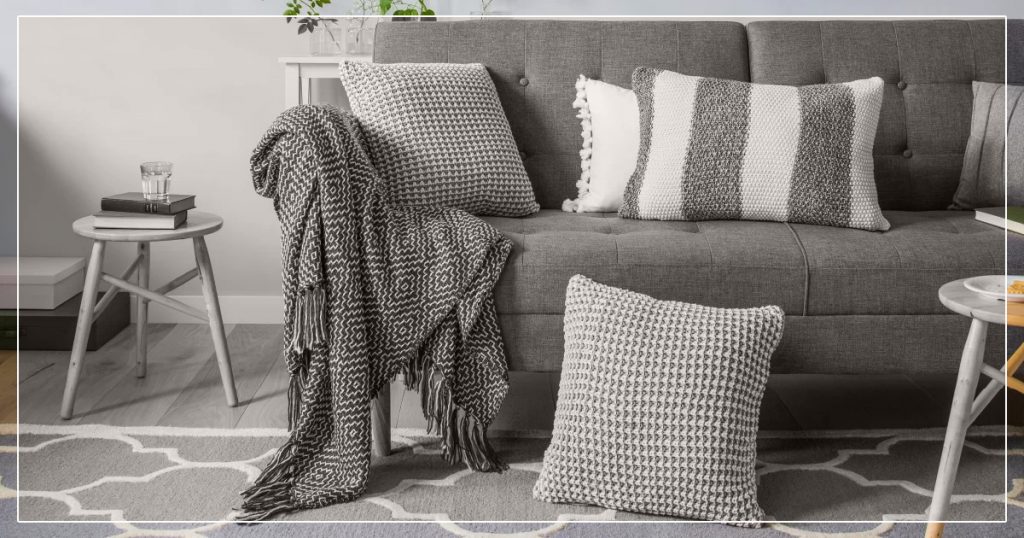 Wayfair is a retailer of furniture and home goods – it's solely online. And while some companies focus their efforts on just one geographic region, Wayfair is much more ambitious than that. It has offices in Germany, Ireland, the UK and Canada as well as the United States.
Visiting the Wayfair website, you may think you've accidentally found the IKEA landing page. You'll see furniture for the living room, bedroom, and kitchen. There are categories for bed and bath, as well as rugs and outdoors. In other words, if it's for the home, Wayfair probably has it listed.
Unlike IKEA, though, you won't need to pay phenomenal shipping charges. The site offers free shopping on orders over $49. You can also apply for a Wayfair credit card, which gives you cash back rewards and an introductory offer.
But enough of the hype. What are Wayfair reviews saying? Should you give Wayfair a shot, rather than traveling to your local Crate & Barrel or Pottery Barn? Here's what the Wayfair reviews say.
The Positive Wayfair Reviews
It goes without saying that when you're buying furniture online, there's a certain measure of anxiety. Furniture is a big purchase, and you want your delivery to be quality. Like buying a car, sight unseen, it can be stressful!
Positive Wayfair reviews are funny. Do you remember when you were in school, your teacher told you the power of a positive sandwich?
Of course, there are exceptions, and there were customers who had no negative Wayfair experience. They left positive reviews. But keep these positive sandwiches in mind before you order from Wayfair.
The Negative Wayfair Reviews
People who were unhappy with Wayfair didn't bother to make a sandwich. They simply blasted the company saying, "I will NEVER order from this company again!"
You're probably wondering why these negative reviews were written. Well, in about 70% of Wayfair reviews, the negative aspect was shipping time. Unlike Amazon and even Walmart, the company doesn't offer 2-day shipping or similar services. I mean, it's furniture. It's big.
Shipping was often delayed, and sometimes items were damaged during shipping. Particularly entertaining was the review by the woman whose lamp was delivered to the wrong address. She'd used her "summer home" address on the order form as opposed to the "winter home." Consequently, she was irate when Wayfair shipped there, and left a scathing review.
It would seem that a majority of Wayfair reviews, both positive and negative, would cite shipping time as an issue. And that may be a legitimate concern. There's stiff competition in e-commerce by those who offer extremely fast shipping times. Waiting a week or two for a product may be annoying to some.
The quality of the products purchased seemed, in Wayfair reviews, to be middle of the road. You certainly won't find high end furniture on the site, but it's not Kmart furniture, either. The products offered on Wayfair are probably best suited to a starter home, or for someone on a budget.
Should I Shop at Wayfair?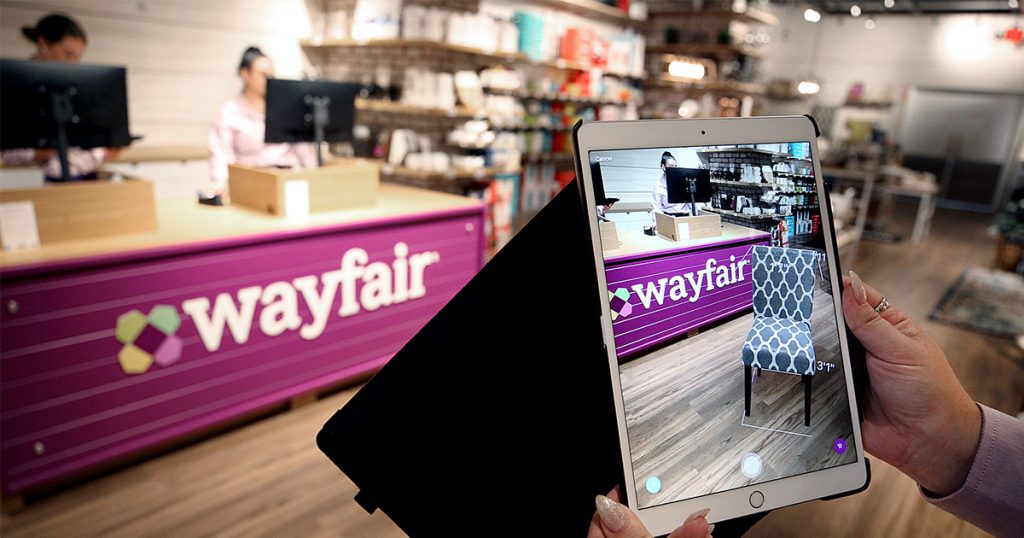 The Wayfair reviews actually weren't horrible. As mentioned, there was a bit of a snafu with the lamp, and others weren't crazy about the shipping times as a whole. But product quality was good, and the site has a wide range of products to choose from.
Shopping from a site like Wayfair does have its downsides, of course. Again, you're buying furniture without seeing it first. Do you really trust that that rug is going to match your futon?
You also run the risk of items becoming damaged during shipping. However, all of the Wayfair reviews applauded the company for their excellent customer service and response to complaints. When products were damaged, they were promptly replaced.
So should you shop at Wayfair? Sure! We don't see a problem with a company! If you can wait a while to get your order, and aren't reliant on two day shipping, Wayfair may be a good option for you.
There are certainly alternatives to shopping at Wayfair. Overstock is a company to look into. Of course, there are the larger and well-known stores like Sears and IKEA. You may also choose to visit a furniture store local to your area. After all, nothing beats lying on that bed before you buy it.
But if you're looking for an inexpensive way to furnish your home, Wayfair is a good bet for you. You'll find a lot of products in all different styles, and Wayfair reviews all claim that customer service is a force to be reckoned with. For even more variety, check out their slightly more "upscale" site, AllModern.
Aadi Bed Frame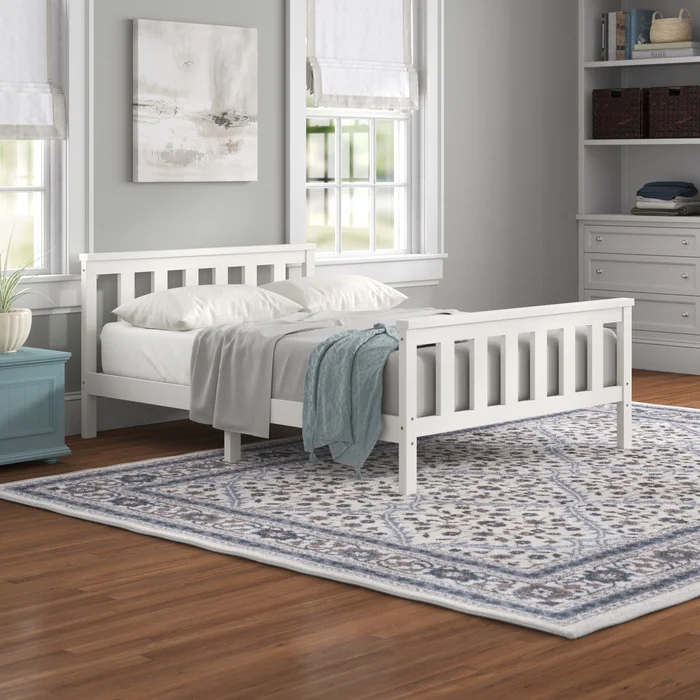 Buy on Wayfair
Dream of simpler times in this bed frame, which evokes traditional elegance and comfort at once. The bed frame's timeless design features a slatted headboard, sleek silhouette, and clean finish in your choice of colours. Bed slats and centre supports are included to ensure a good night's sleep and protect your mattress life. Assembly is required.
Ellicottville Bed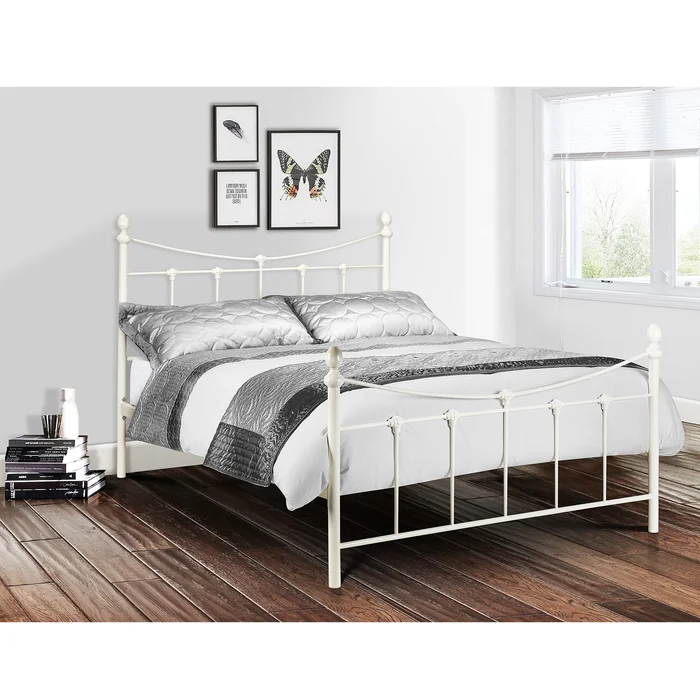 This elegant metal bed will bring timeless style to your bedroom. With a beautiful curvature smooth finish that will look elegant in modern, or traditional décor.
Delux Semi – ORTH mattress –
This 13.5 gauge Bonnell sprint unit mattress, this Deluxe Semi-Orthopaedic Mattress provides a 900gsm spring insulator pad and 600gsm polyester filling to help you get the best night's sleep. With high-quality stitch quilting, and an oyster damask ticking this bed provides the maximum Semi-Orthopaedic comfort level you need. Available in 76cm, 90cm, 120cm, 135cm, and 150cm sizes, why not match this mattress with one of the Julian Bowen Beds.
Premier Mattress
In this 13.5 gauge Bonnell spring unit, Premier Mattress provides a 900gsm spring insulator pad and 270gsm polyester filling to help you get the best night's sleep. With high-quality stitch quilting and a Belgium damask quilted cover, this mattress provides the maximum comfort level you need. Available in 76cm, 90cm, 120cm, 135cm, and 150cm sizes, why not match this mattress with one of the Julian Bowen Beds.
Wick Bed Frame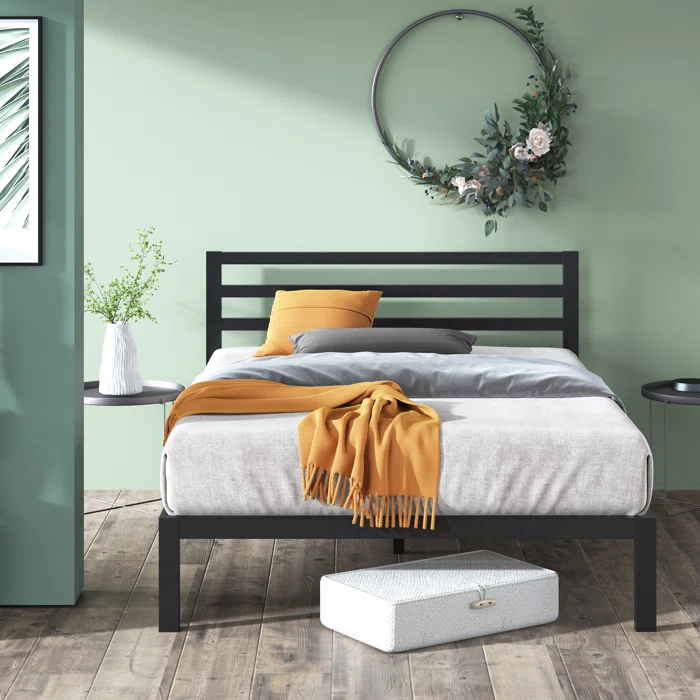 Simple and at home in contemporary interiors, this bed frame has a minimal style. Its solid, metal construction has a low profile and an elegant black finish. This bed includes a headboard in an open, bold style and is delivered with plywood support slats.
Hilton Bedside Table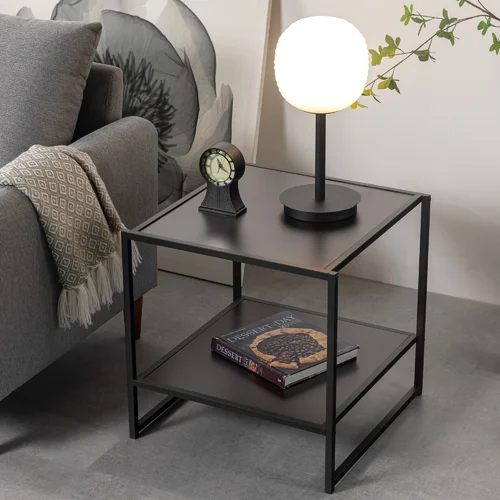 This nightstand is an ideal combination of function and style. It can function as a nightstand, end or side table, coffee table, or hold various items in any room of the home. With an additional lower shelf, storage space is maximized. The sturdy, black square steel tubing and high density panel with rich black wood grain finish will add an elegant touch to any décor. Easy to assemble. Worry-free limited 1-year warranty.
Francine 2 Drawer Bedside Table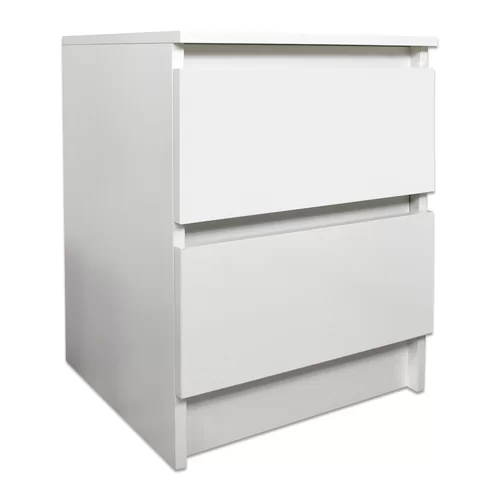 Features
Modern no-handle design

Scratch-resistant melamine covered

Smooth metal runners
Cunha 2 Drawer Bedside Table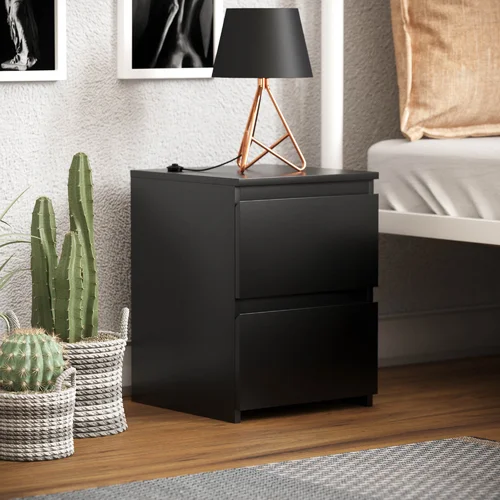 Available in a range of colors to suit your existing décor, this bedside table unites style and function. The visible edges and streamlined silhouette add to its contemporary appeal, while the two integrated drawers are ideal for storing pajamas, skincare, books, and other bedtime essentials. Assembly is required.