If You Want To Find Out More About Uniqlo, You've Come To The Right Place. The Uniqlo Craze Is Showing No Signs Of Slowing Down, And Consumers Want To Know More About This Increasingly Popular Fashion Retailer.
Although There Are Dozens Of Uniqlo Reviews Available Online, None Of Them Offer A Detailed Look At What Uniqlo Really Has To Offer And Whether Uniqlo Clothing Is Worth The Money. Some Of The Major Questions People Are Asking About Uniqlo Are "is Their Quality Really That Great?" And "how Do They Offer Such Low Prices?"
In This Article, We Will Answer These Questions And A Lot More. We Will Offer An Overview Of The Company, Followed By A Detailed Uniqlo Review. We Will Also Take A Look At The Uniqlo Online Store, The Uniqlo App, And How To Get A Uniqlo Discount Code.
What You Need to Know About Uniqlo
Uniqlo Is A Japanese Company That Has Been A Subsidiary Of Fast Retailing Co., Ltd Since 2006. In The 90s, Uniqlo Enjoyed Great Success In Japan Via A Business Model That Involved A Large Number Of Small Stores In Suburban Areas.
After A Failed Early-2000s Attempt To Recreate This Model In The U.k. And The U.s., Uniqlo Came Back In 2005 With A New Approach. The Decision Was Made To Focus On Flashy Flagship Stores In Major Cities Across The Globe. This Strategy Proved To Be Successful, Particularly In The U.s. Where They Now Have Stores In 46 Locations.
Uniqlo Offers Lines Of Basic Items In A Variety Of Colors. There Is A Lot Of Focus On Quality And Comfort At Low Prices. The Company Has Brought A Slice Of Japanese Culture To Their U.s. Stores, Both At The Front Of House And Behind The Scenes.
The Uniqlo Logo In Bright Red (as The Sun In The Japanese Flag) Includes Katakana, A Japanese Syllabary. Service Staff, Who Are Known As "advisers," Wear A Yukata, Which Is A Traditional Japanese Garment. In Japanese Business Style, They Practice The Same Lines Of Dialogue To Deliver To Every Customer.
Another Typical Japanese Business Ritual Is The Two-handed Credit Card Return By Cashiers That Must Include Full Eye Contact. Behind The Scenes, Service Is Closely Monitored And Micro-managed So That It Can Be Modified If Needed. These Practices Emulate The Idea Of Kaizen, A Japanese Term For That Loosely Translates To A Quest For Perfection.
What Is So Great About Uniqlo? (uniqlo Review)
There Are So Many Uniqlo Reviews Available Online That It Can Be Confusing And Difficult To Figure Out What This Store Really Has To Offer. Our Uniqlo Review Will Explain It All. Uniqlo Is Often Described As A Sort Of Hybrid Between H&m And Gap. Uniqlo Clothing Lines Are Designed To Offer The High Quality Basics That Are Often Synonymous With Gap. However, Uniqlo Clothing Is Priced More Similarly To Items Offered By H&m.
Uniqlo Sets Itself Apart From Other Discount Retailers By Having A Large Focus On Service. One Of The Standout Uniqlo Services, And Indeed The Subject Of Many Positive Uniqlo Reviews, Is The Free Two-hour Adjustment Option. If Your Clothes Aren't Quite Right, You Can Leave Them In The Store For Adjustment And Pick Them Up A Couple Of Hours Later Without Paying An Extra Cent.
While This Service Is Sometimes Offered At Higher-end Stores, Is It Definitely A Unique Service For A Mass-fashion Retailer. However, This Service Is Not Required In Most Cases Since Uniqlo Clothing Is Generally Renowned For Its Excellent Fit.
The Only Real Con About Uniqlo Is That Its Basic Designs And Limited Range Of Styles Mean That It Might Not Appeal To The High-fashion Crowd. Uniqlo's Goal Is To Provide High-quality Closet Staples At Affordable Prices, And It's Not Showing Signs Of Shifting Any Time Soon.
Uniqlo Clothing Quality Vs. Price
How Is Uniqlo Able To Offer High-quality Items At Such Low Prices? The Answer Lies In The Scope Of Their Offerings. Uniqlo Offers A Limited Number Of Styles When Compared With Similar Clothing Brands. It Then Sells Its Limited Style Range In Mass Volumes. This Allows The Company To Place Huge Orders With Suppliers, Giving Uniqlo Immense Buying Power. It Can Then Pass On The Supplier Discounts To Customers.
Just Because Uniqlo Has A Limited Range Of Styles Doesn't Mean Limited Choice For The Consumer. The Lack Of Style Range Is Cleverly Masked By Vast Color Options And Some Creative In-store Display Practices. For Example, The Walls Are Stacked To The Ceiling With Colorful Clothes To Imply An Abundance Of Stock, So It's Probably Not Surprising That Uniqlo Reviews Very Rarely Complain Of Lack Of Choice.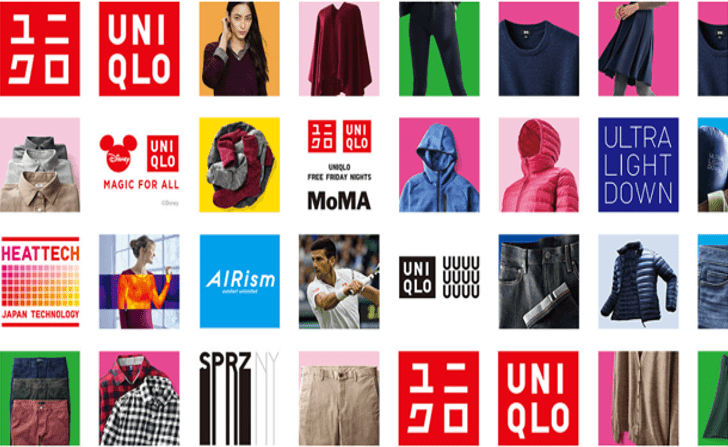 One Of The Things That Really Make Uniqlo Stand Out From Other Brands Is The Technology That Is Incorporated Into Uniqlo Clothing Design. From Their Ultra-light Down Incorporated Into Uniqlo Jacket Designs To The Selvedge Denim Used To Make Uniqlo Jeans, It Is Extremely Rare To Find Such Sophisticated Fabrics At Low Prices. Here We'll Go Into More Detail About How Some Of These Technologies Are Used To Create Some Of Uniqlo's Signature Products:
There Is A Range Of Uniqlo Jacket Styles Available, Including Parkas, Bomber Jackets, And Lightweight Jackets. However, The Signature Uniqlo Jacket Is The Ultra-light Down Jacket. The Ultra-light Down Is One Of The Materials In Which Uniqlo Invests A High Level Of Research To Create Optimal Results. Uniqlo Jacket Designs Continue To Evolve As The Ultra Light Down Becomes Even Lighter And Easier To Compact. These Jackets Are Water-repellent, Have An Aluminum Lining, And Come With A Compact Pouch.

Uniqlo Jeans
Another Material That The Company Is Proud To Advertise Is The Selvedge Denim Used In The Manufacture Of Uniqlo Jeans. This Denim, Which Uniqlo Sources From Japan, Is Characterized By A Clean Edge To The Fabric Near The Seam. This May Not Matter To Some People Since The Fabric Edges Are Usually Hidden.
However, Selvedge Denim Has Been Making A Comeback, And The Seams Are Often Displayed By Turning Up Cuffs. Brands Like Levi's, J. Crew And Gap Also Advertise Selvedge Jeans, But These Tend To Retail At Much Higher Prices Than Uniqlo Jeans.
Uniqlo Sweaters
Another Range Of Hugely Popular Items And The Subject Of Many Positive Uniqlo Reviews Is The Variety Of Cashmere And Wool Sweaters. Uniqlo Offers Cashmere Sweaters In A Vast Array Of Colors At Significantly Lower Prices Than Other Retailers. Uniqlo Also Prides Itself On Its Merino Wool Items; The Fabric Is Continuously Developed To Improve Softness And Durability.
Heattech And Airism
Uniqlo's List Of Superior Material Technologies Continues With Heattech And Airism. The Heattech Fabric Is Designed To Convert Body Moisture Into Heat And Is Made To Be Super Thin While Still Keeping You Warm. The Airism Fabric, On The Other Hand, Is Designed To Absorb And Evaporate Perspiration. It Is Soft And Stretchy, Has Anti-odor Properties, And Is Cool To The Touch. These Technologies Each Contribute To Their Own Lines Of Comfortable, Durable, And Functional Uniqlo Clothing.
Uniqlo Online Store
Since Uniqlo Currently Only Has Locations In Nine States, Many People Want To Know More About The Uniqlo Online Store. While Lots Of Uniqlo Reviews Pertain To Customers' Online Experience, It Is Not Always Clear How Good The Service Really Is. Here We Present The Pros And Cons Of The Uniqlo Online Store Shopping Experience:
Accessibility To Uniqlo Products (since There Are So Few Store Locations)
Product Choice (many Stores Don't Carry The Full Range Of Items)
Avoid The Crowds (stores Tend To Get Extremely Busy)
Cons Of The Uniqlo Online Store
Can't Take Advantage Of The Two-hour Adjustment Option If The Fit Is Wrong
Customer Service Is Not The Best For An Online Store
Return And Refund Policies Are Mediocre
Uniqlo App
The Free Uniqlo App Is Designed To Enhance Both The In-store And Online Shopping Experience. When You Download The Uniqlo App, You Get Instant Access To News, Vouchers, Limited Offers, The Store Locator, And More.
Uniqlo Discount Code
Uniqlo Is Known For Holding Regular Sales Both Online And In-store. The Company Also Often Offers A Uniqlo Discount Code. A Uniqlo Discount Code Can Be Easily Obtained By Signing Up For E-mail Updates With Uniqlo Or By Making A Purchase Through The Uniqlo Online Store. There Are Also Plenty Of Sites That Offer Updates On These Types Of Codes, Such As Groupon And Goodshop.
Conclusion
With All Of The Available Online Uniqlo Reviews, It Can Be Difficult To Sift Through Them To Figure Out If Uniqlo Is Really Worth It. It Appears That The Answer Is Yes, It Is. By Honing In On A Select Number Of Styles, Optimizing Their Technologies And Securing Superior Buying Power, Uniqlo Is Able To Deliver Something No One Else Can. Uniqlo Clothing Lines Provide High Quality At Low Prices, And That Is What So Many People Are Looking For.
Due To Its Popularity, You May Find Stores A Little Crowded At Times, But The Uniqlo Online Store Is Available 24/7 To Cater To Your Needs.