A convenient and protective boot with good weather resistance and a very wide toe box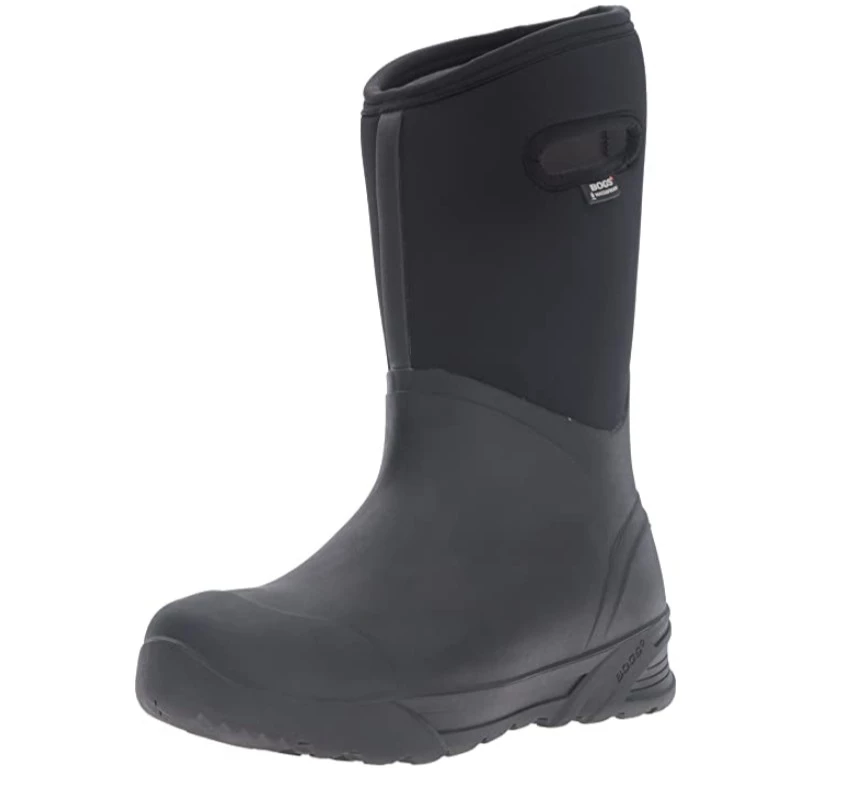 Our Verdict
The bogs bozeman tall is a highly durable and waterproof winter work boot with good traction for snowy conditions. It has a rubber shell around neoprene insulation and only compromises its weather resistance for two large handles that make it easy to pull the boot on. For chores and short errands where a protective winter boot is useful, but you don't need the comfort, fit, and warmth of a pac boot, these slip-ons are great. They perform almost as well as similar options and come at a cheaper price point, making them a high-value choice for all your winter chores and quick errands that require specific footwear for the job.
Our Analysis and Test Results
The bozeman performs very similarly to other winter work boots in the slip-on category, but it has a wider toe box that can make the foot feel insecure for some. It also has slightly less weather resistance due to the cut-out handles on the side of the shaft, though this is minor, and the durability of these boots is top-notch
Performance Comparison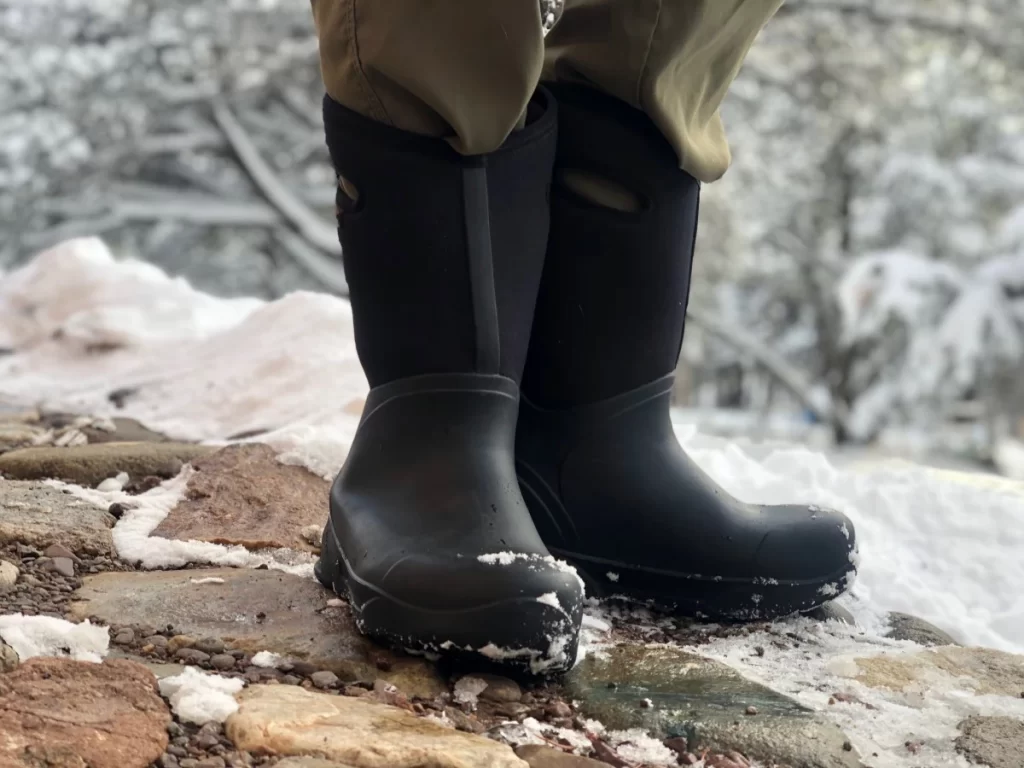 The bogs bozeman tall is a convenient and waterproof boot that slides on and off easily for quick chores and errands, but the fit isn't good enough for extended use.
Warmth
These boots use neoprene insulation to provide warmth, the same material used in wetsuits by surfers in cold water. Neoprene maintains its insulation capability even when wet, making it a good choice for winter work boots. However, it isn't as warm as other types of insulation. We found that these boots keep us relatively warm, but we could still feel our feet getting chilly after standing around in the snow for a while on cold days. If you plan to be outside all today, plan on wearing thick socks to effectively add insulation to the protective boot shell.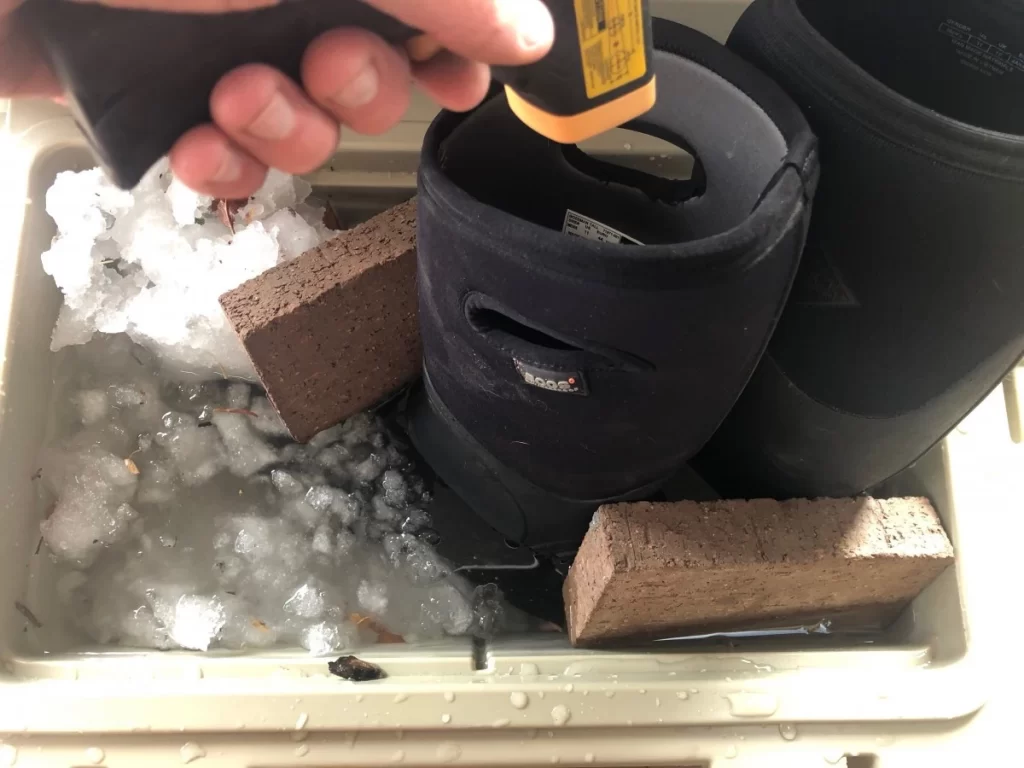 Weather Protection
There's no doubt that these boots are totally waterproof up to 11.5 inches, where the handle holes are cut out of the shaft. The bottom five inches of the boot are coated in a seamless rubber seal, so there is no potential spot for water to leak in. Above the rubber coating, the neoprene sleeve shaft is also waterproof. Without a doubt, these are some of the most reliably waterproof boots you can buy. That said, despite being the "tall" version, they are still not as tall as other contenders in our review.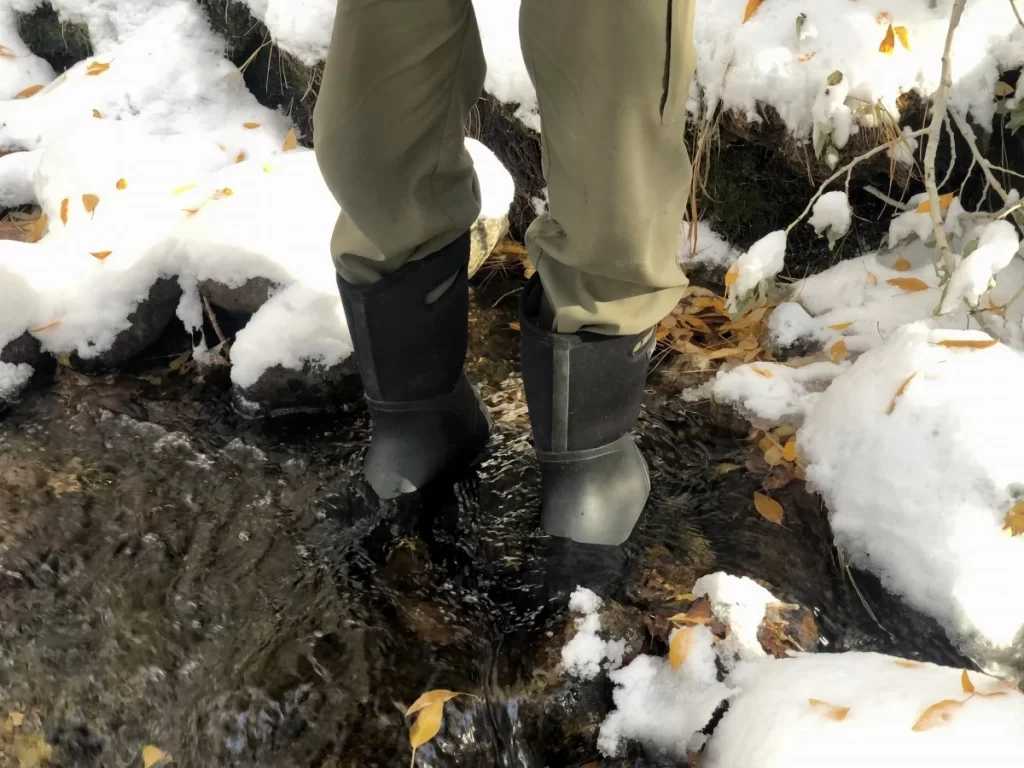 Compared to other winter boots of the same size, the Bozeman Tall fit is large and loose. The toe box is wider than other slip-on work boots, which is nice if you have wide feet, but those with average feet will likely find them to be too roomy. Our feet sloshed around inside from the heel to the toe. On top of that, these boots have two footbed inserts to make them even roomier, which we found excessive. We had to wear thick socks to take up the space, which, to be fair, is recommended anyway to add warmth. Bottom line, we would suggest sizing down to achieve a comfortable fit.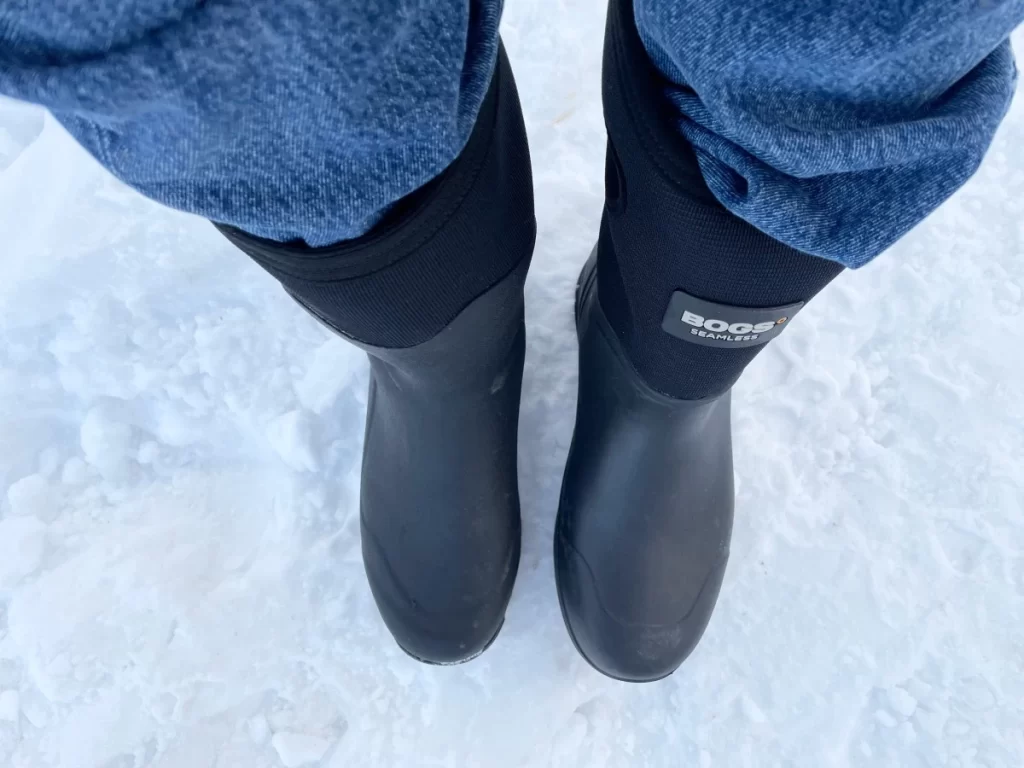 Traction
These boots have enough traction to be useful on slippery winter surfaces like snowy driveways and parking lots. The overall tread has lots of room for snow and rock to fit into the contours of the lugs, but the lugs themselves are boxy and rounded off; we'd prefer sharper edges that bite into snow better. The rubber is sticky on dry surfaces, and we never had a problem when the ground wasn't snowy. To be clear, the traction on these boots is adequate but overshadowed by other models on the market with better tread designs.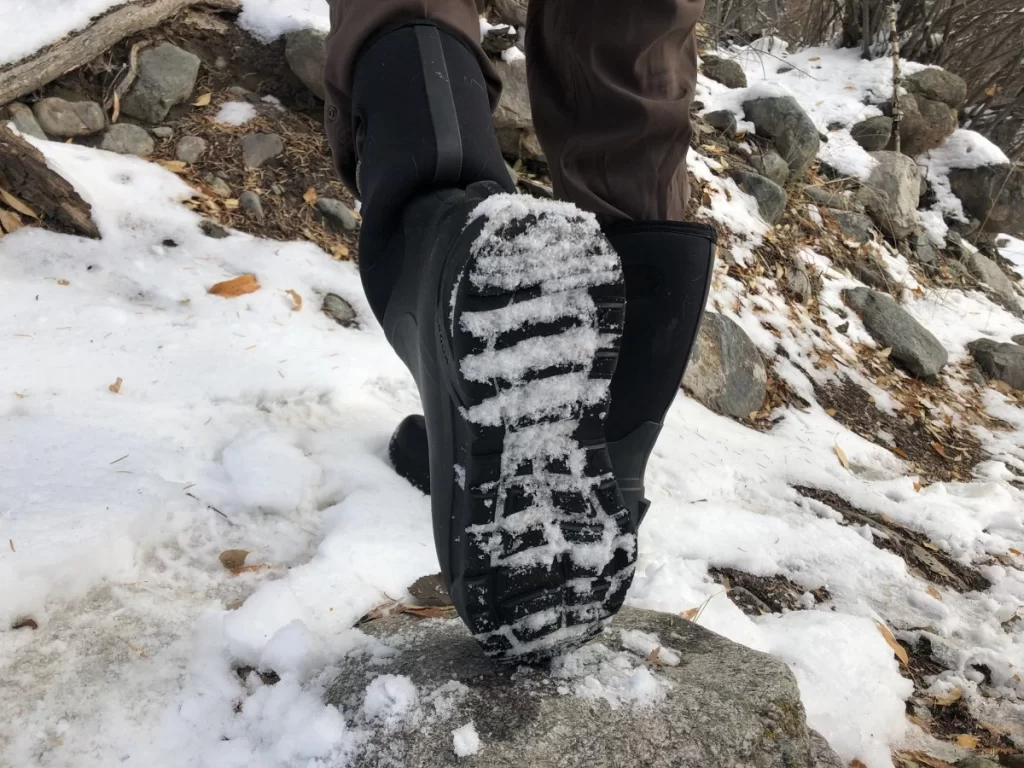 Durability
These boots are built to last with a thick rubber shell and no seams exposed to the exterior. The sole rubber is hard and resistant to wearing down, and the rubber shell fends off sharp objects that could puncture less protective boots. Neoprene resists packing out and wearing down over time. The removable footbeds are a little flimsy, and those will likely wear out over the typical lifespan of the boot, but that's about the only weakness we could find.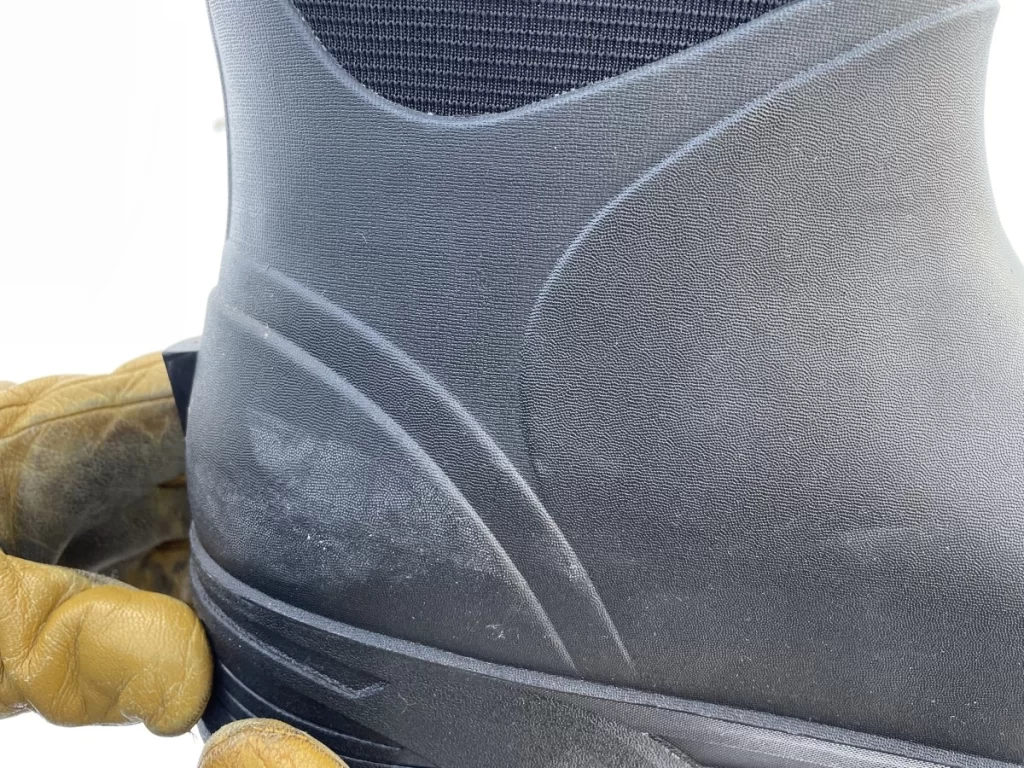 Should You Buy the Bogs Bozeman Tall?
The bogs bozeman tall is a truly weather-resistant and durable boot that is easy footwear to slip on and off. It's a good choice for those who want something for quick errands and chores in winter weather, and it's less expensive than similar products. However, it isn't very warm, and the fit is hard to get right. There are better options out there, but if you want a slip-on boot for as little money as possible, these do the trick. While they are nowhere near the cheapest boots in this review, the bozeman is quite competitively priced and even offers a bit of saving compared to some comparable models. Considering their high scores in our overall ratings and the solid price point, we think they present a great value for the right person.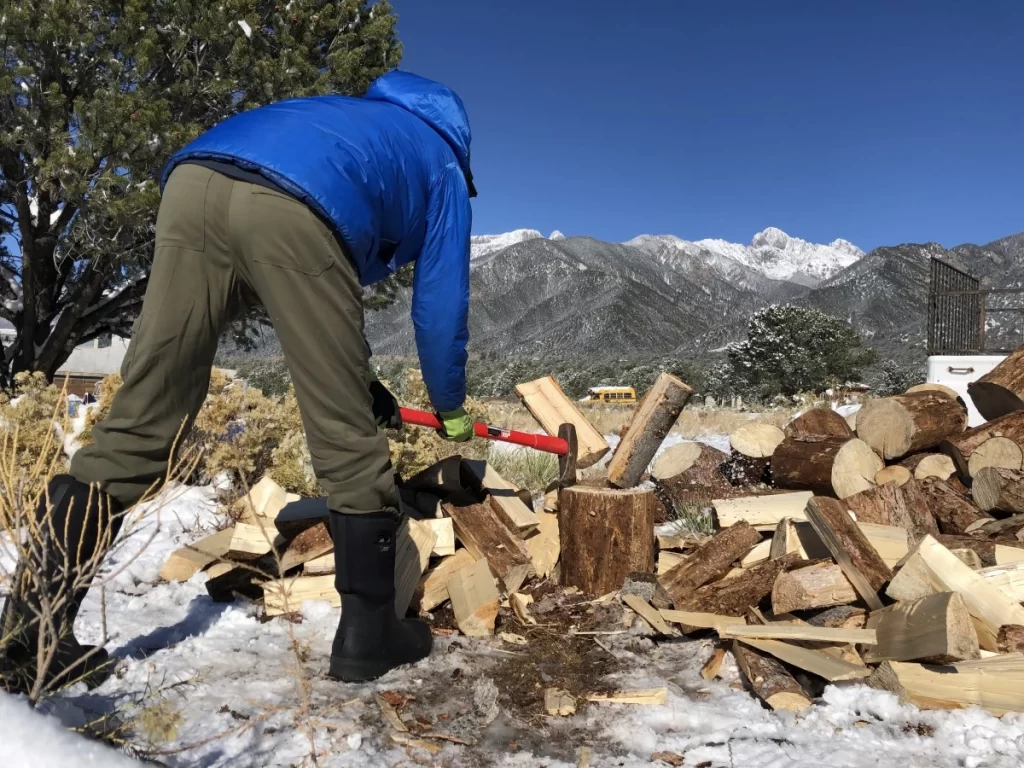 What Other Winter Boots Should You Consider?
If your needs include primarily outdoor chores, the muck boot arctic ice mid offers more for your money, though it will cost more than the boggs if not on sale. However, they are higher and more comfortable. However, if you need to be outside for a long time or your temperatures will be lower than low, the bulky but warm baffin impact is the better choice for keeping cozy. Alternatively, if you want a one-and-done option that provides the features for warmth, comfort, and precision foot placement, then the the north face chilkat 400 ii is the better option for you. It can get shoveling done as well as hiking and snowshoeing.