About For Eyes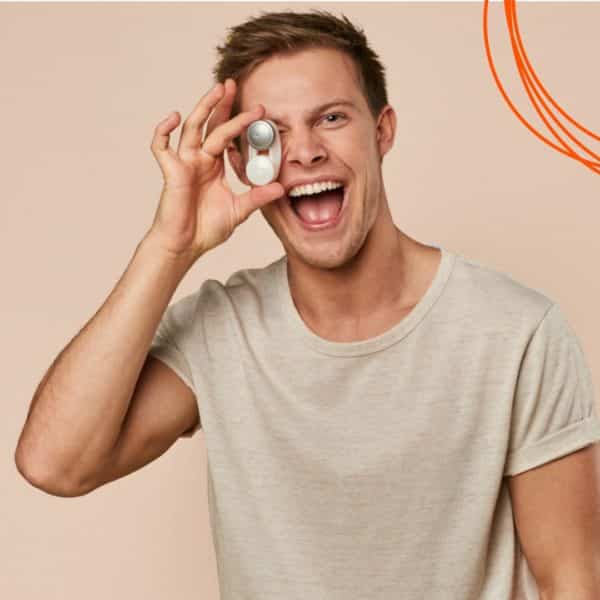 For Eyes is an online optical retailer that houses a range of top designer brands. Offering a virtual try-on, exam bookings, and free shipping, the insurance compatible service takes the pain out of the notoriously lengthy process.
Through this online service, you'll find name brands like Gucci, Kate Spade, Michael Kors, and Ray-Ban. And, its 27k followers across Facebook and Instagram get sneak peeks at the company's newest designs.
Before you make your final decision about the brand, we urge you to take a glance at this For Eyes optical review. We'll provide an overview of the company, products, helpful customer testimonials, important FAQs, and more so that you can buy with confidence.
Overview of For Eyes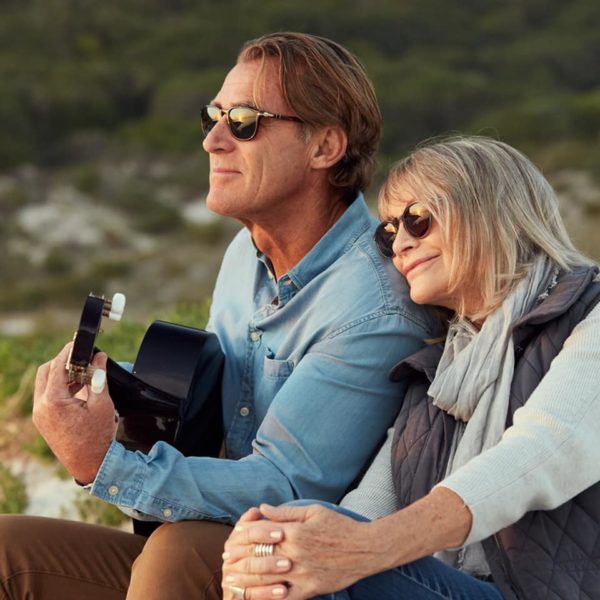 Buying glasses online is a genius idea… for people who already have a prescription. Those that don't are on their own in terms of booking an eye exam, coming back to the site, and waiting while their prescription is verified.
Robert Messa launched For Eyes in 1972 as an optical store, and in 2015 it became part of GrandVision, linking the brand to opticians around the USA. You can book an eye appointment directly from the brand's website, making the process that much easier.
Customers can upload a prescription with ease and without the need for verification. Plus, there is the option to add on services like a 1-year warranty or discounted lens upgrade.
Creating a "friendly, open environment with fair pricing and high-quality standards," For Eyes has over 100 locations across North America, where you'll receive free adjustments and cleaning for life.
Though it stocks designer brands, For Eyes wants to give its customers the lowest prices possible, which is why you'll see traditionally expensive names with a more affordable price tag in its stores.
With its headquarters located in Miramar, Florida, the company guarantees top-notch service in all of its store locations. Before we jump right into some of the brand's best-selling glasses, this For Eyes optical review will give you a quick overview of the pros and cons.
Pros
100s of frames from 60 different brands for men, women, & kids
Low prices for designer brands
Prescriptions do not need to be verified by your optometrist
Booking tool on the website for eye appointments
Virtual try-on tool
Tons of For Eyes Optical coupon codes and discounts
Free shipping & returns
30-Day Satisfaction Guarantee
Cons
Only ships within the USA
Customers have reported poor customer service
For Eyes stocks over 60 brands, including top designers like Ray-Ban, Gucci, and Kate Spade. Offering prescription frames, sunglasses, and contact lenses for men, women, and kids, this For Eyes optical review will focus on the top-selling adult prescription frames and contacts below.
For Eyes Optical Review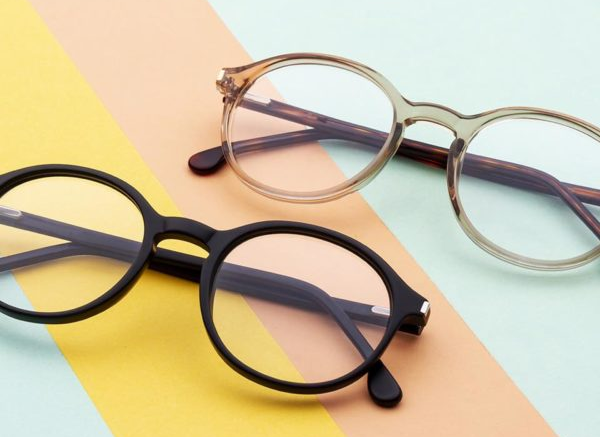 Those who wear glasses feel like they're a part of their identity. Because of this, choosing the right frames is entirely personal and it's important for a brand to have a wide selection with bold and neutral colors and trendy and classic styles.
This For Eyes optical review will feature the brand's best-selling prescription frames below that vary in shape, color, and design.
For Eyes Ray-Ban RX5154 Clubmaster Review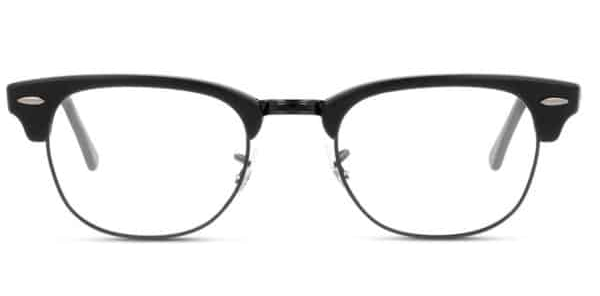 A go-to 50s style, the For Eyes Ray-Ban RX5154 Clubmaster is a classic design that has become one of the most popular throughout the last 70 years. From geeky to punky to modern, these thick, black, upper-rimmed glasses suit a variety of personal styles.
With a plant-based acetate frame, these glasses come in five different colors from transparent to classic black. Sharp silver or gold accents provide a sleek contrast and eye-catching details, upping these frame's style points.
With a full rim, these frames work for stronger prescriptions that require thick lenses. Making nerdy the new cool, these men's frames start at $200.
For Eyes Ray-Ban RX5228 Review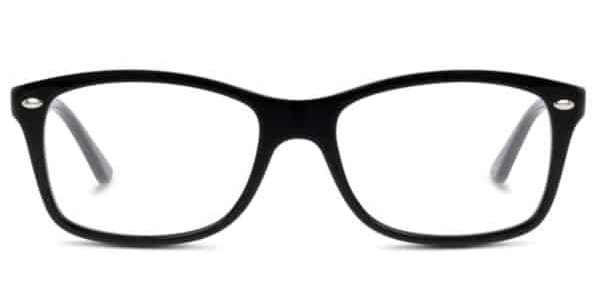 Fully rimmed in solid color, these frames blend style and function with durability. The medium-sized frame allows for wider and thicker lenses, meaning these women's For Eyes Optical Frames are suitable for most prescriptions. Rounded edges give these glasses a more traditionally feminine shape.
The Ray-Ban RX5228 frame is made from acetate, a sustainable and durable material that holds up to a good amount of wear and tear.
Available in shiny black, matte black on camo, and brown pink these frames suit multiple personalities and a range of face shapes. Use for Eyes' try-on tool to see how they look on yours. Get them starting at $170.
For Eyes Burberry BE2108 Review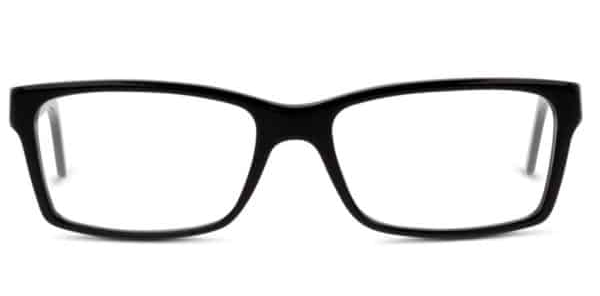 Who doesn't want a little Burberry in their life? The iconic brand embodies style and function, dating back to the 1800s, now favored and worn by the Queen of England herself.
With a rectangular frame, the Burberry BE2108 is an easy choice for those with oval, round, or heart-shaped faces. The straight edges contrast nicely on faces with curves versus those with more straight lines.
They're only offered in black, which makes these men's frames classic and versatile. Made from plant-based acetate, you can get the Burberry BE2108 frames starting at $170.
For Eyes Polo PH2083 Review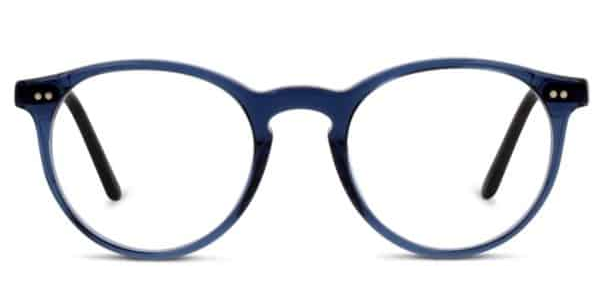 The first-ever eyeglasses were round, but when comparing styles, we've definitely come a long way. The Polo PH2083 frames are made from transparent blue acetate that has a black marbling and two small silver screws to secure each arm.
Blue and silver is an ideal pair, giving these glasses a fashionable look suited for men that don't mind a little color in their wardrobe. These frames are quite small, the lens width measuring just 48 mm, meaning they work best on those with oval faces.
These hip acetate frames start at $140.
For Eyes Biomedics 55 Premier 6 Pack Review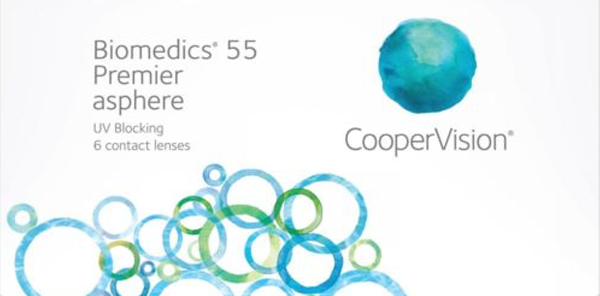 Contacts are so convenient, but they can also be a real pain. Drying out and collecting dirt, they can possibly do more harm to your eyes than good.
The Biomedics 55 Premier 6 Pack contains 2-week disposable lenses that block UV rays. This certainly comes in handy for your eye health and is one of the best things about wearing contacts—built-in protection.
They're made from 55% water, meaning your eyes will thank you for the hydration. With 6 lenses per pack, one box per eye will last you three months. One box of these CooperVision soft lenses is $25.
Which Progressive Lenses Does For Eyes Use?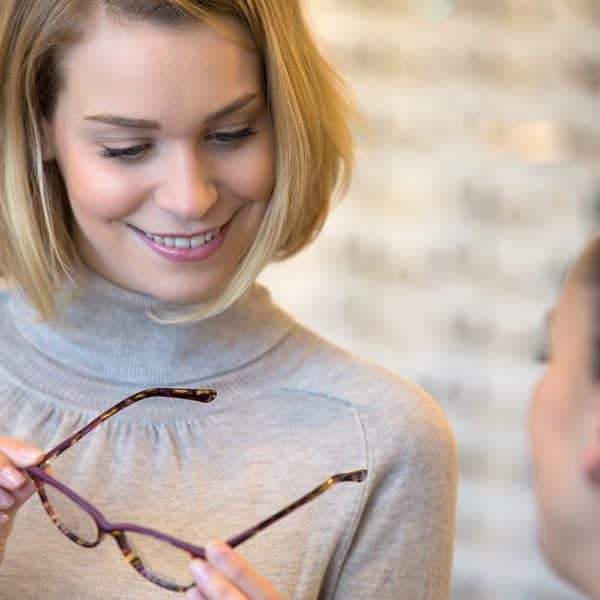 For Eyes offers four different types of progressive lenses that range in price and function. We'll list them below, accompanied by their prices, to give you a better idea of what your overall cost will be when buying from the brand.
Basic: your average lens that is recommended for low prescriptions without coating. The price is included with frames.
Plastic: has an anti-reflective coating that gets rid of glare and protects against UV rays. Available for $60.
Polycarbonate: a bestseller, these lenses are very durable with an anti-reflective coating. This option is $120.
High Index: lightweight and thin, a great choice for strong prescriptions. It costs $220.
Who Is For Eyes For?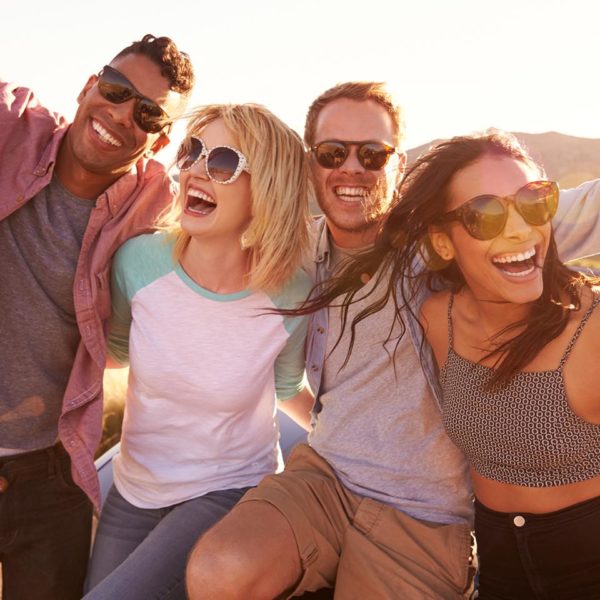 For Eyes has a wide selection of frames, but generally, it stocks designers with higher price tags than your Walmart specials. Not to knock Walmart, it certainly has a purpose and a great frame selection, but you'll find classier, and usually more durable, options at For Eyes.
Though the brand offers designers, it has some really great deals on them, rivaling those from cheaper shops.
The modern selection lends itself to the modern generation, meaning those 20-40 years old may enjoy the brand's men's and women's collections more than seniors would. For Eyes also has a kid's section with 28 different styles.
Comparison: For Eyes vs. Glasses USA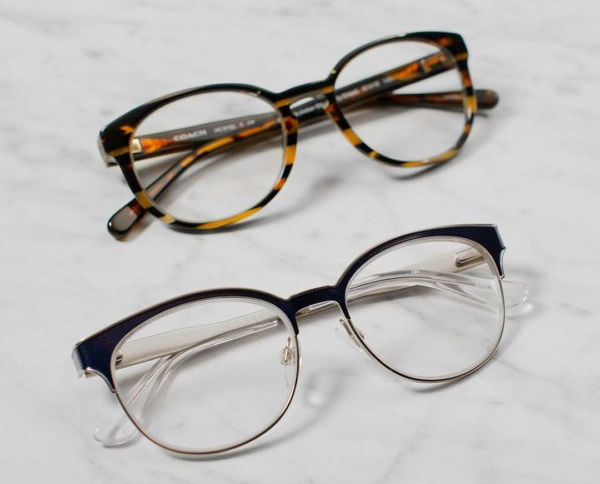 We know there's a ton of brands to choose from when it comes to buying glasses online. We decided to do a quick comparison between For Eyes and another well-known brand, Glasses USA, to help you see what makes each brand unique and hopefully help in your final decision.
Instantly, we were able to see that the selection both brands offer is quite similar. They each carry a range of designer frames, but Glasses USA offers its own brand as well for a less expensive option.
Glasses USA offers 60% off frames and free Rx lenses. With over 7k frames available, it stocks men, women, and kid's glasses, sunglasses, multifocals, and contact lenses. So, it certainly has a broader selection than For Eyes.
Both brands have virtual try-on services, are insurance compatible, and have a satisfaction guarantee, but Glasses USA boasts a free 365-day warranty, where For Eyes comes with an additional fee.
But, this company gives you the option of booking or doing a For Eyes walk in eye exam with one of its partner opticians. Glasses USA does not provide this service, customers will need to upload their prescription and have it verified.
With similar prices, styles, and offers, For Eyes has certain services that Glasses USA does not and vice versa. So, when making your decision, you'll have to decide which options are more important to you. You can learn more about this brand in our full Glasses USA Review.
For Eyes Reviews: What Do Customers Think?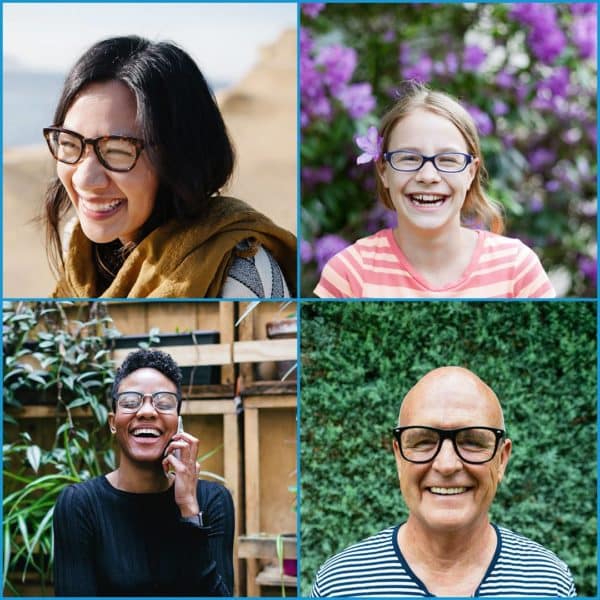 To help give you a better understanding of the brand, this For Eyes optical review combed the web to find helpful customer testimonials that shed some light on what the service is really like. Ahead, you'll find comments and ratings from the BBB, Yelp, and SiteJabber. But, as you read this section, keep in mind that reviews were incredibly limited.
We headed to the BBB to see how responsive the brand is to its customer complaints. Shocked to see the F rating, we discovered that it was due to a total of 14 complaints over three years. Six of which were not answered and one of which was not resolved. It appears it doesn't take much to get an F on this site.
The 2.25/5 star rating isn't great either, but ratings on the BBB are generally low as it's a place that shoppers come to get their issues resolved. You won't find many positive reviews here, but let's see if we can find one.
From the four comments, the one 5-star review reads, "Got my new glasses in a week, the staff is great and the doctor really knows hers business. Highly recommended." That's certainly good to hear. We always hope doctors know their stuff, but it's not uncommon that their people skills may be lacking.
The other three were all 1-star reviews that speak of "poor customer service" and issues with prescriptions. This For Eyes optical review must note that due to the insignificant amount of customer reviews, we can't take this to be a true reflection of the brand. They did happen, but the upside is that there aren't more of them.
For Eyes' Yelp page shows a 3/5 star rating with only 25 reviews. The company has shops across the US, but this particular page belongs to its shop in Burlington, MA.
Because the brand has stated that its service is upheld in all of its stores, you could say that looking at an individual shop is as good as looking at them all. But, we know this may not be true, as every now and then an employee with a bad attitude sneaks in.
Positive reviews speak of attentive staff and great deals. One For Eyes optical review said that the assistant "took the time to investigate and get me exactly what I wanted," and that the doctor didn't try and upsell them anything. Sounds like professional and solid service.
Unhappy customers mostly mention poor customer service, with more than one speaking of a certain staff member that seemed "bored and uninterested in working" with them. It's unfortunate that some employees can ruin the reputation of a business, but hopefully, that situation has since been rectified.
There aren't a ton of For Eyes reviews kicking around the internet, so we've included one below that's a lone ranger on SiteJabber, which shows a 5/5 rating from one customer.
The For Eyes optical review revealed that "everyone is very polite and friendly" at the location (not specified) the buyer visited. The review comes after a frustrating process in which the customer's glasses kept breaking while the lenses were installed. After three broken pairs, she ended up receiving a free one.
From what we can tell, the service you receive depends on which location you visit. Though For Eyes service supposed to controlled across their shops. We know this tough to manage, especially as they have over 100 locations. The glasses quality reported as decent and buyers always appreciate the brand's sales.
Is For Eyes Worth It?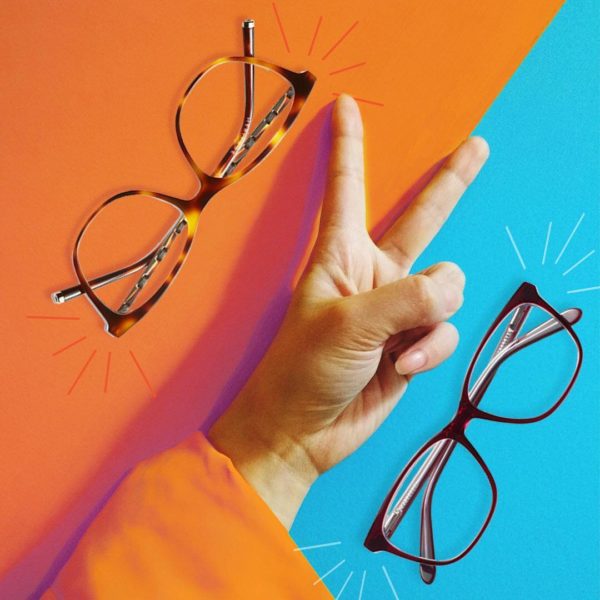 For Eyes is one of the few eye companies that lets customers upload a prescription without verifying it with a doctor first. This could certainly come in handy for folks who have an old prescription and wish to use. It without heading to an eye doctor for a new appointment because. Some will not issue prescriptions unless you are up to date on your yearly appointments.
For Eyes is also helpful when it comes to booking an eye appointment and trying on glasses. It has locations across the US, but shoppers can do a virtual try-on instead if they'd prefer to do everything online.
Though this For Eyes optical review found some unsavory comments online. There weren't enough to suggest that this is an accurate depiction of the brand. Even the BBB score was based on so few comments. We hope that more shoppers share their experiences with the brand so that we can learn more.
Stocking designer brands but offering low prices, the 30-Day Satisfaction Guarantee, and the option for a 1-year warranty. It's clear that For Eyes really does care about its customers, all reasons why we think their glasses are worth the buy.
For Eyes Promotions & Discounts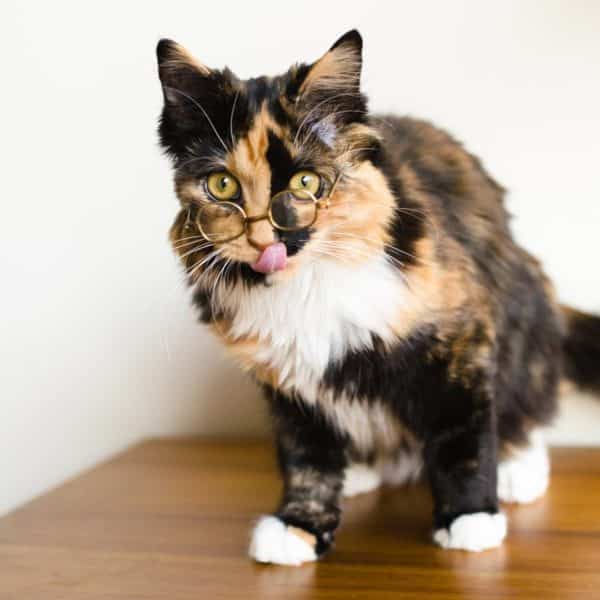 Throughout this For Eyes optical review, we scoped out the brand's website for deals. We'll show you what we found below:
Two pairs starting at $60
Get 30% off complete pairs
Unofficial frames start at $70
25% off eyeglasses and sunglasses when you buy a 6-month supply of contacts
Kids polycarbonate glasses start at $20
Free shipping & returns
Where to Buy For Eyes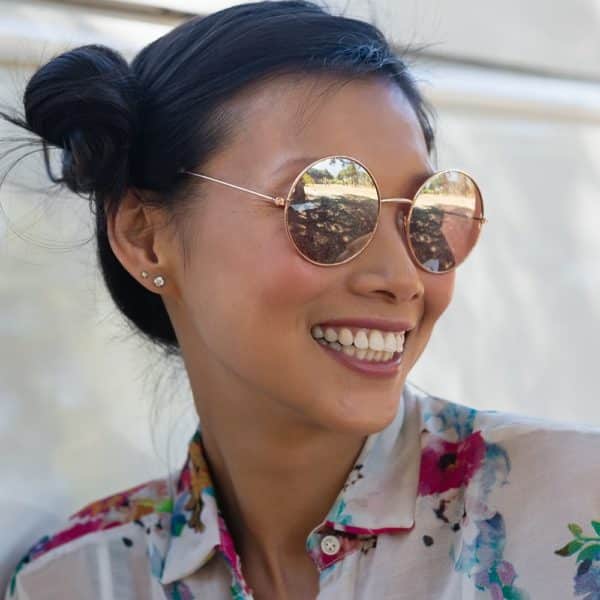 You can shop directly at ForEyes.com or at one of its 100 shops across the US. To find a store nearest you, use the Store Locator tool.
FAQ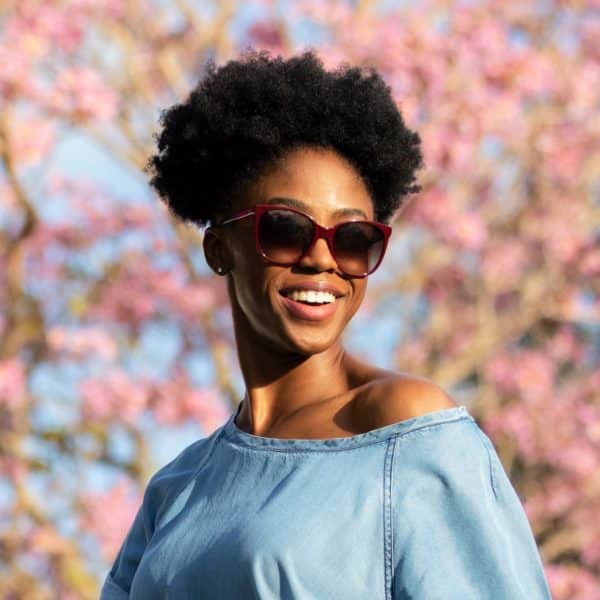 Who Owns For Eyes Optical?
GrandVision acquired For Eyes in 2015, but it was originally founded by Robert Messa.
Where is For Eyes Made?
The brand offers a selection of For Eyes optical frames from different designer brands and each one has its own manufacturing facility. With over 60 brands, that list could get a little long. If you're interested in a particular designer, you might want to check out. Its own webpage if manufacturing locations are particularly important to your decision.
What is For Eyes' Shipping Policy?
For Eyes only ships within the USA. From when you place your order online, it will take about 5-7 business days to ship out. Shipping takes about 2-4 business days with USPS and is completely free.
You'll get a confirmation email once your order ships that contains a tracking link you can use to follow your packages' progress.
What is For Eyes' Return Policy?
All For Eyes online orders come with a 30-Day Satisfaction Guarantee that promises. If you're not happy with your order you can return it for a full refund. To start a return, email the brand with your name and order number.