Have you heard about AppSumo? If you haven't keep reading and if you have you might pick up a few tips to help you get the most out of it. If you love a bargain, read on!
What is AppSumo?
AppSumo is a marketplace that offers lifetime deals for various software. This is how it works:
AppSumo releases 3 new software deals each week. Each deal is a lifetime deal where each software is available for a fraction of the usual annual cost. Usually 50 to 95% off of regular pricing.
Each AppSumo deal has a limited number available and is on sale for usually a two week period.
They use and test every single tool before selling them.
100% money-back guarantee within 60 days.
AppSumo was established by Noah Kagan in 2011 and has performed well for many businesses. NinjaOutreach signed up 2,000 new users and PixelMe made $176,826 through AppSumo deals.

Which tools do they offer deals for?
Here are some past AppSumo deals;
ClickMinded SEO training course: $149 (regular fee is $479)
Serpstat SEO platform: $39 for lifetime signup (normally at least $300 per year)
Webinar Ninja: $49 for lifetime signup (normally starts at $45/mth)
Landingi landing page designer: $49 for lifetime signup (regular pricing is $29/mth)
Deposit Photos: $49 for 100 premium images (usually $1 an image)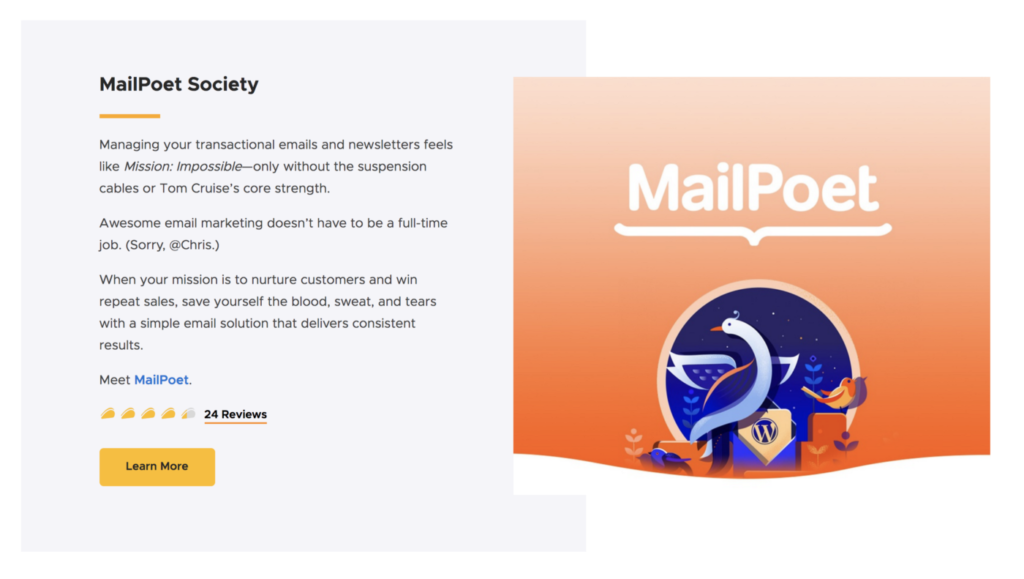 AppSumo Review: Tips to make the best of AppSumo
Everyone loves a bargain! So much that we can buy things we don't need. Not everything sold on AppSumo will be useful for your business.
It's really important to consider each 'deal' individually and how it relates to your business BEFORE you buy. Don't get carried away by the thought of a good deal.
Check out other AppSumo reviews
The minute a new AppSumo deal goes live, the clock is ticking. If you've done the research, acted on the tips I outline in this posts and you're still sure you want to purchase the deal then go for it. Don't risk it selling out, while you're thinking about it. You might miss out.
Don't just rely on the AppSumo reviews for the product. These are useful to read, but also look at independent reviews to make sure you've got an accurate picture of the software.
Audit your existing software tools
Most AppSumo deals focus on software that the average small business owner will need at some point.
Before you buy, think honestly about whether you need this new tool. I know it's shiny, but do you actually need it. Will you use it? Do you already have a similar tool?
AppSumo offers a 60-day refund policy. This means you can thoroughly test the software and if it's not for you (within 60 days) you can get a full refund.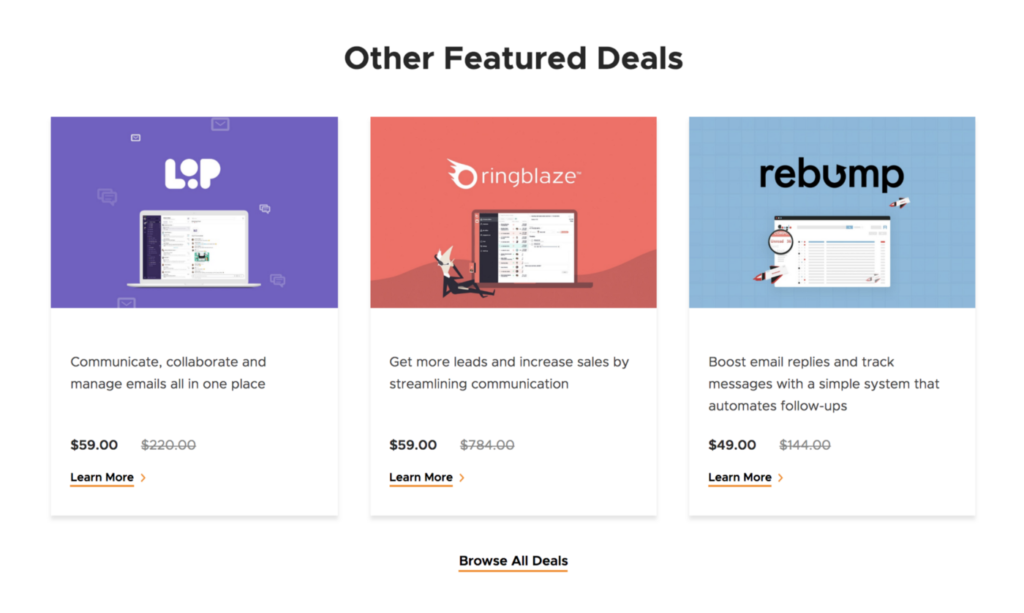 Will it integrate with your other tools
So you think you have a need for this tool, you've checked out reviews, but will it integrate with your existing tools. It could be really annoying it is doesn't. In a lot of cases, a tool might not have a direct integration, but it integrates via Zapier. So check this out too if you need to.
Be really honest
The software might well be a bargain. However, it's not free, you're still spending money to acquire it. You'll also have to spend time learning how to use it.
Think about whether the tool will help you generate more revenue or perhaps it will free up some of your time. Will it make you more efficient or increase your capacity in some way?
AppSumo Review: In a nutshell

AppSumo is a treasure trove of awesome deals, that will get any right-minded entrepreneurs reaching for their credit cards. If you stick to these tips, you should never have buyers regret.
The best lifetime deals I've bought:
I've bought so many AppSumo deals, but these are some of my favourite:
Missinglettr: A tool for automating social media promotions for new blog posts. Check out my Missinglettr review.
HeySummit: Online summit software. Check out my HeySummit review.
KingSumo: Viral giveaway plugin.
Social Bee: Social media scheduler.
Mobile Monkey: Chatbot
Lumen 5: Makes videos automatically from blog posts for social media.
TubeBuddy: YouTube analytics.
What tips would you add to this AppSumo review? Have you ever bought a lifetime deal before?