Want to be able to get ahold of your child, but don't want them having access to a smart phone 24/7? Enter: Gabb Wireless. The best cell phone for kids! This Gabb Wireless review will tell you all you need to know. And includes a promo code!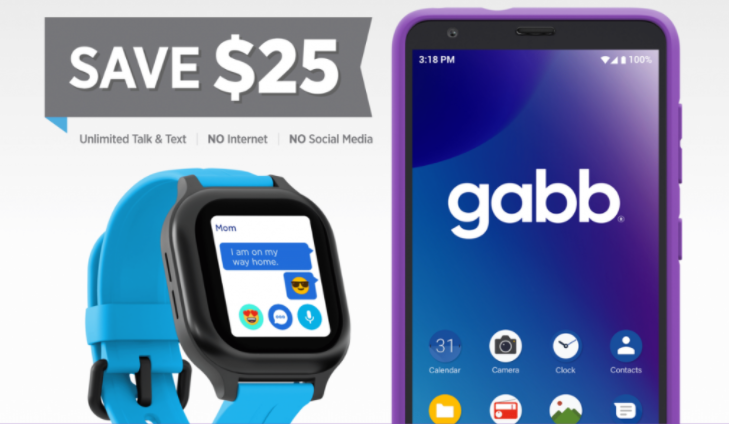 Gabb Wireless Review – What is it?
Gabb Wireless offers the perfect kid friendly phone. It's the only phone we will allow our kids to have in our home. And it has been the BEST first phone for us. Gabb's best selling device is called the Z2. This phone has no:
Social media
Games
Internet
App store
Why do kids need that stuff? Answer – THEY DON'T! This phone is the best option I've found for a safe phone.
Gabb phones are great because the phone looks like a smartphone, but it's not. This way kids don't need to worry about not fitting in with their peers.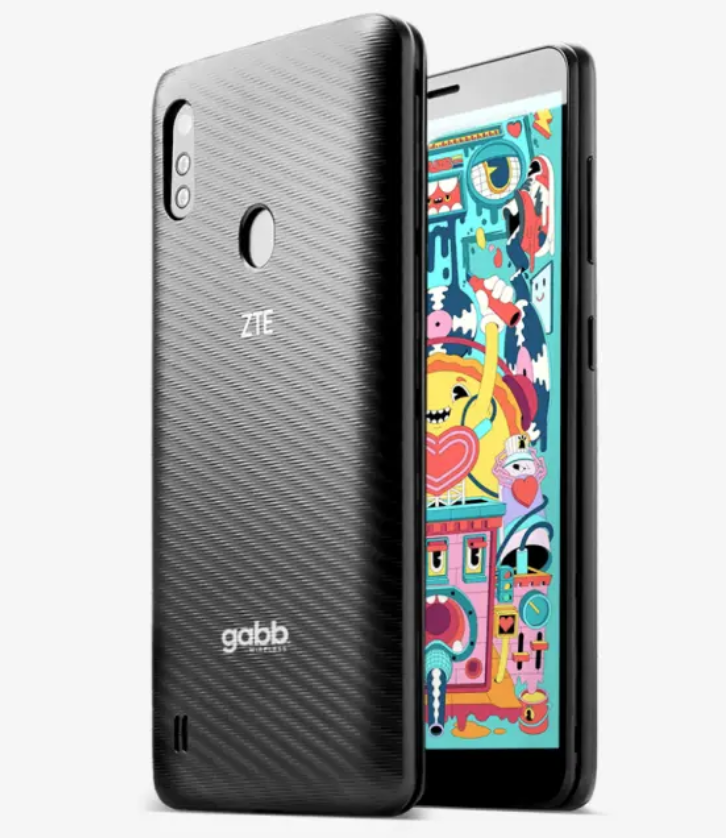 Gabb Wireless Review – What's included?
The Z2 comes with 14 built in apps. These include:
Music
Phone
Text messages
Contacts
Camera
Video
Gallery
Calendar
Calculator
Clock
Voice recorder
FM radio
And file manager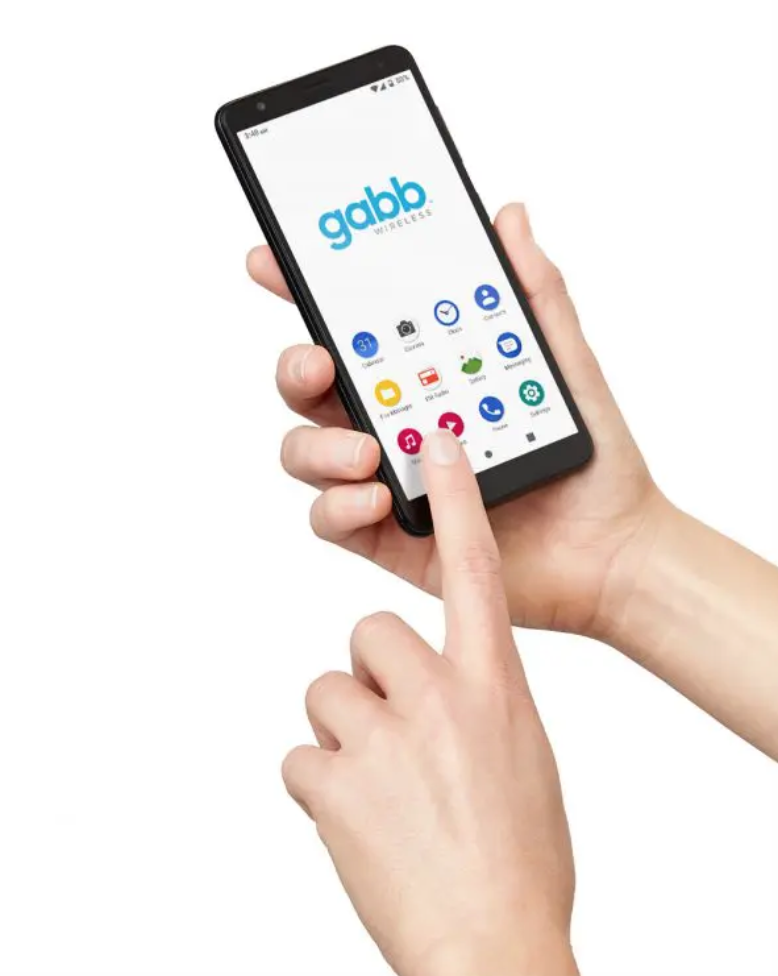 Extras include:
GPS tracking
Full coverage throughout the United States
Great customer service
Group texting (for an extra $5/month)
Free shipping
The cost of Gabb varies depending on which plan you choose. Here's a simple breakdown of the two plans offered by Gabb.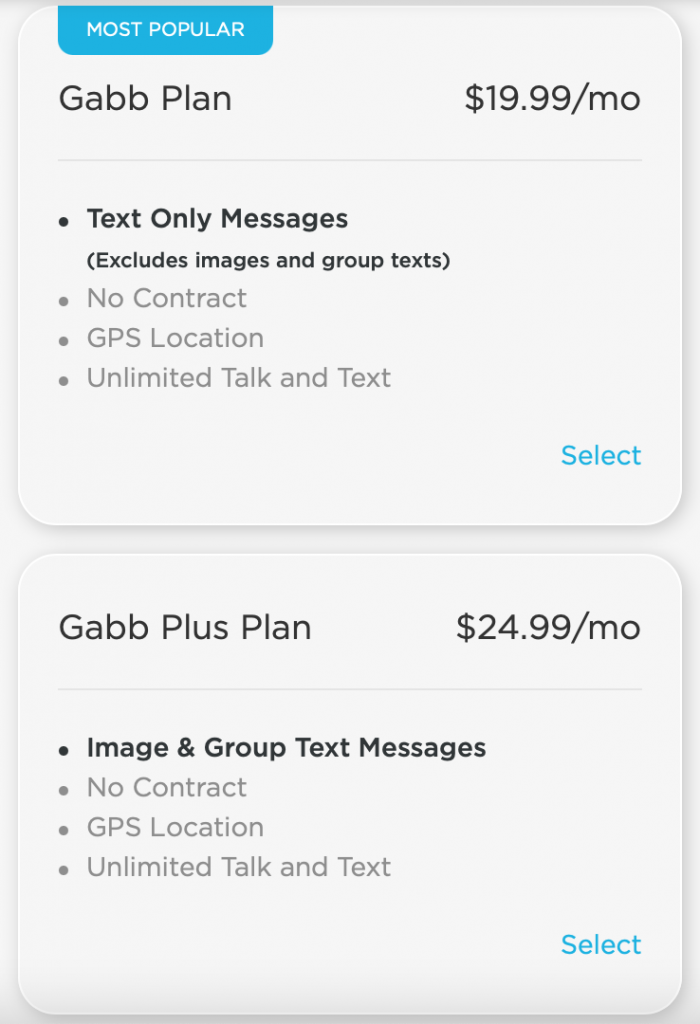 We pay for the basic Gabb plan because I see no need for group and picture messages.
We've absolutely loved our Gabb phone. It has been a game changer for me to get ahold of my 12 year old son, but also not have it be a constant distraction to him. Often times I'm reminding him to take his phone with him when he leaves.
He's just not attached to it – which is EXACTLY what I want. There's no need for parental controls because the only thing it's used for is communication. Just texting and calling. You will love this phone!
Gabb Wireless Review – What's Wrong With Smart Phones?
Here's just a few statistics to consider before buying your child a smart phone:
1) Kids ages 5-12 spend twice as long playing on screens than playing outside
2) Smart phone usage in teens and young children have been linked to depression, anxiety, trouble sleeping, pornography addiction, cyber bullying, and even suicide.
3) Online predators are rampant, and most children don't know how to spot the warning signs.
4) Cell phones, gaming, and the internet are addicting and distracting.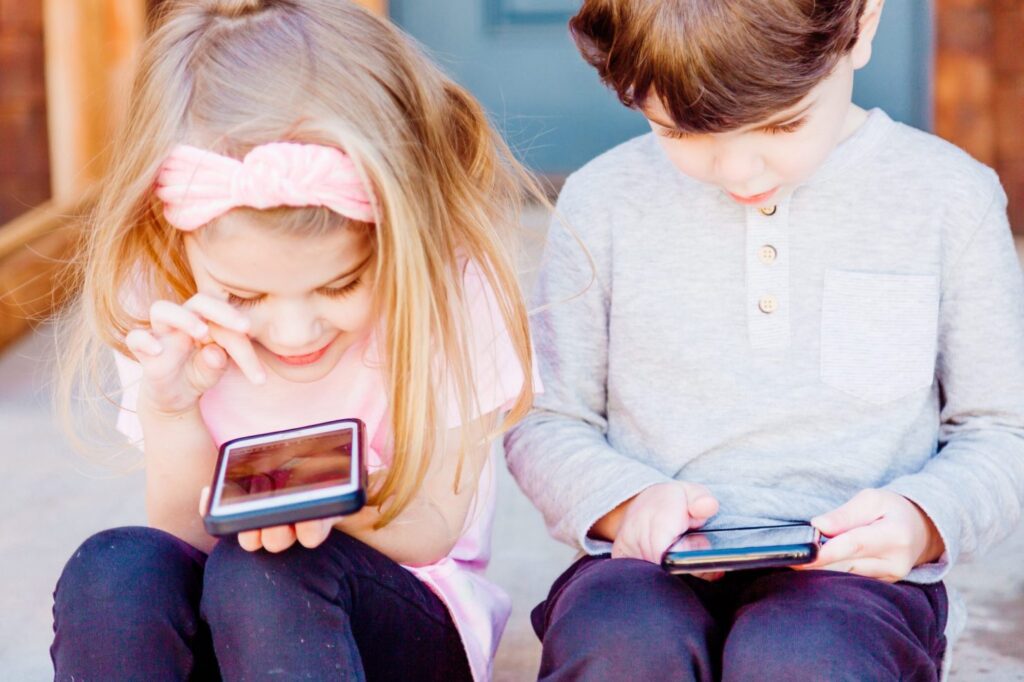 Gabb Wireless Review – What I Love
To recap, I love the Gabb Wireless phone because there is zero internet access, no social media (peace out facebook twitter, and instagram), and a great way to introduce kids to technology. They can practice being responsible with a phone, but not have it be a constant source of distraction.
I love the mission of Gabb. More screen free fun, more family time, more time outdoors, more time spent cultivating talents – THIS is how I want to raise my kids. Don't you?
With the Gabb Wireless Z2, kids are happy and so are the parents! You can head to the Gabb Wireless site to read all the 5 star reviews and learn all about the Z2 and the mission behind Gabb.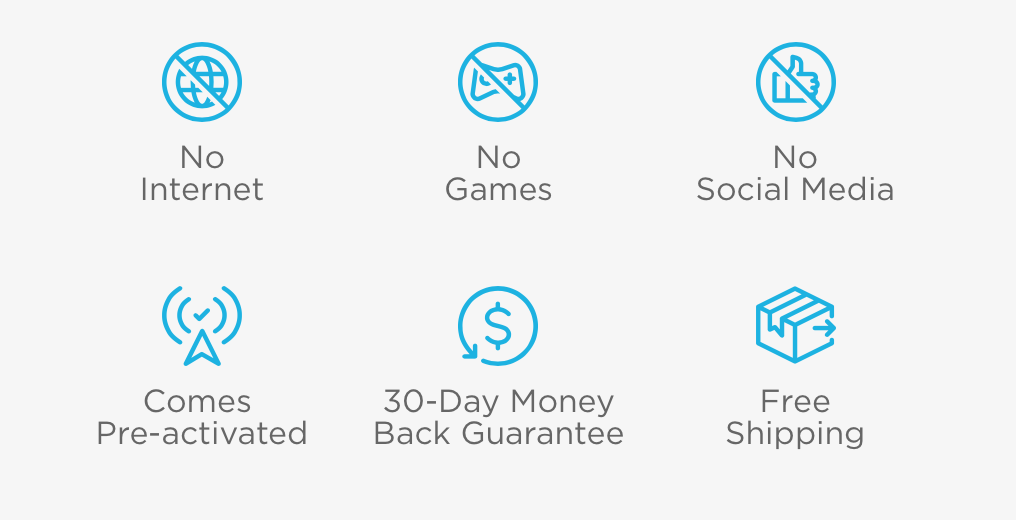 Gabb Wireless Review – The Gabb Watch!
Gabb has recently launched a new device called the Gabb Watch. And boy have people been loving it! We don't have a Gabb watch (yet) but I definitely see one in our near future. Here's some awesome features that come with the Gabb watch:
Call
Voice-messaging, pre-set texting, and emojis
GPS
10 parent approved contacts
SOS/emergency contact
Set up "safe zones" and get alerted when your child leaves that area
Lock Mode – set a specific time your child is unable to use the watch. (Call to guardian still works)
Sweat and water resistant
Gabb Go – includes step counter and easy to use task manager
As you can see – Gabb has thought of everything! So what will you choose? The Gabb Z2 phone? Or the Gabb watch? Let me know!
Gabb Wireless Review – FAQ's
Is Gabb Wireless legit?
Absolutely. We've been a customer for a while now and can attest they are the real deal. They also have great customer service!
What network does Gabb Wireless Use?
Gabb uses Verizon's network to offer talk and text and basic built in apps. You can upgrade to add group texting for $5 a month.
Does Gabb Wireless have GPS?
Yes! The Gabb Z2 has a GPS feature that can be accessed through the "MyGabb" app on a parents phone.
Does Gabb Wireless have Bluetooth?
Yes.