Do you love shopping on Etsy? Do you want to understand how to leave a review on Etsy? This blog post is for you! Reviews on e-commerce sites are essential, and they must be submitted in a positive light.
You can leave a review on the seller's page within 100 days after the anticipated delivery date. If you're looking for a step-by-step tutorial on how to leave an Etsy review, you've come to the correct spot! We'll show you:
What is Etsy?
Some reasons why you should leave a review on Etsy.
Step-by-step instruction on how to leave a review on Etsy
Also, we will look out how to edit and delete a review on Etsy.
WHAT IS ETSY?
Let's take a look at what Etsy is and what it can do for you before we get into how to leave a review on Etsy. Etsy is a worldwide eCommerce marketplace that focuses on handmade, vintage goods, and craft materials.
Etsy has been a tremendous hit since its inception in 2005, and it's still going strong. Since then, Etsy has constantly evolved and established itself as one of the best marketplaces for businesses to grow their sales channels by linking it with other E-markets or even Shopping Carts such as Shopify Etsy integration, WooCommerce Etsy integration, and more. BuiltWith ranks this Etsy as the second-best non-platform on the internet.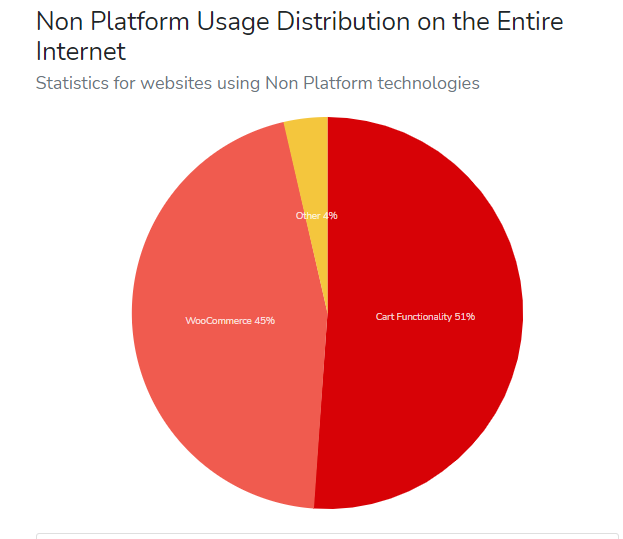 Despite the negative impact of the Covid 19, Etsy is still one of the most attractive marketplaces for both sellers and customers across the world. According to its 2019 and 2020 annual reports, Etsy has helped generate over $6 billion in economic output for U.S. sellers.
SO WHAT MAKES ETSY SO SPECIAL?
Unique Products: Etsy's target consumers are small companies and vendors who are searching for one-of-a-kind goods, which is not the case with eBay or Amazon. You can easily discover a variety of handcrafted, personalized, customized, vintage, and craft supply items from all over the world on Etsy.
Global Reach: Etsy provides a global connection that has helped many sellers and purchasers to connect. The United States, United Kingdom, Canada, Germany, Australia, and France are its primary geographic markets. Even if buyers do not speak the same language and wish to deal in various currencies, you may easily interact across borders.
Connection Between Etsy Buyers and Sellers: Etsy ensures that the described goods are brought to life by real people. Etsy allows buyers to interact directly with sellers (who created the product) to ask queries and customize or personalize items according to their preferences.
There are now about 65 million items on Etsy, and that number is growing fast. However, along with the exponential increase in the number of goods available, buyers must select among so many alternatives.
They require a sturdy fulcrum to lean on and make the purchases they need, therefore they need a solid base. Aside from Etsy SEO rankings, consumer feedback is an excellent indicator of product quality.
THE ETSY FIVE-STAR REVIEW SYSTEM
Etsy offers a five-star review grading system for assessing your purchases (one being the lowest and five being the highest). Select a star rating that is proportional to the product and experience you had, and provide details in the given text area. The more descriptive your review is, the better it will be for other Etsy customers.
Your profile information will be widely published in the vendor's reviews once your review is published.
Buyers can give a star rating for Item Quality, Delivery, and Customer Service on Etsy with the Buy on Etsy app for Android and iOS.
At the moment, the ratings for Item Quality, Shipping, and Seller Customer Service are not visible to the public and have no bearing on the overall star rating or review score of the vendor's listing.
WHY SHOULD YOU LEAVE A REVIEW ON ETSY?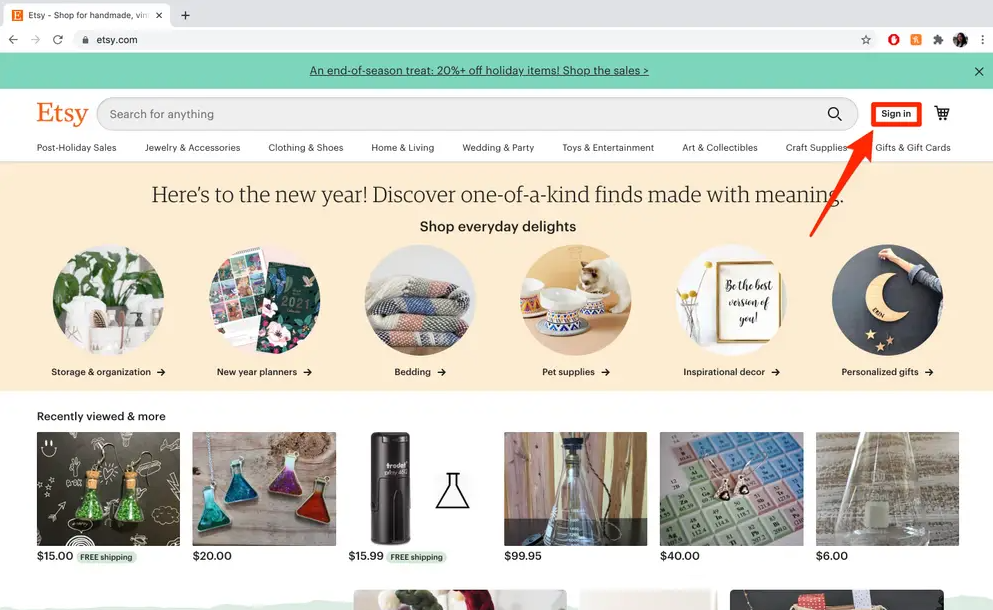 Reviews are an essential component in the purchasing process, as they assist customers in making more educated decisions. Furthermore, they aid in the development of a closer relationship between sellers and purchasers. As a result, this is undoubtedly more convenient for both sides of the transaction, as well as increasing customer service quality on both ends. There are several reasons why you should leave an Etsy review:
#1. USEFUL INFORMATION FOR OTHER CUSTOMERS
Everyone is naturally inclined to make decisions based on the opinions of others. Reviews function in a similar manner. Customers are more trusting in the goods and are thus more inclined to buy them as a result of positive evaluations.
They will be less inclined to acquire if they obtain negative feedback, such as late delivery, breaking items, and so on.
As a result, each review contributes an important component to consumers' journeys and assists other purchasers in making more informed decisions. It also provides the company with another significant source of consumer feedback.
#2. SHOW YOUR FEELING ABOUT PRODUCTS
Many consumers want to communicate their experiences with items they purchase. They would like to convey their joy and enthusiasm over receiving a nice item, as well as their dissatisfaction and annoyance when acquiring a poor one.
Etsy buyers publish reviews not only to assist other customers but also to offer a hand up to the seller in order for him or her to improve their service or product.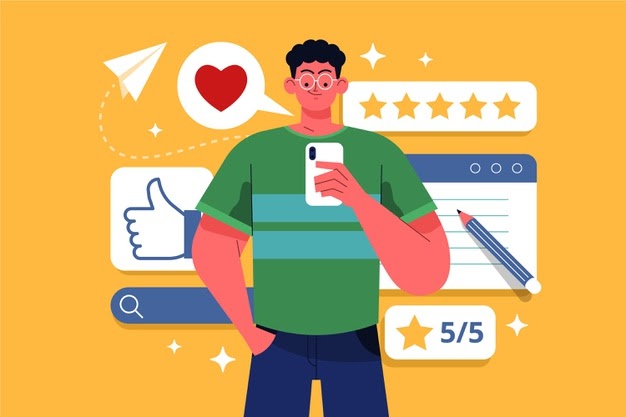 #3. CONTRIBUTE TO THE COMMUNITY
Customers in the online market have been forming a habit of leaving reviews after purchasing a product.
Reviews on the internet allow you to easily interact with other clients and store owners, develop a good online shopping experience by not leaving a negative review; ensure product quality, and so on.
It's always a good idea to leave a review on Etsy as well as any other marketplaces after making a purchase.
HOW TO LEAVE A REVIEW ON ETSY
You can leave a product review and rating on Etsy by utilizing their review system, which includes several criteria and restrictions, such as:
After you buy something from Etsy, you can only review items that appear in your account.
If you bought a product without signing in, you can claim the order to your current or new account and leave a review.
You have only 100 days after buying a product to submit a review.
The reviewed product must be bought on Etsy or Etsy app.
WRITE A REVIEW ON ETSY
Step#1: Go to Etsy and log in with your username and password.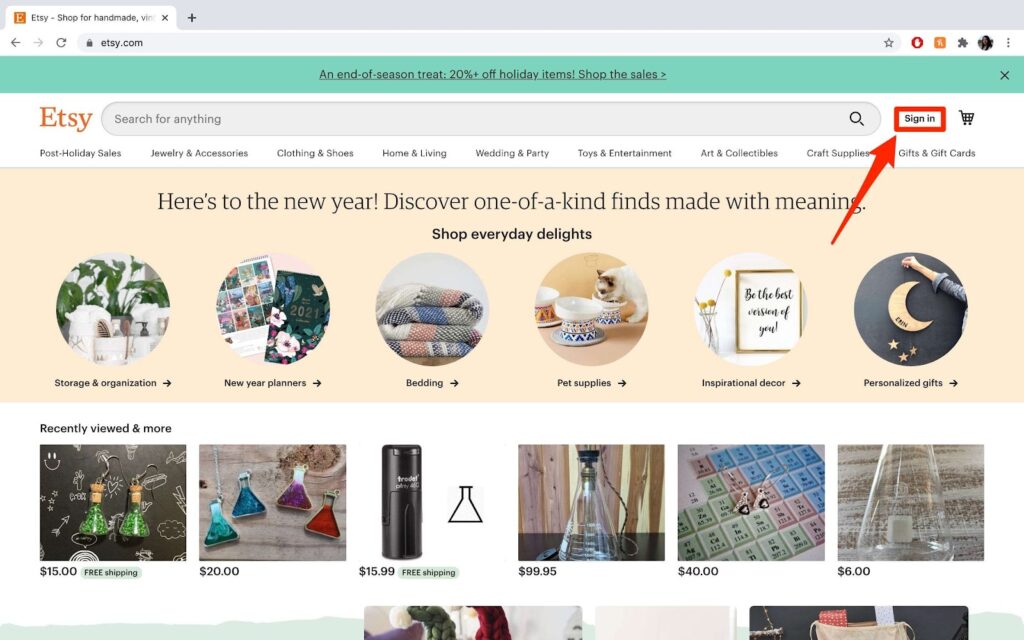 Step#2: Click your account icon in the top-right corner (the one with "You" underneath).
Step#3: Select "Purchases and Reviews" from the drop-down menu.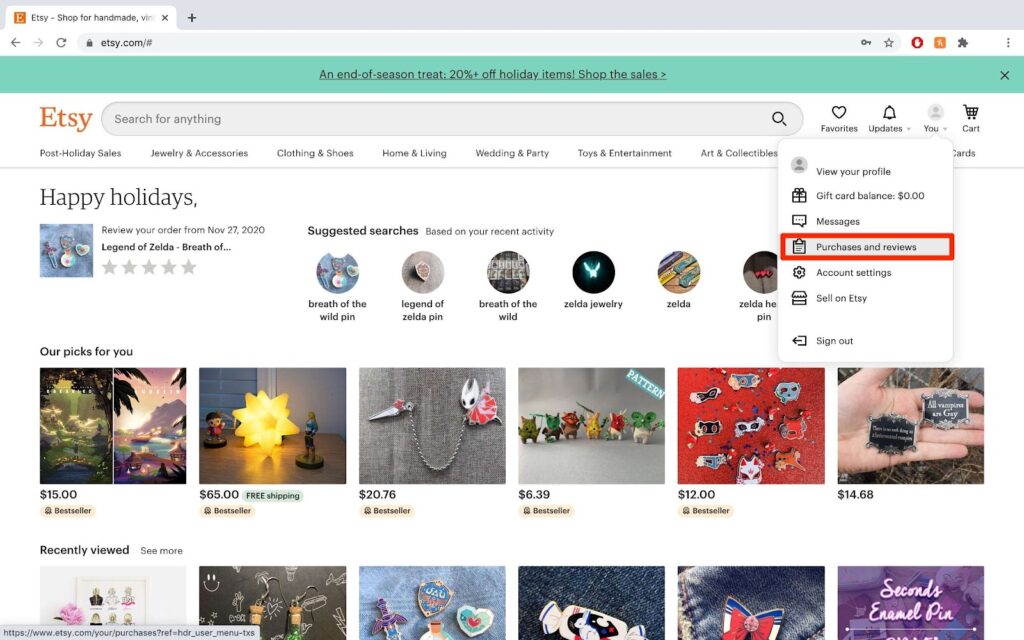 From this menu, you may also access your messages and account settings.
Step#4: To leave a review, scroll down until you come to the product you wish to compliment.
Step#5: Select a star rating (one to five stars) from the review slider next to "Review this item."
The star rating system on Etsy helps other customers quickly determine the quality of purchase when you review it.
Step#6: Leave a review on Etsy for your purchase by writing at least five words on the product and your experience with the seller. You may also add a photo (optional) to your evaluation by clicking the camera symbol.
You have the option of including a photograph of the item with your review.
Step#7: Click "Post Your Review."
WHICH ITEMS CAN BE REVIEWED IN ETSY?
If you don't see the words "Review this item" next to your purchase in Purchases and reviews, it means you can't review it at this time. The following are the requirements that determine when an order may reviewed:
You can only give feedback on orders that linked to an Etsy account. You may claim the order to your current or new Etsy account and offer a review if you purchased as a guest rather than signing in to Etsy.
The order must be within a 100-day review period that begins after the estimated delivery date. This window begins when you download your file(s) for digital items. If there is an open case, this time limit does not pause.
The item must have bought on Etsy or the Etsy app. The buyer can't leave a review on Etsy if you sell an item in person through Square, but they can do so using the Square app.
The order must not have an open case. Once the case closed, you can provide a review.
When an order or transaction canceled, Etsy considers it to void. It may take up to 48 hours for the cancellation to process, during. Which time a review can left and modified if the order still within its review eligibility period.
HOW CAN I DELETE OR EDIT MY ETSY REVIEW?
You may modify the star rating, photograph, and written comment as many times as you like during the 100-day review period.
A Review cannot updated while a case open for that purchase.
If you leave a 3-star or lower review and the seller replies, you will not be able to edit your review even if the seller removes their response. If you'd like to remove your original review, please contact Etsy.
Step 1: Log in to Etsy and go to "Your account," then select "Purchases and reviews" from the drop-down menu.
Step 2: Find the review you'd like to change and then click "Edit review."
Steps 3: Simply change the star rating and text as needed, then choose "Post your review" when you're finished.
FAQ ON HOW TO LEAVE A REVIEW ON ETSY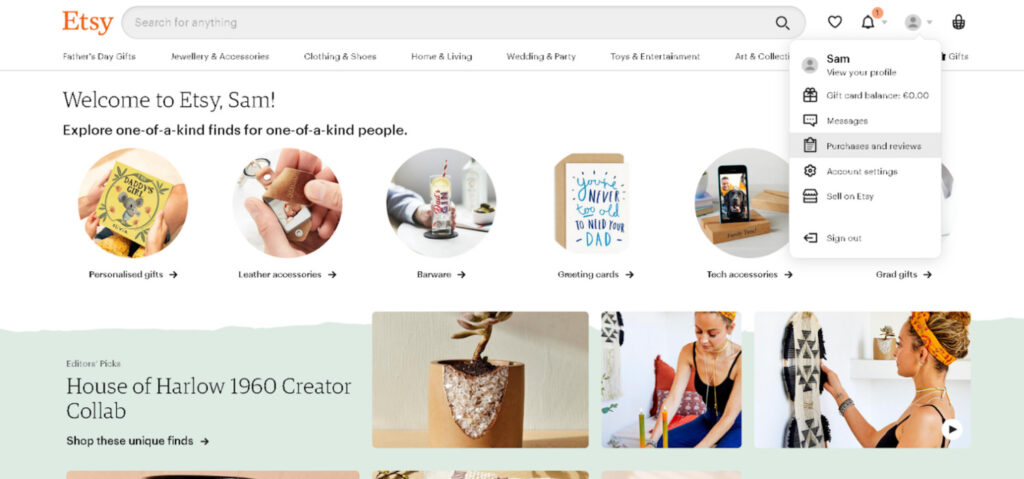 #1: I RECEIVED AN INAPPROPRIATE REVIEW RESPONSE WHAT TO DO NEXT?
You can flag the response if you believe it breaches Etsy's Terms of Use.
To flag a review response:
Go to the shop homepage of the seller you reviewed on Etsy and sign in.
Scroll down to the shop's reviews.
Locate the text of your review. To discover it, choose Newest in the Sort by dropdown.
Select Report this response from the drop-down menu under the seller's review response.
#2: HOW DO I LEAVE A REVIEW ON ETSY AS A GUEST?
As a guest, you won't be able to leave a review on Etsy. Registered accounts are required for all reviews to ensure that they can linked to a valid transaction. In order to leave a review as a guest, the buyer may establish an account and reclaim the item in order to post a review.
To claim a purchase that made through a guest account:
This can only done on Etsy on a computer or mobile device. If you're usually using the Etsy app, go offline and use your mobile browser instead.
Locate the email from transaction@Etsy that sent to you after placing your order.
Click the order number in the first line of the receipt.
Follow the prompts to create an account.
You'll receive an email inviting you to verify your account, which will connected to your new account. You'll be able to leave a review after the transaction is complete.
Follow the procedure above under the "how to leave a review on Etsy" section.
#3: WHY CAN'T I LEAVE A REVIEW ON ETSY?
It's possible that you're unable to leave a review if you're not a registered Etsy user, the review window isn't open, or there's an open transaction case. To protect the integrity of the system and ensure. Those who provide reviews are genuine buyers, Etsy restricts how many reviews may left.
The opportunity to write a review is generally open the day after the expected delivery date, depending on postal service projections. However, because packages can take longer or less time to arrive than expected. You could receive your item before the review window officially unveiled.
If you can't leave a review right now because it's not available. Go to your reviews to see if you can't find out why. Etsy will generally send an email when the item is ready for review to remind you.
If you're not a member and you made your purchase using the guest checkout, read the section below on how to get a refund. You'll able to look at the item after you're registered. Before the review period closes, you have 100 days to complete this task.
If you've started a case against the vendor for any reason. Etsy prevents reviews from posted until the matter resolved. If you've already made a review, you can't change it or submit another one until the case closed.
You'll able to leave a review after the case closed, and it's always nice if you offer a good review. If the seller or Etsy was able to assist you solve an issue during the case's duration. During the time a complaint is open, the freeze does not extend for 100 days.
#4: HOW TO LEAVE REVIEWS ON ETSY FROM A MOBILE DEVICE?
The procedure for leaving a review using the Etsy app is similar to that on a browser, but you may notice different choices. To visit your profile on the app, log in and select the "you" icon at the bottom.
On this page, you will sent to the Purchases and reviews section. You may now review your purchases after Etsy has unlocked the option.
Go to the "You" button at the bottom of the page on the Etsy app.
Click on "Purchases and Reviews."
Find the product you want to review.
There are several options when it comes to leaving feedback for an item or for other things Etsy may offer if you wish to review them as well. Keep in mind your contact with the store itself, don't evaluate the postal service; only the seller.
You may also include a photo of your item in action if you leave a 5-star review.
You should respond to a prompt for a comment with at least 5 words.
#5: WHAT TO DO BEFORE LEAVING A NEGATIVE REVIEW ON ETSY.
Contact the seller through Etsy's conversation system if you submit a negative review on Etsy. You can contact the vendor using the shop home page contact button or the Purchases and Reviews section of your buyer profile to report an issue with your purchase. They may be able to assist you with issues such as damaged goods that you have received.
Keep in mind that sellers are not liable for things like slow postal delivery times (we have no control over the mail), orders that were filled correctly but weren't what the buyer expected because they didn't read the description. Or personalized items produced based on information supplied by the consumer.
Sellers are frequently more than happy to repair any issues that arise in an order because. They believe it was due to a mistake on our part. However, if the issue due to something beyond our control. It should not taken into account while evaluating our goods and customer service.
To contact a vendor, go to the shop's home page and click the Contact option under the seller's photo. Alternatively, you may use your account to look up your purchases and reviews and use the "help with order" link below each item for which you want assistance.
When you choose the contact option, simply type a message and the seller will receive it in their messages area. You'll need to pick an issue and solution before sending a note to the vendor if you're going through purchases and evaluations.
The seller will respond to your message as soon as they get it. Please keep in mind that Etsy is a global marketplace, and sellers may not be able to react immediately to your message owing to time differences.
CONCLUSION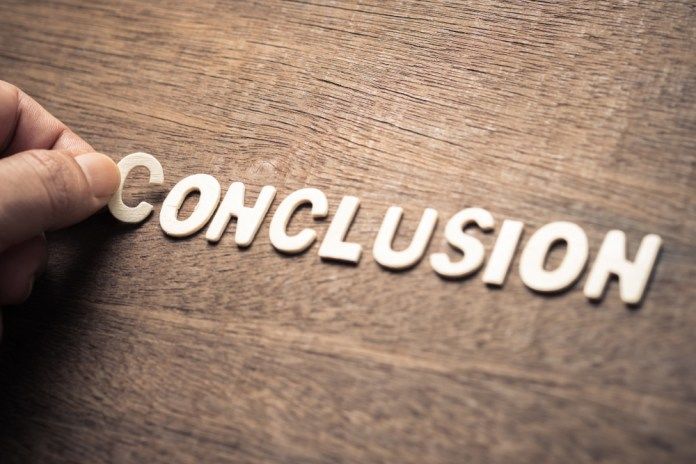 It's usually a good idea to contact the seller before leaving an Etsy review. If you have a problem with your purchase, chances are excellent that the seller will be able to assist you if it's something Etsy can control. Etsy sellers are generally solopreneurs who care about their customers, and Etsy does care about our consumers.
It may be tough for Etsy if consumers leave a negative review about things Etsy has no influence over (such as late delivery, postal workers leaving belongings in the rain, and so on). Because it ISN'T anything Etsy has control over.
If it is something Etsy is in charge of, Etsy will assist you; however, please keep in mind that shipping handled by a different service provider!
Etsy is a fantastic platform for both purchasing items and generating money online. Aside from this marketplace, businesses are also jumping on the bandwagon and diversifying. Their approach to selling by adding Amazon or eBay as additional sales channels.
After you buy something on Etsy, leave a review to encourage the use of online marketplaces and promote eCommerce activities in general.