About Juni Learning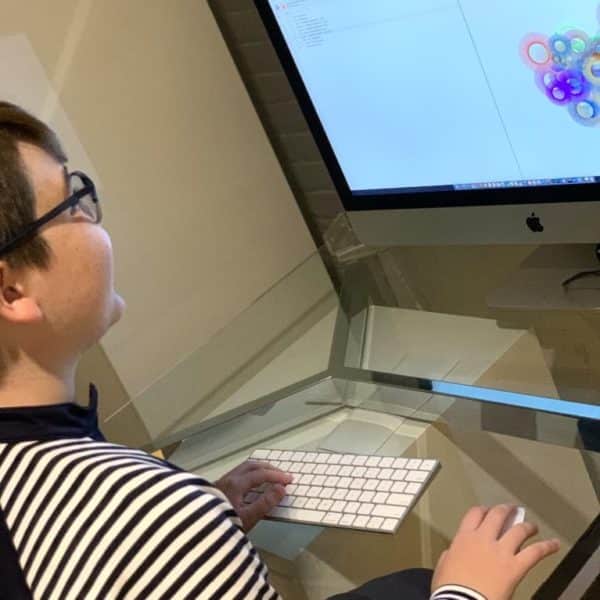 Juni Learning is a digital classroom for kids aged 7 to 18 to learn computer science, math, and English. The company offers three different memberships to students with different learning needs and schedules.
The brand's unique and supportive approach to learning has earned it 4.4k followers on Instagram and 9.8k on Facebook. Plus, it has been featured in Forbes, Fortune, TechCrunch, Fast Company, and WSJ.
Can this brand help your child or teenager reach their goals? This Juni Learning review will cover its membership options, how it works, customer testimonials, and more, so you can decide if this online classroom is right for your family.
Overview of Juni Learning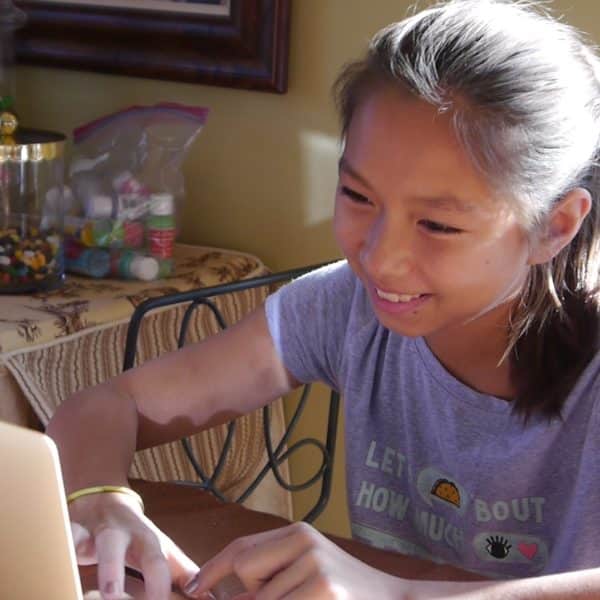 Juni Learning was founded in 2017by two passionate women, Ruby Lee and Vivian Shen. The duo's mission was to give kids the empowering education they never received in school.
The founders' own stories highlight the learning gap that Juni Learning was built to fill. As a kid, Ruby was fascinated by coding, but she never got the opportunity to learn about it. She was forced to study elsewhere and essentially taught herself the future-forward skill at the young age of 11.
Similarly, Vivian wanted to learn about business and nonprofits as a kid, but she wasn't receiving that knowledge in her classes. Instead, she was left to pursue these interests on her own.
It's no secret that children and teens learn more effectively when they're passionate about something. So, Ruby and Vivian built Juni Learning from the ground up to empower kids by going beyond the boundaries set by regular schools and allowing them to learn digitally.
Today, this San Francisco-based brand's mission is similar to the principles it was founded on: "To empower kids to discover their best futures by providing expert mentorship, strong community, and a joyful learning experience."
The company offers an ever-growing learning platform that inspires kids to take their passions and run with them. Now that you know more about the company and where it came from, this Juni Learning review will go over the pros and cons:
Pros
Offers online math, English, and computer science classes to children and teens (7-18 years old)
One-on-one courses
The more classes your child attends, the less expensive each one will be
Three membership plans for different families' needs and time commitments
Highly qualified instructors that are matched to your child
Two-week free trial to test the service before committing
Overwhelmingly positive reviews that report knowledgeable instructors, an easy-to-understand platform, and engaging lessons
Cons
Only three subjects available
Only available to US residents
Is Juni Learning Free?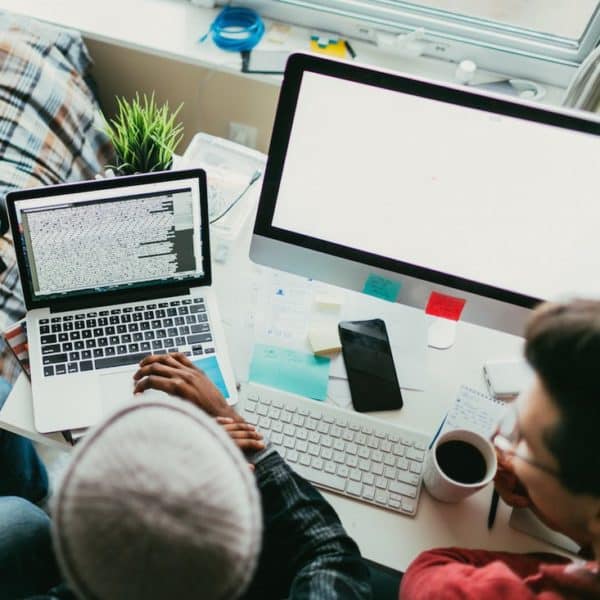 Juni Learning offers a free trial for two weeks, so parents and kids can get a feel for what they are getting into. After this period, the learning platform is no longer free, and the most affordable membership plan is $140 per month. Your family can only use one free trial, so if you have multiple kids, only one can try the service.
If you don't love your experience, you can easily cancel your membership and leave with the informed understanding that Juni Learning isn't the solution for your family.
How Does Juni Learning Work?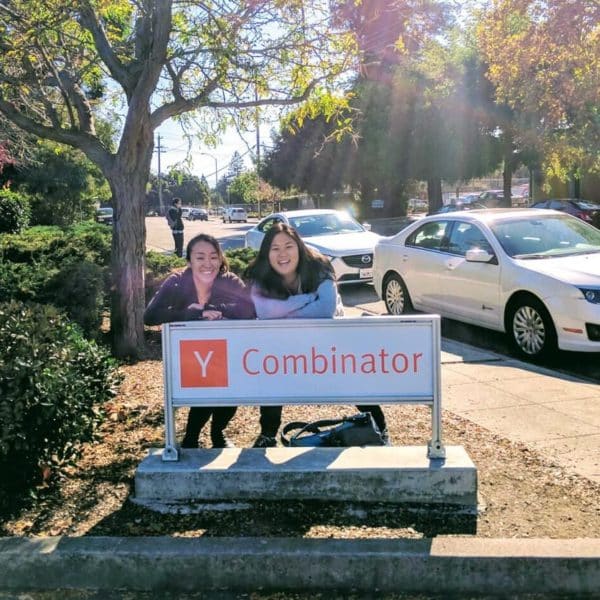 Juni Learning has three membership plans to choose from, which are open to students aged 7 to 18 years old. Each membership is paid monthly, and the membership plans range from 2-8 classes per month. Unlike regular school, courses run year-round (except holidays).
In terms of the minimum time commitment, classes are each 50 minutes long. So, it's fairly similar to other after-school activities, like ballet or hockey—and, you can adjust your child's schedule so that they'll have time for those sports, too!
Your child will access their classes through the online portal. They'll need a working computer (tablets are not supported) with Zoom installed, a stable internet connection, a webcam, and a microphone. What your young one does in each class depends on the subject and their age—the instructor will give you both further steps.
Each student is assigned about one hour of homework every week to strengthen their learning. The amount of homework can be adjusted to accommodate children and families.
Each course length is typically 4-7 months, but this timeline depends on the membership plan and the subject. For example, mathematics courses typically take longer than computer science ones. Upon completion of the course, students are congratulated with a well-earned certificate.
Students receive a personalized match for their Juni Learning instructor based on "age, gender, learning style, previous experience, and scheduling availability." But don't worry, if you find your child is not connecting with the teacher matched to them, you can request a new match, as well as adjust the schedule and teaching methods.
On the Juni Learner Portal, you can view your learner's progress, schedule, post-session notes from the instructor, and leave feedback or questions for their teacher.
Outside of the three membership plans offered, families can enroll in the summer program offered: Summer Olympics! This option offers a 5-day camp program of small group learning or an 8-week program of one-on-one teaching.
The three membership plans are Explorer, Builder, and Innovator. Aren't sure which program is a good fit for your kiddo? Don't worry, this Juni Learning review has you covered. Stay tuned as we take a look at how many classes and what special features each option includes.
Juni Learning Explorer Review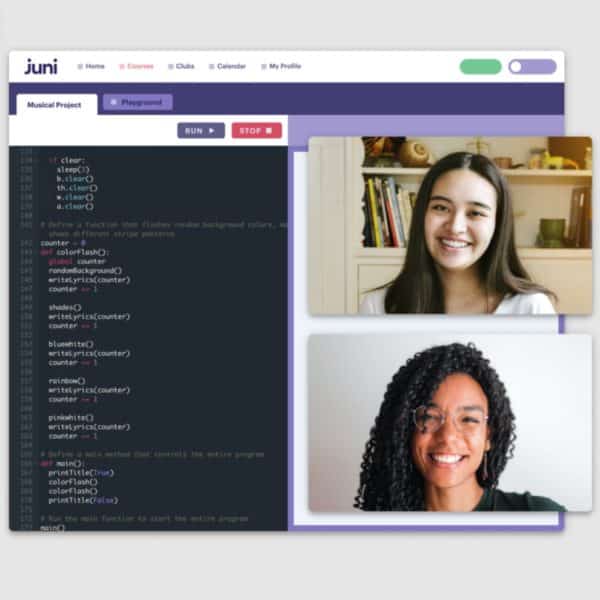 For the student who just wants to dip their toes into the world of online learning, the brand offers the Explorer program. Kids can be busy. If your little one has a number of interests that they want to pursue, this membership's two 50-minute classes per month will still leave them with lots of free time.
The Explorer membership is also the most affordable option at $140 per month. Your learner will choose a subject, and then the program will pair them up with an instructor that will stick with them through the course.
Your membership comes with access to the Juni Learner Portal, which is the all-in-one platform for taking classes, completing projects, tracking student progress, viewing schedules, contacting your instructor, joining Juni Clubs, and more.
The Explorer membership is a great option for those parents who aren't completely set on Juni Learning or the subject their child is learning. It isn't a huge commitment for you or your child. But, you can choose to upgrade your membership to one of the next levels at any time.
Juni Learning Builder Review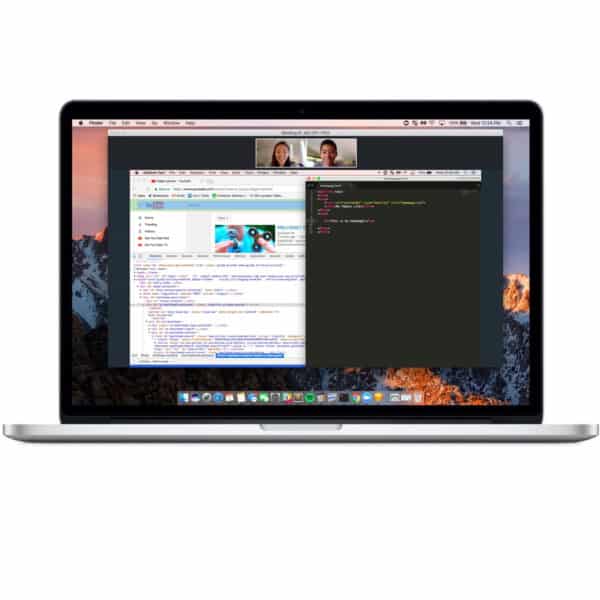 Sometimes, consistency is the key to success. The Builder membership is the opinion that Juni Learning recommends the most because it fits most students' and parents' needs and learning goals.
The Builder membership is $250 per month for four 50-minute classes in the subject of your choosing. The monthly price is a better deal than the Explorer because it works out to only $63 per class. So, you get more 'build' for your buck!
Classes are once a week, which is more productive for most students' needs as they'll engage with the material on a regular basis. With fewer classes, the student may forget what they learned last class. Weekly sessions are a pretty standard amount for tutoring or other extracurricular lessons.
The Builder plan comes with everything the Explorer does and more. So, you get the one-on-one lessons with a personalized instructor, access to the all-in-one Juni Learner Portal for students and parents, plus you receive weekly progress reports from your instructor.
With this program, your child or teen will finish their courses faster due to the consistent lesson plan. This type of learning is best for parents looking for average course progression: you can learn computer science, math, or English concepts at an accelerated pace, but not so quickly that the student will be overwhelmed or unmotivated in their learning journey.
Juni Learning Innovator Review 
Is your child a go-getter who loves to soak up all of the knowledge they can? Well, the Innovator package is likely for you. As the company's most advanced plan, this one is for families who want the most accelerated learning progression possible.
At $450 per month, the Innovator program offers eight 50-minute classes. This is the best deal of all the Juni plans because it comes out to only $56 per class.
The Innovator membership offers students and parents the choice of one, two, or all three subjects! Each subject is taught by a different instructor who specializes in that area.
Innovator comes with everything that the Explorer plan comes with. This includes access to the all-in-one Juni Learner Portal where students take classes and complete assignments. Here, parents can also track their child's progress, review weekly progress reports from the instructor, and contact them if needed.
Families should consider not only what their schedules can fit in but also what their child can handle: are eight classes per month—typically two per week—too much to handle along with regular school learning and any extracurriculars they attend? This is an important question to ask before committing to the Innovator program.
If you are looking for more intensive learning but are unsure about the Innovator, you can always try out the Builder or even the Explorer plan first and then work your way up to eight classes per month.
How Much is Juni Learning?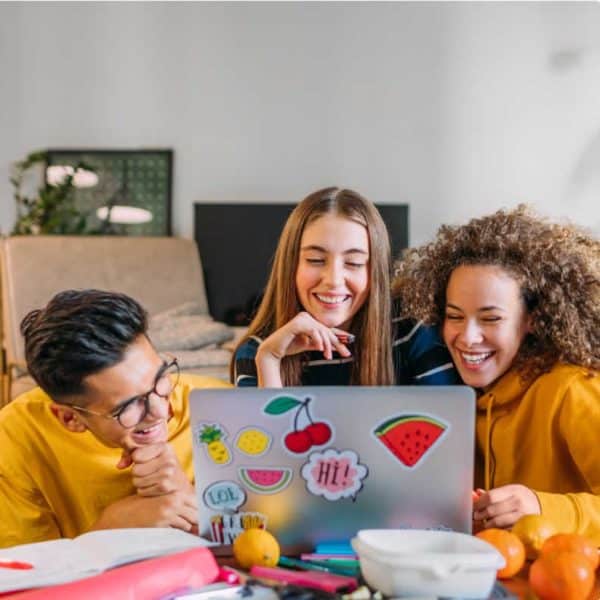 Juni Learning rates start at $140 per month and max out at $450 per month. After your two-week free trial (which you should definitely take advantage of!), the first payment is due two weeks after the first class. There on out, payments are due monthly. Each program is available for:
Explorer: $140 per month ($70 per class)
Builder: $250 per month ($63 per class)
Innovator: $450 per month ($56 per class)
Juni Learning Reviews: What Do Customers Think?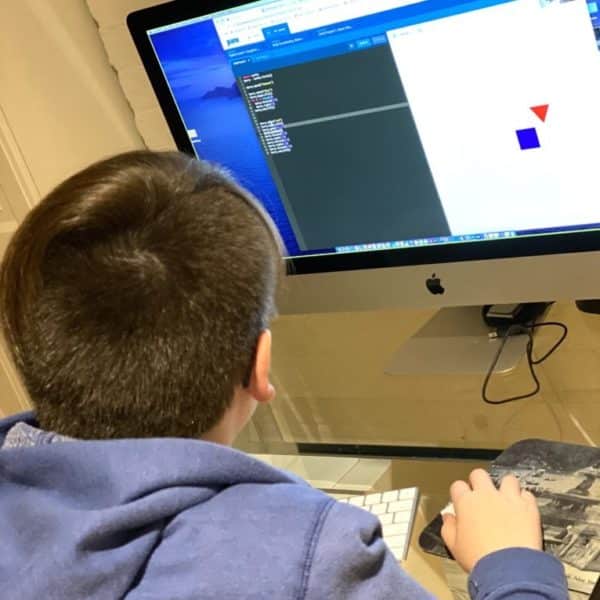 So, how good is Juni Learning? We turned to online testimonials to find out. After analyzing what customers had to say on Trustpilot, Facebook, and How to Homeschool, we found that the company has an outstanding reputation! Let's take a closer look.
On Trustpilot, the company has an impressive 4.8/5 stars from 236 customers. The ratio is impressive with 97% of reviewers giving the brand a perfect score and only 1% giving a 1, 2, or 3-star rating.
Overall, users report patient instructors, an exceptional customer service team, and fun lessons. Take this example:
"The tutors are excellent, they share a great rapport with the kids and make it fun. I have found the support staff and the tutors to be very professional and prompt in responding to any queries, questions. I like the notes they send after every lesson."
Meanwhile, another parent compliments the helpful Juni Learner Portal: "We like Juni classes. My son like the contents, the pace, and the amount of homework. I like reading the notes from the teacher, which communicates class progress and highlight progresses and next steps. Super helpful!"
On Facebook, customers flock to the brand's post's comments to express their satisfaction with the online learning platform. One parent is grateful that Juni Learning offers an accessible way to access courses that aren't available in her area:
"My son had a difficult time finding programming courses on his level in our area. I was thrilled when I found out about Juni. The instructors are top notch andaswsaws the one-on-one interaction allows for optimum learning. Flexible scheduling also makes it very convenient for his work and school schedule… it has helped him excel in his higher level math courses as well."
Other Juni Learning reviews share similar sentiments. Parents are also happy about the welcoming community the service provides; it frequently celebrates its students' success on its Facebook page, where each post is met with positive feedback.
An in-depth review on How to Homeschool covers a trial class that the writer attended. She begins by saying that she was embarrassed by how little she knew about math before the class started, but the instructor was incredibly supportive.
The review concludes by recommending the coding classes for all children:
"I really like that there is instructor interaction/help. It makes the difference between learning coding and giving up… Because of this expert help, I'm convinced ALL of my kids can learn coding and be proud of themselves for doing so."
To be honest, we struggled to find negative Juni Learning reviews. There were a handful of parents that reported their kids didn't get as much out of a program as they thought they would, but such comments were rare, and not always very negative.
Overall, customers are extremely happy with this service. Parents report happy kiddos who are excited about what they learn in Juni Learning's courses.
Is Juni Learning Worth It?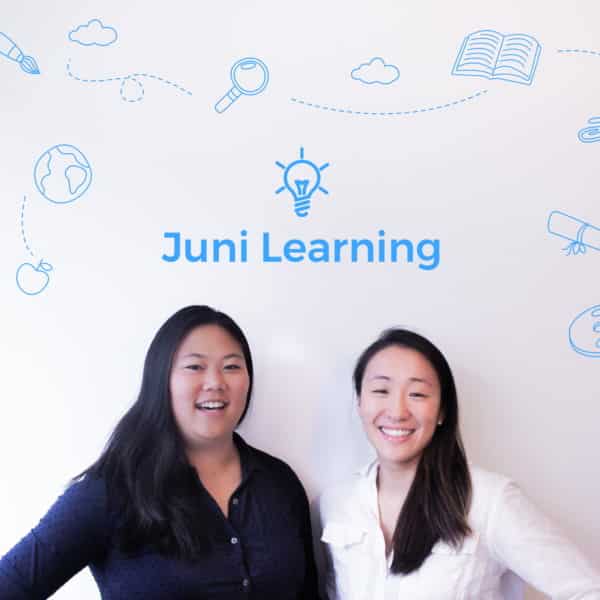 Online learning has exploded in popularity post-2020. While some parents had jumped on the bandwagon sooner, we love that companies like Juni Learning provide an accessible and safe way for children and teens to master a new skill.
Plus, there are hundreds of positive reviews that attest to a fantastic learning experience. Parents report fun lessons that engage their kiddos, helpful and patient instructors, and a seamless online portal.
The company also offers three different membership plans to choose from, so you can decide the time commitment and the frequency of classes that work for your family.
If you still aren't sold, the brand offers a two-week free trial, giving you the chance to find out firsthand what its service is all about. For all of these reasons, this Juni Learning review thinks the company's memberships are worth incorporating into your child's or teenager's life.
Juni Learning Promotions & Discounts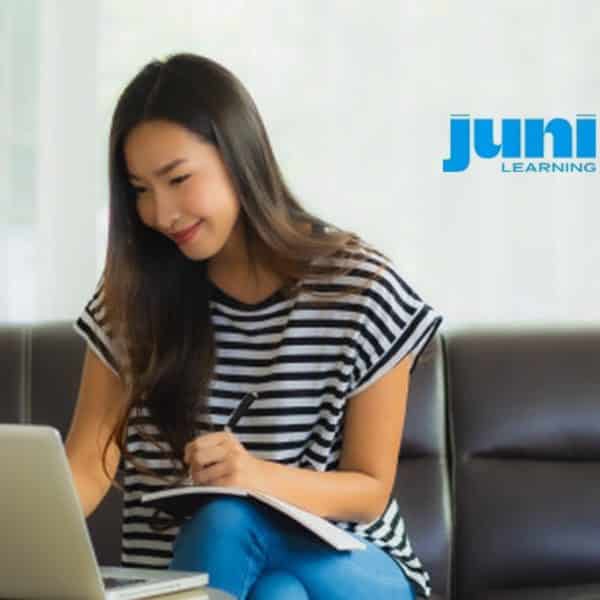 Unfortunately, there are no active Juni Learning coupon codes or promotions available, apart from its two-week free trial. To stay up to date on future offers, you can sign up for the company's newsletter or follow its social media platforms.
Sign up for Juni Learning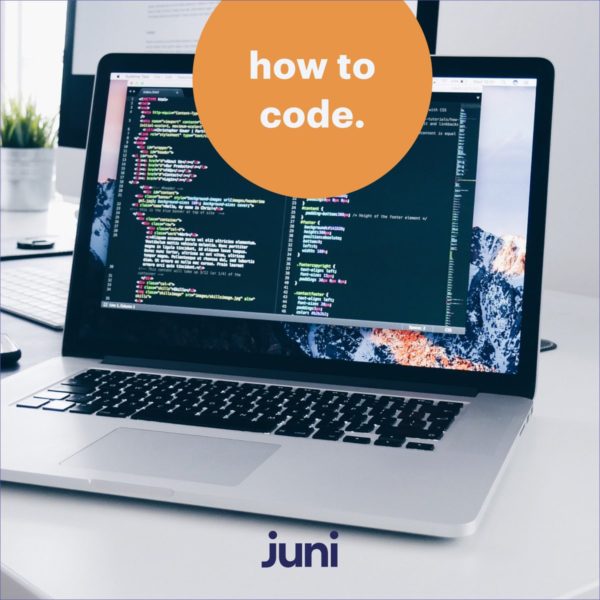 Great news: signing up for Juni learning is easy as pie! Here are the steps:
OPTIONAL: schedule an Admissions Call to talk with an Admissions Advisor and learn more details about how Juni Learning could work for your family.
Head to the Juni Learning website Membership page and select "try for free" under the plan you are interested in.
Choose courses, class frequency, schedule, and information to match you with an instructor that's just right for you.
Log in to JuniLearning to prepare for your first class!
FAQ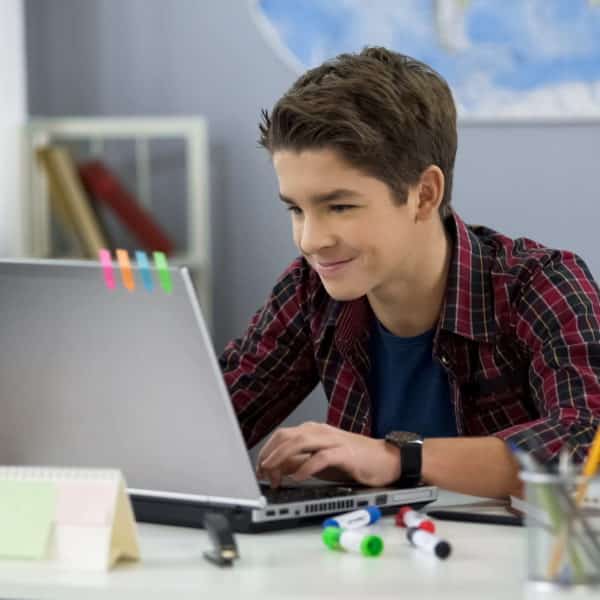 Where is Juni Learning based?
Juni Learning is based in San Francisco, where its two founders are from.
How do I cancel my Juni Learning subscription?
Log in to your Juni Learning Portal at JuniLearning
Go to your account settings
Select "Manage Subscription" and request a cancellation
What is Juni Learning's Shipping Policy?
The company is an online learning platform, with no materials needed apart from your computer, a stable internet connection, and Zoom. So, there is nothing to ship!
What is Juni Learning's Return Policy?
This Juni Learning review did not find a return or refund policy in its Terms of Use. But, a "satisfaction guarantee" is given with the 2-week free trial, which you can cancel at any time during the period. By doing so, you will not be charged your first monthly fee.