In-home streaming workout programs are the latest trend to sweep the fitness industry and competition is emerging from every corner, from Mirror to Aaptiv to Echelon, as well as the most recent addition to the on-demand fitness market, MYX Fitness.
The Greenwich, Connecticut–based company offers hundreds of digital classes ranging from cycling, cardio dance and barre to yoga and meditation. MYX Fitness's biggest competitor in the market is Peloton, one of the first, and most popular, streaming services for exercising at home.
The influx of on-demand fitness services poses a question: How can competitors stay afloat in such a saturated market?
"Peloton is like Netflix—they were the first movers in the industry. Now, everyone is claiming a lane in the market," MYX Fitness President Heberto Calves told Newsweek at a launch event for the company in New York City. "But there is a gap in the market. We need to do something for a broader set of consumers."
MYX Fitness aims to set itself apart from its competitors by reaching a larger piece of the market. Experts in the fitness space have found that two factors cause at-home fitness programs to reach only a narrow audience: motivation and money.
"While the at-home products are incredibly sophisticated, they remain expensive—when equipment is required—with only a small percentage of the market being able to afford it," said Walter Thompson, former president of the American College of Sports Medicine and author of the ACSM's "Worldwide Survey of Fitness Trends for 2019."
MYX Fitness offers two packages priced at $1,199 and $1,499, which include all the equipment. It costs $29 per month for the library of classes.
"The second reason the at-home market has not yet caught on is a compliance problem," Thompson added. "Only those who are intrinsically self-motivated do well with at-home fitness programs. The at-home market will be successful if there are motivating instructors. They make it personal—"Great going, Mary. Push it harder"—and the clients experience success."
Bonnie Reed, a certified personal trainer for over 20 years, has seen the success of Peloton, specifically for people who are wealthy and self-motivated—a major demographic for at-home fitness companies. "The way of the future is a Peloton-like thing—for the cream of the crop, people that can afford the money to put down, plus the monthly fee. It is definitely for people who are motivated and have that extra money," she said.
Self-motivation is crucial to getting the most out of an in-home fitness program. Consumers who aren't already motivated may find it difficult, and not worth the money, to invest in such a program. MYX Fitness hopes to bridge this demographic gap through its expert digital coaching. Although the coaches can guide and motivate, the person still has to do the exercising in the proper way and continue to use the service on a frequent basis.
"The most successful companies will employ energetic instructors with both knowledge and experience working with less than motivated consumers," Thompson said.
MYX Fitness also aims to stand apart from the competition with its all-in-one platform, which combines all aspects of health and fitness into a single service. As Calves explained, what every company in the market does is relative to the consumer and his or her fitness goals.
A customer who purchases Peloton, which focuses on cardio, may also belong to a gym or yoga studio in order to work on other areas of wellness. In contrast, MYX Fitness combines cardio, strength, stretching, mindfulness and recovery, along with emotional support and motivation, to give consumers a full mind and body workout platform without the need to purchase another membership or service.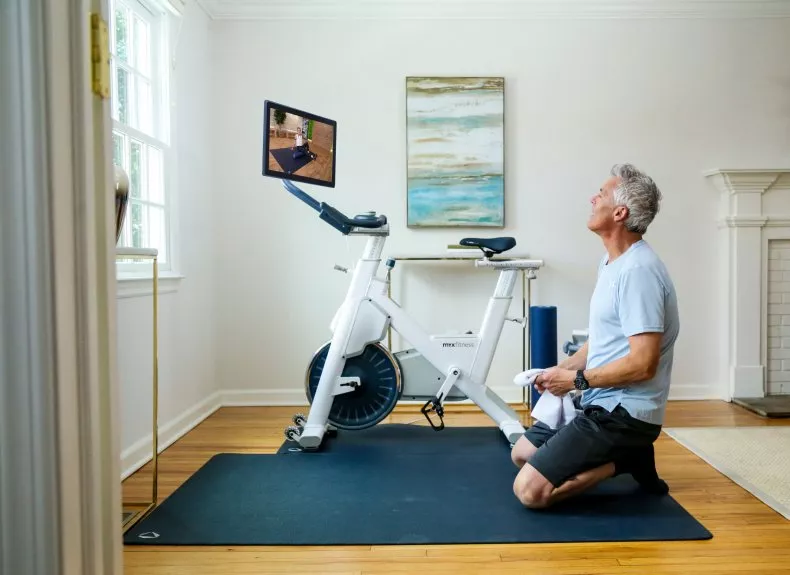 "Right now is just really a transitional phase. Things are definitely shifting—people are looking and experimenting with these new resources. In the past, it was either a gym or a personal trainer—we didn't have Peloton and all these apps," Reed said. "But when it comes down to consumers making a decision, it is about a person's resources and what fits with their lives."
The fitness industry is always evolving, and new trends are constantly developing. MYX Fitness wants its personalized holistic program to assert itself in the market among the more established competitors.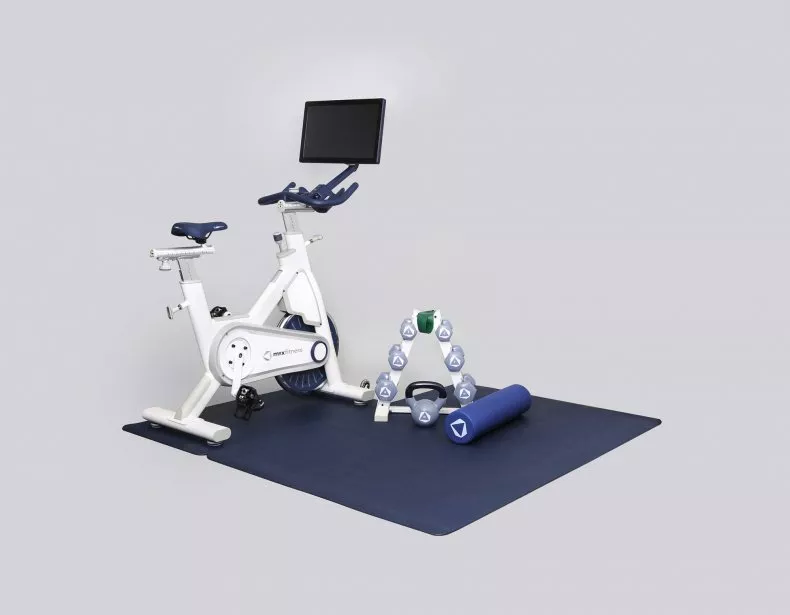 MYX Fitness Prodcuts
The MYX II
Includes
Total fitness system for body and mind
Stationary Star Trac Bike
Sleek, interactive swivel touchscreen tablet (21.5")
Dozens of motivating, world-class trainers
Thousands of workouts with new sessions added weekly
In-workout data including heart rate, speed, cadence, and distance
Polar OH1 Heart Rate Monitor
Stabilizer Mat (2′ x 4′)
EVA Foam Roller (24")
12 month manufacturer's warranty
Required BODi membership separate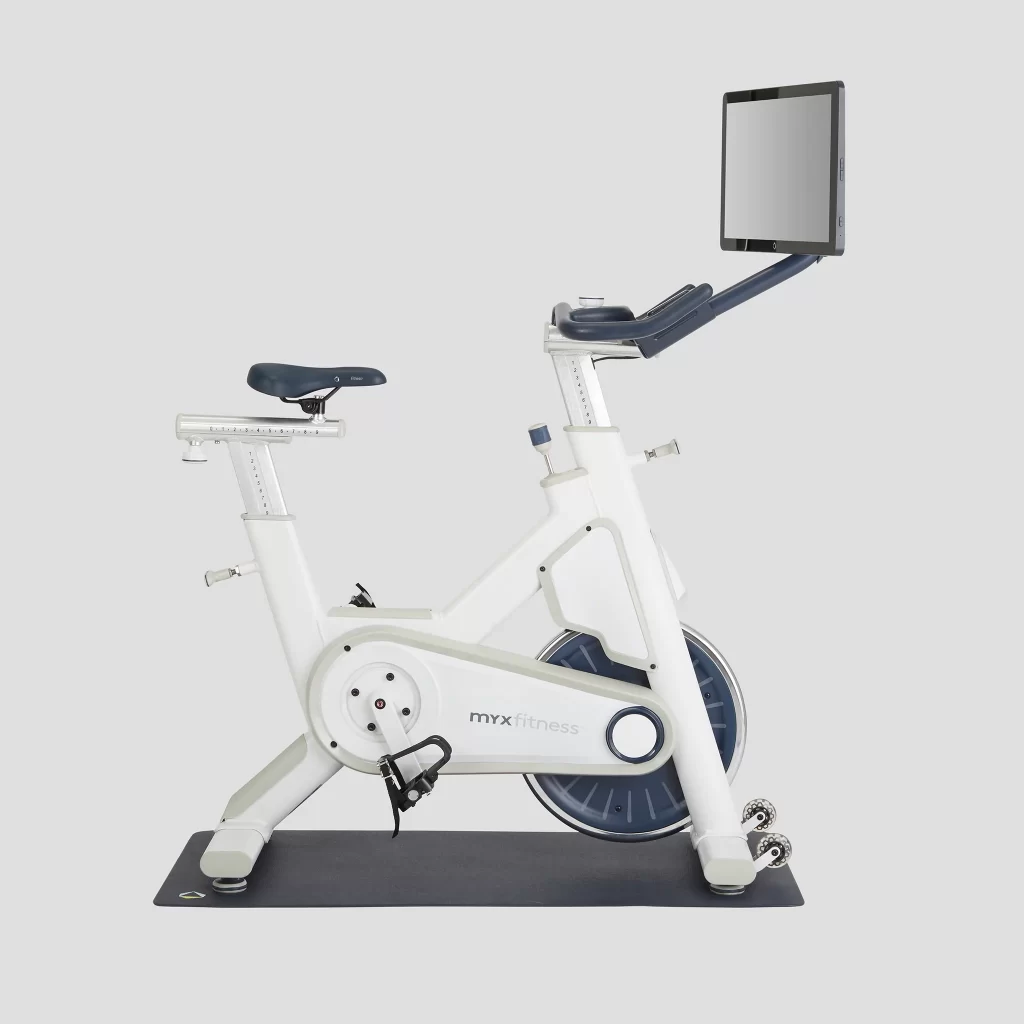 The MYX II
Includes
Total fitness system for body and mind
Stationary Star Trac Bike
Sleek, interactive swivel touchscreen tablet (21.5")
Dozens of motivating, world-class trainers
Thousands of workouts with new sessions added weekly
In-workout data including heart rate, speed, cadence, and distance
Polar OH1 Heart Rate Monitor
Stabilizer Mat (2′ x 4′)
EVA Foam Roller (24")
12 month manufacturer's warranty
Required BODi membership separate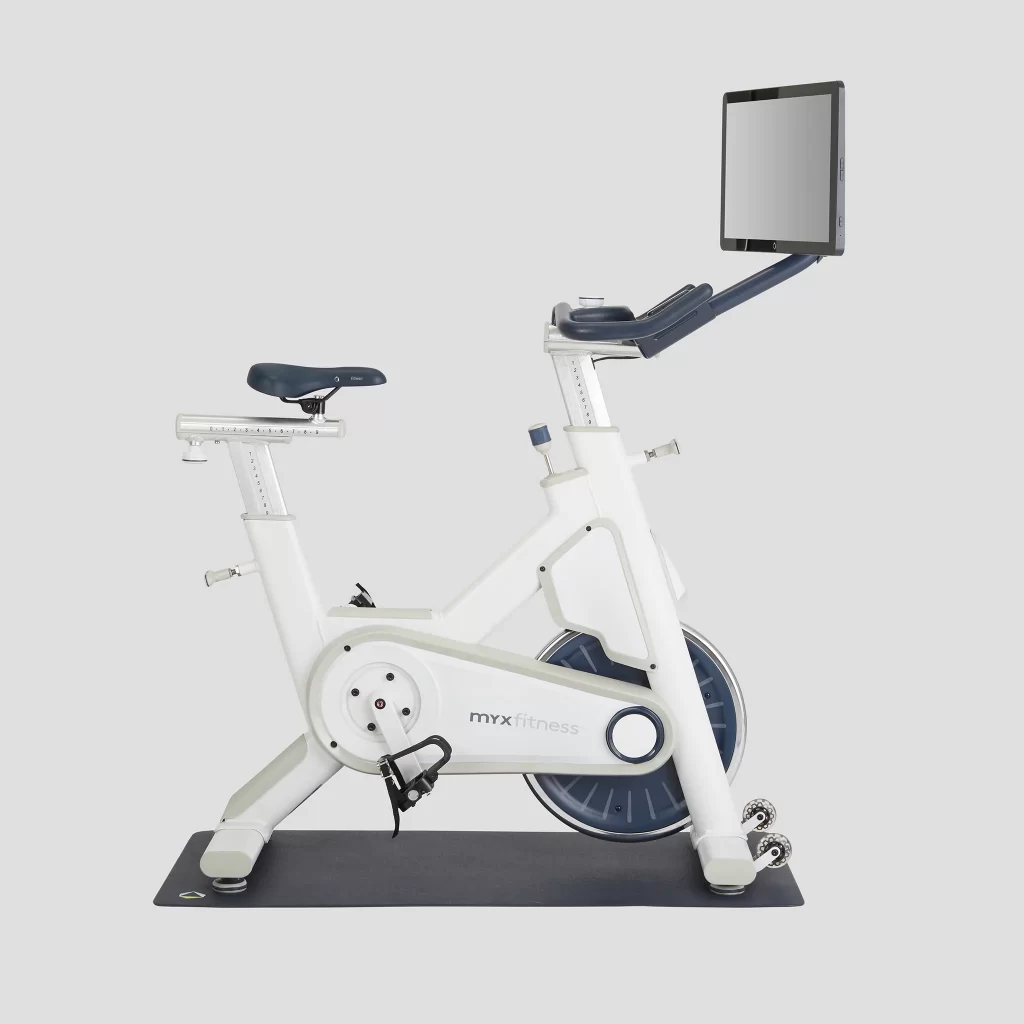 The MYX II Plus
Includes
Total fitness system for body and mind
Stationary Star Trac Bike
Sleek, interactive swivel touchscreen tablet (21.5")
Dozens of motivating, world-class trainers
Thousands of workouts with new sessions added weekly
In-workout data including heart rate, speed, cadence, and distance
Polar OH1 Heart Rate Monitor
6-piece weight set with kettlebell (weight rack not included; weight color shades may vary)
Stabilizer Mat (2′ x 4′)
Exercise Mat (2.5′ x 6′)
EVA Foam Roller (24")
Resistance Band
12 month manufacturer's warranty