About Nisolo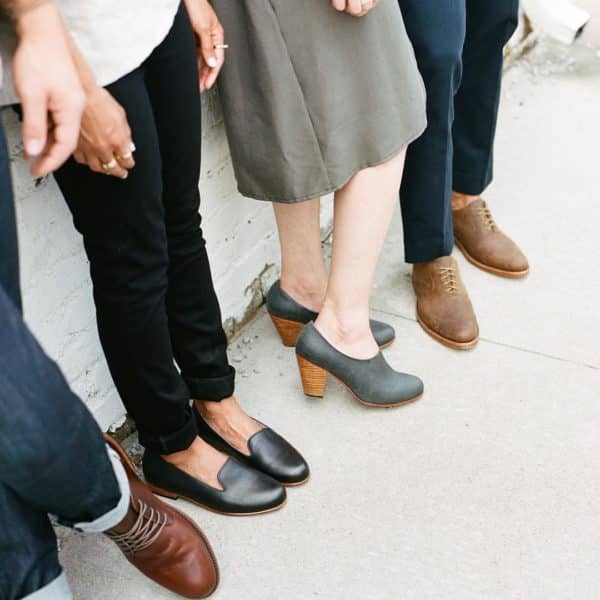 Nisolo is a sustainable, ethically friendly company that specializes in handmade footwear for men and women. Their goal is to spread awareness to the world about the connection with fashion and its creators. They not only value their consumers, they value the future — from their producers to the environment.
The following Nisolo shoes review will provide you with a thorough understanding of the brand, the company, and its products to ensure that you make the right purchase decision.
Overview of Nisolo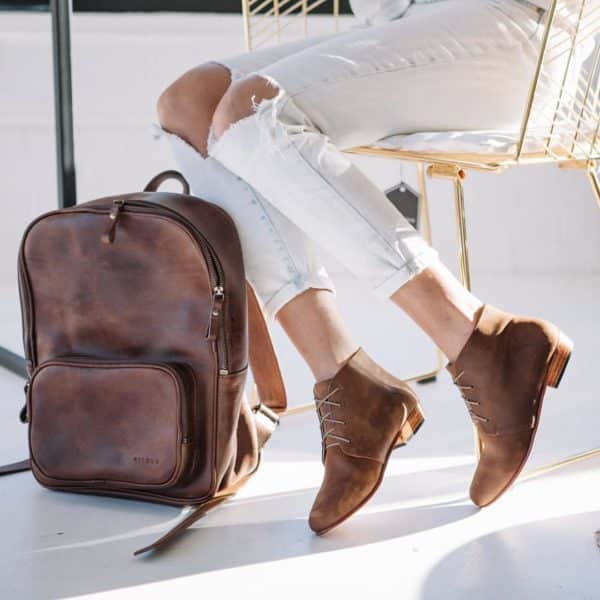 A Nisolo shoes review revealed that the term "nisolo" is Spanish for "not alone." This company takes pride in the meaning of never feeling alone, ensuring the sustainment of a close relationship with its employees and their consumers. Nisolo is a Nashville-based working to master the art of shoemaking. The brand offers a variety of high-quality leather shoes for any occasion, jewelry, and accessories.
Co-founder and CEO, Patrick Woodyard, founded Nisolo in 2011. He took the leap and moved to Peru, where he witnessed the passion and unity of men and women providing for their families through small businesses.
One factor that sets Nisolo apart from other shoe companies is its focus on the wellbeing of factory workers and their families. The brand prioritizes liveable wages while supporting the environment through their sales.
This Nisolo shoes review will take a look at the positives and negatives associated with the brand:
Pros
High-quality craftsmanship
Classic, neutral colours to match any outfit combination
Variety of styles for both men and women
Website includes a useful size chart, comparing the size of your favourite shoe brand to theirs in order to find your best fit
Environmentally sustainable
Cons
If you choose to return an item after your first purchase, then a $5.95 charge is held from your refund to cover their shipping and restocking
They only sell their shoes online, with the exception of a showroom in Nashville, TN with limited selection
They do not currently ship outside of the United States – customers have to purchase from Garmentory if they are in Canada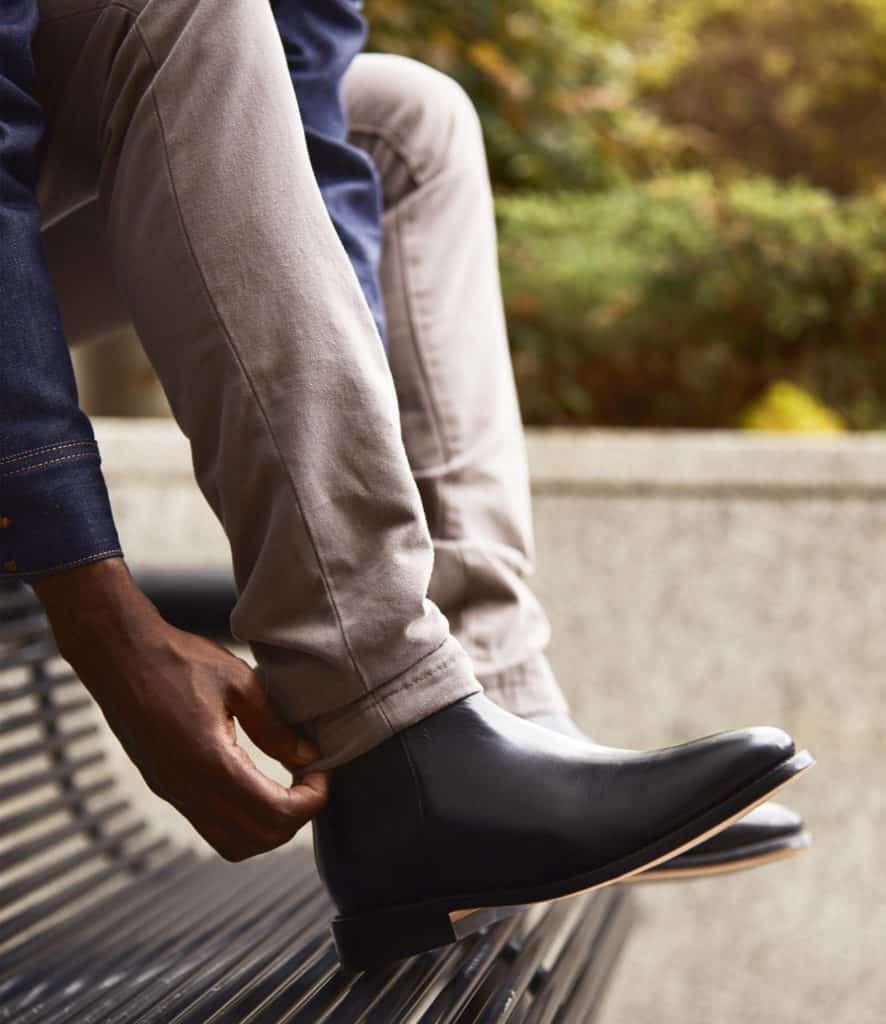 Nisolo focuses on three fundamental values:
To deliver high-quality products to their customers that they can use for any occasion
The use of eco-friendly products alongside leather material
To always treat their creators and customers like family to ensure that they are never alone
Nisolo is a Certified B Corporation, where every purchase made supports their workers in Peru to sustain liveable wages and helps the climate by protecting the Amazonian rainforest.
Where are Nisolo Shoes Made?
Nisolo products are made in their factory in Trujillo, Peru, and a partner factory in Leon, Mexico. They also work with independent businesses in Nairobi, Kenya, which produce the brand's ethically-made jewelry.
Nisolo Chelsea Boot Review
Nisolo's Chelsea Boots are for women who love a classic fall look. The design of the boot comes up past the ankle, pairing well with tight leg pants. The Nisolo Chelsea boot comes in black, brandy, and nutmeg with a brown heel and bottom, or all black.
Its leather exterior and slightly pointed toe are timelessly attractive. The boot features a leather tab for easy pull on, great for when you're on the go. The Chelsea Boot adds a little height to your step, with 1.25'' or 2.5" options. This stylish boot has a starting price of $194. Nisolo suggests purchasing a half size up to give your feet extra wiggle room.
Nisolo boots come in a variety of other sleek leather styles. The Amalia All-Weather Boot is a fashionable take on hiking boots and works well in rain, snow, or sunshine. The Dari Boot is Nisolo's highest heel at 3″ and comes in all black. Its ankle length and elevated height make it the perfect touch for a night out. The Isa Boot is an updated version of their iconic Chukka lace-up ankle boot, featuring soft leather in sand and brown.
Nisolo Huarache Sandal Review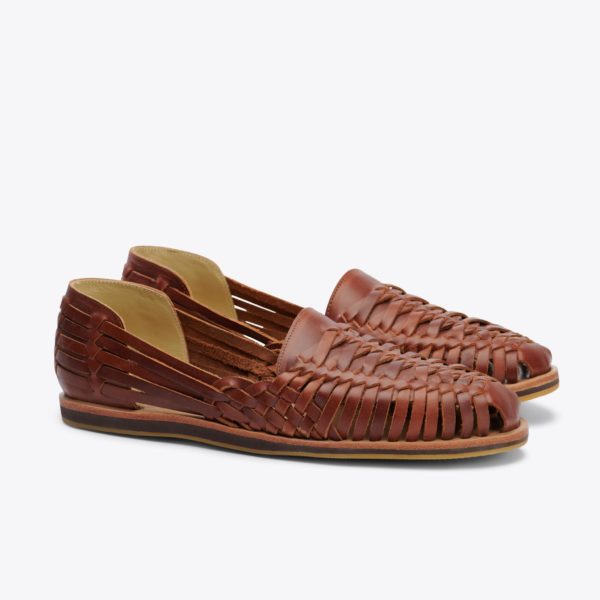 The Huaraches are a unique design made for men and women, made from beautifully handwoven leather. These Nisolo sandaleshas a flat bottom and works well for leisurewear and loose fitted pants. Their rubber soles prevent slipping and are lined with soft leather to ensure comfort. This sandal comes in almond, nutmeg, and beige for women, and tobacco and brandy for men for $138.
There are women's styles for leisure walks, like the Ecuador Huarache Sandal, or sandals like the Isla Slide that will transport you to a beach. If you want a simple yet flirty summer night out, then the Serena Sandal will take you there. You can dress up your look with the Lucia Block Heel, perfect for a tropical wedding. Nisolo also has a variety of trendy mule styles with an open heel: the Paloma Mule closed toe, the Ama Mule woven closed toe, and the Paloma Open Toe.
Nisolo Smoking Shoe Review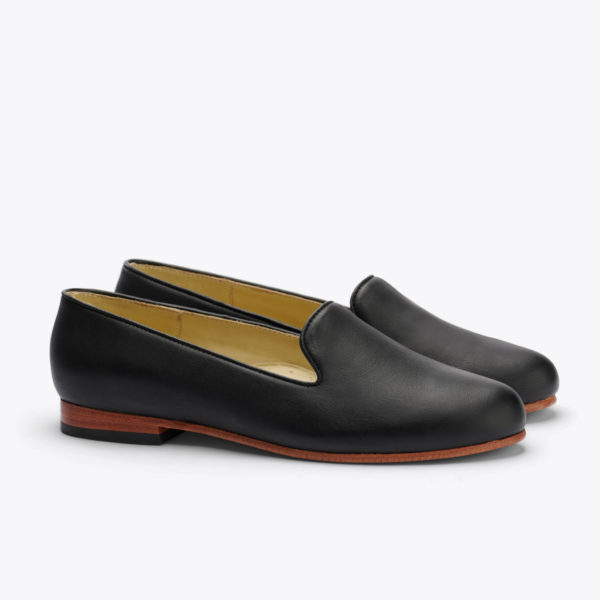 This modern take on a vintage design is a combination you don't normally see with footwear. This women's shoe is minimalistic and elegant with a subtle .5'' heel. They give you that little boost you never knew you needed. They initially fit snug, as they are meant to stretch and mold to your feet for optimal comfort. These cushioned Soking Shoes come in brandy, black, and nutmeg and cost $150.
Nisolo Chukka Review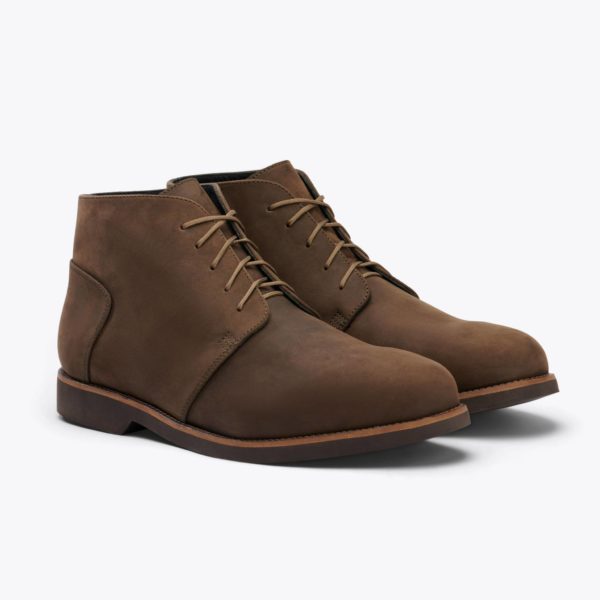 The Nisolo Chukka is a traditional yet sleek design for men. Chukka boots work well with rolled-up jeans and slim dress pants. Nisolo's Chukka comes in two styles for men, the Emilio Chukka Boot and the Chavito Chukka Boot. Nisolo suggests not getting the Emilio Chukka Boot wet, as this may damage the leather. Both styles come in black, nutmeg, and brandy with a price point of $135.
Nisolo Oxford Review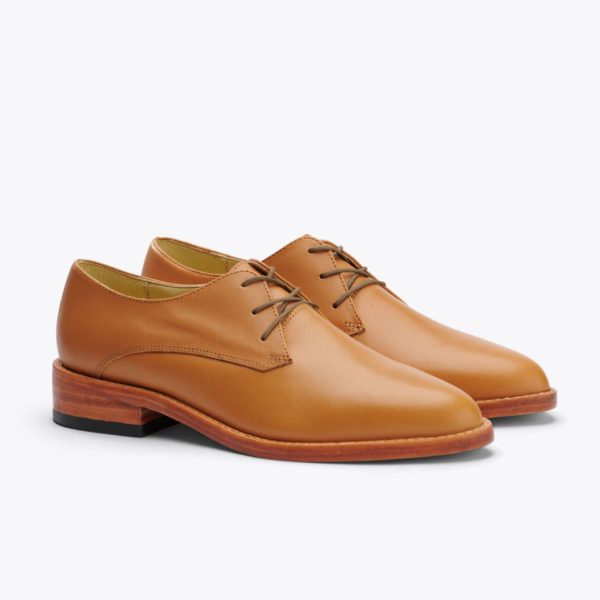 Nisolo Oxford comes in two different designs for women. The first design is Emma d'Orsay Oxford, which is truly Nisolo's one-of-a-kind. This shoe opens up at the side just before your heel. No need to worry about your foot slipping out, because Nisolo has designed its leather to mold your foot as you break them in. This product has a starting price of $188.
Nisolo also makes an Oxford design without the opening at the side, the James Oxford. You can dress up your day with four colour options of almond, black, brandy, and dark olive. The Oxfords for men start at $150 and are offered in oak, black, and nutmeg.
Nisolo Shoes Review: What Do Customers Think?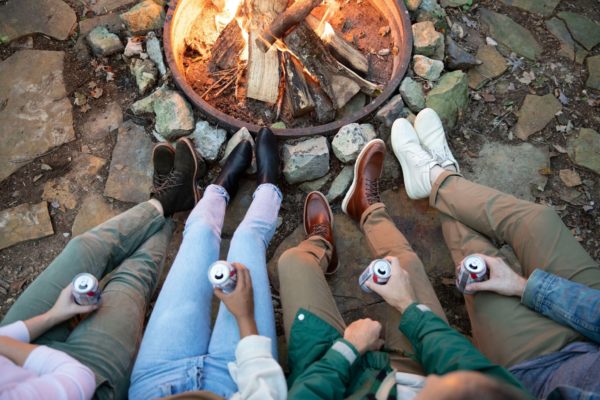 This Nisolo Shoes review turned up lots of customer feedback for the brand. Virtually every product has a near perfect 5/5 review on the website, with customers praising the comfortable fit of the boots. Many customers expressed that they wear their Nisolo pairs on a daily basis.
People have also left a Nisolo Shoes review on Yelp, where ratings are much less consistent. Some loyal customers mention that they own multiple pairs and are in love with the brand, while others hav expressed issues with incorrect orders and negative customer service experience. More than one Nisolo shoes review warns people that the boots become warped over time and difficult to wear, and one customer even reported the zippers coming off of one of their pairs.
Overall, it's important to get a full picture in this Nisolo Shoes review to aid you in your purchase. If you don't mind risking these quality issues—you can certainly try out the brand, keeping in mind its return policy outlined below.
Nisolo Sizing
Each Nisolo Shoes has its own size recommendation, which can be viewed on their website. Sizes range from 5.5-10 for women and men.
Nisolo Promotions & Discounts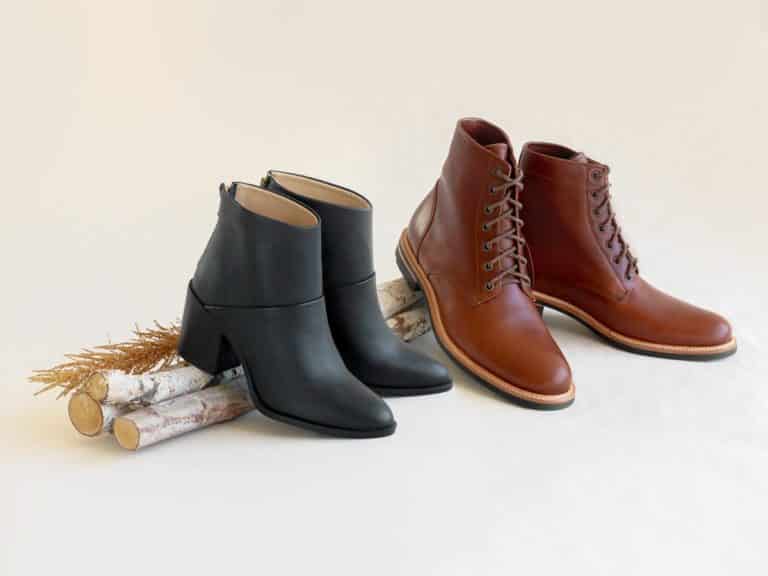 For this Nisolo Shoes review, we hunted the website for offered savings. Take a look at these current and past deals:
New customers can sign up with their email to get priority access to deals, updates, and a Nisolo coupon for 15% off their first order
The website had an end of the year sale until January 2nd, 2020 for 20% off sitewide; keep a look out for a seasonal Nisolo sale like this one
The Nisolo 5 for 5 club was launched in 2016. Customers would pay $500 for two pairs of shoes a year for a total of five years. 5 for 5 members would be given a Nisolo discount code as well, but this promotion has ended, as they are not accepting any new members. Promotions like this may reoccur, as this one is coming to an end.
Check back on the brand website regularly for a Nisolo promo code and any offered savings.
Where to Buy Nisolo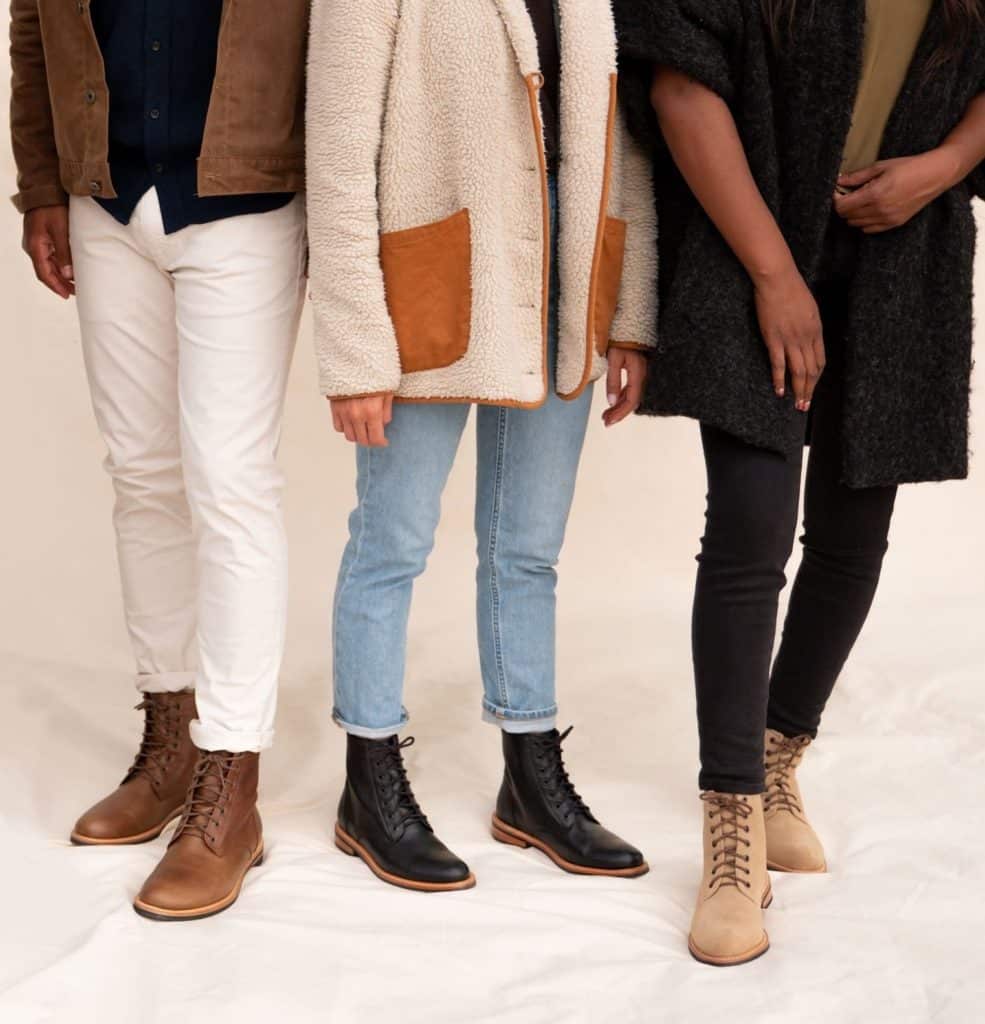 Nisolo shoes can be purchased at select retail stores including Nordstrom, Anthropologie, and Urban Outfitters. A limited selection of Nisolo shoes can be found on Amazon. All Nisolo products can be purchased online via their website nisolo .com.
FAQ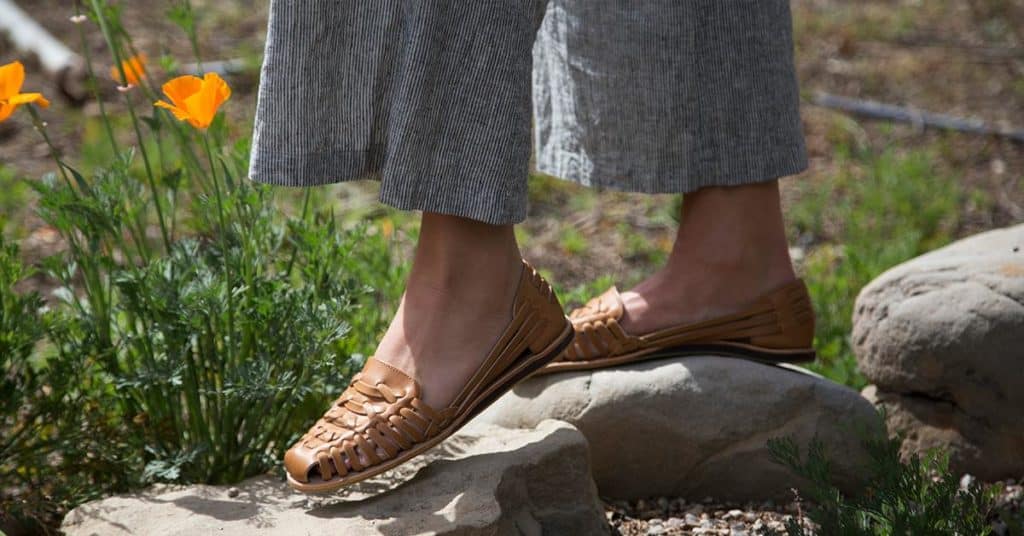 Nisolo Shipping
Nisolo currently ships its products within the U.S. They do not ship outside of the U.S. If you live in Canada, they have partnered with Garmentory to ship products to Canadian customers.
Nisolo charges a flat rate of $4.95 with the FedEx SmartPost option. Expedited shipping rates are slightly more expensive with Ground shipping for $8.95, 2-Day shipping for a rate of $29.95, and quick shipping overnight for $49.95. It may take 1-2 business days for Nisolo to process your order, but it's worth the wait.
Nisolo Returns
If your shoes are unworn, then Nisolo customers may return their order within 30 days of purchase, but a $5.95 fee will be held from the refund to ensure Nisolo is covered for shipping and restocking of these handmade products. You may also choose to return an item for store credit at no cost.
Nisolo offers one free exchange for any unworn item within 30 days of your purchase.