The very first ethically-made shoes I ever purchased we have a tendency tore from Nisolo. I found a very haggle and are hooked ever since. It's been many years since then, and every one of my pairs have lasted and still have life to live. So, I wished to place along a big Nisolo Shoes review for anyone who may well be inquisitive about attempting their first (or tenth) pair!
Before we get into it, I have a reduction code for you! you'll use JUNECHLOEALYSSE for an extra 20% off all sale page items, additionally to the sale price. Of my favorites below, the Lana mortise joint Boot, Chelsea Boot (the flat version), and Elayna Sneaker (in Moss) are presently on sale.
I did my best to place them so as of most loved and most worn, although i like them all! Disclaimer: a number of these were gifted, however as always, all of the following is my true opinion. Here we go:
The Lima Slip Ons in Bone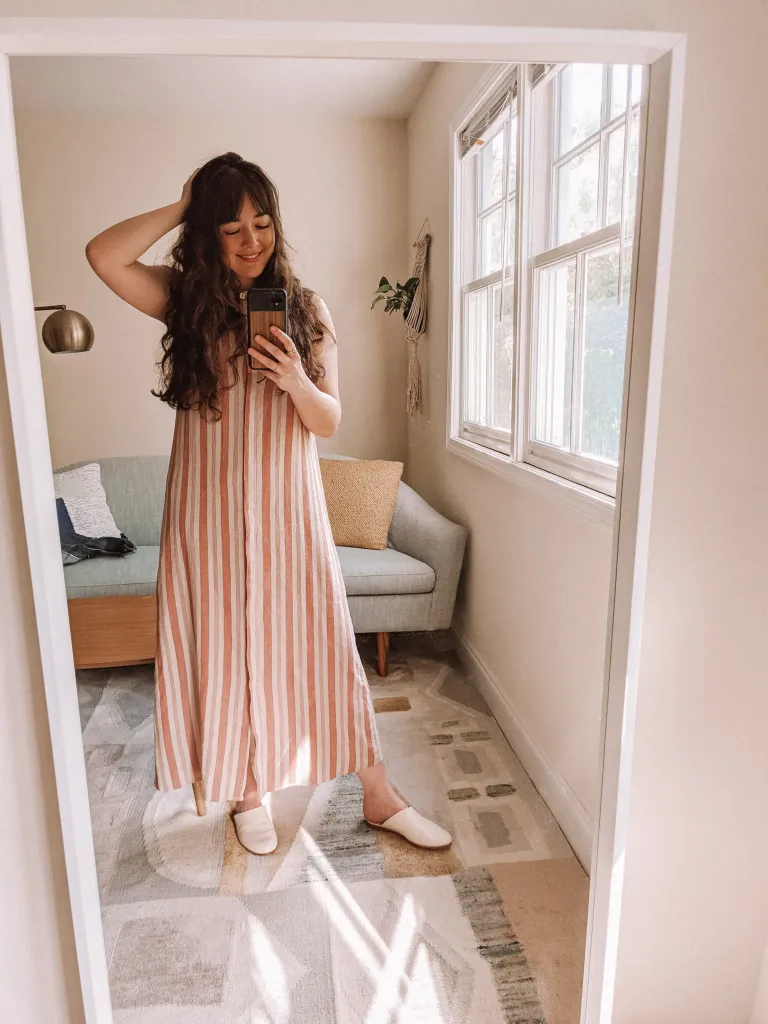 Not only is that this my newest pair, it's my absolute favorite pair! I even wrote a journal post all about however they are the excellent spring and summer shoe. I have been carrying these most days, even simply round the house, and also they're completely AMAZING. They're perfect for a locality walk, and the only reason they beat my recent favorites, the Mariella Mules, is as a result of they need no heel so they work with essentially any outfit, even the most casual ones! I went a 0.5 examine in these, that I normally do with Nisolo.
The Mariella Mules in Sand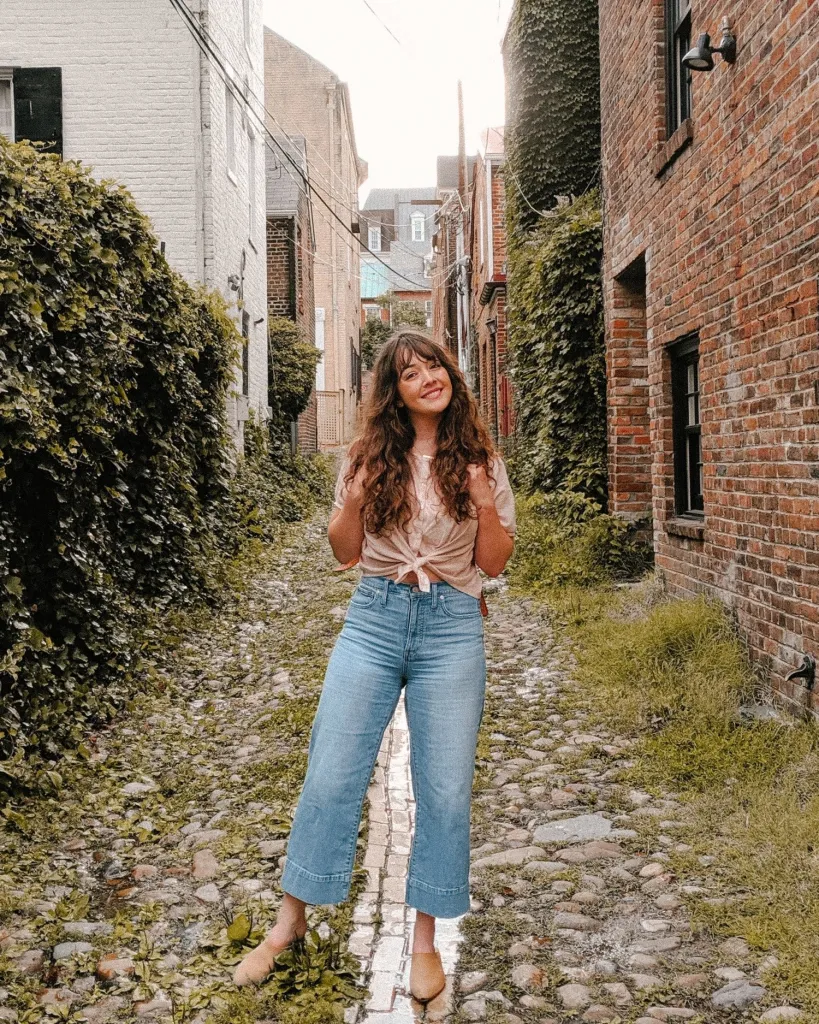 I think these are not only the perfect Nisolos… they are just perfect shoes. They have probably appeared on my Instagram more than any other pair I own. I LOVE THEM! They're extremely comfortable, go with dressy or casual looks, and match any color palette. They're the easiest shoes to just throw on with anything. I've taken them on all of my warm weather trips for the last few years! I sized up a half size in these.
The Amalia All Weather Boot in Brown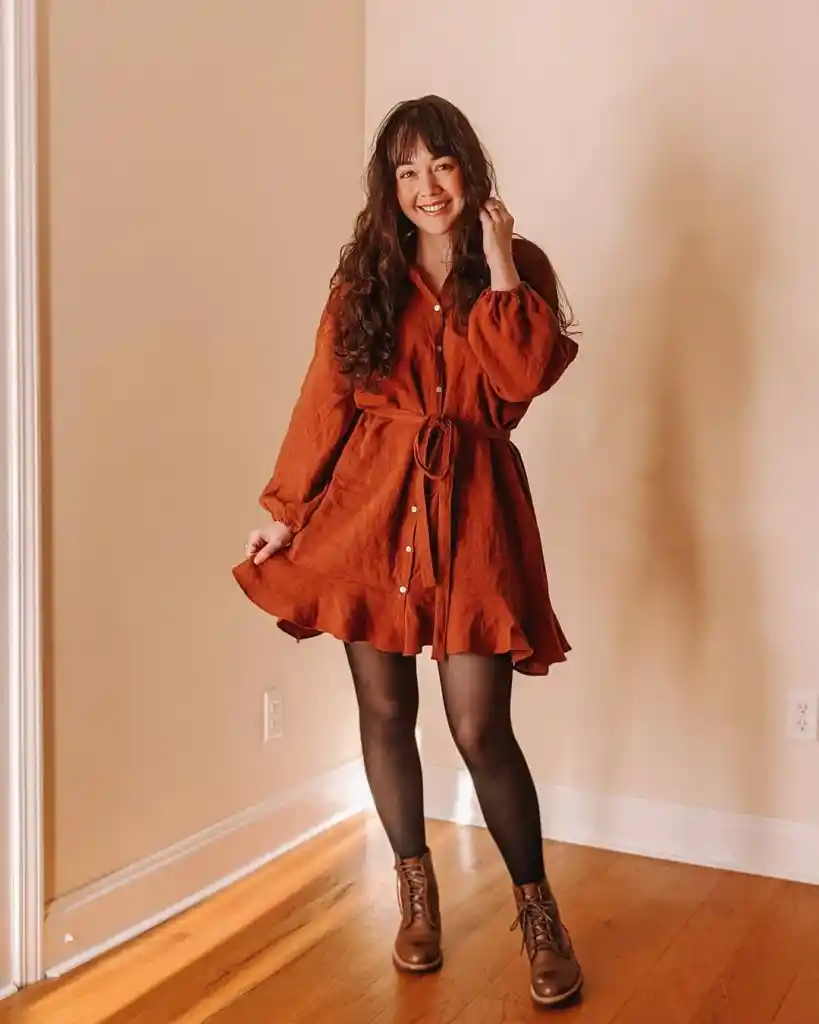 I saw this pair on just about every blogger before I was finally like… I need those. These all-weather boots have already protected me through rain and snow, which I'm very grateful for during my least favorite time of year. I actually went with my normal size in these, but they did take a few wears to stretch. I love the shape and how they look with more feminine silhouettes. It's a nice juxtaposition.
The Elayna Sneaker in Bone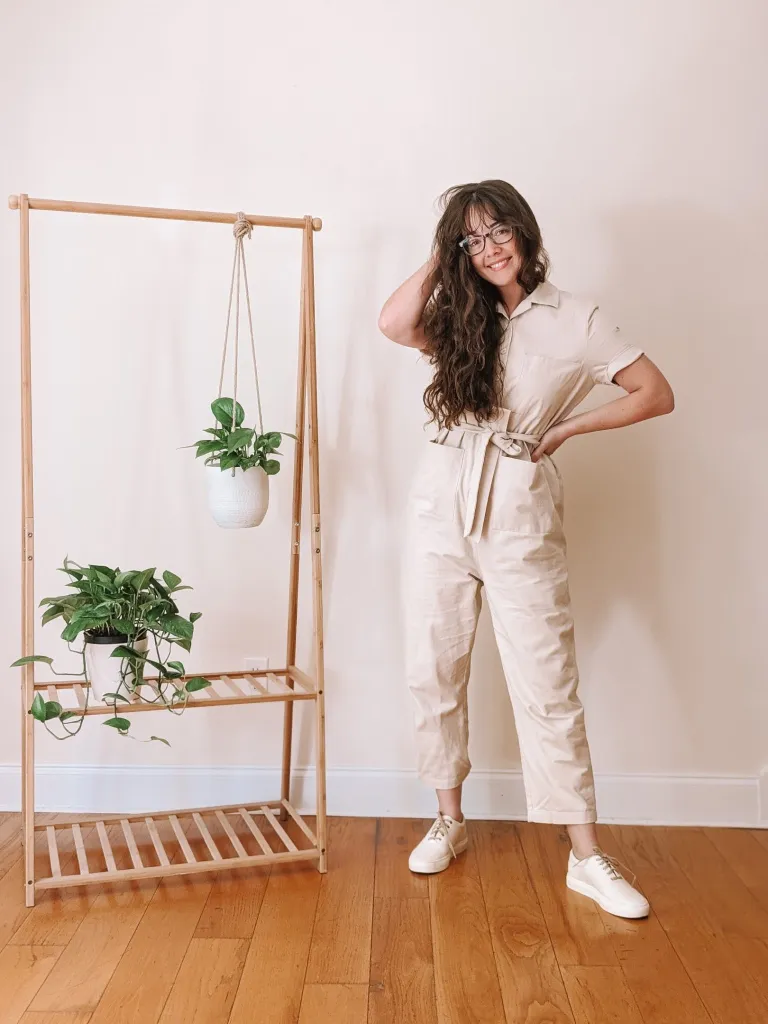 These sneakers haven't seen the sun as much as they deserve to due to COVID, but I'm trying to wear them around the house more because I love them so much. But I will say, it feels weird to wear sneakers around the house! Despite all of this, I absolutely love the look of these and admired them for many years. I plan on wearing them with skirts and dresses all summer! I sized up a half size in these.
The Dari Boot in Black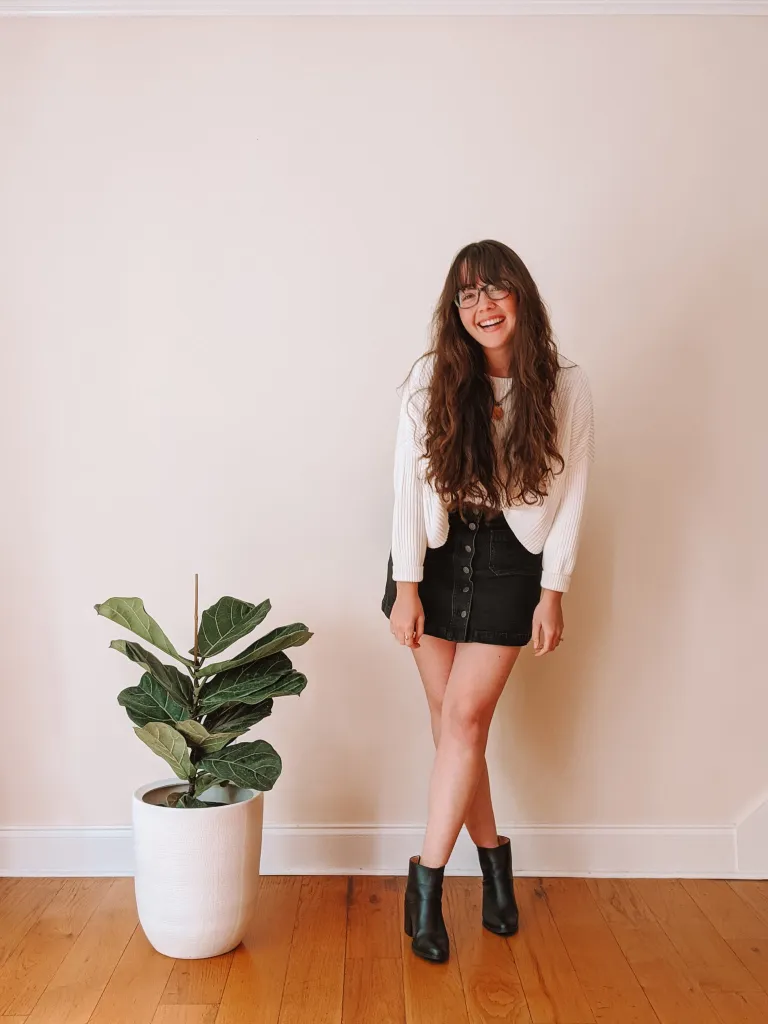 I got these on the tail-end of winter, so I'm truly surprised how much I wear them. They add SO much to an outfit, and like many of my other pairs, I had them on my wishlist for a very long time. I think in the future these will be my holiday shoes, because I don't go to many super fancy parties, but I love to dress up a sparkly dress with some black boots. And I LOVE black boots and black tights! I sized up a half size in these.
The Heeled Chelsea Boot in Brandy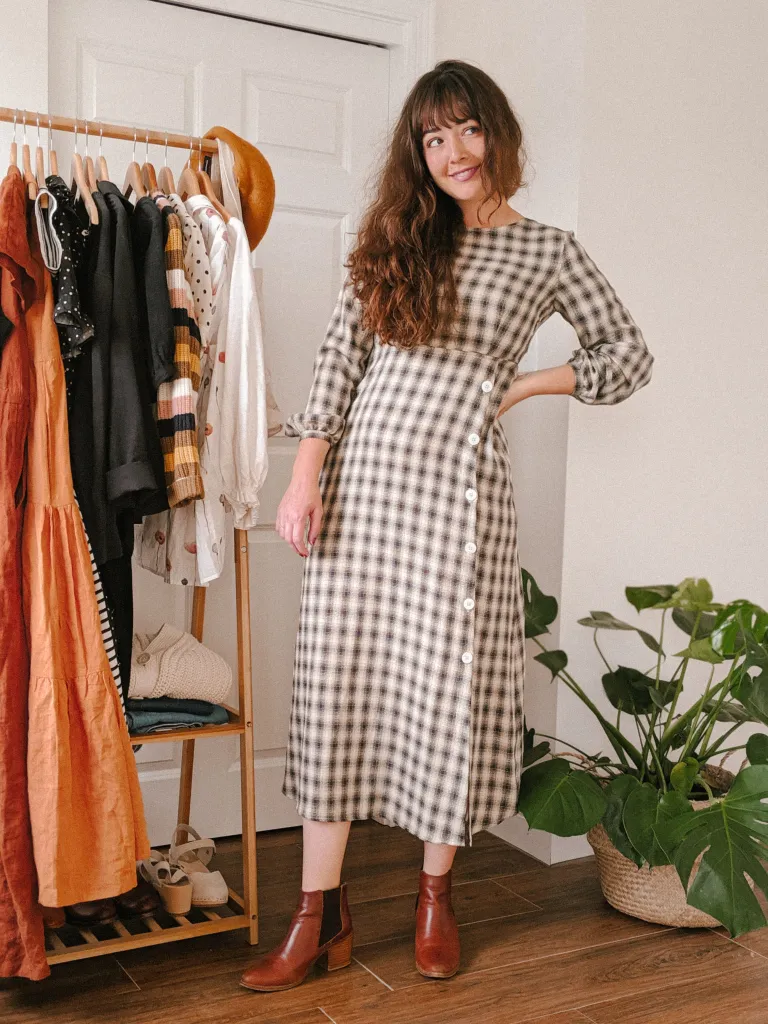 These are my "fall" shoes. I love having these boots to throw on with any outfit. I'm not much of a heels girl in general (or I guess I didn't used to be), but I really love these. There's something about a heeled boot with a dress that I just adore. These boots have lasted through SO much, and even though my style has changed a bit since I got them, I still reach for them just as much. I went up a half-size like I usually do.
The Isla Slide Sandal in Sand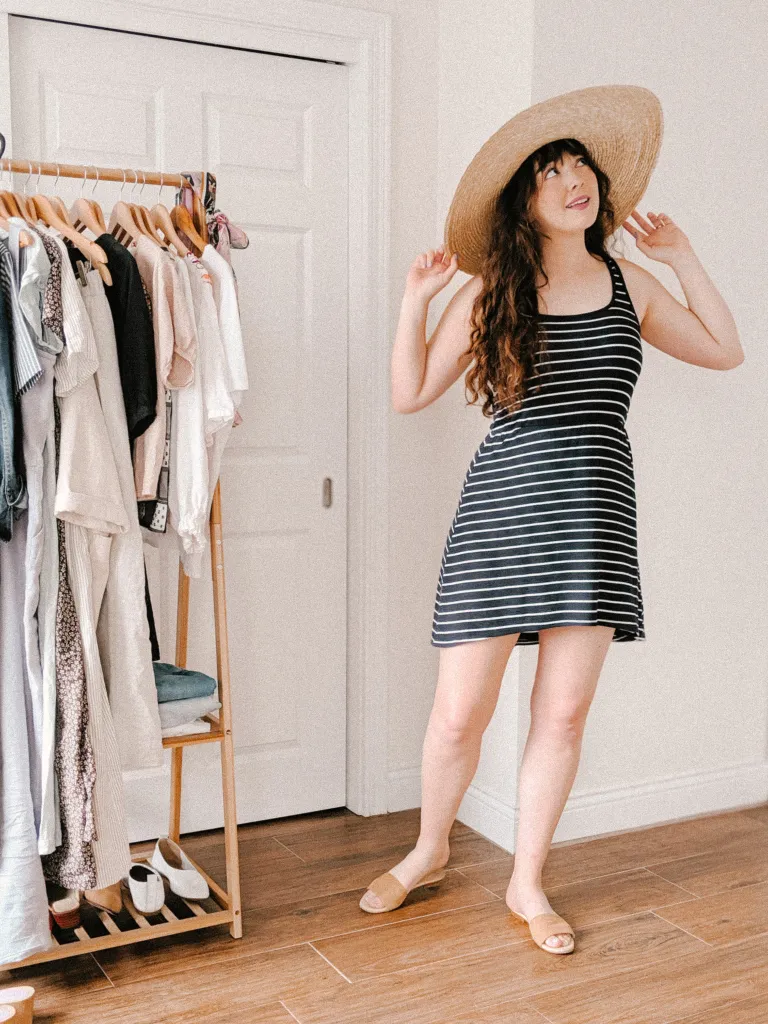 All summer long, I love going barefoot. These slides are basically the acceptable way to do that. I didn't size up in these, but I wish I had. They still work, but they were a struggle to stretch! I typically don't like sandals, flip-flops, etc. When I saw these I screamed with delight because FINALLY I found a summer shoe I knew I would wear constantly.
The Ecuador Huarache Sandal in Almond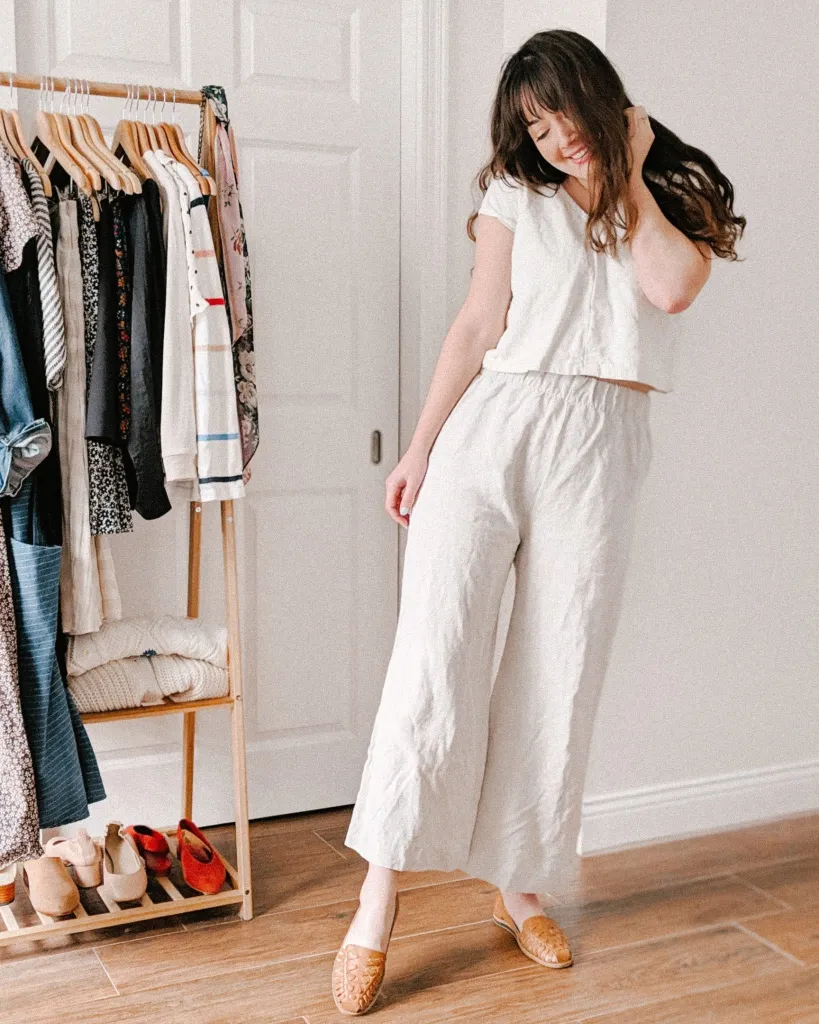 Once you get these to mold to your feel, they are PERFECT. They do take some time however. They are so unique and fun for spring and summer. I always look forward to pulling them out for the warm weather. ESPECIALLY for vacations! It feels weird to have these near the end of the list because I've been wearing them so much lately. I call them my biking shoes. I have them right next to the door and always throw them on at the end of the day for our golden hour bike ride! You definitely need to size up in these – maybe even a full size!
The Lana Ankle Boot in Brandy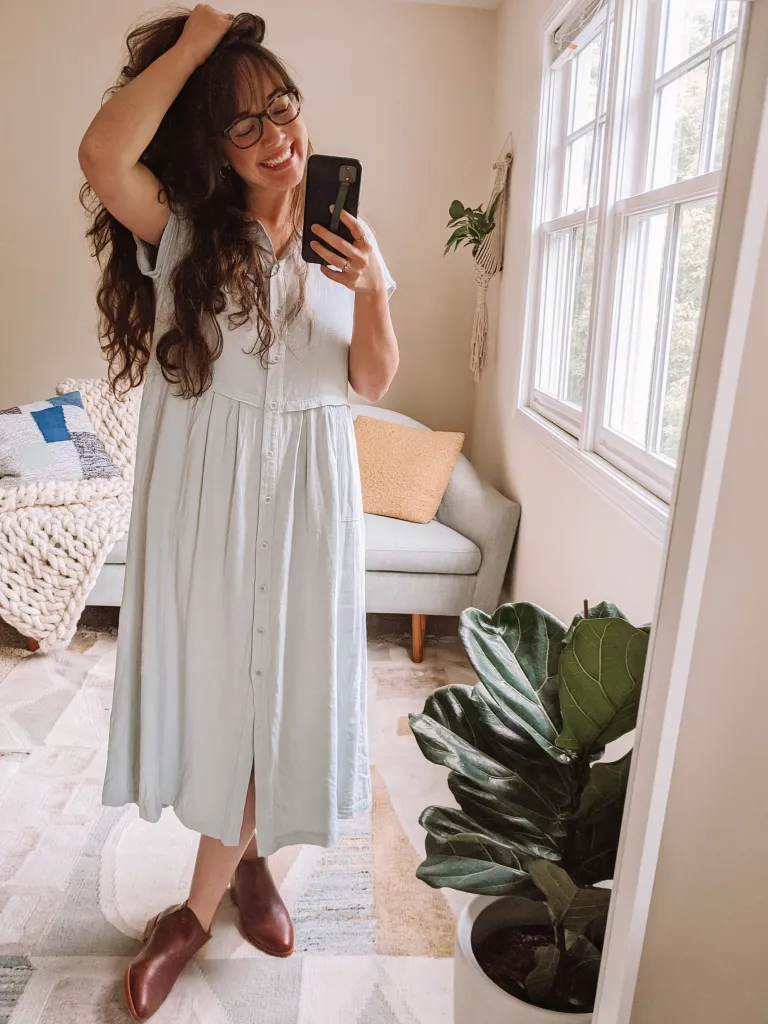 Have you noticed I love the color brandy?! There's nothing wrong with these boots, but they're the Nisolos I wear the least, so here they are at the bottom of the list. But I do wear Nisolos a lot of the time, so that's not saying much! I absolutely love the shape, but they're just a bit less versatile than other boots of theirs. But when I find the perfect outfit for them, there's nothing better! And make sure you go up a half-size, at least.