With more than 2,200 stores across three countries, The Home Depot has been in business for more than 40 years. Not only does The Home Depot sell a variety of home improvement products, but they offer their expertise and knowledge through various home services.
Customers looking for repairs, installations, or remodeling can work one-on-one with an authorized service provider through The Home Depot. House Method looked into The Home Depot's services to provide a review of the company's offerings and ratings to answer if they're a reliable option for your next home project.
Service offerings from The Home Depot
Redoing any part of your home can be overwhelming and time-consuming. Whether you're repairing, remodeling, or seeking expert advice, The Home Depot has the answer. The company employs expert contractors, repairmen, and service providers who are experienced, knowledgeable, and eager to assist with various home projects.
Here's an overview of the installation services offered:
Bath—The Home Depot contractors provide everything from small bathroom updates to complete remodels, whether that's fixing indoor plumbing or installing a shower.
Kitchen—When designing, upgrading, or remodeling, The Home Depot designers can walk you through your favorite styles and choose the right products and materials for your budget.
Decor—Their experts can guide you through selecting and installing shutters and blinds or creating the perfect storage system.
Doors and windows—From garage doors and shower doors to French doors and windows, you can have an expert install or replace them. View their service offerings.
Exterior home—The Home Depot can provide a team to install solar panels, put up a fence, build a deck, and more.
Flooring—Whether you're putting down carpet, hardwood, vinyl, or tile, The Home Depot experts can come measure your space, provide a quote, and install it themselves.
Heating and cooling—HVAC systems are costly, and if you don't ensure proper installation, you could end up spending even more. The Home Depot HVAC professionals can repair or install the system for you. Get a free in-home consultation and one-year warranty with any heating and cooling installation through The Home Depot. View their service offerings.
Water heaters—By using The Home Depot water heater installation service, you get a one-year warranty on parts and labor. They also offer same-day repairs in most areas.
Home organization— The Home Depot offers custom storage solutions for every room, including closets, garage, pantry, entryway/mudroom, laundry room, home office, playroom and more. View their service offerings.
Additional services are available through The Home Depot's Pro Referral marketplace: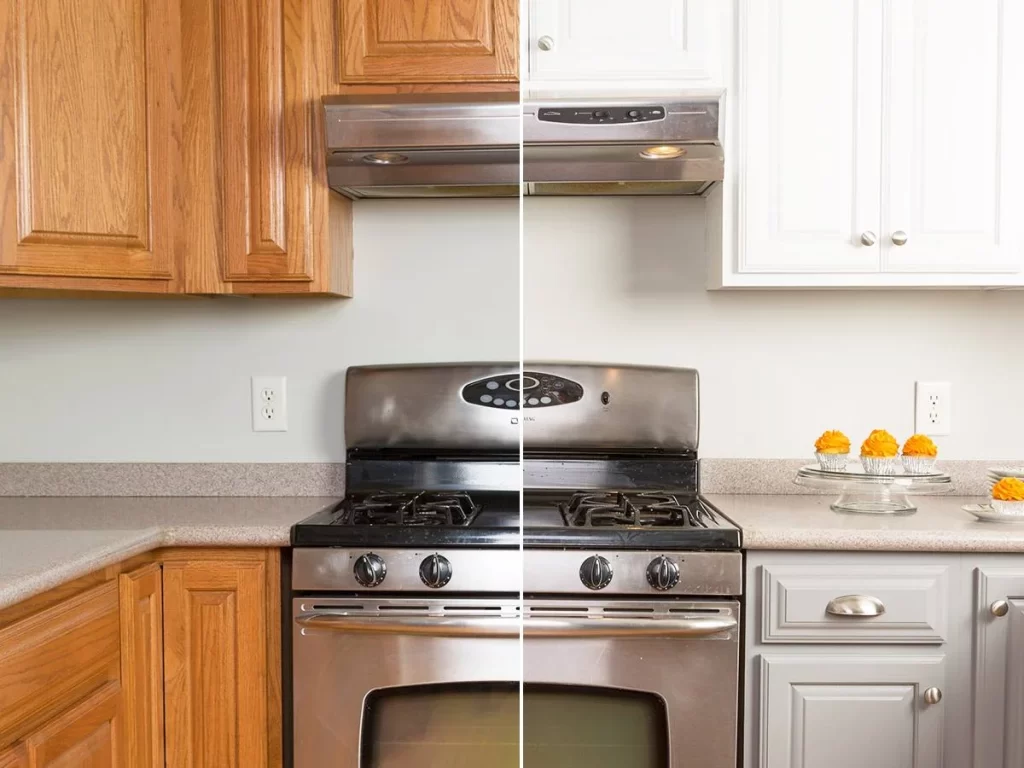 Handyman services—From door hardware installation to removing wallpaper, there's nothing these experts can't do.
Painting services—The Home Depot can set you up an experienced painter who can take home condition, paint type, and cost of supplies into account, saving you time and potential mistakes.
Electrical—Trying to fix electrical problems without an expert is tricky. With Home Depot's Pro Referral, you can compare quotes and experts, finding the one that best fits your needs.
House Method's review of The Home Depot Home Services
What we love about The Home Depot Home Services is that you can do-it-yourself with the help of an expert. Home Depot has always focused on high-quality customer care, and that's no different when it comes to these services.
Other benefits include:
All of their installers, including contractors, are licensed, insured, and background checked.
Anyone included in The Home Depot marketplace is background checked, verified, and required to have insurance.
You can screen local independent pros, compare quotes, and ultimately decide who to hire.
Flexible financing is available to customers, making it easier to get the materials or tools you need to finish any at-
home project.
With access to wellness, personal development programs, and tuition reimbursement, it's clear that the company believes in supporting its thousands of employees, who in turn take care of you.
When it comes to your home, you can never be too cautious. Working with an expert ensures accuracy, success, and at the end of the day, peace of mind.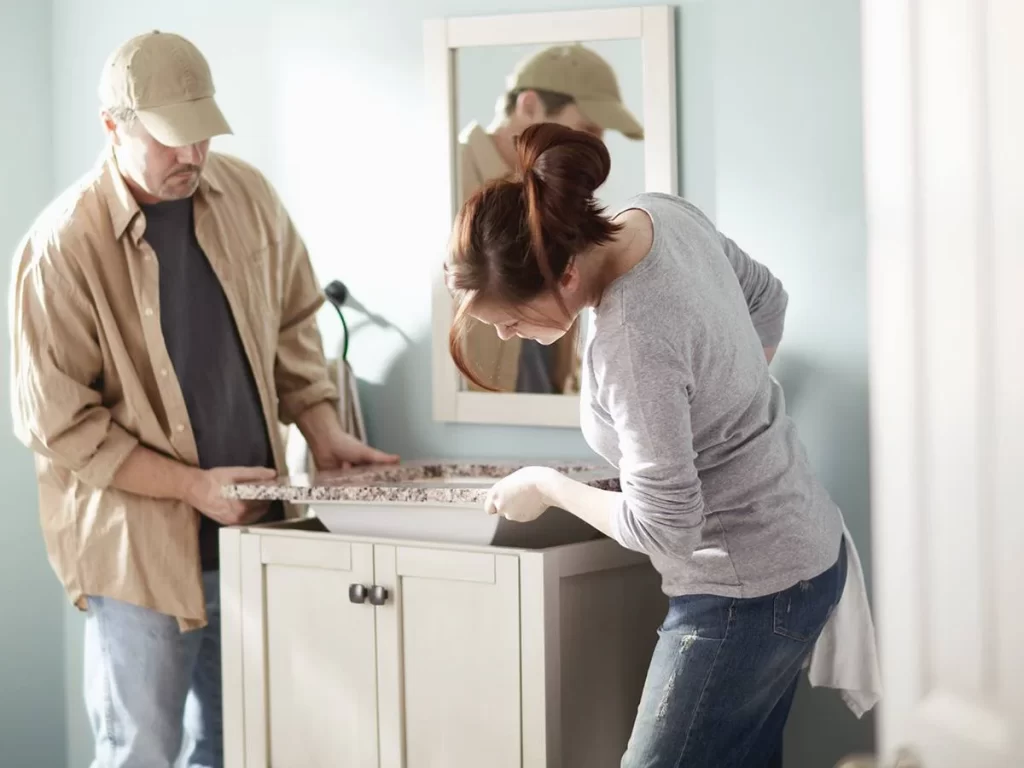 The Home Depot ratings and reviews
With more than 500 customer reviews, The Home Depot has an A rating from the Better Business Bureau and has been an accredited business since 1989.
One BBB customer review said:
"Home Depot cut and installed the living room/hall carpet and pad I picked out …They did a great job and cleaned up the mess. I'm very pleased with the new carpet. Note: One employee damaged the living room closet door trying to put it back. Two employees came back with a new closet door (no charge) and put it up. Thanks Home Depot!"
History of The Home Depot
The Home Depot was founded in Atlanta, GA in 1978 with the goal of providing high-quality home repair and improvement products to DIY enthusiasts. A one-stop shop for home improvement didn't exist at the time, so founders Bernie Marcus and Arthur Blank built one.
Now, The Home Depot is the world's largest home improvement retailer. Over the decades, it has become the go-to source for home repair, maintenance, and improvement.
Here are some best home depot products:
Washing Machine 19 Kg Top Load White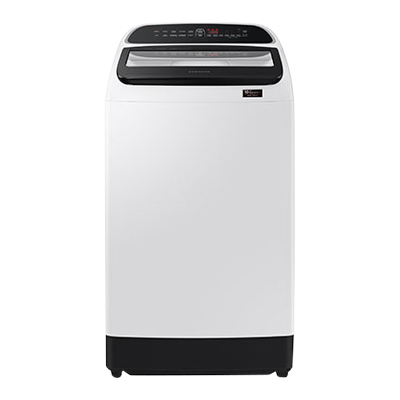 Washing machine 19kg top load white samsung. 9 wash cycles. 2 temperature levels. Digital inverter. Wobble technology. Magicfilter. Smart check. Children's insurance. Tempered glass lid. LED display. Eco drum washing. 120v/ 60hz.
Automatic Washing Machine Top Load Winia 21 Kg Air Bubble 4d+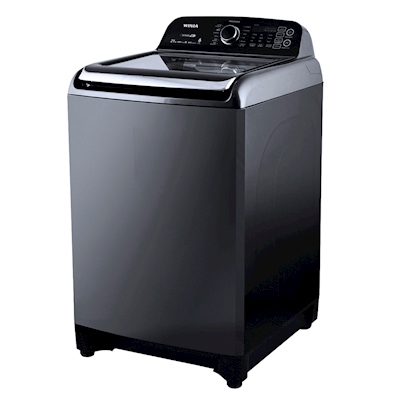 Winia top-loading automatic washing machine, its maximum capacity is 21 kg with an ecological grade certificate that saves on water and energy consumption. It has 12 automatic programs and a stainless steel tub.
Silver Stainless Steel Floor Dishwasher 14 Services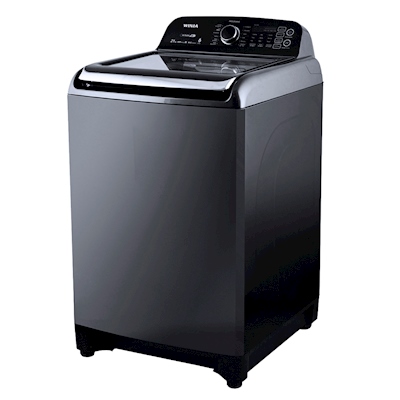 Whirlpool floor standing dishwasher, made of fingerprint resistant silver stainless steel with 3 storage racks. It has the washing capacity of 14 services, 6 cycles and 4 washing functions.
Koblenz Electric Oven 60 Cm Black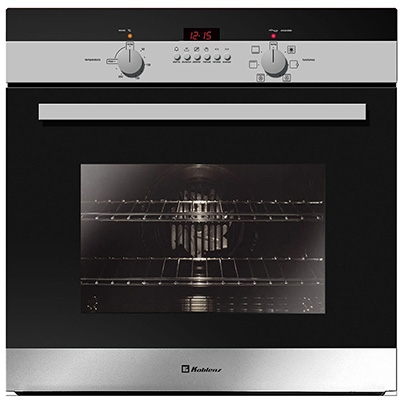 60 cm Koblenz electric oven, has 6 cooking functions, includes 1 grill and 1 tray, incandescent interior light and panoramic window, its exterior design has stainless steel inserts.
Natural Gas And Lp Grill Eb 58 X 50 X 9 Cm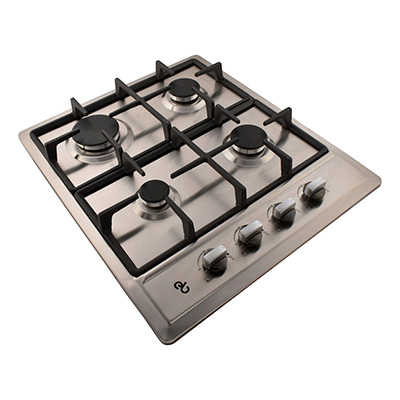 EB grill, has 4 burners of different flame levels with individual cast iron grills and electric ignition, its design allows for LP gas nozzles and an extra set for natural gas.
Black Steel Service Table 58 X 37 X 37 Cm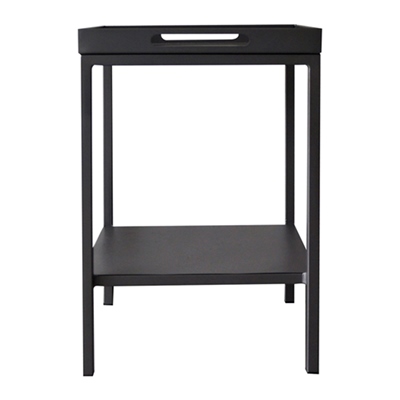 Morgan Durex service table, has 2 levels where you can place various objects in the rooms of the home. Made with a tubular steel structure and sheet covers. Its measurements are 58 x 37 x 37 cm.
Rectangular Suitcase Type Table 1.8 Mx 76.2 Cm X 74.9 Cm Beige Plastic And Steel Structure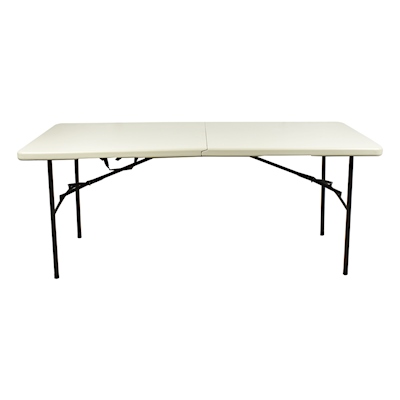 HDX beige table of 1.82 mx 76.2 cm x 74.9 cm, its suitcase design provides practicality for storage, its steel structure is made with a plastic surface that facilitates cleaning and supports a weight of up to 90.7 kg.
Samsung Tmf 14 Feet Silver Refrigerator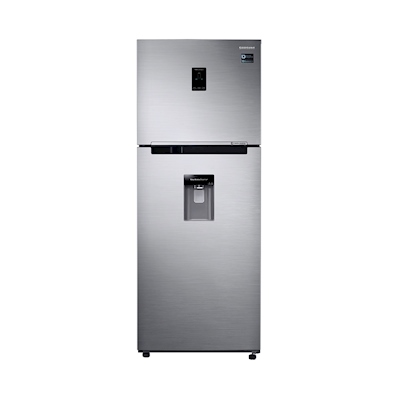 Refrigerator. Samsung. Top mount. 14 feet. Silver. Inverter digital technology. Twin cooling plus. 5 conversion modes. Multi flow. Power cool. Fresh room drawer. Tempered glass grills. Counter door shelves. Fruit and vegetable drawer. Egg container. Led light. Deodorizing filter. Powerfreeze. Manual and removable ice maker. Water dispenser. Electronic display.
Merwry Ceiling Fan 52 Inches Led Light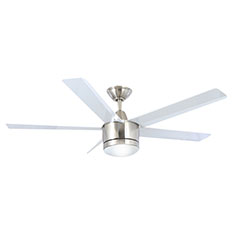 Durango Home Decorators Collection 52-inch ceiling fan with LED light, its installation is suitable for large rooms, providing a pleasant circulation of fresh air in home spaces, it has 5 reversible blades and 1 LED light.
18-Inch Metal Mytek Wall Fan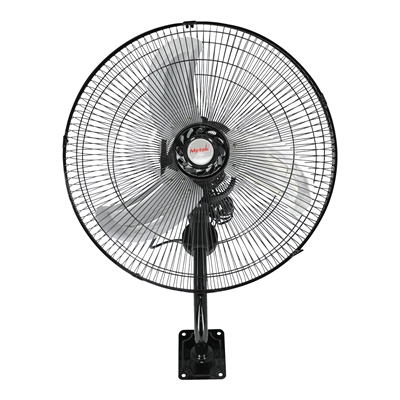 Mytek 18-inch metal wall fan, its use is suitable for cooling rooms. It has 3 operating speeds with an oscillatory system and is suitable for interior areas.
Calentador De Paso Calorex 2 Servicios 11 Y 9 L/Minuto Gas Lp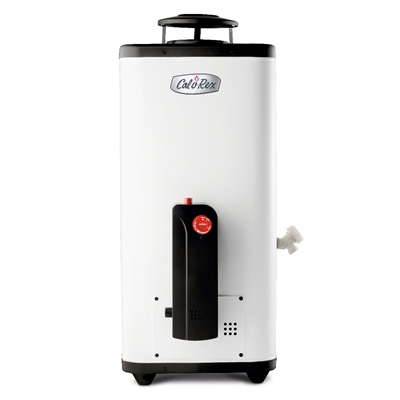 Calorex flow heater, provides hot water without temperature variation in 2 services. Its Calorex Protect system provides easy, practical and safe handling. It has a capacity of 11 L/minute at sea level and 9 L/minute in CDMX.
CALOREX INSTANTANEOUS HEATER 1 SERVICE 7 L GAS LP
Calorex instant heater, provides hot water without temperature variation. Its triple safety system prevents leaks, overheating and hydraulic pressure. It has a capacity of 7 L/min at sea level and is suitable for 1 shower.
Capana Ceramic Floor 45 X 45 Cm Box With 1.64 M2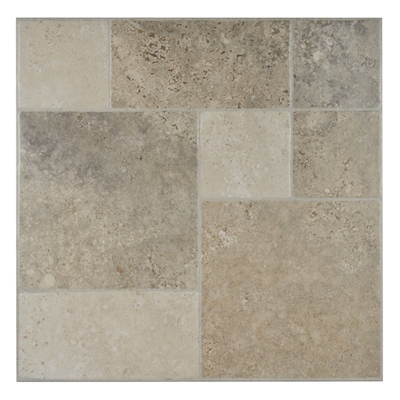 Capaná Daltile floor of 45 x 45 cm, its installation is suitable for interior and exterior areas in places such as bedrooms, kitchens or terraces, giving a touch of continuity between tiles. The package includes 8 pieces with a coverage area of ​​1.64 m2.
Arcadia Ceramic Floor 45 X 45 Cm Box With 1.64 M2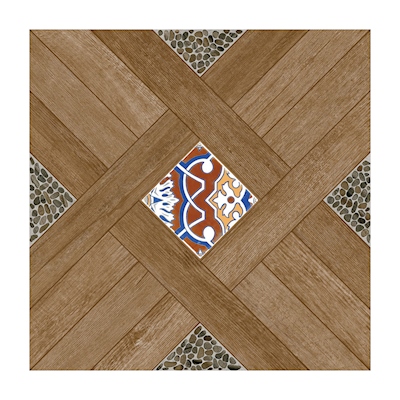 Arcadia Daltile floor of 45 x 45 cm, its installation is suitable for interior and exterior areas in places such as bathrooms, kitchens or terraces, giving a touch of continuity between tiles. The package includes 8 pieces with a coverage area of ​​1.64 m2.
Inna Round Ceramic Rim-Mounted Single-Lever Washbasin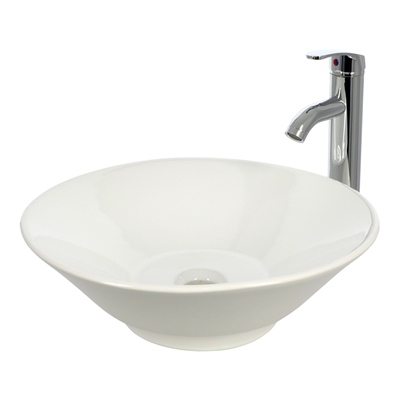 Inna Dica single-lever sink with faucet, suitable for installation in bathrooms. It's made of high-gloss ceramic that's durable and the chrome-finish faucet works with low water pressure.