About Home Depot
If you've ever bought a plank of wood or a power drill then you've likely heard of Home Depot. It's usually one of the first places you think of before any DIY project, big or small.
Home Depot has been around for a long time, so it's no surprise that they have over 5.5 million Facebook followers! They also carry a lot of well-known hardware brands, which has led them to be featured in quite a few different media outlets.
If you're somehow not familiar with this brand, then you've come to the right place. In my Home Depot review, I'll break down some of their best-selling products, customer reception, highlights, and more, plus I'll give a final verdict on whether I think you should spend your money here or take it to the guys next door.
Overview of Home Depot
Home Depot is one of the largest distributors of home goods in the world. It has over 2,000 retail locations, nearly 500,000 employees, and locations across North America.
The brand was established in 1978 as a way to become the largest home-improvement store on the planet. They clawed towards that goal by slowly spreading across the United States and helping customers find the tools and guidance they needed to complete their projects.
It's nuts to think how successful they've become in less than 50 years. Let's look at what else is worth thinking about in the highlights section of my Home Depot review.
Highlights
Distributor of many of the best home improvement brands
Incredibly deep and diverse product selection
Variety of savings programs
Free shipping available on certain items
Locations across North America
Home Depot Services Review
To give you a clear idea of the quality of products that you can expect from Home Depot, I've chosen a few of their best-selling products to feature in my review.
Home Depot Titan Pro Series Black Faux Leather Reclining Massage Chair Review
The first item in my Home Depot review is without a doubt the most essential piece of household decor you can acquire: a massage chair. But why settle for one that just lightly rolls your back rather than a chair that can get deep into your muscles and get out all your knots?
That's what the Home Depot Titan Pro Series Black Faux Leather Reclining Massage Chair can do for you while also giving you a comfortable place to rest.
You can kick your feet back and recline to a near-supine position. You'll also have 5 massage modes to pick from to alleviate your worries.
The Home Depot Titan Pro Series Black Faux Leather Reclining Massage Chair is also available at a massive discount. You can collect it for only $1,899 rather than its usual $2,999.
Home Depot Bellmore White 9-Drawer Dresser Review
If you want a classy yet versatile dresser then look no further than the Home Depot Bellmore White 9-Drawer Dresser. The majestic white-washing gives it a refined look but it has a homely shape and function that allows it to slip into most interiors.
This dresser has a wooden frame and black-tinted handles. Its 9 drawers give you tons of space for all of your clothes and accessories. It measures 66" wide by 20" deep by 35.75" tall.
If you aren't sold yet, take care that this piece has a three-year warranty. You can buy it for $829.
Home Depot KitchenAid Artisan 5 Qt. 10-Speed Empire Red Stand Mixer with Flat Beater Review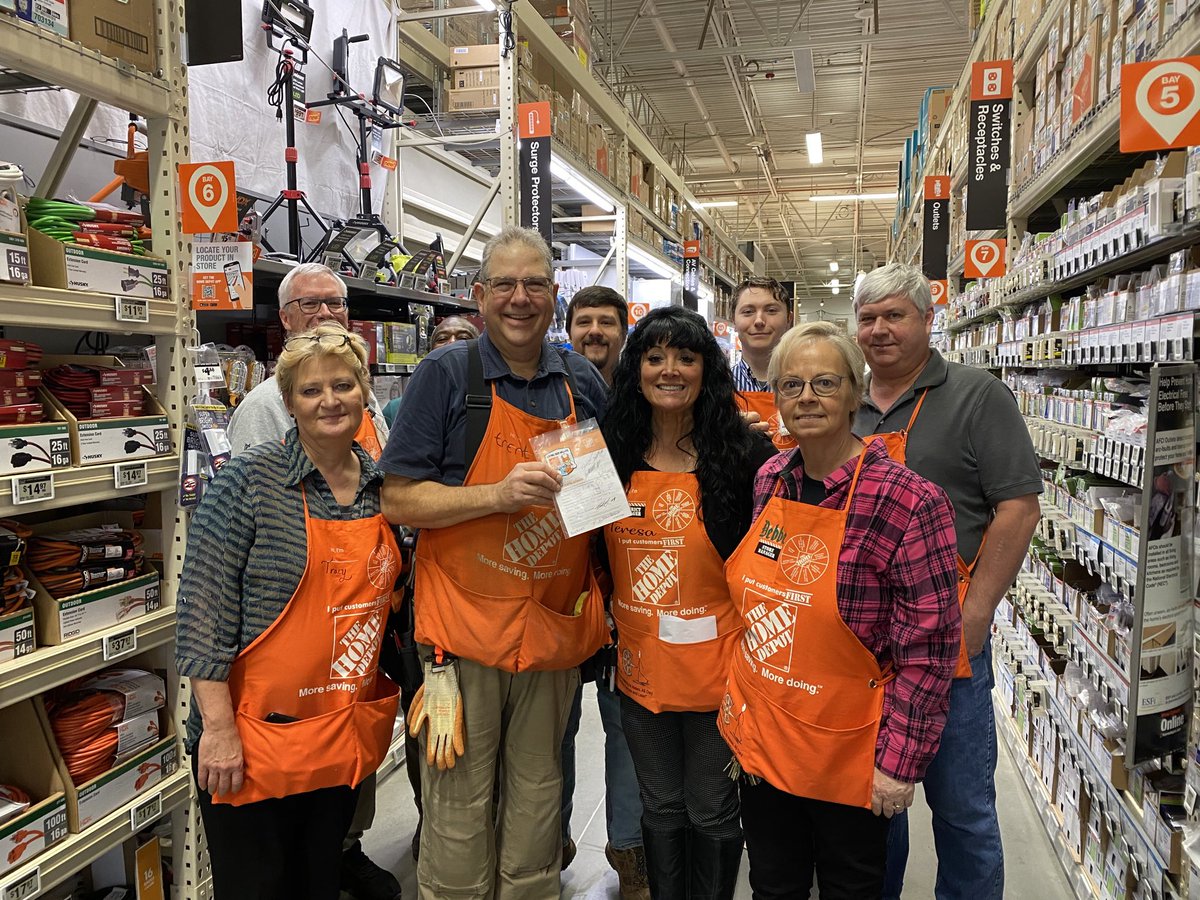 Let's move things from the kitchen to the bedroom with the next item, the Home Depot KitchenAid Artisan 5 Qt. 10-Speed Empire Red Stand Mixer with Flat Beater. This device can help you skip the worst part of baking: kneading the dough.
This item has a stainless steel bowl that can hold up to 5 quarts. You can cycle through 10 different mixing speeds and detach the hook for easy cleaning. This baby will make baking easy.
You can boost your dessert-making skills by grabbing this item for only $450.Home Depot Company Cotton Voile Jade Twin Cotton Quilt Review
Now that we've finished up in the kitchen, let's turn to the last item in my Home Depot review, which will take us back to the bedroom.
The Home Depot Company Cotton Voile Jade Twin Cotton Quilt can be a comfy new addition to your sleep routine. You can use it in the summer as it's lightweight and soft, or as a layering piece in the winter.
This quilt comes in a variety of welcoming hues and tones and is made from cotton and quilted by hand for a homely appearance. You can buy it for only $143, which is cheaper than the regular asking price of $169. If you need bigger sizes, you will have to pay a little extra.
Who Is Home Depot For?
The products in my Home Depot review, and on the brand's shelves, are for anyone of all experience levels with home renovation experience. Employees at their stores will gladly help you out if you need it.
Home Depot Reviews: What Do Customers Think?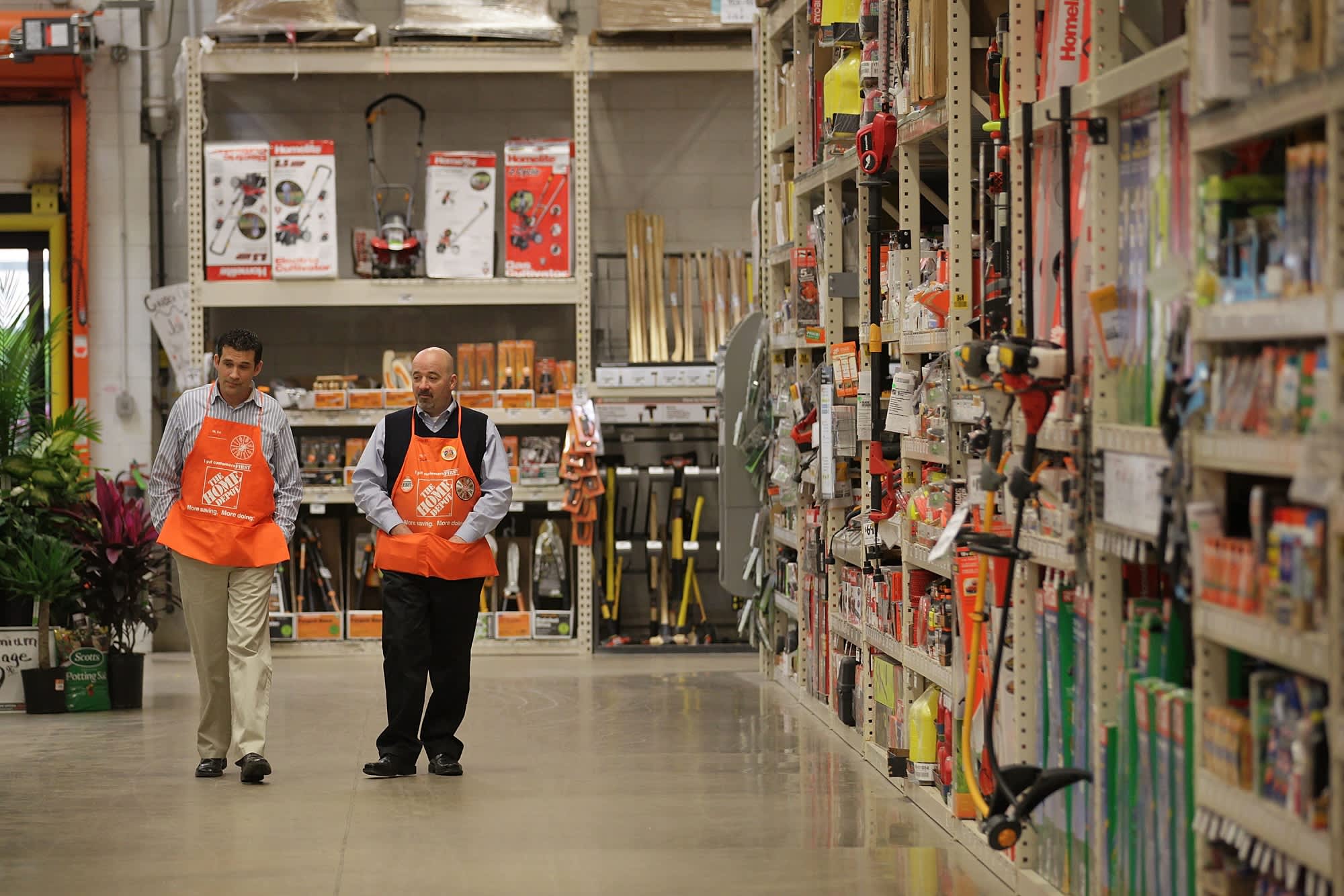 Now that you've seen what the brand has to offer, I thought it would be a good idea to see what customers think of them. Here are the scores for the products I featured in my Home Depot review, as seen on the brand's website:
KitchenAid Mixer with Flat Beater: 4.9/5 stars based on more than 36.6k reviews
Cotton Voile Jade Twin Cotton Quilt: 4.6/5 stars after 65 reviews
Titan Pro Series Massage Chair: 4.5/5 stars from 489 reviews
Bellmore White 9-Drawer Dresser: 4.5/5 stars after 98 reviews
Overall, it seems that customers were very satisfied with their products. But I didn't stop there. I also looked at a few other Home Depot reviews on other websites to see what people had to say about the brand.
Here's what one buyer wrote in their Home Depot review on Consumer Affairs: "Home Depot has always been a dependable home supplies retailer. If you can't find something at the other retailers, you'll most likely find it at a Home Depot. Prices are reasonable (not cheap) and customer service is above average, provided you look for it."
Fair prices, good product selection, and solid customer service were common throughout many Home Depot reviews I read. Another short piece of feedback spoke about those points as well: "I really prefer Home Depot because there's always associates there to assist you. You can always return things and I enjoy ordering online and picking up in store."
The final Home Depot review I want to include speaks about the brand's great prices that are awesome for customers trying to save some money: "I really enjoy going to Home Depot's and going shopping there, the variety is there and the prizes are very competitive on some items."
From what I found online, Home Depot has succeeded for a reason: many customers love what they offer. From products to customer service, customers trust Hoem Depot when they think of home renovations or other projects.
Is Home Depot Legit?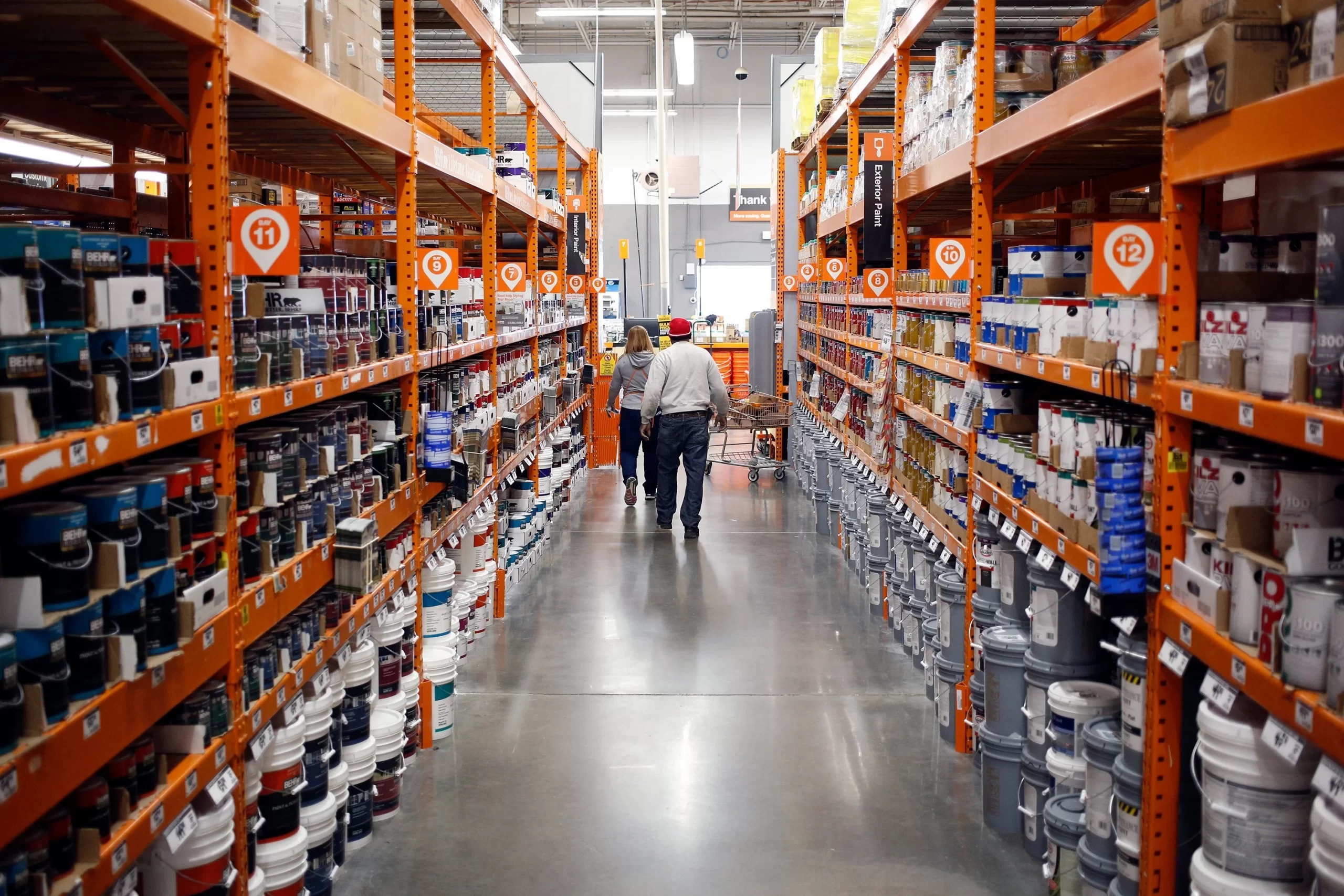 While I believe that Home Depot is legit, there is one issue that comes with a company of this size: undertrained staff members. Due to their size, not all their employees are trained to answer every customer question, which is why there are reports of unsatisfactory Home Depot customer service.
However, I'd take these complaints with a grain of salt because these issues depend on the location you shop at. They're not universal, but they are worth keeping in mind.
Is Home Depot Worth It?
I think Home Depot is worth it if you're looking to get everything you need for home improvement or renovations in one place. Their deep roster of items and competitive prices make them one of the most accessible brands to shop from, especially given how easy it is to find their stores.
Home Depot Promotions & Discounts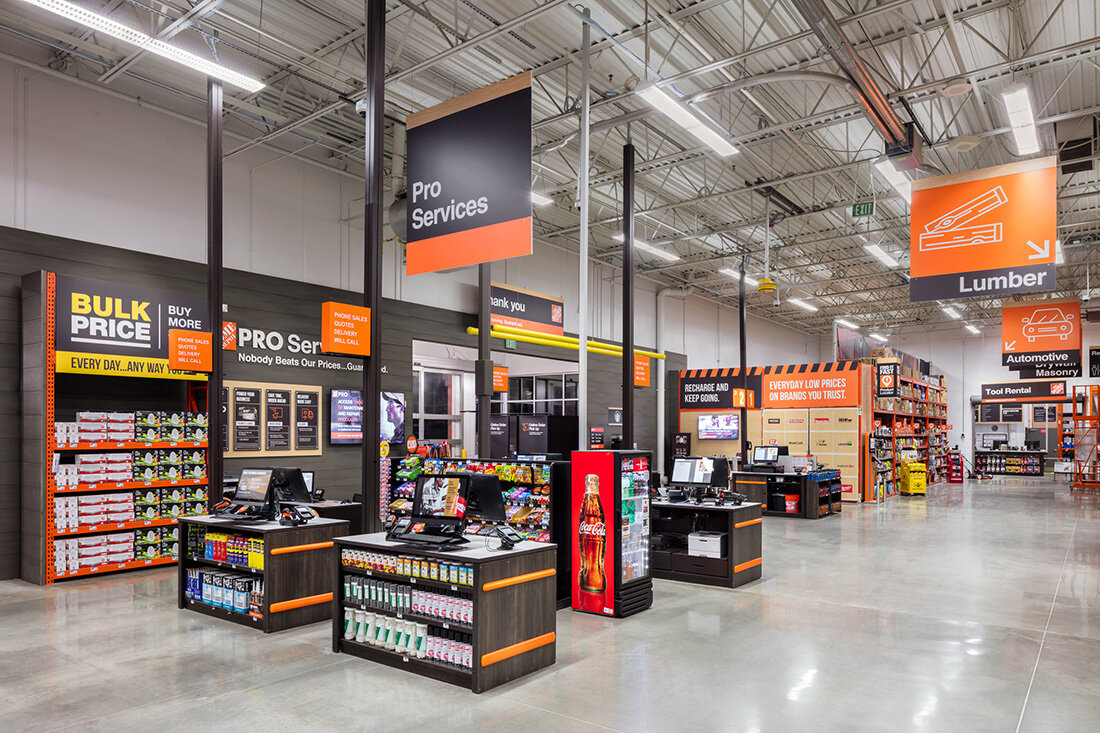 If you like baths and love savings then I have good news for you. Home Depot is currently running its Biggest Bath Savings of the Season event online. The best part is that you don't even need a Home Depot promo code to earn back money on your purchases.
You can save up to 40% on items like the Home Depot Vanity ArtBordeaux 59 in. Acrylic Flatbottom Freestanding Bathtub in White or the Home Decorators CollectionAberdeen 72 in. x 22 in. D Bath Vanity in Antique Oak with Carrara Marble Vanity Top in White with White Basins.
Where to Buy Home Depot
Home Depot sells its products online or through one of its many storefront locations.
FAQ
Who owns Home Depot?
Ted Decker is the current president and CEO of Home Depot.
Does Home Depot ship internationally?
The Home Depot can only ship to locations within the United States unless you visit their Canadian website.
What is Home Depot's Shipping Policy?
You can sign up for free two-day delivery for your Home Depot purchases over $45 depending on your location and the item. You can also pay extra to get some items sooner.
What is Home Depot's Return Policy?
You can return most unused and unopened Home Depot purchases within 90 days of their delivery. However, some items must be returned within 30 days, this includes:
Furniture
Area Rugs
Gas Powered Equipment and Tractors
Generators (other than Whole House and Stationary Generators)
Consumer Electronics (Televisions & Computers)
How to Contact Home Depot
I'll finish my Home Depot review by telling you how you can contact the company if you have any questions:
Phone: 1-800-466-3337
Text SUPPORT to 38698
Visit the customer support section of their website