There is a myth that men's fashion is just about shirts, blazers, or tuxedos. But there is so much more to men's style. Wearing a simple shirt, pants, or adding a belt is not enough. Giving attention to smaller details has always been overlooked by men which is why they always feel that something is missing or they are not looking up to the mark.
However, that missing factor in their attire is accessories. Most men are living in the misconception that accessories are only worn by women. But the times have changed and now various types of accessories are readily available to buy and wear by men.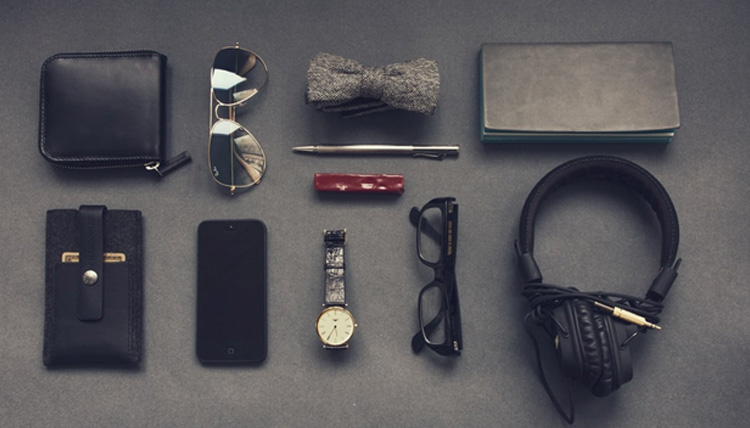 Whether you are pairing them with your casual wear like a pair of denim or formal wear like suits or tuxedos, accessories offer you the liberty to express your personality and look elegant. Also, they are important as they act as your best friend just like your perfect pair of denim, and offer an ultra-fine touch.
So, if you are wondering which accessories to invest in or which one to ignore with your pieces of denim then here are some of the top 10 fashion accessories for you which will help you avoid a fashion faux pas:
A watch– This might be your everyday wear item but it is the ultimate accessory that can enhance your denim look. A class watch never goes out of style and is perfect to pair with your casual as well as formal look. There are various options in watches like a strap watch or chain watch, big or small dial, etc. Even if you want to opt for minimalistic fashion just adding a watch is a smooth or safe move.
How it can amplify the denim look – It adds a nice charm to your outfit and doesn't make it look dull. You can go for either cool colors in it or evergreen silver or gold color.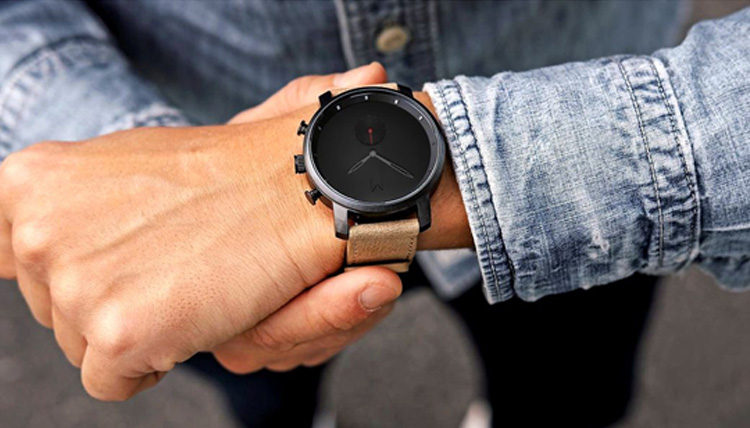 Rings– Not all men like to wear rings but experimenting with them is never a bad idea. Rings are versatile and choosing them can make you look stylish. However, there is a misconception that men's rings should be limited to marriage. Also, you should ensure that going for big metal rings can look gaudy and can ruin your outfit. Thus, try wearing sleek rings. Having gold and silver rings in your accessory section is a must.
How it can amplify the denim look – Rings can add an edge when worn with denim and adds an oomph factor. Plus, there are no harsh rules while wearing rings with our outfit.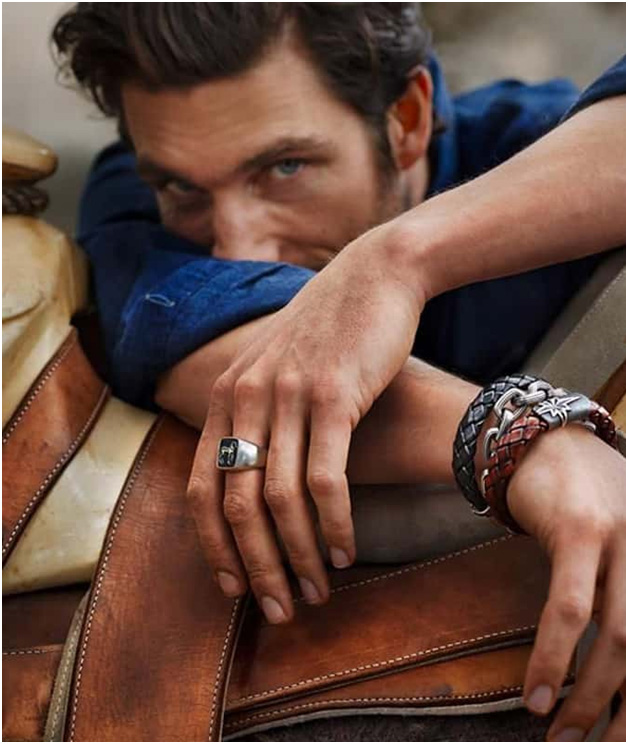 A belt– It is a fact that not every man likes to wear a belt. But it does make a hell lot of difference. Wearing a belt with a nice pair of denim makes you look a bit dressier. A basic shirt and denim when worn with a nice belt can completely transform the entire look. Try getting your hands on a rustic or black belt which goes with both casual and formal outfits. You can even go for a silver belt however ensure that the buckle of the belt doesn't look gaudy.
How it can amplify the denim look – A belt adds a nice dimension to your entire outfit and looks classy. This is one accessory that you shouldn't overlook at any cost.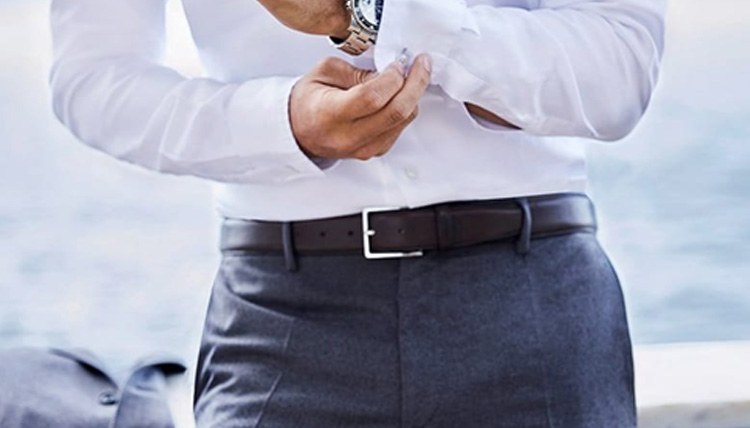 Eye Wear– How can we not include eyewear in this list? If you ever feel confused what accessorizing your attire then choosing your favorite eyewear is the best solution. Not only does it elevates your outfit but helps in protecting your eyes from dust and sun. It is a perfect accessory for summer. However, choose the eyewear depending on your face cut and personality.
How it can amplify the denim look – Different types of Denim and eyewear go hand in hand and there is nothing better combination than this. It simply looks attractive and effortless.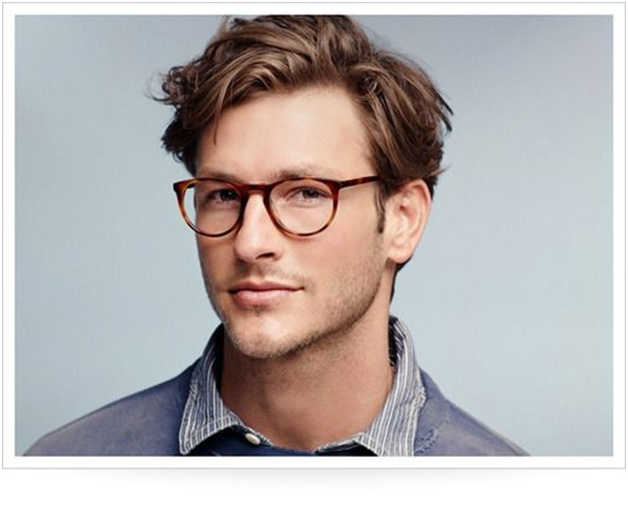 Scarves– This is a great accessory but only for winters. Usually, the shape of the scarf is very long and heavy. It is a great option for an accessory if you want to cover yourself or be safe from chilly winters. Scarves come in various colors and patterns and depending on your outfit needs you can select any type.
How it can amplify the denim look – It is a great accessory to add a pop of color. Scarves paired with pieces of denim are a nice combination.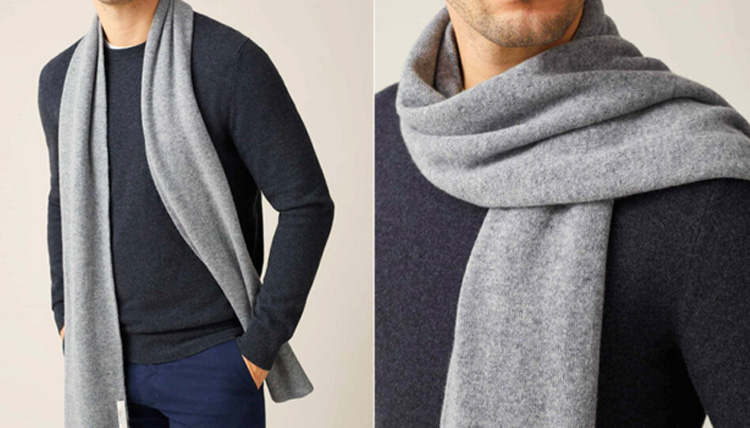 Hats – A lot of men try to stay from hats as this is a tricky accessory to style. However, if you the right way to wear it then hats are your best friend. But it is essential that you have a bit of knowledge about which hat goes with which outfit. For casual wear, you can choose beanies, bucket hats as well as baseball caps. You can even opt for straw hats.
How it can amplify the denim look – It adds a fun element to the whole denim look. Accessorizing hats with denim is different but is a deadly combination.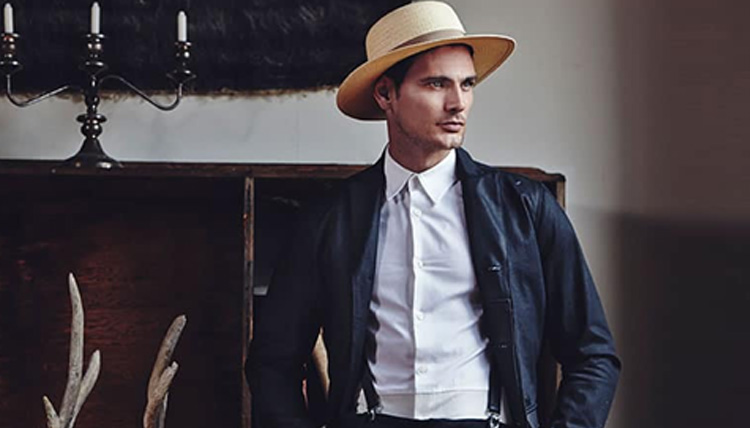 Tie clips– Someone has rightly said that it's the details that matter. Earlier tie clips were used to pin the tie to the shirt but now it is purely used for fashion. However, it is essential to choose the color of tie clips that goes with your outfit.
How it can amplify the denim look – Tie clips adds a nice touch to formal wear. They also come in various styles which can be fun to accessorize with a tie and denim look.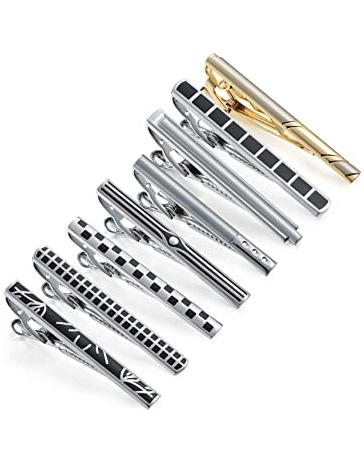 Necklace– The norms are changing and necklaces are now even worn by men. You can wear a pendant necklace or a simple chain necklace with your denim outfit. However, ensure that the necklace shouldn't be too big as it may ruin the entire look.
How it can amplify the denim look – It looks unique and different from the rest of the denim looks. You can simply wear t-shirts or shirts.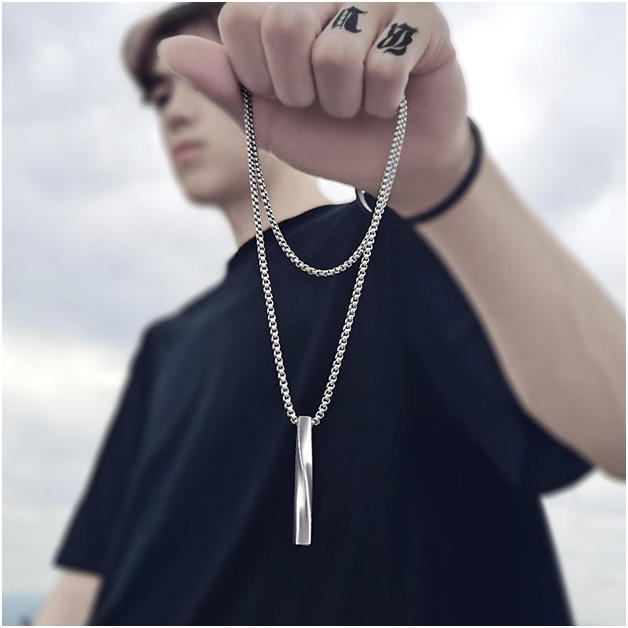 Bracelets– The popularity of bracelets in men's fashion is unbelievable. Whether you are casually dressing or formally, there are all sorts of bracelets that can amplify both looks. However, try to avoid leather cuffs as they have outdated. Try opting for mala bracelets or leather cord bracelets.
How it can amplify the denim look – Instead of wearing a watch you can opt for bracelets as they look impressive and very minimal.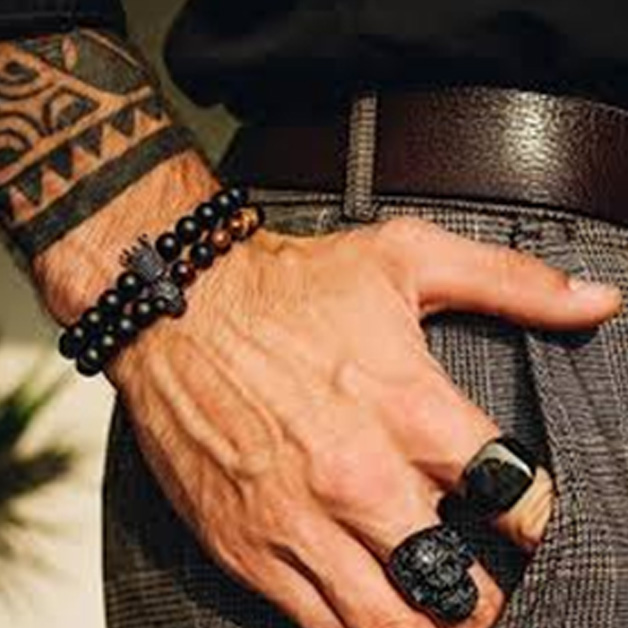 Wallets – No wonder wallets are meant to hold money it is an essential accessory for every man. Also, wallets don't have to be boring. You can always play and have fun while choosing them. Chunky wallets are great for casual purposes and slim wallets are meant for formal wear.
How it can amplify the denim look – Adding a chunky wallet with your denim looks fun and exciting.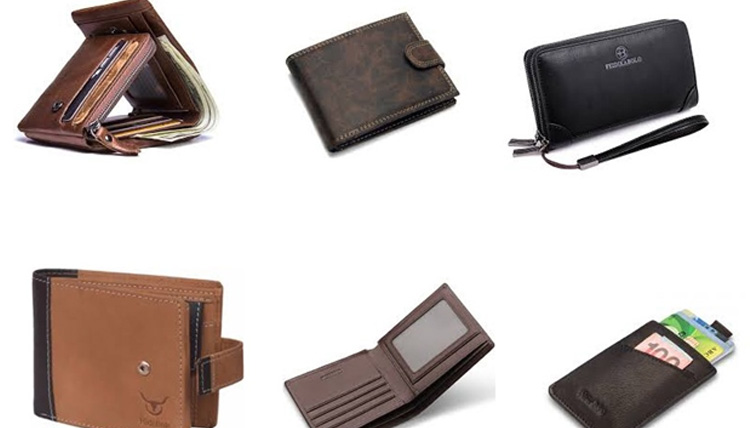 Bags: A bag can make or break your style quotient and look. While wearing a pair of denim, one must pick a bag wisely to amplify the look. Although, it's major purpose is to carry your items but one can style it up with the clothes. To create a sharp and bold look, it's recommended to go with a leather bag. You can either pick a messenger bag with the cross-body strap to flaunt it comfortably. However, if you are going for a super formal meeting then a brief case is an apt choice for you.
How it can amplify the denim look – Adding a bag to your attire can amplify your dressing sense specially while going to office.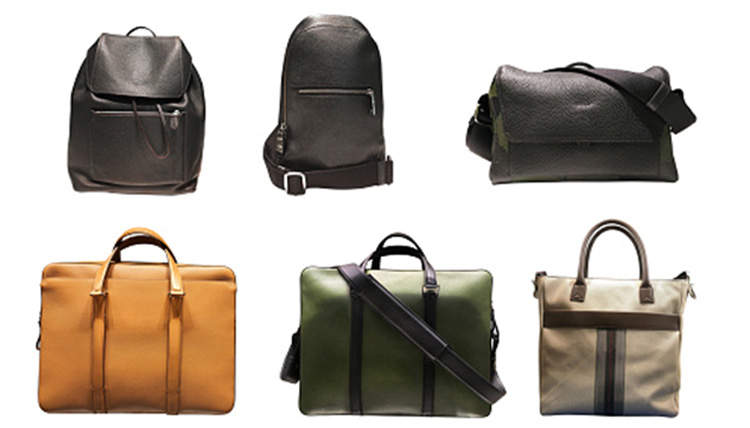 Footwear: Last but certainly not least, a pair of right shoes can make or break your look. Although it's not even an accessory it's an important piece to dress up for any occasion. But, many men take a pair of shoes for granted while dressing up. They feel that anything can go with an outfit which is a myth. Shoe brands are making multiple designs and styles for a reason. Hence, it should be taken seriously to make a statement. Make sure to pick a leather pair of shoes for formal meetings and sports shoes/sandals/canvas for informal outings. You can find out various styles and designs in them. Hence, pick as per your choice.
How it can amplify the denim look – While wearing a pair of denim make sure to wear along with footies or socks to amplify the look.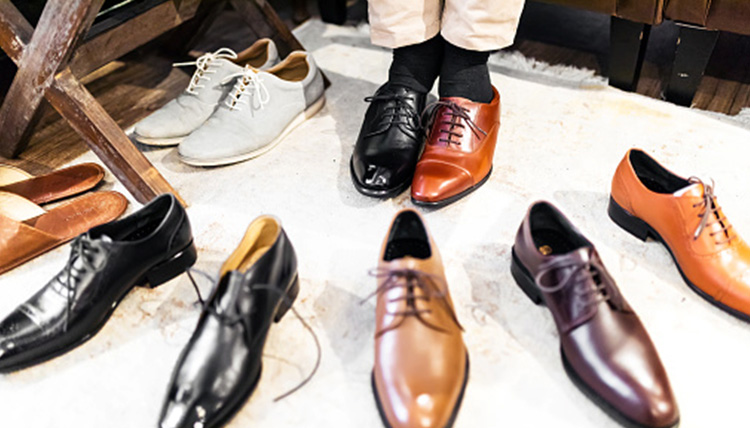 Endnote 
Accessories are highly essential to complement your pair of denim as well as a formal look. Every accessory mentioned above has a fun element to it and allows you to beat any fashion competition. Also, choosing or adding even one accessory will boost your confidence. Therefore, don't ditch the accessories but make them your fashion pal.
For more information regarding buy jeans for men online, online shopping & Slim fit jeans for men Visit: Ekartzon