Agoda is one of the most popular online booking sites in Asia and I use it along with Airbnb whenever I travel.
It's easy to find hotels, apartments, condos and hostels for a reasonable price no matter which city you stay in. For years, I used Booking.com but have started using Agoda because you can pay with Paypal.
If you are a freelancer or earn some of your income online, using Agoda makes finding a place to stay much easier and simple.
In this review, I'm going to review the pros and cons of using Agoda versus other major booking sites.
Why Use Agoda?
Whenever you travel to a new city or country, you must find a clean and safe place to sleep on your very first night. This is especially difficult if your flight arrives late at night and you suddenly find yourself in a brand new city after dark.
Agoda usually lists over 200+ places to stay depending on which city you are currently in. This not only saves you a lot of time, but let's you compare similar rooms side by side. They also list all the amenities and key information you need to make an honest decision about a room.
How to Use Agoda
Head over to Agoda.com and enter your current location, check in date and number of guests.
Next, Agoda will show you a list of recommended rooms but I prefer to sort the results from lowest to highest price by clicking the "Price low to high" feature.
Why? Because you can sometimes find excellent rooms for up to 80% off. These hidden gems get buried in the recommended results but you will easily find them once you sort by price.
To further refine your results, use the sorting options on the left hand size to filter listings based on price, amenties, facilities, and property types. You can quickly search for hotels under $50 per night or find cheap hostels without going through every search result manually.
PROS
Agoda App is easy to use and has lots of rooms
They accept Paypal and all major credit cards
Bookings are instant and allow fast checkin
Fees are lower than Booking.com or AirBNB
CONS
Customer service isn't the best
Extra taxes are charged in certain cities
Sometimes the App crashes and doesn't work
Hard to get refunds if a problem arises
Tips on How to Find Rooms Using Agoda
Here's a few key tips on how to properly use Agoda so you get the best value for your money:
Use flexible dates: Friday and Saturdays are the hardest days to book while you can find hidden deals if you are flexible with your dates.
Book low rates for several days: If you find a low rate, try to extend your booking for as long as possible. The same room may be much more expensive tomorrow.
Try hostels for late night bookings: If you arrive in a city well after midnight (12AM) then it makes no sense to spend a lot of money when you have to check out at 12pm the next day. Spend a night in a hostel to save money then book a more expensive room later.
Try 5am to 7am for the lowest prices: If you wake up early in the morning, you will find the best Agoda deals while nobody else is awake. The worst time to book a room is around 12pm (it's very close to checkout times).
Frequently Asked Questions (FAQ)
Is Agoda reliable?
Yes. I have been using Agoda for my bookings and have experienced zero problems finding, booking and staying in rooms.
Is Agoda safe?
Agoda uses SSL security to protect your information and does a great job of keeping your credit card & paypal information stored in a secure manner.
Is Agoda trusted?
Millions of people use Agoda to book hotels and flights on a monthly basis. They are extremely popular in Asia.
Is Agoda legit?
Yes. I can easily book a room without any hassle and show up at the hotel/hostel with zero problems. All you need is the Agoda confirmation email and you are all set to go.
What are the different Agoda payment options?
Agoda accepts Visa, Mastercard, American Express and Paypal.
Does Agoda accept debit cards?
Yes. You can use debit cards to book with Agoda as long as you have enough cash in your balance.
Does Agoda have hidden charges?
No. Agoda charges a 10 to 12% service charge on most bookings. This is standard practice in the online bookings industry. You get a complete breakdown of charges on the "Payment Details" page before you book.
Does Agoda charge a booking fee?
Yes. Agoda adds a 10 to 12% booking fee aka service charge to each booking.
Agoda Pros – Things I Like
Easy to navigate website
Hundreds of rooms to choose from
Accepts all major credit cards and Paypal
Simple 4 step booking process
Offers coupons and insider deals that save you money
Provides simple email confirmation to show at checkin
Saves your credit card and paypal information for future use
Agoda Cons – Things I Don't Like
Sometimes it takes a while for the hotel/hostel to receive the confirmation
Taxes and service charges add between 10 to 25% more to your costs
Prices can be a bit more expensive than Airbnb for similar-type apartments
Great deals often have several dozen people viewing them at the same time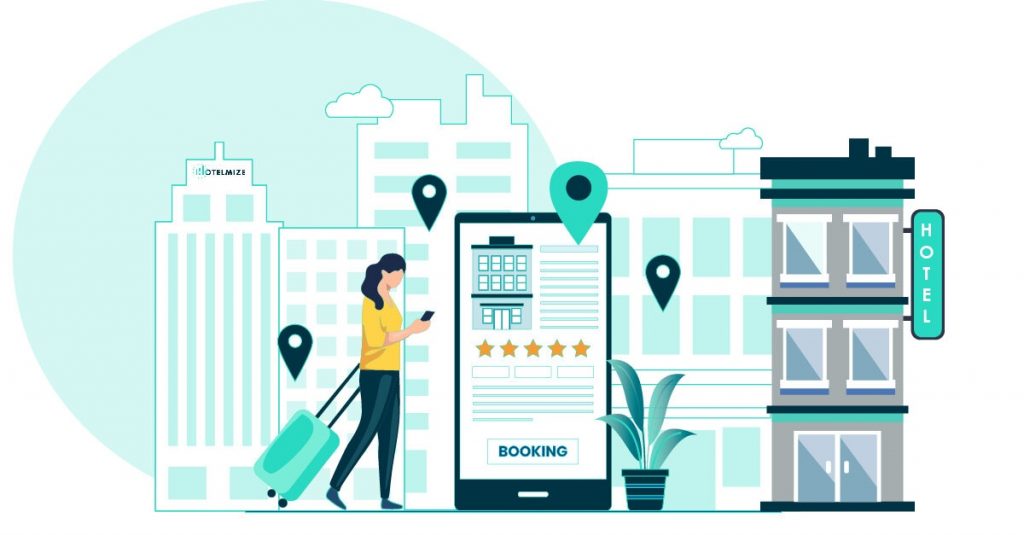 My Overall Agoda Rating: 8/10
As an expat, I am always on the lookout for great booking deals because I want a clean and comfortable room at an affordable price. Agoda is one of my favorite online booking websites and I use it a lot while traveling in Asia.
I highly recommend Agoda as a great way to find a good hotel/hostel for a reasonable price.