Hanna Andersson is an US based company that founded in 1983 by a Swedish-born lady named Gun Denhart, in Portland, Oregon, United States of America. The company began as an exclusively mail-order catalog based retailer and it mailed out its first catalog in the year of 1984.Co-founder Tom Denhart remained the company's creative director until 1995. The first brick-and-mortar store opened in 1990, but the company now operates fully as an online only retailer.
In 1995, the Denharts hired Phil Iosca as the CEO who refocused the company on young children's apparel. Then, in 2001, the Denharts sold the company for $175 million. Following the initial sale, Hanna Andersson sold to a succession of private equity firms and purchased by Sun Capital Partners. Gun Denhart remained on the Board of Directors until 2007. When Iosca retired in 2010, then-COO Adam Stone named the new CEO of the company. In 2016, L Catterton bought Hanna Andersson and the company presently headed by Sally Pofcher, who named the CEO in 2021. As of 2021 it has around 400 employees and operates as an online based and mail-order retailer based company and ships to over 200 countries across the world.

They specialise in children's clothing and apparel and manufacture clothing for babies, toddlers, kids, and women. The clothing is of very good quality, well made, durable, crafted for comfort and sublime softness and also very fashionable. Over 60 percent of the products are OEKO-TEX Standard 100 certified and many items made with organic cotton which makes it very comfortable to wear. In 2014, the company expanded its business to include home decor and bedding items to its catalogue. The brand always focused on high-quality clothing for babies, toddlers, kids, and adults. This brands products known for bright, happy designs and matching family pajamas.
They make a variety of dresses like swimsuits, pajamas, PJ pants, playwear, tops, graphic tees, shorts, pants, sweaters, sweatshirts and outerwear for boys and jersey pillowcase dresses, tops, jumpsuits, rompers, pajamas, skirts, shorts, leggings and pants for girls. Moreover, they all come in a variety of pattern and style along with a blend of beautiful vibrant colours that match the fashion trend for kids, toddlers, boys and girls and even adults. They make many character based clothing in partner with various cartoon and comic book companies like Marvel and Disney. The variety of clothing includes Marvel, Star Wars, Sesame Street, Peanuts, Disney Minnie Mouse, Disney Micky Mouse, Disney Winnie the Pooh, Disney Princess, Disney Frozen 2, Justice League, Disney and Pixar, Grinch, ELF etc. These help them to attract the attention of the kids even more and make the brand even more favourable among the younger generation.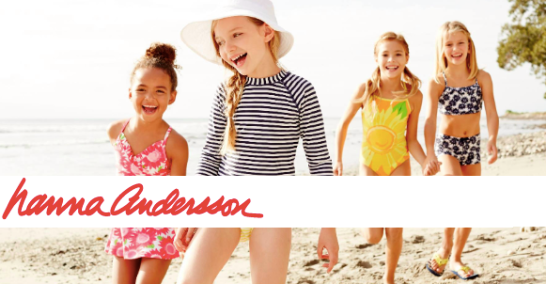 Pajamas are the main attraction of Hanna Andersson and their range include a variety of pajamas for different age groups. For Baby- Toddler (0-3 Years) they have Sleepers, Gowns and Wearable blankets, Slippers and Moccasins. For Kids (0-12 Years) they have a collection of Long Sleeve Pajamas, Pajama Short Sets, Nightgowns, Slippers and Moccasins. And lastly for adults (above 12 years) they have a different range for Women, Men and Unisex and Flannels.
The dresses are manufactured all over the world with 60 percent of their clothing being made in the United States, 30 percent in Europe, and 10 percent in the Far East.
The dresses fit true to size and can be made to re-use next year for babies if they are bought one size up because most of them are a snug fit, and will fit the kids this year also, just that it will be a little long but it would not be that of a problem. Most of the clothing is pre-washed and thus does not result in any significant shrinkage thus always make sure to check the care instructions on all the dresses to ensure that they last and keep their famous softness.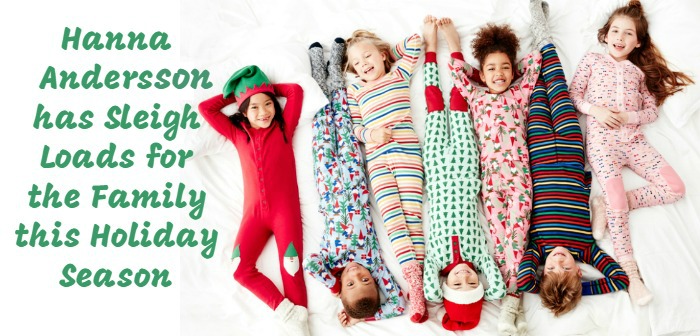 At Hanna Andersson, the clothes made from the best materials and thus always free of harmful chemicals. They started using organic cotton and followed all health and safety benchmarks well before most U.S. companies ever considered such things because they believe that quality should never compromised at any cost and thus are always trying to increase their standards to meet the industry needs. They were the pioneers in organic cotton, using Danish Green Cotton with water soluble dyes and fewer chemicals starting in 1995. In 2003, they met the highest product safety standard in Europe, and got the OEKO-TEX certification. Which guarantees that every fabric, dye and trim deemed safe and free of harmful chemicals at every stage of production, from raw materials through the sewing.
Along with clothing, they also provide accessories such as socks and tights, underwear, footwear, hats and other stylish, bright and colourful outfit accessories that make up an entire outfit and will make the baby's personality shine.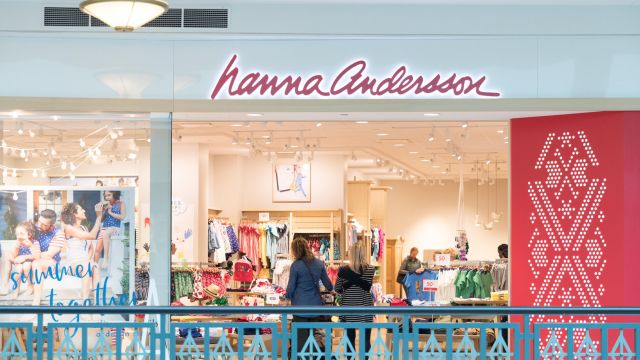 In November 2014, Hanna Andersson decided to add a new segment to their collection called "Hanna Home Décor" in order to match the stripped pajamas along with the toddler's bedsheets. For a long time, the parents of the toddler's and kids wanted something matching for their children along with their nice, soft, cosy and colourful dresses and thus Hanna Andersson came up with the idea of adding to their collection in the form of home décor. "Hanna Home" has the same cosy softness and crayon colours in its sheets, blankets, throws and other home accessories as in its clothing. There are reversible rugby stripe quilts and smocked duvet covers decorated with hearts and the cuteness continues into the felted hedgehog pillows and Nordic reindeer wall hangings. There is a charming selection of colourful rugs specially sized for the small set: flat weaves with colourful tassels, tufted kilims and a textured model called the noodle rug.
The quality of the clothes is great and very unique in style plus the price points offered are worth the value.