I am a hardcore fan of Juicy Couture. During its dominance in the early 2000s, I was introduced to the brand while at its prime. I got everything: their charm bracelets, fragrances, candles, and even a gumball machine! It is safe to say I was super excited when I heard the news about this collaboration.
A Brief History Of The Juicy Couture Brand
In 1988, while working at a boutique in LA, Gela Nash-Taylor and Pamela Skaist-Levy became friends and future partners. Nash-Taylor soon became pregnant and both women decided to start their own maternity jeans brand, Travis Jeans for the Baby in You, with maternity jeans sold for $89 per pair. They soon stepped away from the maternity market and developed a new luxury v-neck shirt that came in 26 colors. In 1995, they released the shirts under the label Juicy Couture.
The Rise Of The Tracksuit
Nash-Taylor and Skaist-Levy created the terry-cloth tracksuit inspired by the '70s fabric they grew up wearing. The tracksuit was created to be comfortable and fashionable with luxurious touches, such as the signature "J" zipper. The tracksuit was released in 2001 and started to gain recognition from A-list celebrities, such as Paris Hilton, Nicole Richie, Jennifer Lopez, Lindsay Lohan, and others. Juicy Couture was seen in hit movies like Mean Girls, Bring it On: All or Nothing, and in TV shows like Friends and One Tree Hill. Juicy Couture was one of the first brands to give celebrities their pieces since they could not afford traditional marketing. They reinvented athleisure and made their tracksuits the hottest item in everyone's wardrobes.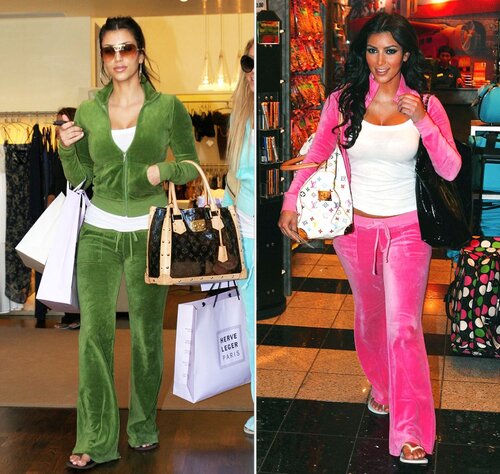 There were not many options as far as tracksuits; I was hoping they were included in the collab. I also was interested in better accessories—specifically a bag. Juicy Couture is known for its classic daydreamer bags—which were a must-have. The accessories included in the collab were bucket hats, hair clips, scrunchies, fuzzy slippers, and tie-dye sneakers that match some of the clothing. Even though it was not what I was expecting, I still think that some of the items in the collection are worth purchasing. All of the items range from $18 to $40, which is extremely affordable.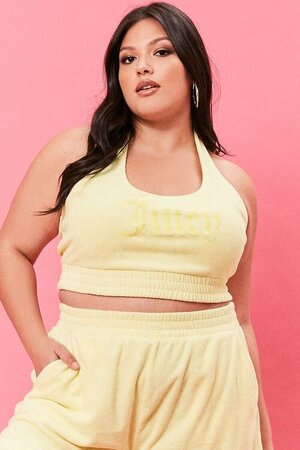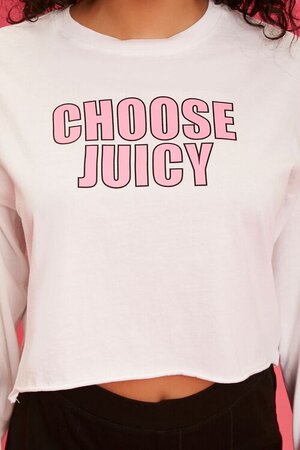 Thinking back on the Juicy Couture tracksuit craze is both nostalgic and comical: We really were splurging on a bonafide pajamas with crystals glued onto the derrières. At the time, it was like carrying an Hermès Birkin—only less expensive. You couldn't pick up a tabloid without seeing one of the signature velour sets in candy colors on the biggest names of the day: Paris Hilton, Lindsay Lohan, Jennifer Lopez. But there was something authentic and charming about the trend. Stars seemed to wear them because they loved them, not because they were paid to. "Juicy was before the heyday of stylists," says Nicky Hilton Rothschild, who, along with her sister Paris, was an early adopter of the tracksuit, and helped it reach an insane level of covetability. "Now, girls are styled in head-to-toe runway looks just to do errands. Girls wore what they wanted because they liked it, and it was comfortable."
While remembering the bright-colored, bedazzled tracksuits may cause you to cringe, you may want to rethink that: the brand is poised for a serious comeback. This week, the tracksuiter to the stars announced that, in celebration of its 25th anniversary, it is relaunching its e-commerce website in November, and launching a slew of exciting new collaborations to go with it. Currently, Juicy is licensed through Authentic Brands Group, which also owns Hervé Leger and Forever 21. This fall and holiday season, Juicy is partnering with NYC Alliance on a new collection of tracksuits, T-shirts, and jumpsuits that will be available on JuicyCouture.com this fall. It's also collaborating with Apparis on the first-ever faux fur tracksuit, releasing this holiday season.
The brand's splashy return certainly comes at the right moment. For starters, COVID-19 lockdowns and the new WFH lifestyle has caused many of us to rethink our wardrobes: We basically all live in loungewear now. A Juicy tracksuit couldn't feel more timely. "Post-quarantine, everyone's wardrobe and waistbands have gotten a lot more relaxed," says Hilton, who is still a fan of the Juicy look. "People aren't going into the office as much, but you want to look stylish, and there's something about a Juicy Couture tracksuit that you don't look like a slob. There's something refined about it." In the fashion world, there have been signs that the Juicy tracksuit is slowly creeping back into our closet, too. Remember when Vetements partnered with Juicy on runway tracksuits in 2016, and then Rihanna wore it a year later on the streets? More recently, Timothée Chalamet broke the Internet with his pink Juicy hoodie which he wore in an issue of GQ, and Kim Kardashian West even released her own velour tracksuit line for Skims, tapping Paris Hilton to star in the promo photos with her (an obvious nod to their early-aughts Juicy days).
For stars like Kardashian West and Hilton, the love for Juicy has clearly never stopped. But they're not the only ones. Below, Vogue also asked nine Juicy superfans to look back on the craze—including celebrities, stylists, and vintage experts—and share why they're excited about its return.
Tiffany Pollard, reality star and 2000s icon
I love Juicy Couture! Back in the day, they had the best (and most comfy) two-piece terry cloth sweat suits. I had one in pink and I had one in sky blue—I wore the hell out of both of them. And I also drowned myself in "Viva la Juicy" perfume. It's still my favorite Juicy Couture fragrances 'til this day.
Nicky Hilton Rothschild, businesswoman and socialite
My friend Lara Shriftman did the PR for Juicy [in the 2000s], so she gave Paris and I some pieces. We fell in love with it and it became our uniform. It was love at first sight. All the fun, bright colors. We were living in L.A. at the time time, and they really had that laid-back, California girl thing going on. One of the first things I wore was definitely a tracksuit. I also remember wearing the terry cloth tube dresses. Paris wore the more bright, bubblegum pink ones; I wore the navy, hunter green, and black. But definitely with rhinestones. I have a few of the originals. The brand recently sent me a velour tracksuit with my name in crystals on the back in Old English writing. But when Paris and I got robbed in the Hollywood Hills in the early 2000s, they stole a lot of our treasures! The [Dior] Saddle bags, the Louis Vuitton x Sprouse, and the Juicy.
Naomi Smalls, drag star
I, unfortunately, have never owned a Juicy tracksuit—but they are tattooed in my brain forever. For as long as I can remember, I have always been obsessed with unapologetic female beauty. The characters I looked up to on television, like Paris [Hilton] and Nicole [Richie], the cast of Mean Girls, and the popular girls of Degrassi were all fans of the velour [suits with] encrusted rear ends. Iconic. 2020 has pushed the desire of being comfortable at all times to a new high. With a lot more time spent at home, it only makes sense to want to be wearing something soft and cozy. It is a slight flex to let someone know you had the means to purchase the matching set. Makes someone feel complete when the top matches the bottom.
Danny Pellegrino, Everything Iconic Podcaster and Y2K Expert
I was in high school during the height of Juicy Couture in the early 2000s, and I remember every teenage girl and their mother wanted the tracksuit because it was so embedded in popular culture at the time. The brand really thrived at the same time reality TV did, so not only were we seeing the clothing in scripted fare, but also on reality shows and through tabloid culture. Teenagers could see that their favorite celebs weren't just being put in this clothing by a network: they were voluntarily wearing it while they were being chased by paparazzi or filming shows like The Simple Life. I specifically remember the olive green suit that Jessica Simpson wore on MTV's Newlyweds. Her mom Tina was also often spotted in the sweatsuit, giving permission for moms to wear it as well as their daughters. Suddenly it had cross-generational appeal, and you saw Amy Poehler's Mean Girls character, a mom trying to fit in with her daughter's friends, wearing it. Even Lisa Kudrow's character in season 1 of HBO's The Comeback had a little moment where she's wearing a ridiculously-dated windbreaker and she asks her costume designer if she can wear Juicy instead. He replies, "Well, do you have a Juicy ass?" The brand became a status symbol and a sign of youth. People wanted to wear it, and hoped they would look great and accepted doing so.
I did not have Juicy Couture because, unfortunately, the branding wasn't geared toward teenage men at the time, and I was an in-the-closet teen in Ohio who didn't quite feel comfortable wearing the women's (although lord knows I would've liked to). I think it's great that the tracksuit is having a comeback. 2020 is filled with so much stress and uncertainty that we all just want to be transported to a simpler time. Nostalgia is a powerful drug, and I always think we clutch onto it even tighter during turbulent times. The moment we see or touch the fabric of Juicy, we are instantly reminded of the early-aughts, and although the country certainly went through difficult times back then, we tend to associate the Juicy Couture brand with the good, and simply forget the rest.
Shy Smith, TikTok star and Y2K style enthusiast
To me, the tracksuit will never lose its It factor. No matter who tries to make a tracksuit, it will never emulate the Juicy feel. I love how glamorous it makes me feel. The 2000s fashion is my personal style, so the Juicy girl aesthetic is something that will forever be relevant to me. Seeing my favorite celebrities like Paris Hilton, Britney Spears, Beyoncé, and Kim Kardashian wear Juicy Couture is what got me into the brand and had me dreaming about wearing tracksuits. Over the years, Juicy has become a luxurious and symbolic brand to wear, something to be proud of owning, especially if it's an "OG" piece. It is instantly recognizable anytime you see it.
I have a cute Juicy collection.  I've collected a tracksuit, a couple purses, and a perfume. Most of my pieces are thrifted, but I have one pink velvet purse that was gifted to me, which is hands down my most-worn and favorite item. I'm a certified Juicy girl!
Johnny Valencia, Owner of Pechuga Vintage
It was 2003: I was a high school freshman in Los Angeles, and Paris Hilton was the queen of everything. The Simple Life had just debuted and I was still tirelessly trying to convince people that I was straight. I told everyone that my crush was Lisa, the stunning new transfer student who spoke with a heavy Russian accent and walked around school with "Juicy" in white strass emblazoned on her butt. She was also blonde, and the closest thing we probably had to a Paris in high school. Maybe that's why I thought I had a crush on Lisa, even though I probably just wanted to be her. One thing I did notice, however, of all the Juicy girls at school, is that they never had backpacks on. It's as if they couldn't be bothered to be at school—a notebook and small bag would suffice. I didn't buy any Juicy back then. I wasn't that gay (yet).
Juicy isn't a brand that I think I would promote or sell on Pechuga, but there was one bandeau pant set that one of my favorite girls on Instagram was selling through her account (she goes by @diln_): it was black velour, new with tags, and it had the giant white strass "Juicy" logo on the bust and the bum. It was so perfect. To me, it embodied what sexy and laid back should be. I DM'ed her asking for the price—a steal at $150—but I thought about it too long and some lucky buyer bought it before I did. I still think about that set.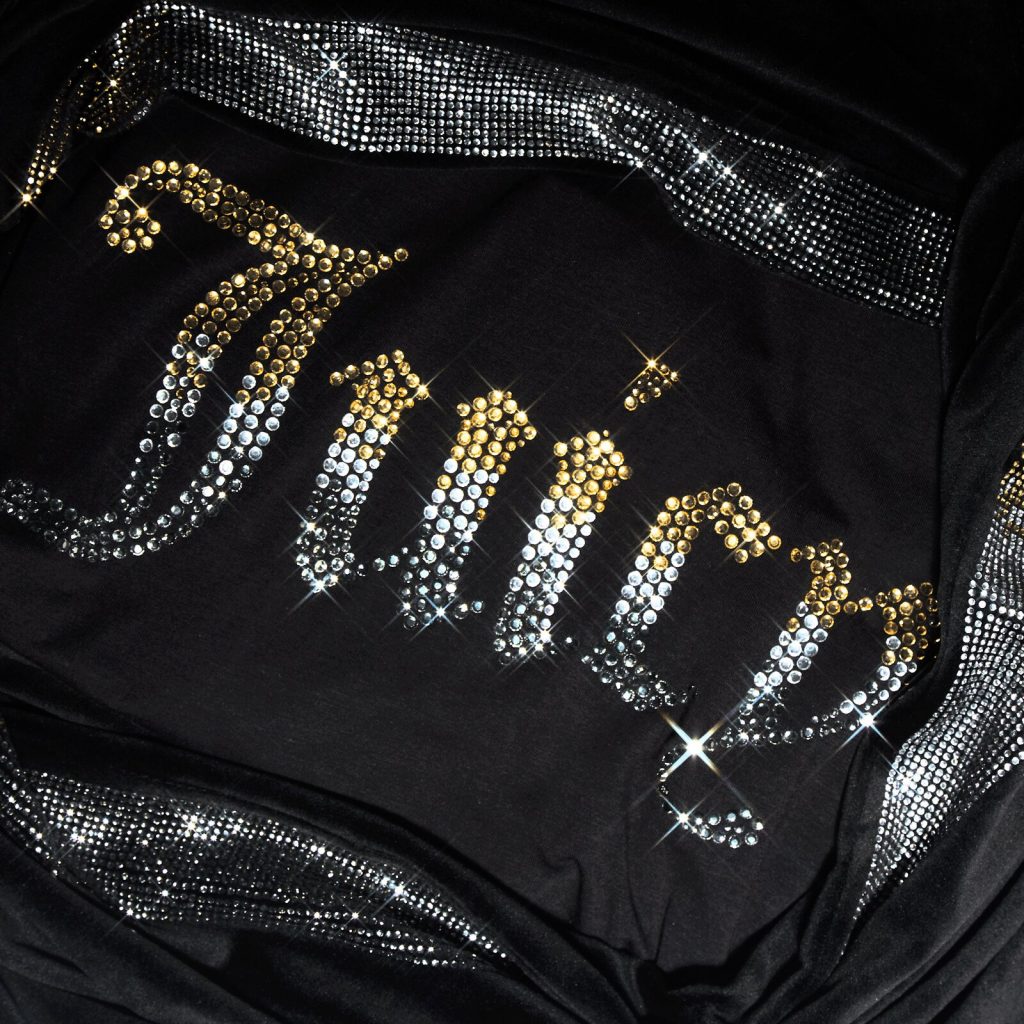 Tamu McPherson, editor-in-chief of All the Pretty Birds
Juicy Couture tracksuits were all the rage in the 2000s. I remember high-wattage celebrities like J.Lo (an OG influencer) rendering the workout staple into a wardrobe must-have when she wore the bubble gum pink style in her "I'm Real" video. The Frankie Shop's Vanessa sweatsuit adored by fashion enthusiasts today reminds me of the allure enjoyed by Juicy Couture back then. You just want to be seen in it. It is that cool fashion outfit.
Haley Cullingham, editor at Penguin Random House
I feel like seeing Juicy stuff now, or anything designer, gives me a vague queasiness—I love fashion, and clothing, but I also hate that I thought those things had to be connected to money, status, and brand [when I was younger]. That being said, I also have such a kitschy, nostalgic love for these brands. (I bought a hat with the Fiorucci angels this summer.) It's an aesthetic that feels both totally innocent and totally manipulated. It's also interesting how out-of-reach so many things felt in that pre-Internet era. There was power in wearing something you recognized from magazines or TV—a feeling that one day you'd have access to a world that was bigger than the one you inhabited.
Jasmine Jones, owner and designer of JJ Vintage
When I think of Juicy Couture from the early 2000s, the first thing that comes to my mind is Paris Hilton and Lindsay Lohan. They were both an iconic symbol for the brand when it came to wearing the velour tracksuits. A funny memory for me was in middle school when I dressed up as "The Cool Mom" from Mean Girls to go to a slumber party. Turns out, almost everyone at the party had the same idea and had on the same outfit as me.
I never bought Juicy for retail price, because I was always able to find pieces at the thrift stores. Throughout the years, it was easy to find Juicy tracksuits and purses at the thrift store, but lately, it's been harder to get my hands on them, since they are becoming popular again. I think the idea of tracksuits coming back is genius. Due to the current climate in the world, most people are now working from home until further notice, and everyone just wants to be cozy. It feels fresh again because brands are taking the idea of a cozy tracksuit, but making it chic and cute and something that you will feel and look good in. In my opinion, tracksuits are the new "business casual."
Allison Bornstein, stylist
Juicy Couture was everything to me in high school. As a Paris Hilton devotee (me and my friends threw a party on Paris's birthday one year), there was nothing that said "fashion" more than a pair of velour pants that said "Juicy" on the butt. Oh, and remember when Britney Spears had her bridesmaids wear matching pink Juicy suits for her wedding to K-Fed? Iconic. It makes sense to me that they would be making a comeback. We have cycled through the '90s trends, and are now on to the early 2000s. They were the symbol of casual luxury, and I think that is where we are headed again. We want to be comfortable, but after all of this time at home, we also want to have fun again with what we are wearing. It's the perfect combo—comfort but fun! It's nice to have a little sense of humor with what we are wearing. Why not have fun?!