Sam's West Inc. which does business using the brand name of Sam's Club, an American chain of membership-only retail warehouse clubs which owned and operated by Walmart Inc. It founded on 7thApril 1983, in Midwest City, Oklahoma, United States and named after Walmart founder Sam Walton. It headquartered in Bentonville, Arkansas, United States and Kathryn Maclay the CEO of the brand since 15th April 2019. Its spread across 600 locations across the whole of USA and also has various outlets in other countries across the globe like Canada, Mexico, China and Brazil. As of January 31, 2019, Sam's Club ranks second in sales volume among warehouse clubs with $57.839 billion in salesin the fiscal year 2019, only behind rival Costco Wholesale.Its major competitors are Costco Wholesale and BJ's Wholesale Club.
Sam's Club sells most of its merchandise in bulk quantity and directly off pallets. The clubs arranged like warehouses, with merchandise stocked in steel bins. Products sold in the clubs have a large range of variety starting from jewellery, to designer goods, sunglasses, crystal, and collectibles, electronics, floral, apparel, food, and meats. Most locations have Pharmacy, Tire and Battery, Photo, Bakery, Optical, Café, and Floral departments.
Sam's Club member of costs only $45 per year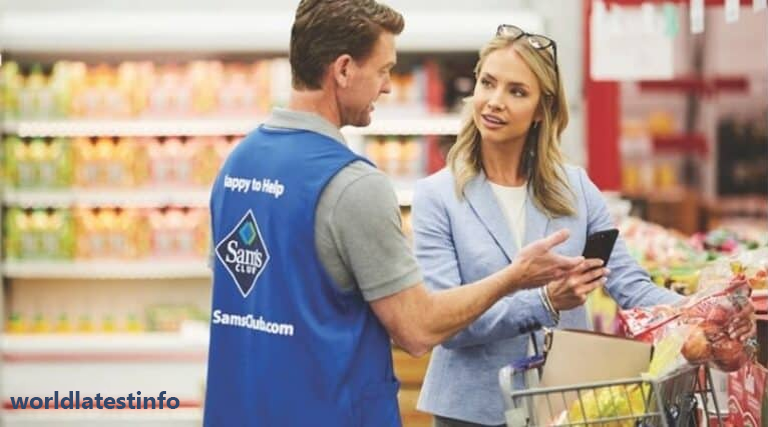 One can become a member of Sam's Club whenever they want and the membership costs only $45 per year for club membership and $100 for plus membership.The club membership provides exclusive savings on Sam's Club products whereas the plus membership offers optical benefits, discount prescriptions, and annual cashback to help members save on essentials.The club membership is much cheaper when compared with its rival company Costco, whose annual membership costs $60.In case of cancellation of membership, one has two options that he or she can avail. The first once is for immediate cancellation and refund purposes for which one has to visit the membership desk at any club location and the second one is to reach out to the club on a toll free number and receive the refund via an e-card.
The Club itself often offers special promotions by which one can get an annual membership for free. During these promotions if one joins paying $45 membership charges then the club offers an e-card of $45 that technically makes the entire membership free. When compared with Walmart, Sam's Club cheaper in prices for per unit of product but actually one has to spend more in Sam's Club because the buying has to be done in bulk. Where as in Walmart single products can also be bought, that why the total spending becomes more in Sam's Club.
People having more members in their family can utilise the facilities of Sam's club to the fullest because. The club offers greats deals on a regular basis and bulk buying for all the members of the family can be made cheaper by availing these offers thereby resulting in profit for the buyers. Thus a membership in the club is worth it if one can utilise it properly. Members of the club are welcome to bring their children or guardians and up to two guests per visit to any of the Club's location but it is mandatory that a memberalways has to accompany his or her children or guardians and their guests at all times.
Sam's Club most frequently customer service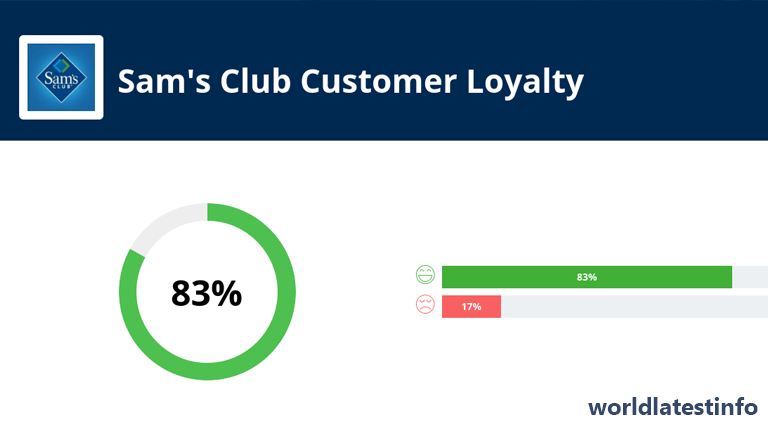 Sam's Club has a consumer rating of 1.87 stars from 307 reviews indicating that most customers are generally dissatisfied with their purchases. Consumers complaining about Sam's Club most frequently mention customer service, credit card and business days' problems.
Along with club shopping Sam's Club also provides online shopping facilities via its own app called Sam's Club App. After ordering online one can either go to the club and check in via the app or text and then pick up the order. Or else one can use Curb Side Pickup service that lets an individual to shop online and then pick up the order without leaving his or her car. Moreover, Sam's Club also has home delivery services. After filling the virtual cart with all the required items, by signing into the Sam's Club App and going to the instacart section, the items will delivered within an hour at one's doorstep by instacart themselves.
The delivery fees for Sam's Club via instacart varies on various conditions. The fees start at $3.99 for same-day deliveries for items costing above $35. The fees also vary for one-hour deliveries, club store deliveries and for deliveries of items whose total cost are less than $35. In order for a customer to qualify for same day pickup, orders cannot exceed a total of 15 items. There is no minimum dollar amount to order using same day club pickup and is free for all Sam's Club members. Items available for same day pickup include groceries, paper goods, electronics and even alcohol.
Most eligible for free shipping Membership Club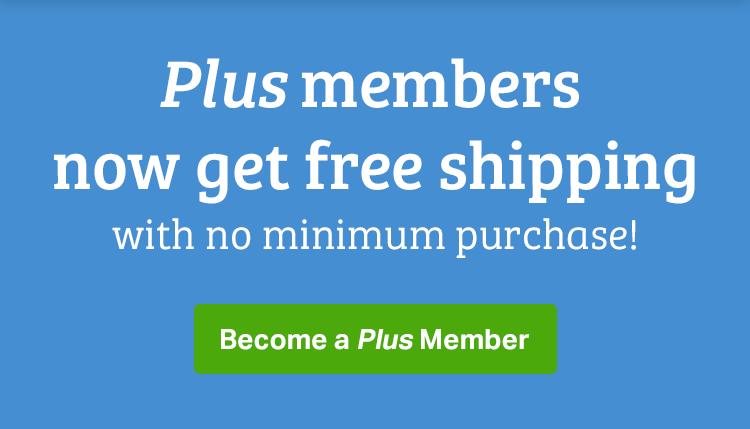 The club also offers free shipping to the club members. The ones who have the $45 membership card will only receive free shipping on items that marked as "Free Shipping". The plus members, who have $100 membership cards, eligible for free shipping on most items excluding the prorated charges, which are unavoidable and have to paid.
Membership cards of the club are non-transferable and are inclusive to card and household cardholders who are 18 years old and above. For security purposes, only the member on the club's record, may use the membership card. Household and Business add-on members also barred from lending their cards to others. Club Membership which is $45 annually, includes a card for the member whose name registered in the club's records and a card for one other household member who is 18 years or older except in Puerto Rico. With a Club Membership plan, a member can have up to 8 add-ons.
I highly recommend to try this brand at least once.