If you like taking things to the Maxx, including your shopping list, you're going to love the TJX Credit Card — thanks to the 10% online discount that you'll receive on the day of account opening and the 5 points that you'll earn for each $1 spent at T.J.Maxx, Marshalls, HomeGoods, Sierra Trading Post and tjmaxx.com. Plus, there's no annual fee.
Beyond that, the most important thing to understand about the TJX Card is that it's not built for financing. Balance transfers aren't allowed, no low introductory purchase APR is offered, and the regular APR is an extremely high 27.24% (V). You should therefore strive to always pay your monthly bill in full when using this card.
You'll also earn 1 point per $1 spent outside the TJX family if you have good or excellent credit and thus get approved for the TJX Credit Card, as opposed to the TJX Store Card, which is attainable with limited/fair credit. But 1 point per $1 is about average for a rewards card, so those who aren't given Mastercard privileges aren't missing out on much, considering that it represents the only meaningful difference between the two offers. For more information, continue reading below.
The Highlights
10% Off Your First Online Purchase: Upon being approved for a TJX Credit Card, you will receive a coupon good for 10% discount to use at tjmaxx.com or sierratradingpost.com, whichever site you applied through to get your card. There is no limit on the purchase amount to which you can apply the savings, which means carefully timing your application could be worth a boatload. However, applying and then waiting to redeem would be ill advised, as such promotion codes are only good for two years.
5% Back On TJX Purchases: You will earn 5 points for every $1 that you spend at TJX stores and their respective websites. This includes not only T.J.Maxx and Marshalls, but also Sierra Trading Posting and HomeGoods. And that earning rate translates to 5% cash back when you consider that 1,000 points scores you a $10 gift certificate.
By that same token, the 1 point per $1 that TJX Credit Card users will receive on all other purchases equates to 1% back.
No Annual Fee: The average credit card charges an annual membership fee of $22, according to WalletHub's latest Credit Card Landscape Report, and many offers will cost you quite a bit more. But with no annual fee, the TJX Card has the potential to be completely free if you pay your bill in full every month.
The Lowlights
Very High Regular APR: You do not want to carry a balance from month to month with the TJX Credit Card, as you will be charged interest at an astronomic rate: 27.24% (V). For context, the average credit card for someone with good credit charges 18.84%, while the average "fair credit" credit card charges 23.05% and the average store card charges 24.51%. And, to reinforce this point, a $1,500 balance paid down over the course of six months would accrue roughly $123 in finance charges with a 27.24% (V) interest rate.
Other Things To Consider
No Foreign-Transaction Fee: If you get approved for the TJX Credit Card and wind up using it while traveling abroad or to make purchases through internationally based merchants while stateside, you'll be pleased to know that your bills won't be inflated by so-called foreign-transaction fees, which are usually around 1.44%. Just bear in mind that no-foreign-fee cards aren't a rarity, so you have plenty of other options to choose from in this regard.
No Rewards Earning Limit: Some rewards cards offer catchy earning rates yet limit them with fine print. But not the TJX Card. You can earn as much as your credit limit and ability to pay will allow.
Rewards Expiration & Forfeiture: The points you earn with your TJX Card will not expire as long as its rewards program is in existence, but the "Rewards Certificates" for which you redeem your points expire two years from the date of issuance. Furthermore, unredeemed points are forfeited if you default on or close your account.
Debt-Cancellation Insurance: TJX card users are able to sign up for a so-called debt-cancellation program, which involves paying regular dues in return for the vague promise of someday maybe getting some of your debt forgiven. More specifically, you have to pay $1.66 per $100 of your statement balance each month so as not to be responsible for up to three minimum monthly payments in the event of job loss, disability or, in certain cases, a leave of absence lasting up to 90 days. Full forgiveness of the balance owed may be provided for covered events that last longer than 90 days, but only up to the amount of your balance at the time the covered event started or $10,000, whichever is less.
Coverage also varies depending on full- or part-time and employed or self-employed status. And in order for any benefits to kick in, you had to have been enrolled in the program for at least 30 days.
As a result, we do not recommend availing yourself of this optional service. The fact that you can receive no more than the sum of a few minimum payments and your balance before your financial problems truly began defeats the whole purpose of the program. So you're better off simply saving the monthly dues for a rainy day.
Compared To The Competition
A bit of market research is always necessary to truly understand a given credit-card offer. So we compared the TJX Store Card to some of the most popular retail rewards offers available across six fundamentally important categories. We chose the TJX Store Card rather than the TJX Credit Card, as it offers all of the TJX Credit Card's best features and more people can get approved for it.
Is the TJX Rewards® Credit Card worth it?
The TJX Rewards® Credit Card can be a good secondary card that you can use to get you discounts at TJ Maxx stores. However, if you want to apply for just one new credit card to give you discounts and rewards, you should consider other options.
The TJX Rewards® Credit Card can give you good savings at TJ Maxx, Marshalls, HomeGoods and Sierra stores but not much else. For purchases outside of these stores, most consumers will be better off sticking to a cashback credit card like the Chase Freedom Flex℠ or the Citi® Double Cash Card – 18 month BT offer. Even the 10% discount that you get on your first TJ Maxx purchase through the TJX Rewards® Credit Card isn't as good as the bonuses you can qualify for through other rewards cards.
Remember that you always have the option to sign up for more than one credit card. You can get the TJX Rewards® Credit Card and use it as a secondary card in your wallet. Use it whenever you are shopping at TJ Maxx brand stores, and use another credit card for your other everyday needs. This is the most optimal setup. The major downside to opening two credit cards is that it can have a negative impact on your credit score.
Submitting new applications will cause your average age of credit to go down, and the number of hard inquiries into your report will increase — these two factors can have substantial effects on your score. If you were going to apply for another loan within the next six to 12 months, you should be aware of this as a factor. However, in the long run, these are likely to not matter much.
The other thing worth noting about the TJX Rewards® Credit Card is how bad its APR is – 27.74% variable. This is significantly higher than most credit cards on the market. It's even higher than what we've seen from other store credit cards. If you get this card, you should never use it to carry a month-to-month balance. Make sure to always pay off your bill in full.
How does the TJX Rewards® Credit Card compare to other credit cards?
To figure out the true value of the TJX Rewards® Credit Card, it's imperative to understand how it fits within the greater context of the credit cards market. We compared it to some cashback credit cards, which allows us to highlight this card's strengths and weaknesses.
TJX Rewards® Credit Card benefits and features
The TJX Rewards® Credit Card helps you Earn 5 points per $1 at T.J.Maxx, Marshalls, HomeGoods, Sierra and Homesense stores in the U.S. and on participating ecommerce sites operating under these brands, and 1 point per $1 everywhere else.
You can also use this card wherever Mastercard is accepted. Doing so will award you with 1 point per dollar. Every time you earn 1,000 points, they can be redeemed for a $10 rewards certificate that can be used at any of the card's affiliated brands. The certificate is not redeemable for actual cash, which means this card is not a true cashback credit card. Your reward certificate will also expire two years after it's issued, so make sure you only use your points once you're ready to use them — otherwise you run the risk of wasting them.
In lieu of a traditional credit card bonus, the TJX Rewards® Credit Card gives you 10% off your first online or in-store purchase. This pales in comparison to other credit card bonuses. For example, some of the best cashback credit cards typically reward you with $150 to $200 after you spend at least $500 to $1,000 on your card within the first three months of card membership. Even if your first in-store purchase was $500, you'd only receive $50 off.
Important: The small print for this credit card outlines some restrictions on the 10% discount. If you apply for this card with a mobile phone, the discount can only be used toward an in-store purchase. However, if you apply on a desktop or tablet, you can use the discount online or in-store.
The TJX Rewards® Credit Card has a 27.74% variable APR. This is almost 10 percentage points higher than the average credit card APR. We don't recommend anyone to ever carry a balance on this credit card, since this APR will cause interest charges to be astronomically high.
Some Offer Products On Tj Maxx
1.Ribbed Skirt With Slit
Elastic waist, ribbed design, side slit, fabric provides stretch
Pull on
28in long, taken from size S
Cotton/silk/cashmere/polyamide/spandex
Imported
Dry clean
Style #:1000702923
2.Square Sunglasses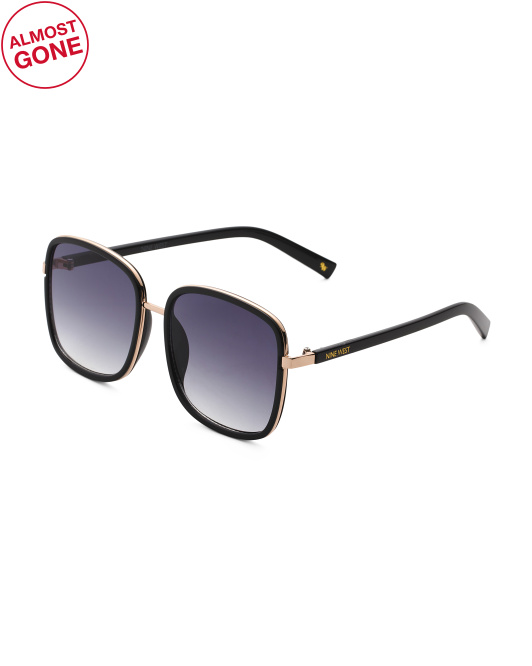 Uva and uvb protection, brand logo accent
Square frame style
Imported
Style #:1000735173
3.48mm Designer Sunglasses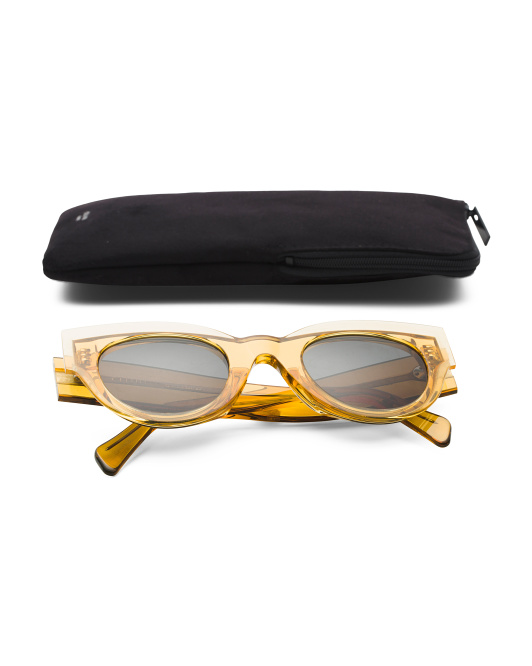 Logo temple detail, category 3 filter protection, case and cleaning cloth included, case may vary
Cat eye frame style
Imported, made in Italy
Style #:1000722601
4.Comfort Sandals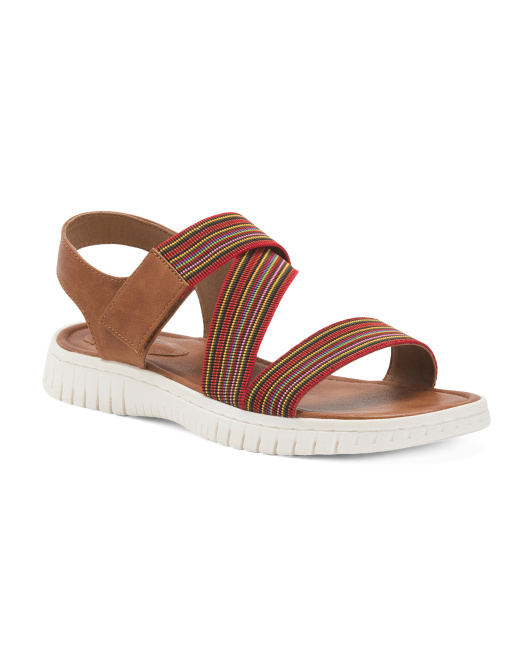 Stretch straps, multi-color, soft cushioned footbed
1.25in. heel
Open toe
Velcro strap closure
Textile and man made upper, man made sole
Imported
Style #:1000713917
5.Leather Convertible Buckle Sling Bag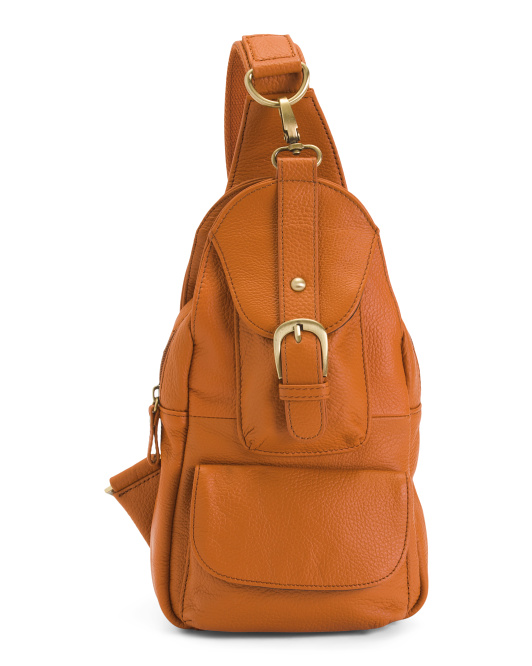 Pebbled finish, buckle accent, adjustable sling shoulder strap, convertible style
8in W x 12in H
Zip and hook closure
1 interior zip pocket, 1 interior slip pocket, 1 interior organizational pocket
Leather
Imported
Style #:1000735446
6.Logo Tee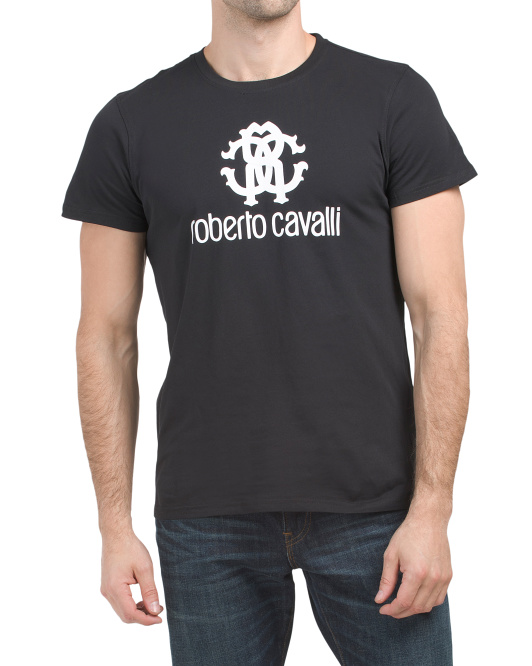 Logo graphic front
Short sleeve, crew neck
Cotton
Imported
Machine wash
Style #:1000744234
7.Men's 58mm Designer Sunglasses
Cut out accent, contrast temples, category 1 filter protection, gold tone trim, case and cleaning cloth included, case may vary
Aviator frame style
Imported, made in Italy
Style #:1000734201
8.Wise Up Scalp Shampoo For Men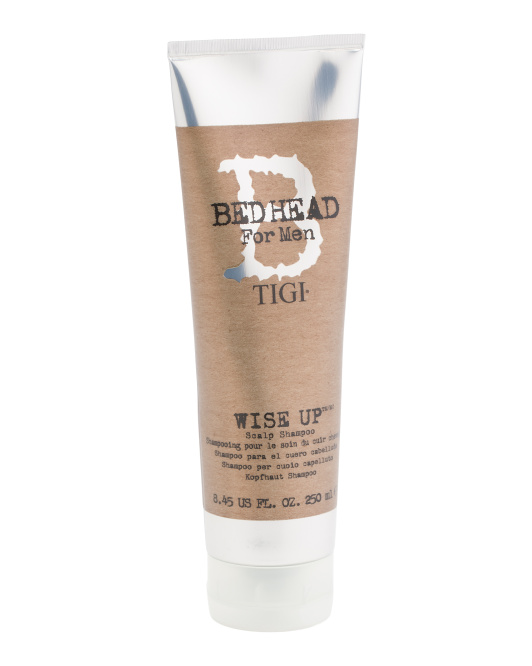 Helps to revive scalps
Size: 8.45 fl oz
Imported
Style #:1000725415
9.Men's Made In France 3.3oz Pour Homme Eau De Toilette Spray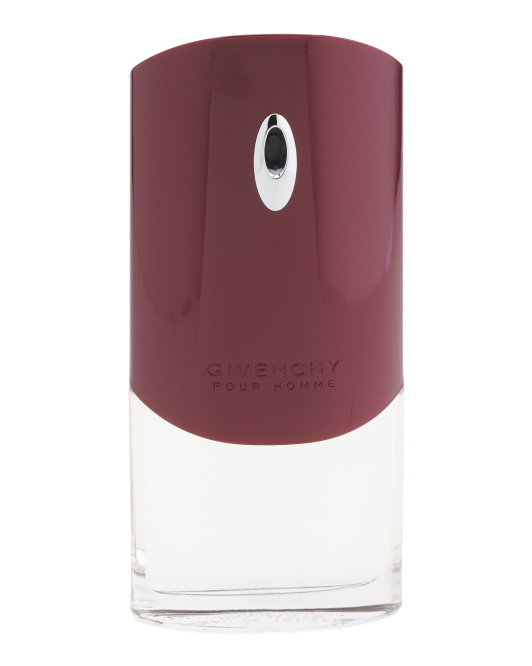 Mandarin orange, grapefruit, coriander and violet top notes
Base notes of Cedar and Labdanum
Size: 3.3 fl oz
Imported, made in France
Style #:1000733530
10.Made In France 3.4oz Aoud Leather Eau De Parfum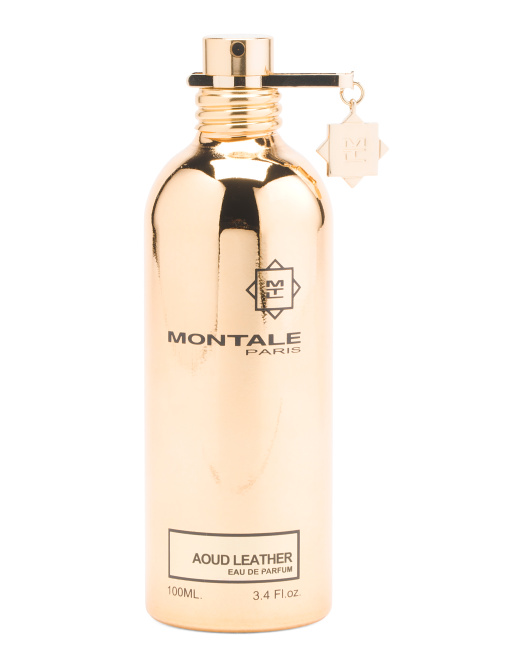 Overall notes of leather, saffron, agarwood, bergamot, cardamom, ambergris and pepper
Size: 3.4 fl oz
Imported, made in France
Style #:1000714823