As one of the biggest off-price retailers in the US, TJ Maxx has found a special place in the heart of many Americans looking to score a bargain on everything from designer jeans to bedroom furniture.
Along with its sister companies Marshalls and HomeGoods, TJ Maxx has managed to stay afloat as traditional retailers and department stores struggle, thanks to its loyal fan base and savvy business model. Parent company TJX Companies consistently reports positive quarterly sales growth, including most recently in August, when it reported that comparable sales grew by 2% in the second quarter of 2019.
About Tj Maxx

TJ Maxx was founded in 1976 by Bernard (Ben) Cammarata. Ben was asked by the Zayre Corporation to help launch a new line of stores offering everything from apparel to home decor. That new off-price chain would be known as TJ Maxx. In 1987-1989, Zayre regrouped and relaunched as the TJX Companies, which includes its sister store Marshall's. Ben Cammarata served as CEO during that time, but retired in 2015. The current CEO of TJX is Ernie Herrman.
In addition to Marshall's, TJX created HomeGoods, HomeSense, and TK Maxx, the UK-version of TJ Maxx. HomeSense is essentially the Canadian version of HomeGoods; the former celebrated its 15th anniversary in 2016, while the latter turned 25 in 2017.
TJ Maxx opened its 1,000 store in 2012, and Marshall's opened its 1,000 store in 2015. TJ Maxx launched its e-commerce site in 2013, and Marshall's released theirs just last year. Sometimes they are referred to at the same time under the moniker Marmaxx.
According to shopping expert Michelle Madhock, TJ Maxx's primary appeal is the opportunity it offers for discovery. It's a place where shoppers come seeking bargains for items on their shopping list and uncover unexpected deals.
"The fun thing about TJ Maxx is the hunt," Madhock, who runs the shopping website SheFinds.com, told Business Insider. "It's for someone who likes novelty in shopping. If you know exactly what you want, you can go on Amazon and get it delivered. TJ Maxx is for someone who enjoys the activity of shopping."
Since the launch of Marshalls and Zayre in the 1950s, the off-price retail industry has been steadily growing. Off-price retailers have historically performed well during periods of economic growth while remaining successful even throughout downturns. COVID-19, however, has created unexpected challenges for many off-price retailers and contributed to a slew of bankruptcies including that of JCPenney. As these chains primarily sell through brick-and-mortar outlets, decreased foot traffic and same-store sales due to social distancing regulations have led profits to plummet. For T.J. Maxx (TJ), the U.S. division of TJX Companies which encompasses T.J. Maxx and Marshalls, open-only same-store sales fell 10 percent in 2020 Q3 while profits dropped 18.9 percent year-over-year. To turn around its decline in performance, TJ should look to ease its dependence on physical retail.
The E-Commerce Tidal Wave
While physical retail channels have collapsed, the e-commerce space is thriving. Since the pandemic began, many retailers have seen upwards of 10 percent growth in their online customer base with consumers indicating their plans to continue shopping online even after stores reopen. Although e-commerce has long been poised for further growth, insights from IBM and Adobe both estimate the pandemic accelerated this growth by around five years; Millennials, in particular, gravitate towards e-commerce, with 85.9 percent regularly using e-commerce platforms. With the retail atmosphere shifting dramatically towards digital adoption, it is crucial for TJ to look towards prioritizing online sales channels and targeting the Millennials segment.
TJ' Maxx  Manifest
Founded in 1976, TJ is an American subsidiary of TJX Companies Inc. that operates as an off-price retailer offering designer apparel, accessories, and other merchandise. TJ has over 1,200 stores in the U.S., making it a dominant player in the off-price retailer space. As an off-price retailer, TJ purchases excess inventory from designer brands and sells products at discounted prices. Its flexible inventory model allows for the constant offering of new brands and styles to consumers. TJ currently targets value and fashion-conscious women with middle to upper-middle incomes; however, as its customer demographic shifts towards younger generations, it has recognized the importance of catering to Millennials.
Three Key Captains
TJ's success relies on three key components: the "treasure hunt" experience, discounted merchandise, and its ability to capitalize on market trends quickly. The treasure hunt experience is characterized by the sense of exploration and discovery when browsing stock. In physical stores, displays shift frequently with no pre-defined plan; this creates huge variability and flexibility in inventory at any given time. From a behavioural perspective, shoppers tend to purchase impulsively when they know items may not be found again, creating a "buy now or cry later" mentality.
Customers are attracted by competitive prices, and they can receive up to 60 percent off at TJ stores compared to other retailers. These cost savings are achieved by TJ's vendor purchasing strategies, which enable a low cost of goods sold. Unlike department stores, TJ does not operate under a buy-back clause, meaning it takes full responsibility for selling all merchandise purchased. This allows TJ to negotiate lower prices as it takes on the merchandising risk. It can also purchase merchandise at various points throughout the year from overproducing manufacturers and department stores with excess inventory. Above all, these unique purchasing strategies allow TJ to receive significant discounts and provide consumers with competitively low prices.
TJ's ability to quickly adapt its supply chain to market trends keeps it relevant to consumers. By keeping up with consumer preferences faster than the competition, TJ is able to achieve an inventory turnover rate of 9.0 times. This is significantly higher than competitors such as Nordstrom and Kohl's which have inventory turnover rates of 7.3 and 4.8 times, respectively. Higher inventory turnover rates result in better cash flow and fewer inventory write-downs, both of which are crucial to financial success. Moreover, product selection differs across TJ stores as inventory is filled in varying quantities based on local market trends and consumer preferences. This practice helps reduce inventory carrying costs and potential product obsolescence.
Sail the High Seas in Troubled Waters
TJ's current treasure hunt model relies heavily on its in-store experience to attract customers. Strict social distancing measures, as a result of COVID-19, have discouraged consumers from shopping in-person, decreasing retail foot traffic and ultimately preventing TJ from operating stores at full-capacity. This trend, combined with the accelerated shift towards e-commerce catalyzed by the pandemic, significantly hampers TJ's current strategy of focusing on in-person retailing. The new reality foreshadows digital solutions as a competitive advantage for retailers.
Despite its current misalignment with market trends, TJ has the capabilities to differentiate itself against other traditional off-price retailers and new e-commerce entrants. With its robust operations systems, TJ can demonstrate far greater flexibility in its supply and distribution chains. Its large base of operations allows it to achieve economies of scale, and its strong relationships with more than 17,000 vendors give the company a differentiated selection of products with cost savings of 20 to 60 percent passed on to the consumer. Lastly, TJ's strong cash position enables it to weather financial challenges far better than competitors. TJ is on strong footing to shift its strategy to e-commerce and should do so quickly before it faces significant declines in its customer base and financial health.
Weather the Storm and Find the Treasure
To combat declining in-store sales and stimulate future growth, TJ should reduce its reliance on its declining brick-and-mortar segment and translate its strengths to a complementary digital solution, Maxx Discovery. This solution would encompass a rebranding of its existing online platform. The platform would be designed to target Millenials and would complement the in-store experience, providing shoppers with a unified journey throughout all touchpoints with the brand.
For the e-commerce solution to succeed, it must leverage the core strengths of TJ. Currently, TJ's website resembles that of a traditional e-commerce store; instead, the website should revolve around the treasure hunt model, emphasize TJ's pricing advantages relative to competitors, and incite a sense of urgency within the shopper to either "buy now or cry later."
The treasure hunt model has been core to the historical success of TJ. Popular online "thrift" style platforms such as Depop and Thredup have adopted the treasure hunt model to great success. TJ should strive to mimic a similar experience, where shopping is focused on promoting discovery rather than systematic filtering, as seen on traditional e-commerce sites such as Amazon and Walmart. Customers browsing the website would be able to scroll through a feed of clothing items and click on those that interest them. Moreover, TJ can utilize the customer's purchasing data to power its discovery system, providing relevant, uniquely tailored recommendations that go one step beyond the in-store experience.
TJ's pricing advantages are a key component of its business offering to consumers. It is imperative for customers to know the discounts they are receiving relative to the full price they would pay at competitor stores. In addition to TJ displaying its low price benchmarked against the average competitor price for similar products, Maxx Discovery should personalize information to the customer by listing cumulative dollars saved through their past purchases. Both figures reinforce TJ's value to the customer and encourage them to continue to shop at TJ.
Offering "deals-of-the-day" would not only instigate urgency for the shopper but could also create new shopping experiences not possible in brick-and-mortar. This could be incorporated through a step-structured discounting model. For instance, the first 200 users would be able to purchase clothing at 60 percent off, the next 400 users can purchase at 40 percent off, continuing until the base discount level is reached. Even if shoppers miss out on the first tier of discounts, they would still be able to participate in the deal, allowing TJ to maximize revenue from discounts. This model continues to instill urgency but does not completely penalize the shopper for missing out on the deeper discounts.
TJ's discovery system should consist of a three-step process: gathering all products listed on the website, generating recommendations based on the customer's purchasing history, and presenting them to the shopper in a random order. The algorithm should be outsourced to a technology company that has experience with data analysis and ecommerce. Moreover, the algorithm should be based on the inventory available in geographically close stores, allowing for in-store pick-up or fast shipping using TJ's robust online delivery system.
Products that will soon be out of season should be selected as "deals of the day." By prioritizing items that will soon see a decline in sales, TJ would be able to write down as little inventory as possible and maintain its high inventory turnover ratio. Overall, this would allow it to maintain its strong balance sheet while driving sales.
Board the Ship or Walk the Plank
TJ, while a quintessential name in the U.S. retail industry, is missing the mark on an industry-wide shift to digital adoption. Management has failed to recognize the importance of incorporating elements of discovery, price-discounting, and urgency into its online platform. With e-commerce only comprising two percent of TJ's total sales, TJ is severely underperforming compared to peers. Successful implementation of the e-commerce strategy should level TJ with peers and help catapult growth. Ultimately, TJ should be preemptive in preparing for the future and adapting to changing retail trends.
Products that are worth buying at TJ Maxx
Buy: Specialty food items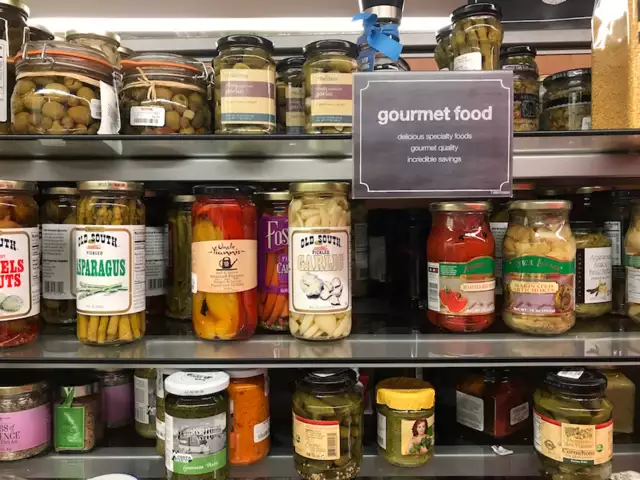 Madhock said some of TJ Maxx's most unearthed gems exist in its food section, where you'll find specialty items like manuka honey, truffle salt, and unique olive oils at bargain prices.
"You can't really go grocery shopping there, but it's fun to see what you can discover," she said. "My spice drawer is filled with stuff from TJ Maxx.
Buy: Phone cases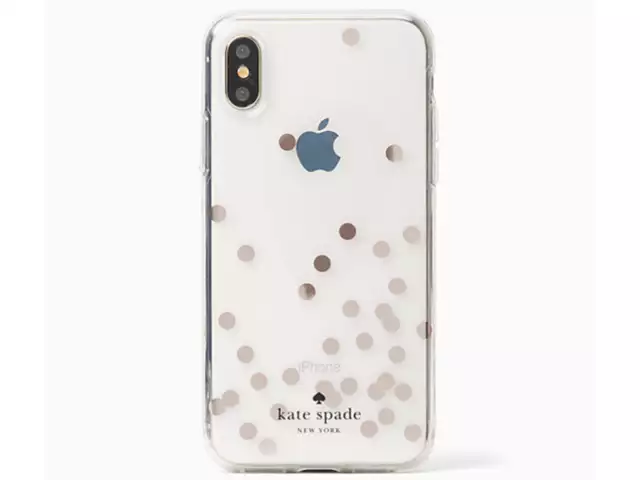 While it may be best to skip the electronics at TJ Maxx, the tech accessories, however, are fair game, according to Erin Port, who runs the blog Simple Purpose Living.
"Usually, the tech accessories are housed by the checkout line," Port wrote. "You can find screen protectors, extra cables, cases, headphones and more. All name brand items for a fraction of the cost."
Buy: Sunglasses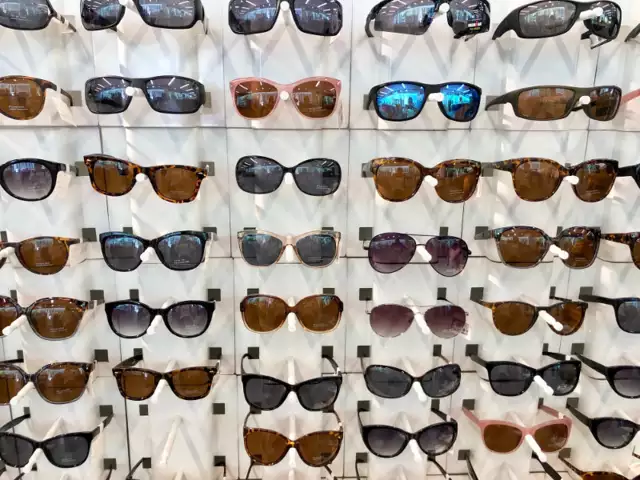 "You can find awesome name-brand sunglasses for as little as $9.99," Port wrote in Simple Purpose Living.
Buy: Pet supplies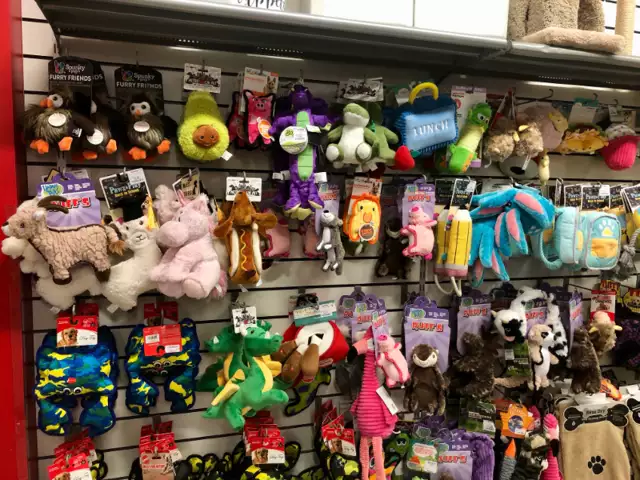 You'll find some of the best bargains on name-brand items in the pet department, according to Madhock and several bloggers, including the popular couponing site The Krazy Coupon Lady.
"T.J.Maxx is one of the best places to buy pet supplies," the blog states. "The greatest value is in the pet bed section. Beds are priced at least 50% below stores like Petco or Petsmart, and I find the patterns are better."
Buy: Storage containers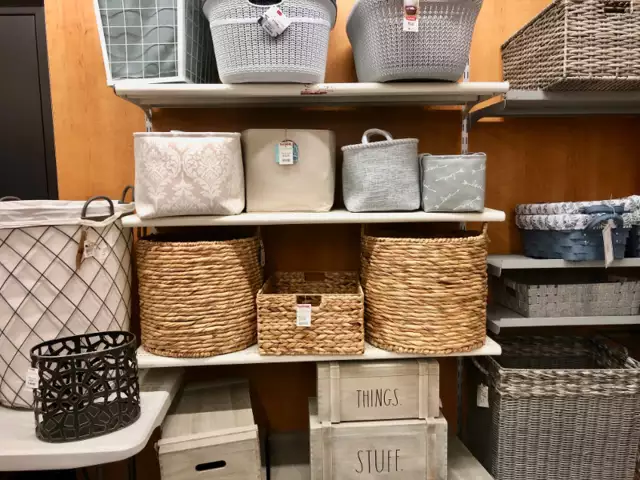 Baros also recommends buying home storage items at TJ Maxx, where you'll find tons of aesthetically pleasing baskets and containers to stay organized.
"I might get utilitarian storage bins at IKEA, but all my pretty baskets and boxes come from Marshalls and T.J.Maxx," she wrote. "Again, if you're organizing a closet, bathroom, guest room, play room, you name it, Marshalls and T.J.Maxx have a huge selection and the best prices."
Buy: Beauty products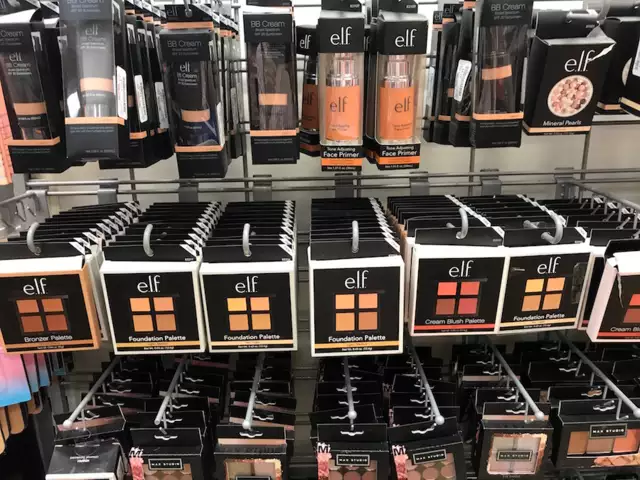 Bloggers and experts were split on this one. While some recommended avoiding makeup for fear they may be tampered with — and also because TJ Maxx products rotate so frequently that you don't want to get attached to a shade you may never see again — others like Madhock said it should be a go-to destination for cosmetics.
"TJ Maxx has the same things you would find at Sephora or Ulta for 20-60% below," Madhock said. "The colors might be from last season, but my favorite Stila lipstick colors are there."
Buy: Dishware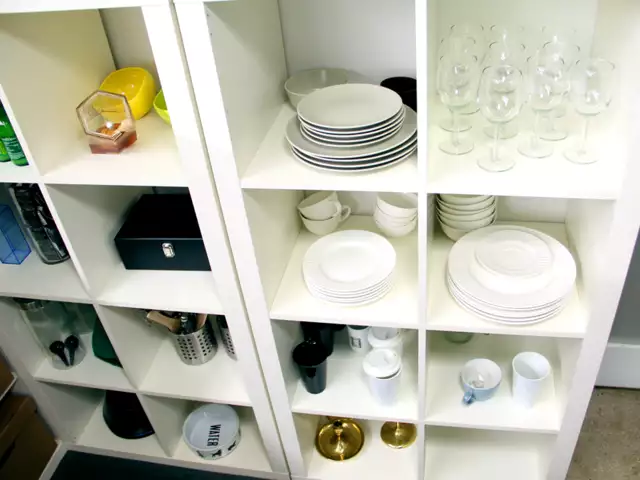 The budgeting blog Hip2Save recommends TJ Maxx for dishware, especially fun coffee mugs and bowls that also double as gifts.
Buy: Last-minute gifts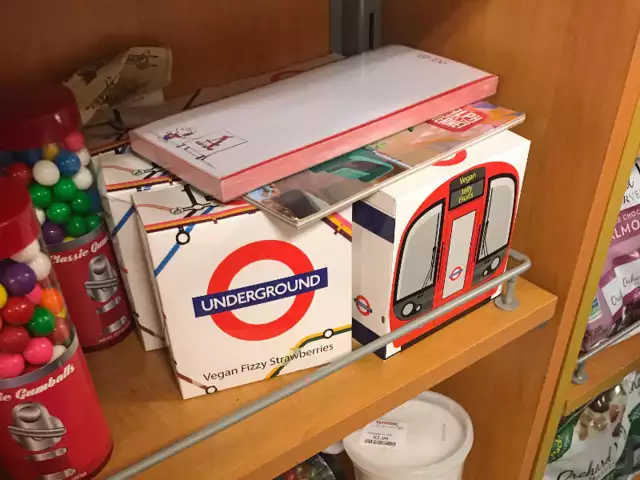 Near the register, you'll find tons of small, affordable gifts, whether you're looking for a goofy White Elephant present or stocking stuffers. These are all fair game, experts say.
Buy: Designer jeans
Personal finance and budgeting blog Wise Bread recommended TJ Maxx for finding discounted designer jeans, including recent styles that you've likely seen at other stores like Macy's and Nordstrom.
"If designer jeans are your thing, you'd be smart to buy them at TJ Maxx and save close to 70% off the retail price," Kyle James wrote in Wise Bread. "Brands that you can typically find include Jones New York, Jessica Simpson, Lucky, and Paris Blues."
Buy: Handbags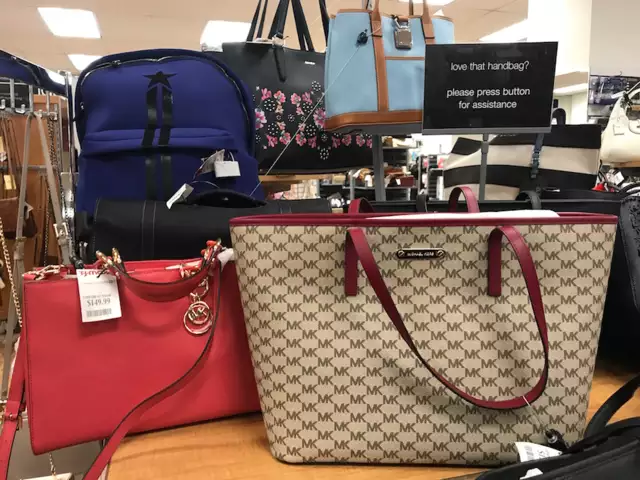 It may be last season, but according to nearly all the bloggers and shopping experts we consulted, you're bound to score a deal on a designer handbag at TJ Maxx.
"Top handbag brands that are regularly stocked include Valentina, Kenneth Cole, Michaella Barri, Saint Laurent, Perlina, and Emma Fox," according to Wise Bread. "You'll often find these brands at close to 75% off the original retail price."
Buy: Notebooks and stationery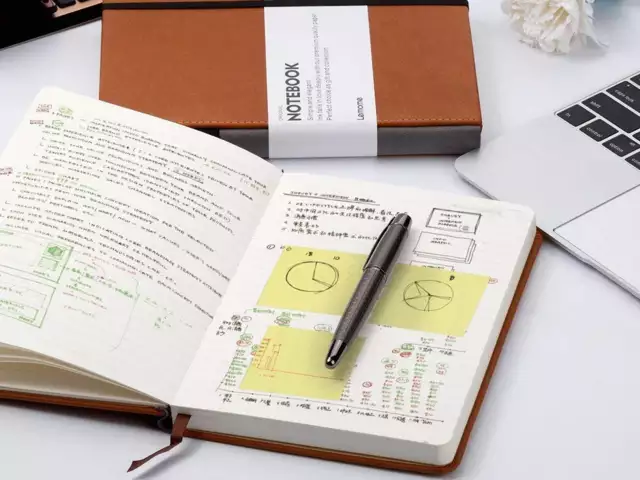 If you love Paper Source, then you'll enjoy TJ Maxx's wide selection of notebooks and stationery at bargain prices, according to Baros of The Budget Babe.
"Whether you're trying to get organized or want a place to journal. TJ Maxx and Marshalls always have the prettiest stationery and paper supplies," she wrote. "You never know what you'll find, but you'll always find something good and at a fraction of the cost you'd pay at a dedicated paper store."
Some Special Offer Products on Tj Maxx
1.Made In Italy Leather Tinsel Sandals With Crystal Embellishment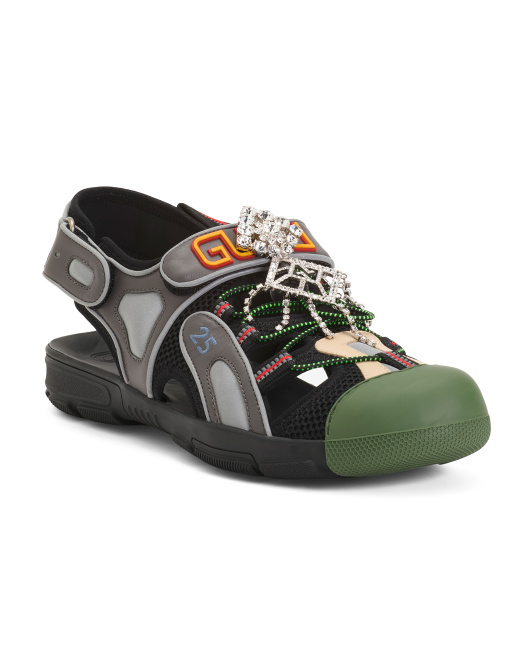 Buy It On Tj Maxx
Crystal embellished, mesh detail, reflective detail, size chart conversion may vary slightly by country
1in. heel
Rounded toe
Velcro strap closure
Leather and textile upper/man made sole
Imported, made in Italy
Not returnable in store
Style #:1000723807
2.Made In Italy Signature Logo Tweed And Leather Dionysis Shoulder Bag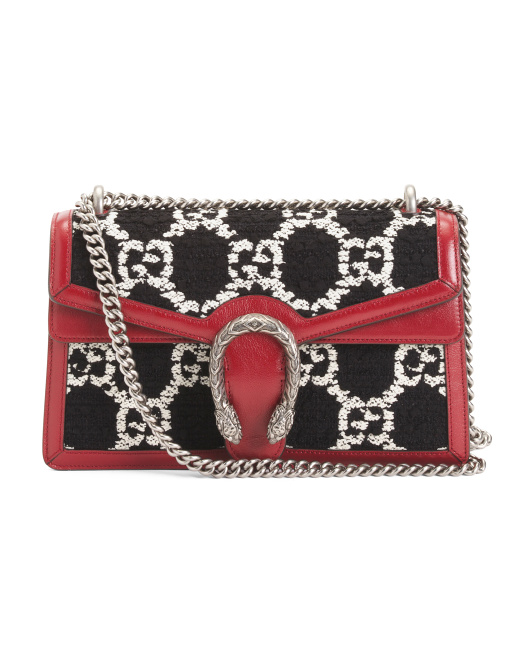 Buy It On Tj Maxx
Chain shoulder strap, tiger head spur, tweed detail
11in W x 7in H
Clasp closure
1 interior zip pocket
Leather
Imported, made in Italy
Not returnable in store
Style #:1000694764
3.Made In Italy Leather Signature Stripe Detail Sneakers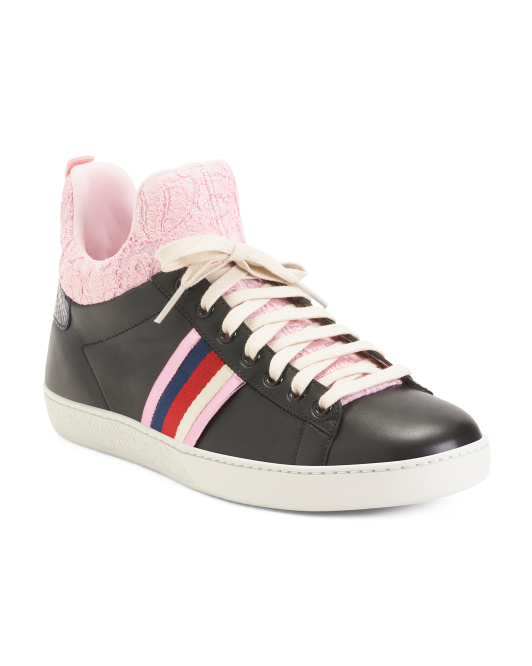 Buy It On Tj Maxx
Rounded toe
Leather upper, man made sole
Lace up closure
Imported, made in Italy
Style #:1000723532
4.Made In Italy Linen Floral Tiered Midi Dress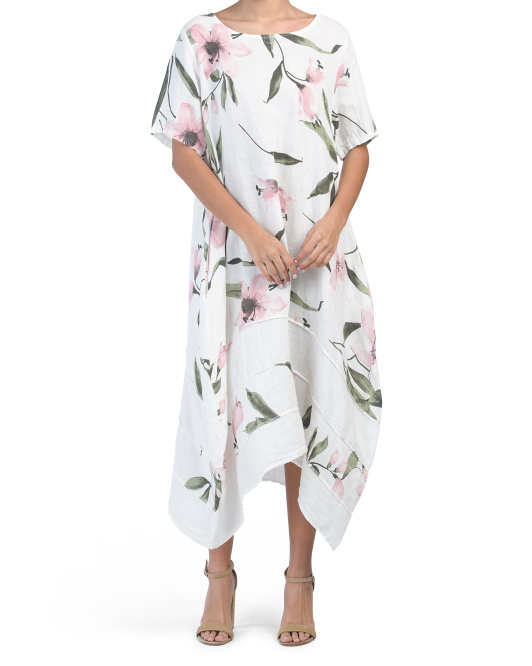 Buy It On Tj Maxx
Floral
Short sleeve, round neck, midi dress
49in long, taken from size S
Pull on
Linen
Imported, made in Italy
Hand wash
Style #:1000709828
5.Men's 50mm Designer Sunglasses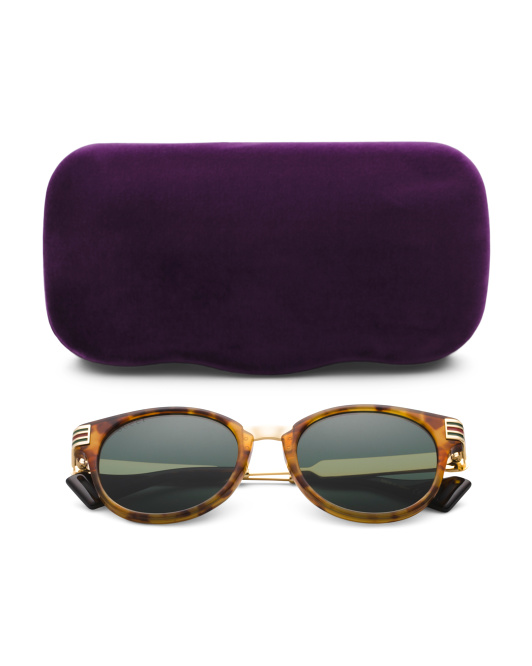 Buy It On Tj Maxx
Tortoise shell design, gold plated detail, logo temples, category 3 filter protection, case and cleaning cloth
included, case may vary
Cat eye frame style
Imported, made in Japan
Style #:1000732500
6.Fit Skinny Jeans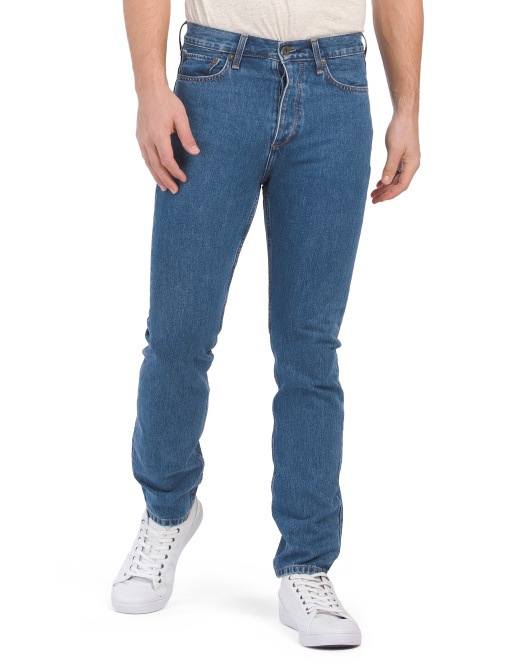 Buy It On Tj Maxx
Logo accent
Regular length, skinny fit, 5 pocket style
Sits at natural waist
Zip fly with button closure
Cotton/polyurethane
Imported
Machine wash
Style #:1000727666
7.Infant Boys 4pc Mix And Match Short And Jogger Set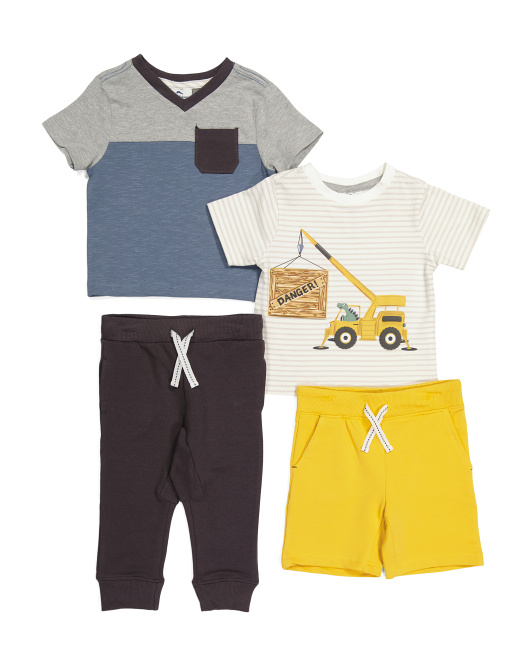 Buy It On Tj Maxx
4 piece set includes 2 tees, joggers and shorts
Tee: v-neck, chest pocket, color block
Tee: crew neck, short sleeve, graphic front, fabric provides stretch
Joggers: drawstring elastic waist, 2 side pockets, 1 back pocket, fabric provides stretch, shorts: drawstring
waist, 2 front pockets, 2 back pockets, fabric provides stretch
Cotton/spandex
Imported
Machine wash
Style #:1000692733
8.Big Girls Ronnie Cuffed Denim Shorts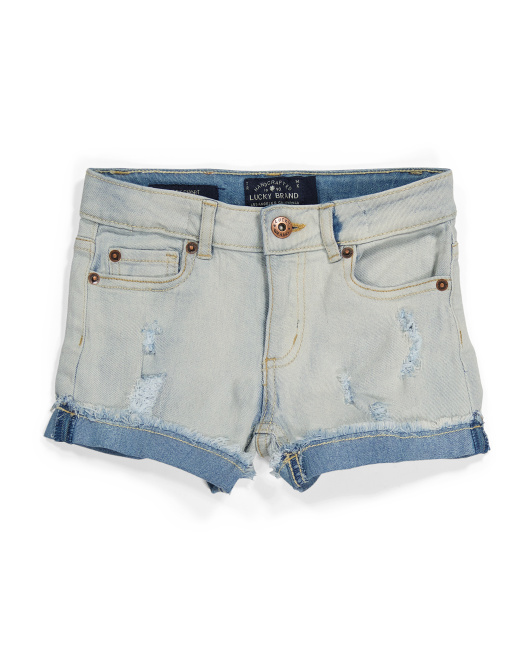 Buy It On Tj Maxx
Adjustable waist, frayed rolled cuffs, destructed, fabric provides stretch
5 pocket style
Zip fly with button closure
Cotton/polyester/viscose/spandex
Imported
Machine wash
Style #:1000666322
9.Jessie Rattan Cabinet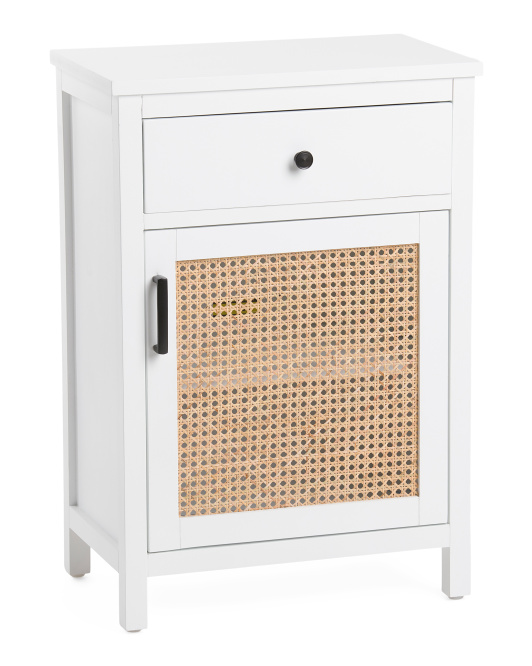 Buy It On Tj Maxx
Rattan inlay, 1 drawer and 1 cabinet for ample storage
19in W x 28in H x 12in L
Imported
Style #:1000706512
10.Indoor Outdoor Area Rug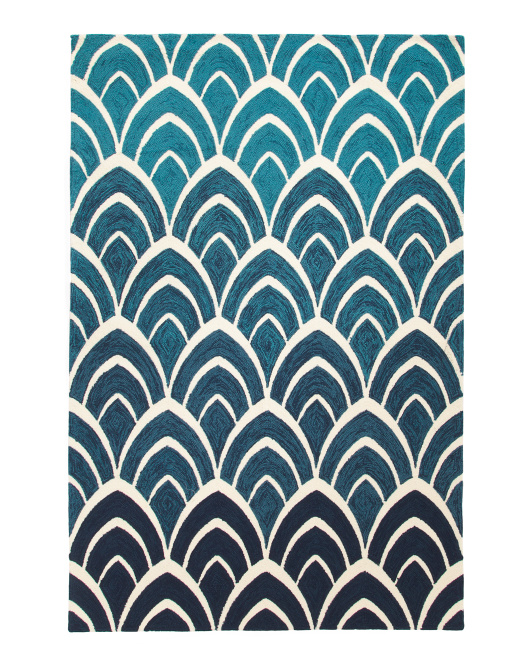 Buy It On Tj Maxx
Indoor and outdoor use, hooked
(Sizes approximate)
Polypropylene
Imported
Spot clean
Style #:1000659510