VRBO is an American vacation rental online marketplace originally known as Vacation Rentals by Owner or VRBO. It was founded by David Clouse and Lynn Clouse in the year 1995 in Aurora, Colorado, United States of America it is Headquartered in Austin, Texas, United States. It acquired by HomeAway in 2006 but in December 2015 Expedia Group acquired HomeAway. In March 2017 VRBO was re-branded as Vrbo with a new logo, capitalization and pronunciation. The change in brand name and pronunciation done based on customer reviews. Expedia Group owners noticed that many loyal fans of VRBO pronounced the brand name as "ver-boh" instead of V-R-B-O. Thus they conducted a market research and found out that "ver-boh" is much easier to pronounce and easier to remember in various languages. Why they decided to make this name official and rebranded the brand name from VRBO to Vrbo. While developing the new concept and brand name. The owners decided to merge recurring themes that are often associated with vacations like movement, discovery and adventure along with the fundamental elements of connection like time spent with loved ones, new surroundings and memorable experiences. Vrbo, on their part has a rich history and, culture and heritage and that is why. It was very important for the owners to keep the brand history intact. While making the new brand modern and exciting and also keep it timeless and classy. Expedia searched for a single iconic reference which went well with vacation. This a really challenging task due to the fact that various people attracted to vacations in different ways. The variety of destinations they visit and the different types of activities they engage in during their vacations. Ultimately the owners found a pattern, after much researching. That has been prevalent with vacation for ages and that is "Stripes". The clothing worn on vacation, from board shorts to ski clothes to classic French Breton and from the umbrellas on the beach to log cabins in the mountains, all have stripes in them.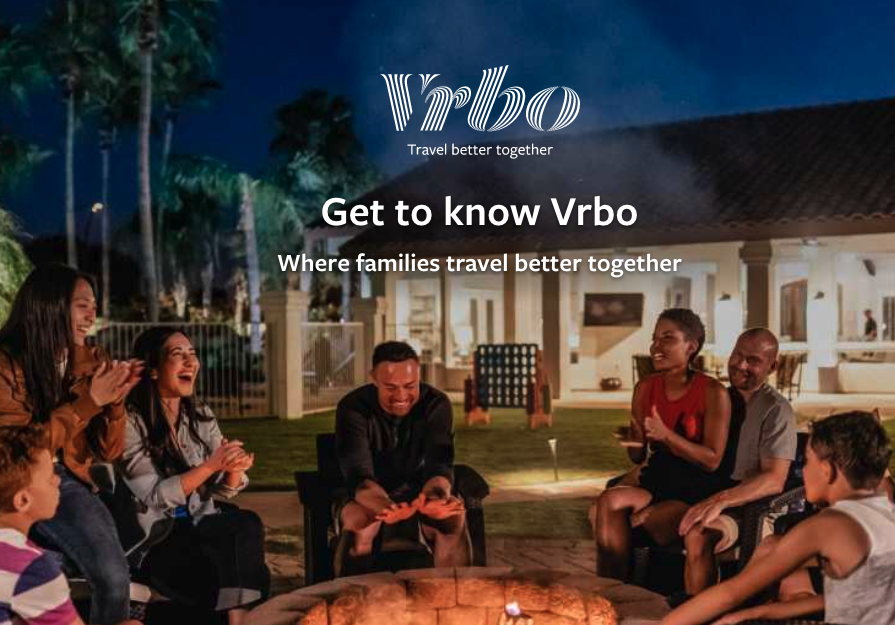 The original VRBO.com website created by David Clouse in order to rent his Breckenridge Ski Resort condo. The website later became a service platform for homeowners to list their properties and houses for short term rental purposes. Prior to the world of Internet, vacation rental services offered via classified ads, management services, and compilations of rentals based on various destinations. In its first 10 years, VRBO slowly grew to list over 65,000 rentals. As of April 2019, the site listed more than two million properties across the world that travellers could rent.
The main competitors of this group are Airbnb, TripAdvisor and Booking.com. Vrbo is mostly cheaper than Airbnb because its service fee is typically lower. Each vacation rental site has different payment methods. In such cases Vrbo has a pricing structure based on a service fee that charges guests between 6% and 15% from the booking's subtotal. Sometimes the short term rental brand charges a damage deposit when the booking made. The service fee varies depending on the cost of the reservation. Usually higher the payment charges, the lower is the percentage of the fee. Vrbo owners can choose two payment options on their part. The first and the most common method of payment is to pay a commission of 8% to Vrbo. The commission consists of 5% service fee and 3% card payment fee. The second method of payment for the owners is to pay an annual rent of $499 for all the bookings that they get in the whole year.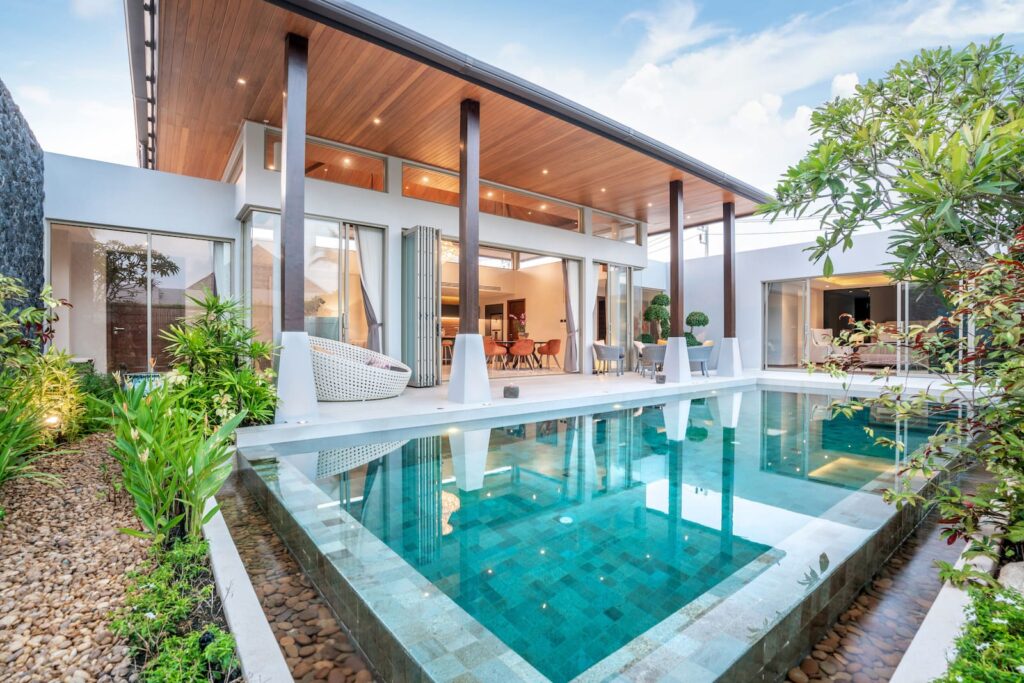 Background checks done by a company to make sure that the client 18 years old or to avoid fraudulent situations. Which may arise in some cases where non-existent customers make a reservation. Hosts who are more concerned about their security might want to run background check on their clients especially for a longer period. Generally, Vrbo does not request identity verification for their guests but a property owner or manager can communicate directly with the guests and request any further information that they want. In Vrbo, guests allowed to buy travel insurance when they pay for their reservations. Additionally, there are more opportunities to assure a safe trip after they have booked. They can also book travel insurance from the information emails that they receive afterwards and on the booking confirmation page. Vrbo's travel includes protection in case of delays, interruption or cancellation. However, there are specific cases which might not covered.
Similar to Airbnb and other travelling sites, Vrbo works with a customer rating system. Therefore, the owners of the properties try to take special care of their guests by giving them great service. Also try to keep some surprises for them which will make them happy with their stay and they give good rating to their properties. Similarly, the hosts can also rate their guests, the standard points being whether the guests followed. The house rules and whether the property left in a condition after the guests left. In this way other hosts can will also be able to understand better whether they want to have the guests in their vacation apartments and vacation homes who are booking their properties.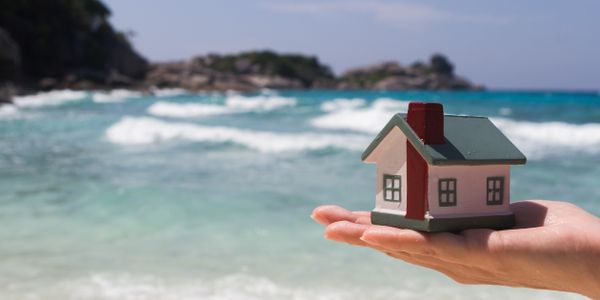 In summary Vrbo is one of the best rental vacation sites and here are some reasons. Why one should actually consider Vrbo over other booking sites and also why hosts can rent up their properties to Vrbo: –
Vrbo is especially worthwhile for private hosts and private owners of vacation rentals. The platform offers one, as a host, an easy way to become more visible on the internet and receive more reservations.
Through the rating system one can actively work on the visibility and the success as a host. If a host takes good care of their guests, one will quickly become a premium host and can really take benefits of renting their properties.