Bluehost is an important part of a successful corporation, Endurance International Group (EiG). EIG owns various hosting providers & contributes in the hosting provider sector. Since BlueHost is owned by a potential corporation that does its share of marketing well, bluehost reviews do not state everything clearly. Though there is a lot of emphasis laid on its excellent support services and great prices, very less is stated about its flaws.
Here is an actual review about Bluehost service provider. We have brought everything in detail to you, be it the prices or its exclusive features.
What Products Does Bluehost Offer?
Bluehost, an US-based hosting provider offers a variety of hosting-related products. If you are looking for a single platform to get everything from domain names to dedicated servers, BlueHost is the one.
Domain names: They are surely not the cheapest domain name registrar. But you have the option to buy domain names directly from Bluehost. The prices start at $17.99 a year. One of the best places to buy domain names is Namecheap. As the  name suggests it has names and it is really cheap. Also, it can be managed easily.
Shared hosting: Shared hosting is considered ideal unless you are managing a really giant project. It just shares your space with other users to make it cheaper. The shared prices of Bluehost start from $8.99 to $25.99 per month.
WordPress hosting: Bluehost has a WordPress focused hosting service. It works well with WordPress sites and has many special features like a staging area. As far as the price is concerned, it starts at $29.99 a month, which is more expensive than SiteGround.
VPS: A Virtual Private Server or VPS is a server that can be categorised between a shared hosting and a dedicated one. It can be explained better in this way. A VPS is a server that is actually shared with other clients, but there exists a kinda virtual wall between your projects and theirs which restricts accessing the projects. This type of hosting is good for those who need special server configurations. VPS hosting plans start from $29.99 to $59.99 a month at Bluehost.
Dedicated servers: Dedicated Servers are appropriate for those websites that generate huge traffic and for that require a top-performing server. This type of server is entirely for your work and is not shared at all.
The information given above is about the most important hosting related products of Bluehost as a server provider. An important thing to note is that there are no cloud hosting services offered by Bluehost.
Bluehost Pricing: Things About Shared Plans?
The first & the most important thing to notice about Bluehost prices is that you can find huge discounts during the first year. Just keep a note that the renewal costs are higher and can rip off your pockets. Here are both the prices for comparison-
The Basic plan works for you if you wish to have only 1 website and 50 GB of storage is enough for your project.
The Plus plan can let you have as many websites as you need and the storage is unmetered. It also provides unlimited email accounts.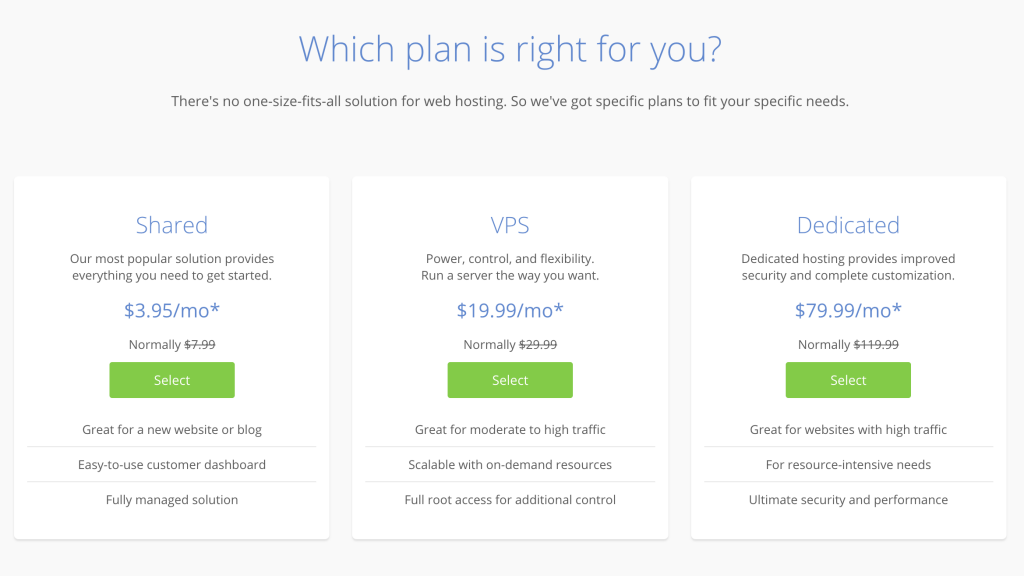 The Choice Plus package gives you access to the Plus features, plus free domain privacy and better backup options.
The Pro tier is apt for people looking for higher performances. The maximum files you can host with this plan range from 200,000 to 300,000.
Pros of Using Bluehost Hosting-
Best Uptime – 99.99%

It is important to choose a web host after careful study. It is important to know the uptime of the web host and its reliability. Afterall, nobody wants to deal with a broken down site & it is also a big turn off for the users. So it is important to check the uptime and stick with a web host that provides good uptime consistently.
Bluehost has high standards when it comes to uptime. The best part is that it ideally has 99.99% uptime.
Load Speed
As per research, it is found that many websites work way too slow. It is a common problem. Loading speed is important for the website's ranking. Studies state that slow websites translate into lower sales. A site's success really depends on the host's page loading times.
Bluehost's performance since 2018 has been great. It supports an average page loading speed of 405ms.
Low Introductory Pricing
Bluehost's starting prices are $3.95/month. It was $7.99/ month and has been reduced to $7.99/month originally.
It provides 50 GB SSD storage, unmetered bandwidth, a free SSL certificate, and a lot more.
So it is basically good value for the price. The starting price has been lowered down to $2.75/month.
Good Security Options
Bluehost is one of the cheaper web hosts. It provides great security options like the free SSL certificate. The plans that Bluehost offers have a domain privacy feature that helps keep the personal information you use to sign up for a domain private. This basically helps in prevention from hackers that could find your personal details for phishing or scams.
Another security feature is SiteLock which helps in the prevention from  malware attacks, which are quite common on WordPress sites. Similar remarkable feature that it has for protection is CodeGuard. It provides daily backups so that you can get access to previous versions of a site in times of hacking. The most praiseworthy security tool that Bluehost has is Postini from Google. It gives you spam protection and keeps your mail safe.
Multiple Integrations, Apps, and eCommerce Features
Other than the exclusive security features, Bluehost also provides access to a variety of different apps and integrations enabling you to use the most popular services on the web.
With Bluehost, you can install WordPress with a single click. In fact, you can also install other popular content management systems (CMS) like Drupal, Joomla, run an e-commerce shop, etc.
Cons of Using Bluehost Hosting
Bluehost is a great web host but there are certain flaws that you should know.  These are two areas that Bluehost needs to perform better at.  Check it out-
Higher Renewal Rates
High renewal rates are quite common among web hosts. It is something that is really a big hindrance. To overcome this,  it is good to prepay for one, two, or even three years upfront.
Actually the monthly price is low, prepaying for a longer period of time helps you save some money. Bluehost web hosting service too can be accessed at normal rates with this technique for long.
Site Migrations
There are no free site migrations with Bluehost. Generally web hosts move customers' existing websites over to their service for free. This service makes the customers happy as it helps waive off any extra fee.  Bluehost charges a one-time fee of $149.99. This one time fee includes the migration of up to five websites, 20 email accounts, and any other database files for these sites. Despite these extra perks, the payment of $149.99 seems like a "Con".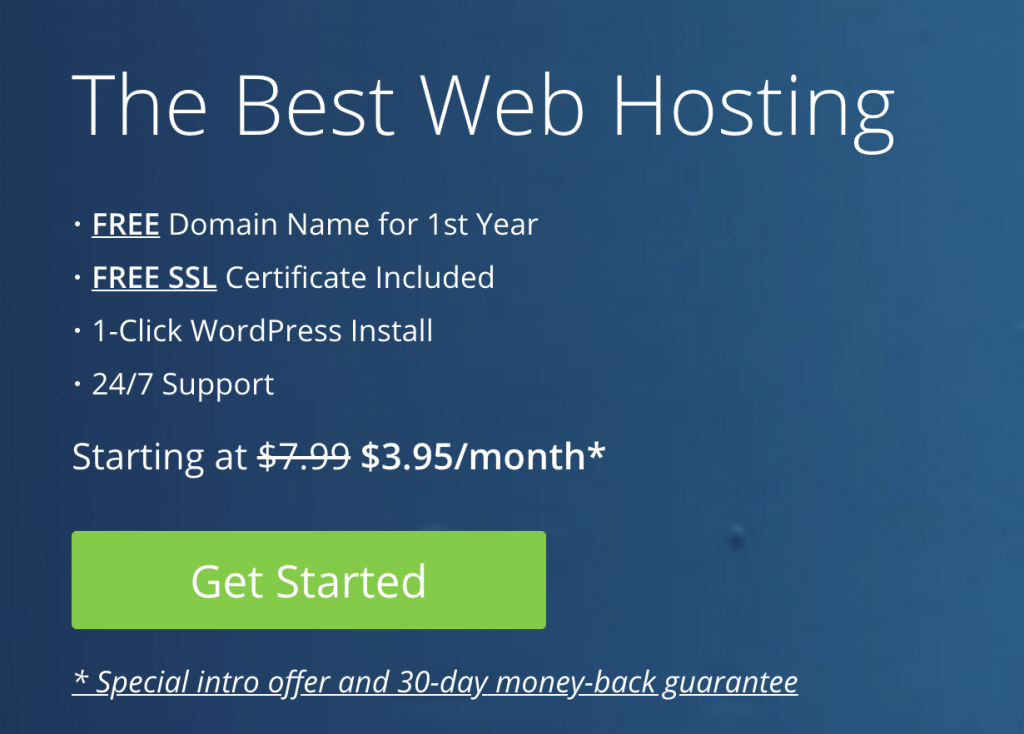 So this was all about Big Host to sum up in an article. Hope it helps!