DIFF Eyewear is an American company that offers high quality eyeglasses at affordable prices.
The company creates chic, stylish frames while staying true to the company vision — to promote social accountability through charitable contributions.
About DIFF Eyewear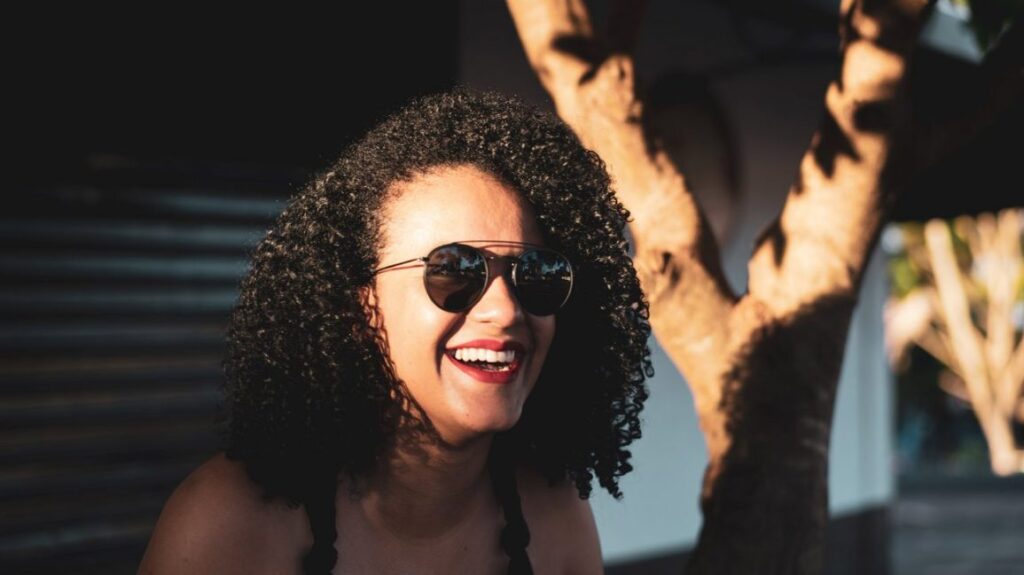 DIFF Eyewear uses high quality materials to create eyeglasses and sunglasses. The modern, trendy frames are infused with the perfect amount of polished elegance, allowing them to fit seamlessly into your wardrobe without taking center stage.
What's more, DIFF is a socially conscious brand committed to creating a positive impact on the world.
DIFF partners with several eye health organizations — including Sightsavers, Eyes on Africa, and Restoring Vision — that provide vulnerable populations with eyeglasses, eye exams, surgeries, and medicine.
Plus, for every pair of sunglasses sold, DIFF donates a pair of reading glasses to someone in need. Since 2015, the company has donated over 1.5 million pairs of reading glasses to underprivileged individuals.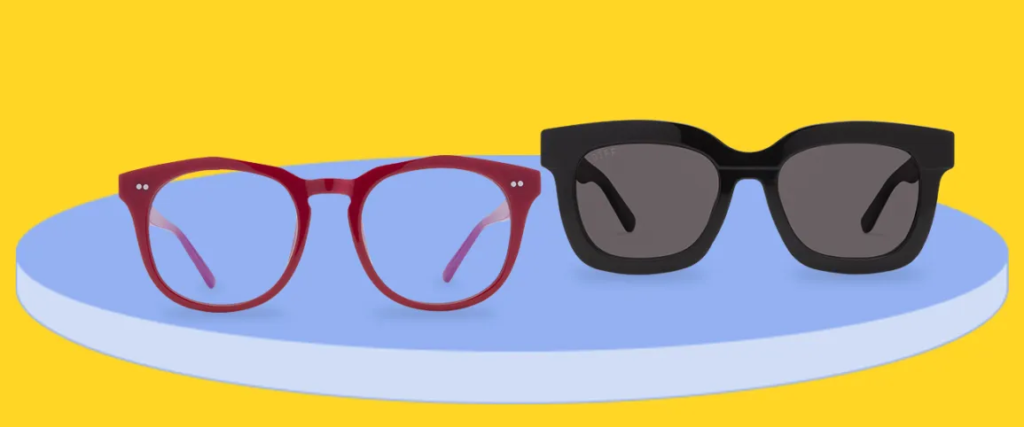 DIFF Eyewear pros
modern, sophisticated designs
high quality frames and lenses
affordable celebrity collaboration collections
charitable contributions provide vision care and eyeglasses to populations in need
free shipping on orders of $115 and over
affordable $15 cost for a 2-year protection plan that covers accidental damage
DIFF Eyewear cons
you can't return prescription eyewear
progressive, multifocal, or bifocal lenses are unavailable
no virtual try-on or test-at-home option
poor customer service reviews
you're unable to use insurance, flexible spending accounts (FSA), or health savings account (HSA) cards
What's available from DIFF Eyewear?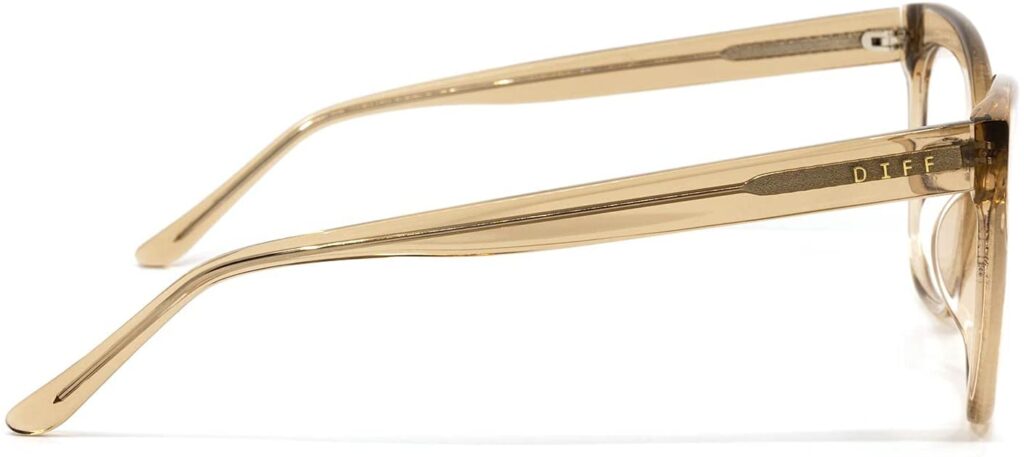 Eyeglass frames
DIFF offers hundreds of self-designed eyeglasses in men's and women's styles. You won't find any name-brand eyewear in their selection.
Each pair is cut from a single acetate sheet to create comfortable, flexible frames.
If you're looking for a more daring, whimsical look, the company also collaborates with celebrities and renowned brands to create unique sunglass and eyeglass collections.
For tailored recommendations based on your style, face shape, and frame preferences, try the quiz on the DIFF website.
DIFF doesn't offer a virtual try-on or test-at-home option.
Here, you can also find blog posts teaching you how to take glasses measurements and how to measure your pupillary distance (PD).
Eyeglass lenses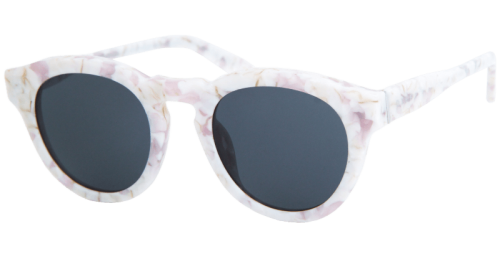 DIFF offers prescription eyeglasses, reading glasses, and sunglasses, as well as nonprescription blue-light-blocking glasses.
You can fit your frames with standard single-vision lenses, crafted using durable, premium, scratch-resistant polymer. These lenses can be upgraded with blue-light-blocking, photochromatic, extra thin, or polarized features.
Unfortunately, DIFF doesn't fill all prescriptions, only single-vision glasses with prescriptions ranging from -10.00 to +5.00 sphere and -4.00 to + 4.00 cylinder. Further, the company doesn't offer progressive, multifocal, or bifocal lenses.
Other products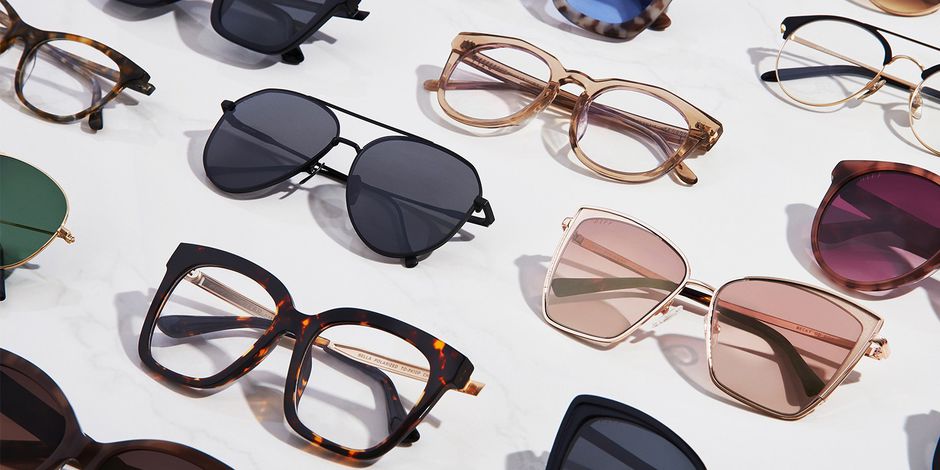 Besides eyeglasses, DIFF offers eyewear accessories like handmade pouches, travel cases, and vanity cases.
You can also browse their collections of designer hair claws, earrings, or limited-edition sunglass chains handmade by female artisans in Tegucigalpa, Honduras.
Highlights
Extensive line of glasses and sunglasses (both prescription and non-prescription) that suit every style
Charitable goal that donates reading glasses, eye surgeries, eye exams, and medications with every sale made
The brand has received many positive DIFF Eyewear reviews and praise from a number of A-list celebrities
Durable design
Affordable prices compared to other high-end brands
Financing options available through Afterpay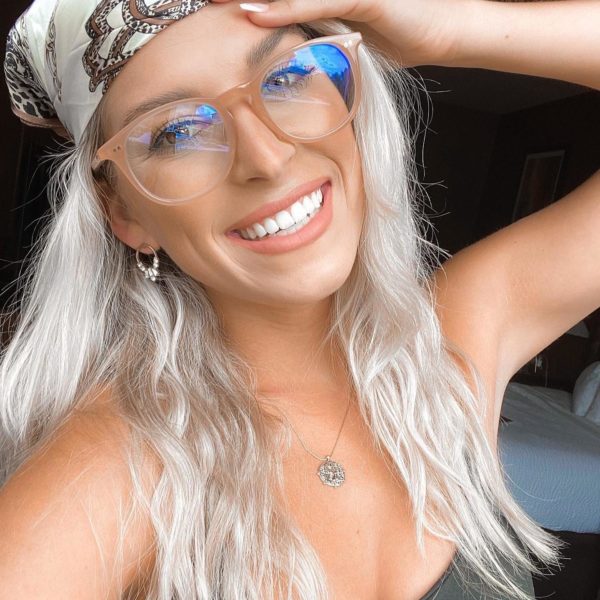 This DIFF Eyewear review has put the pros and cons in place, so let's check out some of the products that built this brand. All sunglasses sold come with a travel case and cleaning cloth to keep the purchase good as new.
DIFF Eyewear Sunglasses Review
To see or not to see, that is the question. The answer? To see. Always, to see. And with DIFF Eyewear's most popular sunglasses, that's made possible on the brightest of days. Prescription or standard lens, this brand has it all so we're showing off some of their best.

DIFF Eyewear Milo Review
Admit it, looking good is a big part of why we buy what we buy. The DIFF Eyewear Milo shades bring that sexy look to life as soon as they're slid on.
Perfectly framing any face, these dark lens glasses can be rocked by anyone with their unisex build.
Their scratch-resistant lenses maintain quality to keep every image clear as ever, blocking out the rays without blocking the view. 100% UVA protective, these shades are the beach's best friend.
Whether they're resting on your head, framing the face, or hanging from a shirt collar, these glasses are sure to add that extra dash of pure fashion.
The uber-chic Milo shades are available for $90. If you're a fan of this style, check out the DIFF Eyewear Riley design.

DIFF Eyewear Dime Review
Round out your style with the DIFF Eyewear Dime, a fun shell frame that looks straight out of the movies.
Celebrate the classic shell frame with these dark tortoise shades. Darkened lenses remove glare and keep eyes fresh on the sunniest day.
Fun in shape and traditional in style, these frames go with any summer look and are sure to bring out the compliments whether you're at the beach or sipping a latte in a café.
If you love the shape and are looking for more color, check out the DIFF Eyewear Dime II. Blue lenses, pops of pattern, and more make these shades a party.
At the time of this DIFF Eyewear review, these frames are down from their regular $90 price to a low $30.

DIFF Eyewear Cruz Review
Cruise through life in style with the DIFF Eyewear Cruz sunglasses.
Accompanying any outfit with ease, these shades are a sure-fire way to make an entrance with their classic aviator design.
Perfect for any Top Gun enthusiast out there, these $100 premium scratch-resistant polymer lenses sit comfortably with their lightweight frame.

DIFF Eyewear Kota Review
Lighten up the look with the DIFF Eyewear Kota specs – gray in frame and lens, this casual look feels at home in any season.
Simple in color and design, these shades aren't meant to steal the show but enhance the image. Complementing any outfit, the smoky gray frame has a way of leveling up your look in one easy accessory.
Comfortable, light, and protected, these DIFF Eyewear polarized lenses will block out that annoying glare to keep you looking cool all day.
These smoky frames are usually $90, but you can grab them on sale for $30.

DIFF Eyewear Kota II Review
Love the previous style? Check out their latest twist on a favorite of this brand. The DIFF Eyewear Kota II sees the last style and raises the bet on a stunning fashion that everyone will love.
Solid frames and lenses turn this quality piece into a keeper. Running straight across the top, these black frames cut a clean look on any face shape.
Scratch-resistant by design, they're a perfect wear on any sunny day to keep the look calm, cool, and collected.
Regularly, these sunglasses go for $90, but at the time of this DIFF Eyewear review, they're on for a cool $40.
How much do eyeglasses from DIFF Eyewear cost?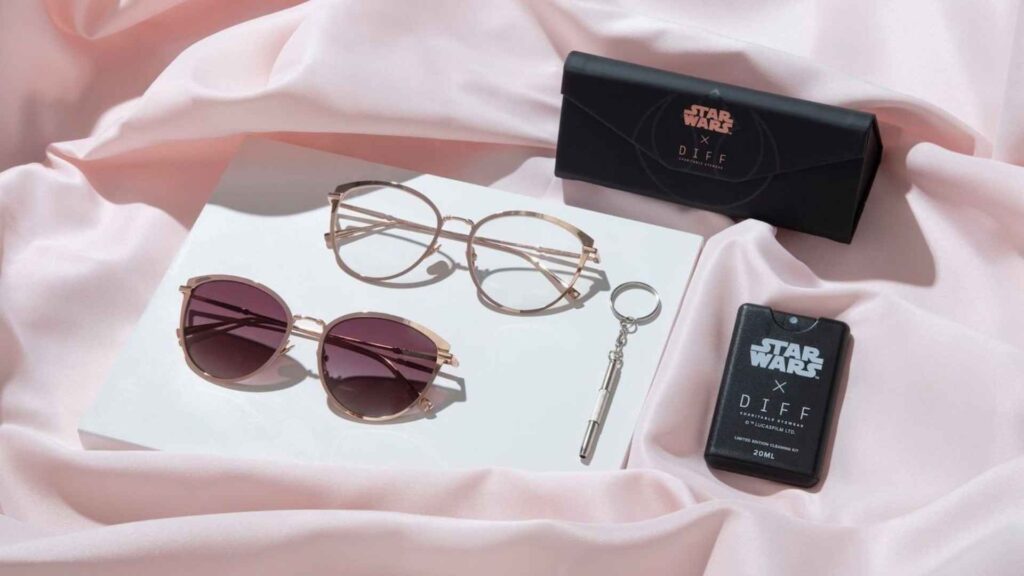 Most DIFF eyeglass frames, including single-vision prescription lenses, cost between $98–$105.
Blue-light-blocking or thinner lenses cost an additional $35. You'll pay an extra $50 for polarized sunglasses and $100 for photochromic lenses.
Occasionally, DIFF offers a "buy one, get one free" option for certain frames. Sometimes, this special applies to clearance glasses too, which can equal large savings.
Does DIFF Eyewear take insurance?
DIFF doesn't accept vision insurance, flexible spending accounts (FSA), or health savings account (HSA) cards.
Still, you may request an itemized receipt to submit to your insurance company for reimbursement.
Ordering from DIFF Eyewear
In-person shopping
If you prefer in-person shopping, select DIFF glasses, sunglasses, and blue light glasses are available in boutiques and department stores like Nordstrom, Dillard's, and Kohl's. If you buy optical glasses in these stores, you'll need to fit them with prescription lenses elsewhere.
Even if you plan to purchase DIFF frames online, it can still be a good idea to visit a few in-person stores first. This way, you can try on a few frames to see how they look and feel.
Online ordering
To order prescription glasses online, you'll need to upload an image file of your current valid prescription. It must include the date of service as well as your doctor's name, information, and signature.
If you're already in the DIFF system, you can simply locate your on-file prescription.
Deliveries
Non-prescription purchases are processed within 24 to 48 hours. Meanwhile, it can take up to 21 business days to process prescription orders.
DIFF offers free shipping for orders of $115 and over. Unless otherwise requested, orders are shipped using USPS First Class or equivalent. You'll receive an email with tracking details once your order is shipped, and you can expect to receive your order within 4 to 9 days.
International orders are processed within 24 to 48 hours and shipped using DHL Global Mail unless otherwise specified. Depending on your location, expect to receive your order within 2 to 5 weeks. You are responsible for any duties, taxes, or tariffs imposed by your country.
DIFF Eyewear return policy and warranty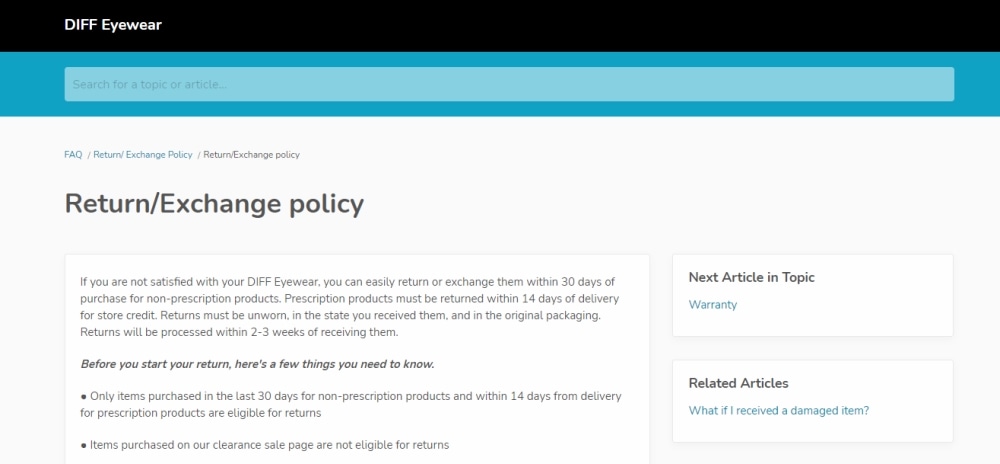 DIFF provides a 14-day exchange policy for prescription glasses and a 30-day return or exchange policy for nonprescription eyewear. Refunds are subject to a $6 return fee.
All glasses come with a 1-year warranty that covers manufacturing defects. Plus, for $15, you can purchase a 2-year protection plan that covers accidental damage.
To initiate an exchange, return, or warranty claim, get in touch with DIFF via the contact form on their website.
DIFF Eyewear customer service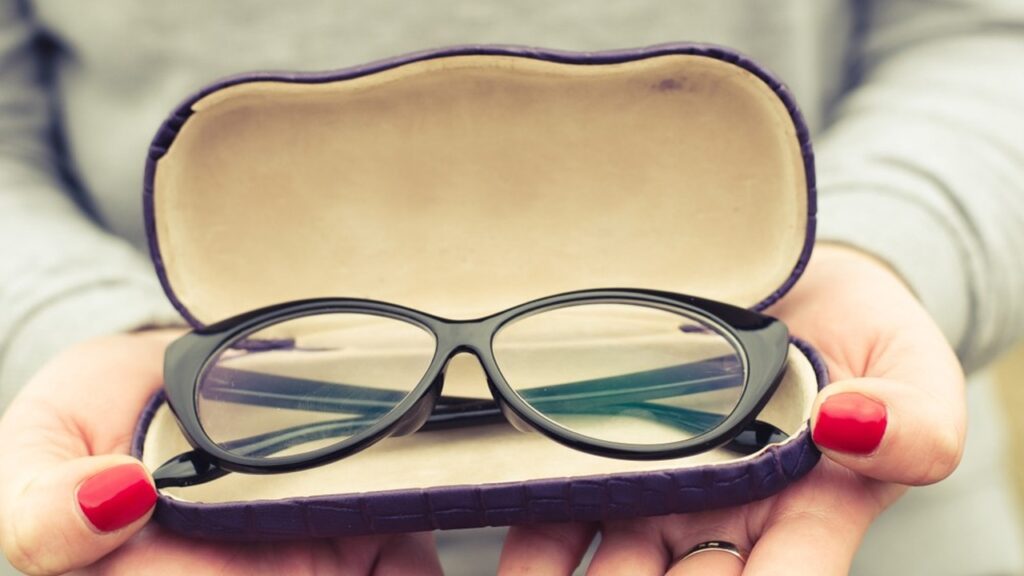 DIFF Eyewear has a Trustpilot rating of 2.4 out of 5, which is poor.
The company has a B- rating from the Better Business Bureau (BBB) and is not BBB-accredited. On the BBB, DIFF also has a poor customer review rating, landing at just 1.6 out of 5.
Customers on these sites complain that it's not possible to speak to a live representative from the company, that customer service agents don't respond to messages, or that they've received canned responses that aren't helpful or relevant.
Further, some customers report issues related to incorrect prescriptions, delayed shipments, and the overall return and exchange process. A few reviewers even received damaged or incorrect eyewear.
Meanwhile, reviews on the official DIFF Eyewear website are mostly positive.
Other options for eyeglasses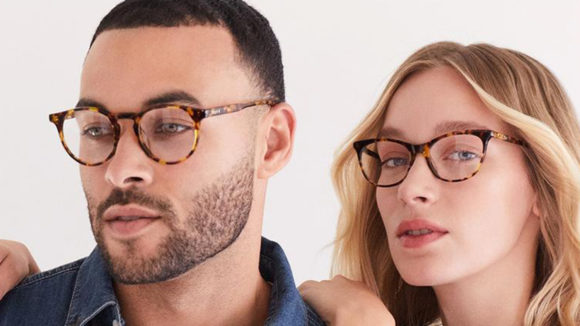 If DIFF Eyewear doesn't offer what you're looking for, but you'd still like to support a socially conscious business, check out these alternative brands.
Best online retailer with a charitable cause: Coastal
Coastal is an online eyewear retailer that offers inexpensive, mid-range, and designer eyewear in men's, women's, and kid's styles.
The company is committed to improving eye health, access to eyewear, and eye care for individuals in need. That's why Coastal donates a pair of eyeglasses to someone in need with each purchase. To date, they've donated more than half a million pairs.
Shop now at Coastal
Best sustainable, socially conscious brand: Genusee
Committed to creating jobs for diverse populations in Flint, Michigan, Genusee is an eco-friendly brand that uses recycled plastic water bottles to create prescription eyeglasses and sunglasses.
Genusee's signature frames feature oversized circular lenses that flatter many face shapes and features.
Shop now at Genusee
Best eco-friendly brand if you prefer to shop in store: Eco Eyewear
With an eye on the environment, Eco Eyewear creates frames using recycled ocean plastic, recycled metal, and bio-based materials like castor seeds. Plus, the company plants a tree for every eyewear purchase.
You can purchase sunglasses on the Eco Eyewear site, but prescription eyeglasses are only available in optical stores. This is ideal if you prefer to try glasses on in person to experience how they look and feel on your face.
Another benefit of in-person shopping is professional guidance from an optical technician. They can help ensure the frames will suit your prescription and assist in case you need adjustments or repairs now or in the future.
Shop now at Eco Eyewear
Is DIFF Eyewear worth it?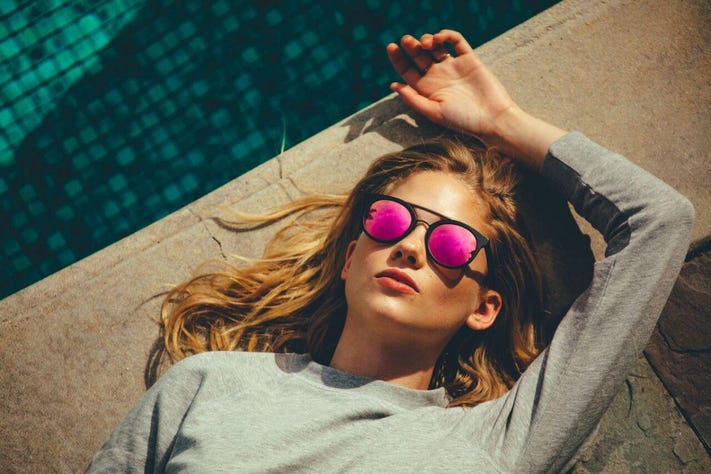 DIFF Eyewear provides high quality eyewear that's relatively inexpensive — especially when you consider that each purchase supports a charitable cause.
Many DIFF frames look charming, offering a contemporary take on classic shapes. Shop from the clearance section and watch out for special offers if you want to try DIFF products while minimizing your investment.
It's a good idea to try on a few pairs of DIFF glasses before you make your purchase. Find a store in your area that carries their frames and have fun testing out various specs.
DIFF Eyewear's low customer ratings on the Trustpilot and BBB sites are worth noting. If the negative reviews are a concern for you, there are plenty of other eco-friendly brands to consider.