When it comes to combining practicality with personal expression, glasses are one of those accessories that do both, but what about social impact? Can they accomplish all three? DIFF eyewear is trying to.
In the case of prescription glasses, not only are they necessary for your vision, but they are a fun way to spice up your look and express your personal style, and sunglasses are a fun way to add a little extra something to your outfit while staying safe in the sun.
Now, wouldn't it be great to purchase your glasses from a company whose social mission is great as well? DIFF Eyewear is an eyewear brand with a high social accountability track record, that I thought you should know about. It is impressive what they are doing, and you know that I love to highlight social enterprises!
About DIFF Eyewear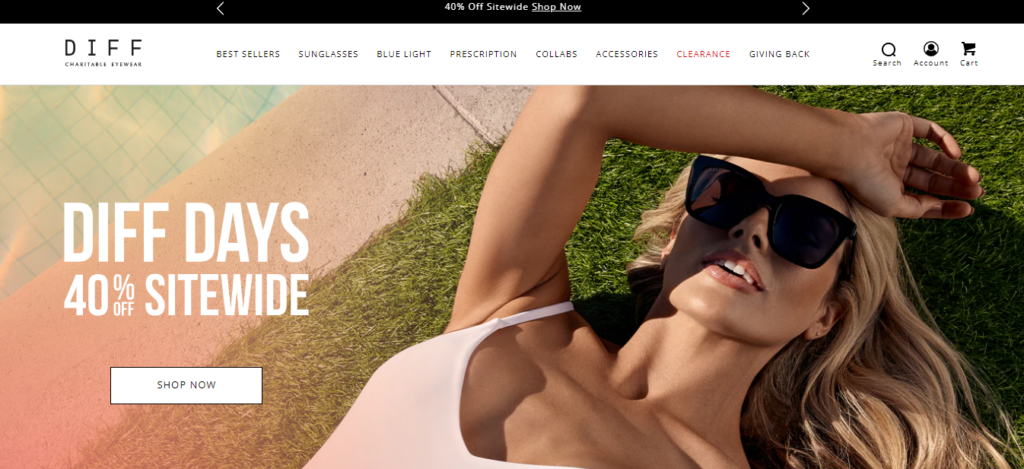 DIFF Eyewear uses high quality materials to create eyeglasses and sunglasses. The modern, trendy frames are infused with the perfect amount of polished elegance, allowing them to fit seamlessly into your wardrobe without taking center stage.
What's more, DIFF is a socially conscious brand committed to creating a positive impact on the world.
DIFF partners with several eye health organizations — including Sightsavers, Eyes on Africa, and Restoring Vision — that provide vulnerable populations with eyeglasses, eye exams, surgeries, and medicine.
Plus, for every pair of sunglasses sold, DIFF donates a pair of reading glasses to someone in need. Since 2015, the company has donated over 1.5 million pairs of reading glasses to underprivileged individuals.
DIFF Eyewear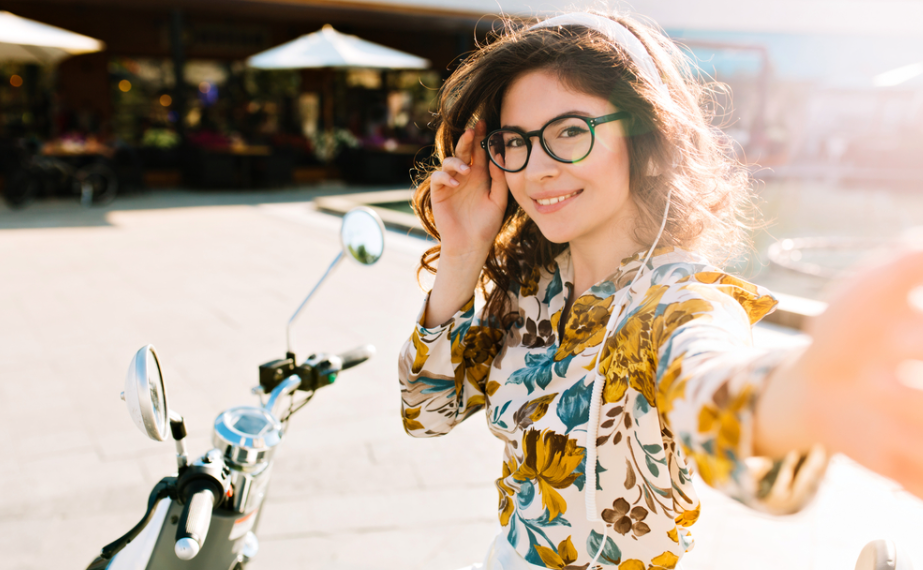 DIFF Eyewear was founded in 2014 and from the onset, had some ambitious social impact goals. All three co-founders, Zach Gordan, Chad Jernigan, and Chad Dime had already been working in the eyewear industry before they teamed up together to create their own brand. The glasses they sell are stylish and also provide social benefits in a variety of ways.
Pros
modern, sophisticated designs
high quality frames and lenses
affordable celebrity collaboration collections
charitable contributions provide vision care and eyeglasses to populations in need
free shipping on orders of $115 and over
affordable $15 cost for a 2-year protection plan that covers accidental damage
Cons
you can't return prescription eyewear
progressive, multifocal, or bifocal lenses are unavailable
no virtual try-on or test-at-home option
poor customer service reviews
you're unable to use insurance, flexible spending accounts (FSA), or health savings account (HSA) cards
What's available from DIFF Eyewear?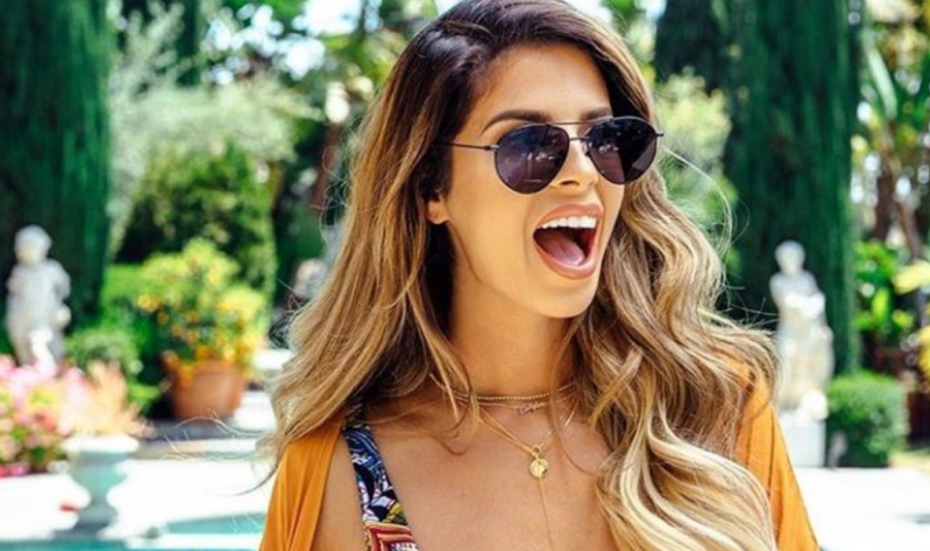 Eyeglass frames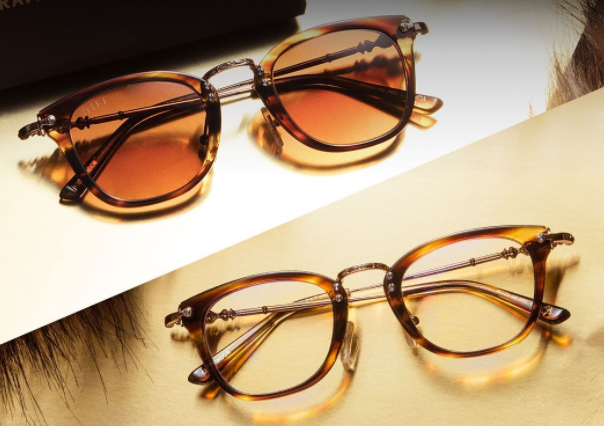 DIFF offers hundreds of self-designed eyeglasses in men's and women's styles. You won't find any name-brand eyewear in their selection.
Each pair is cut from a single acetate sheet to create comfortable, flexible frames.
If you're looking for a more daring, whimsical look, the company also collaborates with celebrities and renowned brands to create unique sunglass and eyeglass collections.
For tailored recommendations based on your style, face shape, and frame preferences, try the quiz on the DIFF website.
DIFF doesn't offer a virtual try-on or test-at-home option.
Here, you can also find blog posts teaching you how to take glasses measurements and how to measure your pupillary distance (PD).
Eyeglass lenses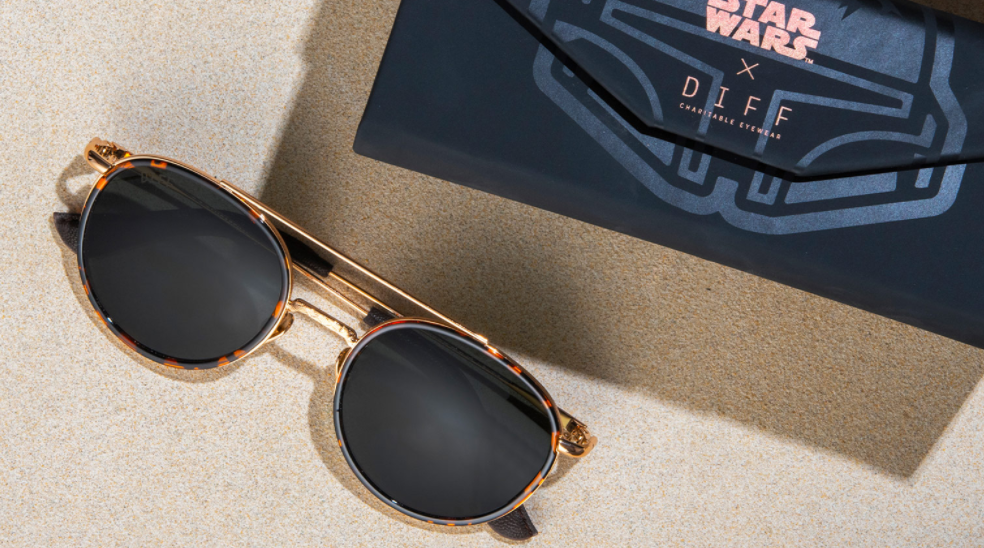 DIFF offers prescription eyeglasses, reading glasses, and sunglasses, as well as nonprescription blue-light-blocking glasses.
You can fit your frames with standard single-vision lenses, crafted using durable, premium, scratch-resistant polymer. These lenses can be upgraded with blue-light-blocking, photochromatic, extra thin, or polarized features.
Unfortunately, DIFF doesn't fill all prescriptions, only single-vision glasses with prescriptions ranging from -10.00 to +5.00 sphere and -4.00 to + 4.00 cylinder. Further, the company doesn't offer progressive, multifocal, or bifocal lenses.
Project DIFF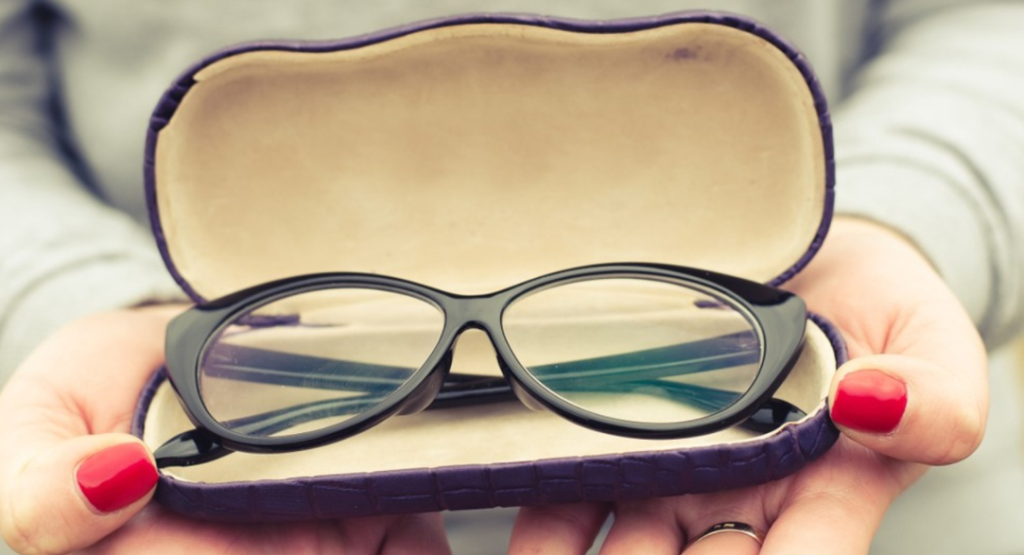 Project DIFF is made up of worldwide programs connecting with local suppliers to support empowerment and education of women.
Through their Pouch Program, DIFF provides female artisans with dependable incomes, vocational skills, as well as money management training, health lessons and peer-to-peer mentorship.
These glasses pouches are handmade out of East African Textiles purchases from local markets in Uganda. Up-cycled mattresses are used to provide the pouches with a protective padding to keep the sunglasses safe.
The proceeds from the pouches go to Little Angels School in order to create a safe and resource-abundant learning environment for children.
Project DIFF also has a partnership with Tribe Alive, a group of women artisans located in Honduras in order to create beautiful glasses chains made with beads and tassels.
Each woman is provided with a sustainable living wage that will help her support her family.
Diff blue light features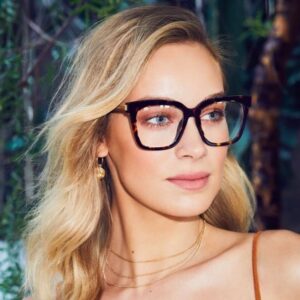 Diff computer glasses are great for reducing glare to protect your eyes from irritation and dryness. They are particularly popular in the gaming world where you don't count the hours spent in front of the screen. These protective glasses not only have a magnifying function, but also filter blue light much better than clear models. Since the light from video games is generally more aggressive to the eye, due to the amount of images and the often exaggerated colors, a darker shade seems to have a better effect on our eyes (and our brain). In fact, by removing the blue light from games, you will have a better view of the contrasts, the colors will stand out more and the details will be more easily noticeable.
Diff blue light blocking glasses emphasize improving the quality of sleep with its orange glasses. And quite honestly, it works. We tested them for a month and after 3-4 days of use noticed that it seemed easier to fall asleep.
From a manufacturing perspective, these anti-fatigue computer glasses are made with acetate frames, a plastic derived from cotton fibers and wood pulp, renewable and environmentally friendly. The hinges are spring loaded and the lenses are made of CR-39 plastic, a thermoset polymer created for the design of ophthalmic lenses. They have anti-reflective and anti-glare treatment on both sides. Overall, Diff computer glasses are very light and look pretty solid.
Other products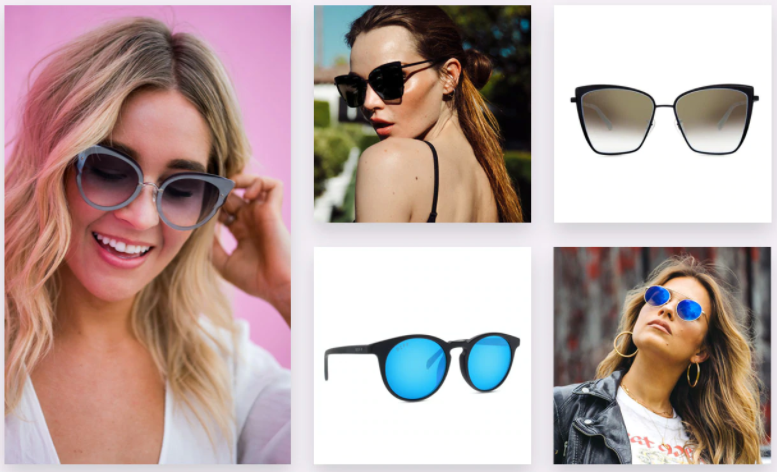 Besides eyeglasses, DIFF offers eyewear accessories like handmade pouches, travel cases, and vanity cases.
You can also browse their collections of designer hair claws, earrings, or limited-edition sunglass chains handmade by female artisans in Tegucigalpa, Honduras.
How much do eyeglasses from DIFF Eyewear cost?

Most DIFF eyeglass frames, including single-vision prescription lenses, cost between $98–$105.
Blue-light-blocking or thinner lenses cost an additional $35. You'll pay an extra $50 for polarized sunglasses and $100 for photochromic lenses.
Occasionally, DIFF offers a "buy one, get one free" option for certain frames. Sometimes, this special applies to clearance glasses too, which can equal large savings.
Does DIFF Eyewear take insurance?
DIFF doesn't accept vision insurance, flexible spending accounts (FSA), or health savings account (HSA) cards.
Still, you may request an itemized receipt to submit to your insurance company for reimbursement.
Ordering from DIFF Eyewear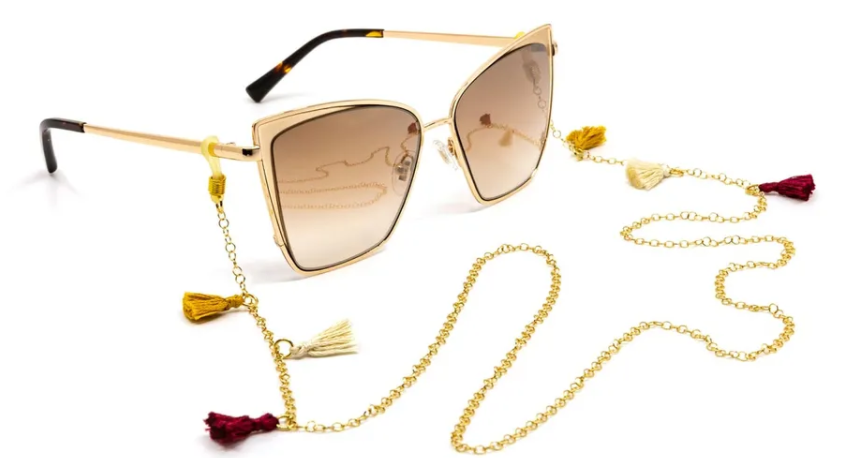 In-person shopping
If you prefer in-person shopping, select DIFF glasses, sunglasses, and blue light glasses are available in boutiques and department stores like Nordstrom, Dillard's, and Kohl's. If you buy optical glasses in these stores, you'll need to fit them with prescription lenses elsewhere.
Even if you plan to purchase DIFF frames online, it can still be a good idea to visit a few in-person stores first. This way, you can try on a few frames to see how they look and feel.
Online ordering
To order prescription glasses online, you'll need to upload an image file of your current valid prescription. It must include the date of service as well as your doctor's name, information, and signature.
If you're already in the DIFF system, you can simply locate your on-file prescription.
Deliveries
Non-prescription purchases processed within 24 to 48 hours. Meanwhile, it can take up to 21 business days to process prescription orders.
DIFF offers free shipping for orders of $115 and over. Unless otherwise requested, orders shipped using USPS First Class or equivalent. You'll receive an email with tracking details once your order shipped, and you can expect to receive your order within 4 to 9 days.
International orders processed within 24 to 48 hours and shipped using DHL Global Mail unless otherwise specified. Depending on your location, expect to receive your order within 2 to 5 weeks. You are responsible for any duties, taxes, or tariffs imposed by your country.
DIFF Eyewear return policy and warranty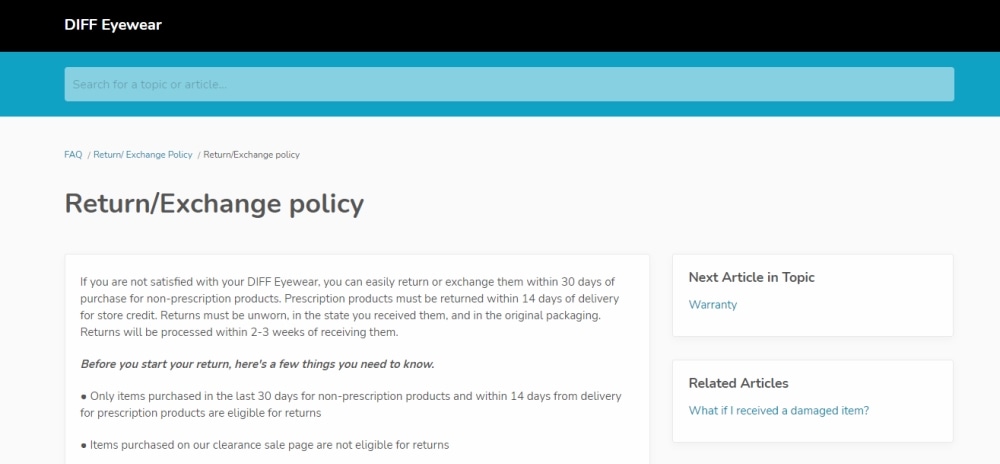 DIFF provides a 14-day exchange policy for prescription glasses and a 30-day return or exchange policy for nonprescription eyewear. Refunds are subject to a $6 return fee.
All glasses come with a 1-year warranty that covers manufacturing defects. Plus, for $15, you can purchase a 2-year protection plan that covers accidental damage.
To initiate an exchange, return, or warranty claim, get in touch with DIFF via the contact form on their website.
Other options for eyeglasses
If DIFF Eyewear doesn't offer what you're looking for, but you'd still like to support a socially conscious business, check out these alternative brands.
Best online retailer with a charitable cause: Coastal
Coastal is an online eyewear retailer that offers inexpensive, mid-range, and designer eyewear in men's, women's, and kid's styles.
The company committed to improving eye health, access to eyewear, and eye care for individuals in need. That's why Coastal donates a pair of eyeglasses to someone in need with each purchase. To date, they've donated more than half a million pairs.
Diff computer eyewear styles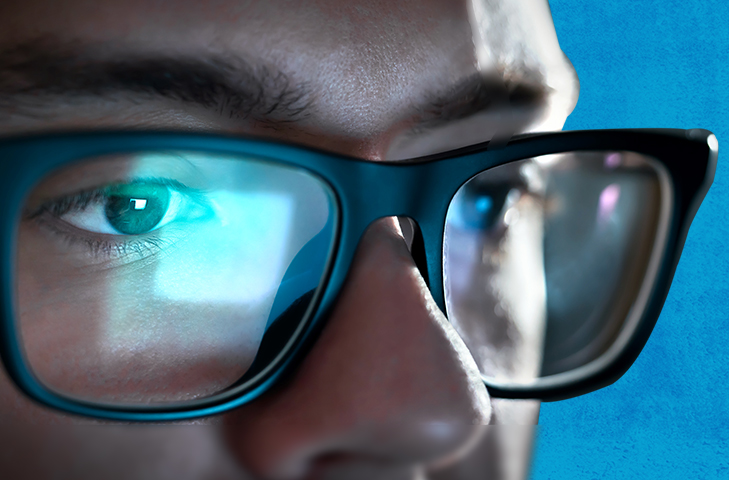 This where we were truly impressed. True, many manufacturers offer to add a layer of blue-light protective filter to any model they have in stock, but Diff took it one notch up and created an entire collection dedicated to (fashionable!) protection of your eye from the notorious digital fatigue. Available in models for men and women, these glasses rock the opticians? world with bold frames that make a statement. You will find models in low-key chic next to funky styles and colors.
Best sustainable, socially conscious brand: Genusee
Committed to creating jobs for diverse populations in Flint, Michigan, Genusee is an eco-friendly brand that uses recycled plastic water bottles to create prescription eyeglasses and sunglasses.
Genusee's signature frames feature oversized circular lenses that flatter many face shapes and features.
Best eco-friendly brand if you prefer to shop in store: Eco Eyewear
With an eye on the environment, Eco Eyewear creates frames using recycled ocean plastic, recycled metal, and bio-based materials like castor seeds. Plus, the company plants a tree for every eyewear purchase.
You can purchase sunglasses on the Eco Eyewear site, but prescription eyeglasses are only available in optical stores. This is ideal if you prefer to try glasses on in person to experience how they look and feel on your face.
Another benefit of in-person shopping is professional guidance from an optical technician. They can help ensure the frames will suit your prescription and assist in case you need adjustments or repairs now or in the future.
Is DIFF Eyewear worth it?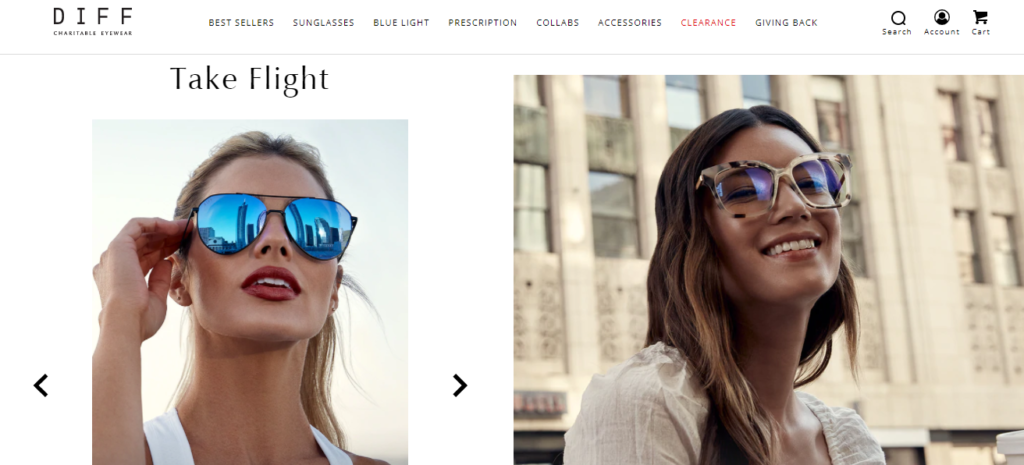 DIFF Eyewear provides high quality eyewear that's relatively inexpensive — especially when you consider that each purchase supports a charitable cause.
Many DIFF frames look charming, offering a contemporary take on classic shapes. Shop from the clearance section and watch out for special offers if you want to try DIFF products while minimizing your investment.
It's a good idea to try on a few pairs of DIFF glasses before you make your purchase. Find a store in your area that carries their frames and have fun testing out various specs.
DIFF Eyewear's low customer ratings on the Trustpilot and BBB sites are worth noting. If the negative reviews are a concern for you, there are plenty of other eco-friendly brands to consider.