If you're looking for designer eyewear with a big heart, look no further than Diff Eyewear. Here's our comprehensive review on performance, quality, and value.
Featured Product: Diff Eyewear Bella Sunglasses
The Diff Eyewear Bella Sunglasses are oversized, yet modern sunglasses for women. These glasses come with a 100% UVA/UVB rating on their scratch-resistant polymer lenses. They feature polarized lenses made from hand-cut acetate. And the earpieces are made from stainless steel for extra support and protection.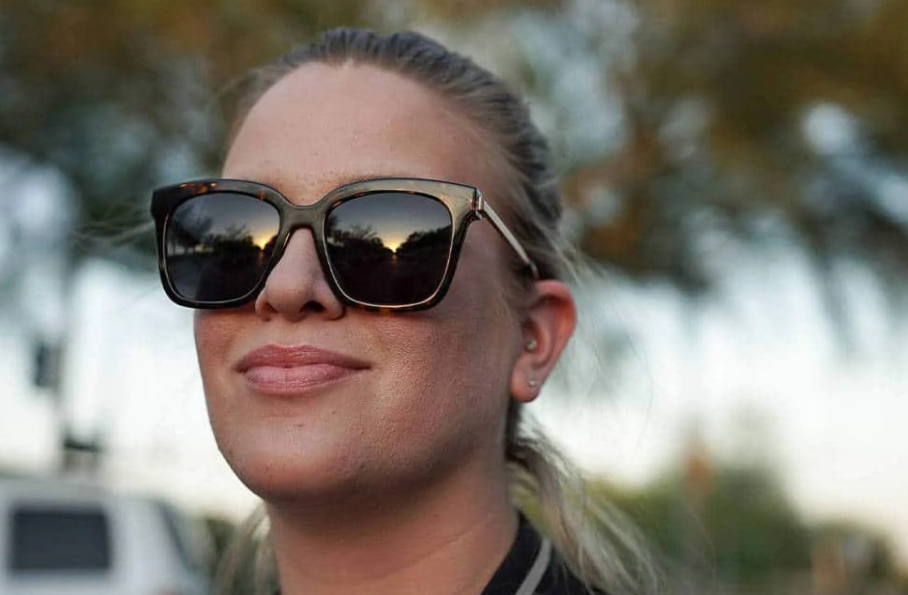 Ratings Breakdown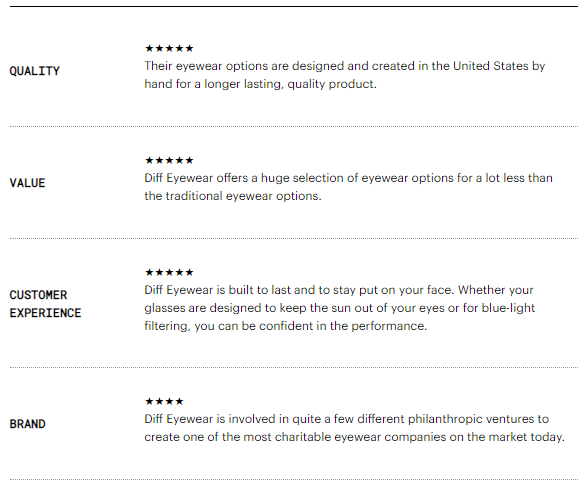 Who is Diff Eyewear?
Diff Eyewear was founded in 2014 by the 3 friends, Zach Gordon, Chad Jernigan, and Chad Dime. All 3 have a background in the eyewear industry. At a certain point, they decided that it made more sense for them to come together to create social change than it did to compete against each other. When this happened, Diff Eyewear was born.
A big part of their platform is to give back to the world. The first part of this charitable program is to either donate a pair of glasses or eye exams to those in need through their partnership with the Sightsavers organization.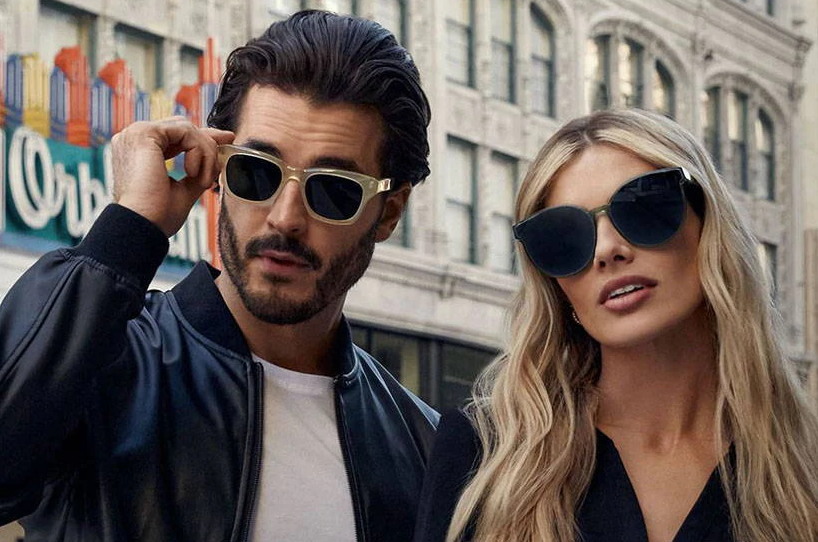 This organization works to:
Prevent and treat eye conditions
Campaigns for disability rights
Fights Trachoma, River blindness, Lymphatic filariasis, Intestinal worms, and Schistosomiasis
The second leg of their philanthropic platform is through LaudetheLabel. This company helps women in third-world countries who have an entrepreneurial spirit begin to make their own money. This company knows that empowering women around the world is the key to helping reduce poverty.
Diff Eyewear helps this cause by hiring women in South American countries to make decorative chains for their eyewear line.
Another facet of their philanthropic mission is through the Sabo Project. This project helps local tailors in some African countries the ability to support their craft and families. The Pouch Project provides fair, reliable wages along with health, financial, and vocational education.
They also currently partner with Eyes on Africa, which provides glasses to rural Africa, and RestoringVision to provide glasses and exams to those in need around the globe. And these are just the organizations they are currently working with.
Diff Eyewear is constantly on the hunt for new organizations to partner with to spread their impact further. This makes me hard-pressed to find any other company with this much worldwide societal impact in the eyewear genre.
PROS
Stylish
Good fit on bridge of nose and over ears
Well made
Good value
Minimal nose sliding
Each pair comes with a protective case
Free shipping on all orders over $115
CONS
Large frames aren't great for smaller faces
Diff Eyewear Comfort & Performance
I had the pleasure of trying the Diff Eyewear Bella Sunglasses and fell in love with them. My glasses showed up in the expected amount of time and came with a beautiful, protective case with cleaning cloth. The cloth left no scratches or marks on my glasses and cleaned them very efficiently.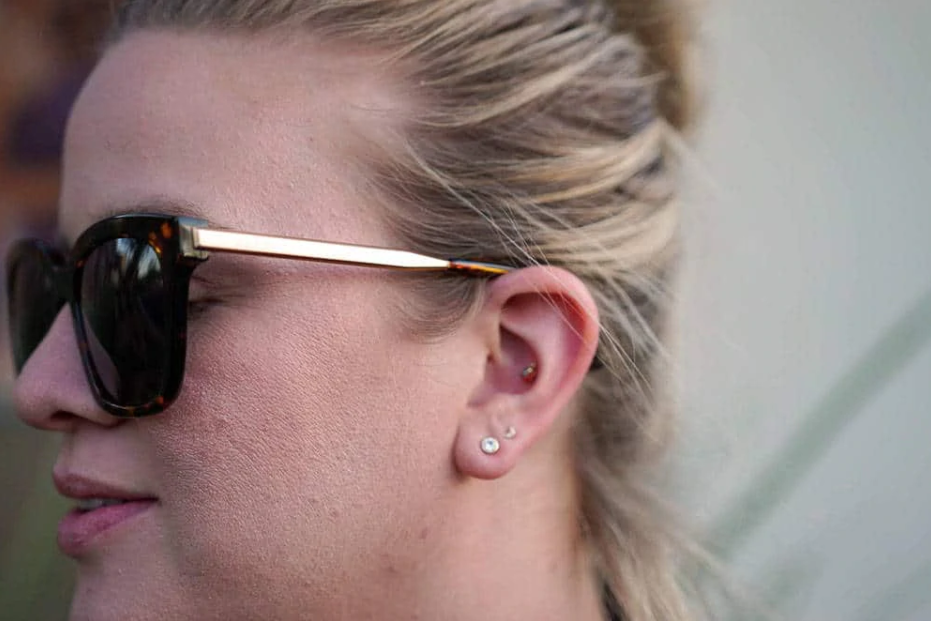 The first thing I noticed when I put them on was how comfortable they were on the bridge of my nose. I barely felt a thing on my ears either, which was a different experience than most other sunglasses I've tried.
The frames are a bit wide, which worked for my particular face. But, if you have a smaller face, these would probably not be the best frame choice for you. However, because of how wide they were, I felt they effectively blocked the sunlight. I never found myself squinting, even once. This was, again, a new experience for me.
The Diff logo was discreetly placed on the side of the frames, which made them look sleek and not too showy. This is a style I really like and will definitely order another pair due to how comfortable and effective they were.
The frames are a bit wide, which worked for my particular face. But, if you have a smaller face, these would probably not be the best frame choice for you.
Are Diff Eyewear Glasses Good Quality?
Diff Eyewear designs all of their glasses in-house before any manufacturing takes place. They use cellulose acetate for their frames, like most other glasses designers do today. This plant-based plastic product has become much more popular in the eyewear genre due to its strength and flexibility.
Diff Eyewear says that all of their frames are hand-cut instead of poured for more precision. However, even though their designs happen here in the United States, it appears the actual manufacturing of the frames takes place outside of the country. Once the frame is manufactured, it is sent back to the states to have the lenses put in, and then the glasses are shipped out to the consumer.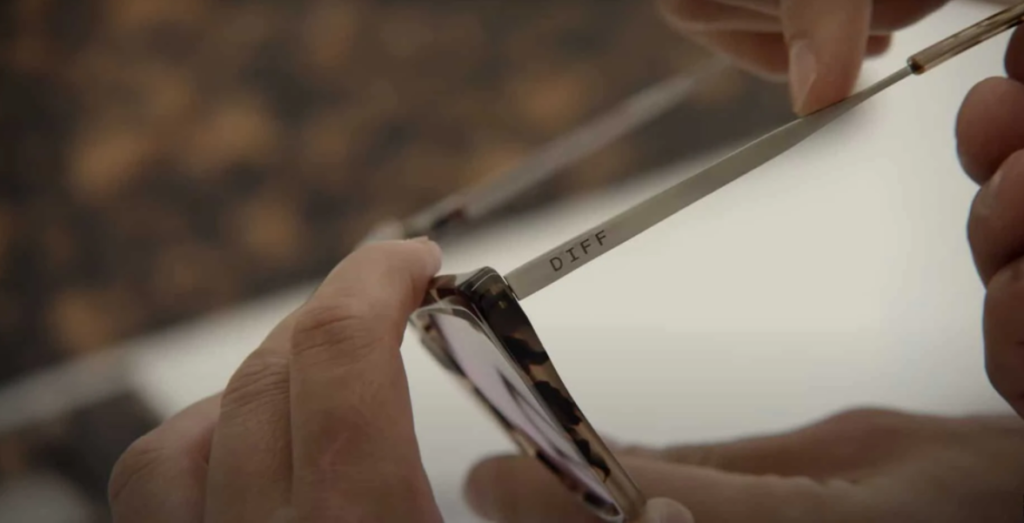 This has become a widely standard practice in the eyewear world. There are actually very few companies that design and produce the entire eyewear product within the United States. While this makes me sad to say, it probably stands to reason that the quality of Diff Eyewear isn't any different than most other companies in the market today. However, they do have a warranty to help back up their manufacturing processes. So that is one reason to feel a little bit better about a product that is manufactured outside the country.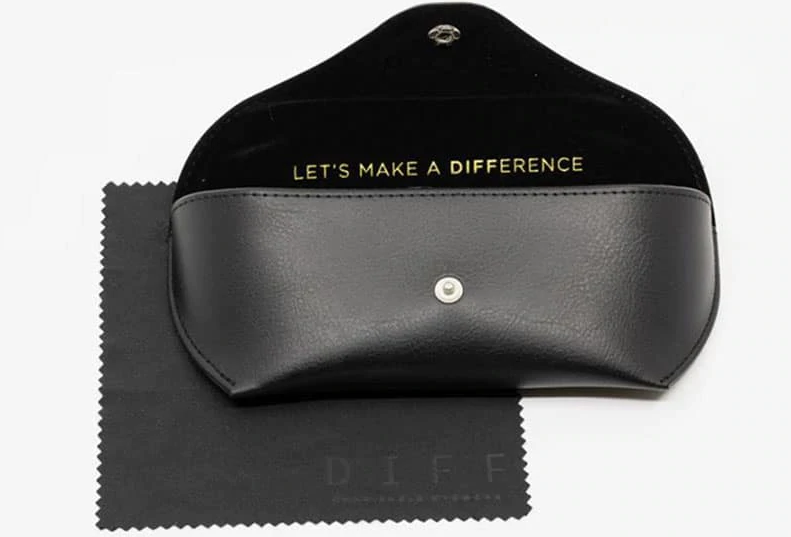 Is Diff Eyewear Worth It?
Like a lot of other online eyewear companies, they can produce some good products at a much cheaper rate. Since most eyewear companies in the world are really owned by one company, EssilorLuxottica.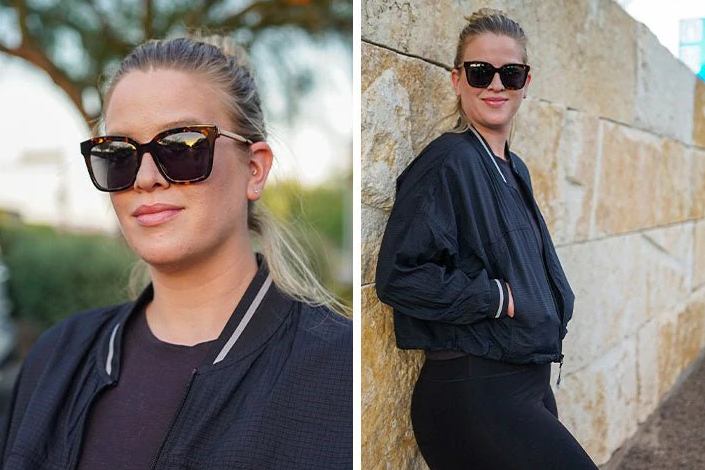 This company controls the majority of the market and significantly increases the markup on their products depending upon which brand is stamped on them. Diff Eyewear disagrees with this model and offers the same, or higher quality products at a much-reduced cost to the consumer.
Therefore, if you're considering getting some new eyewear, you'll probably be pleasantly surprised with Diff Eyewear.
Diff Eyewear Coupons & Discounts
If you sign up for their email list, you'll begin getting emails with discount codes to use. Diff Eyewear also offers some styles as BOGO every now and then. So this is something to keep an eye on if there is a certain style you like.If you sign up for their email list, you'll begin getting emails with discount codes to use. Diff Eyewear also offers some styles as BOGO every now and then. So this is something to keep an eye on if there is a certain style you like.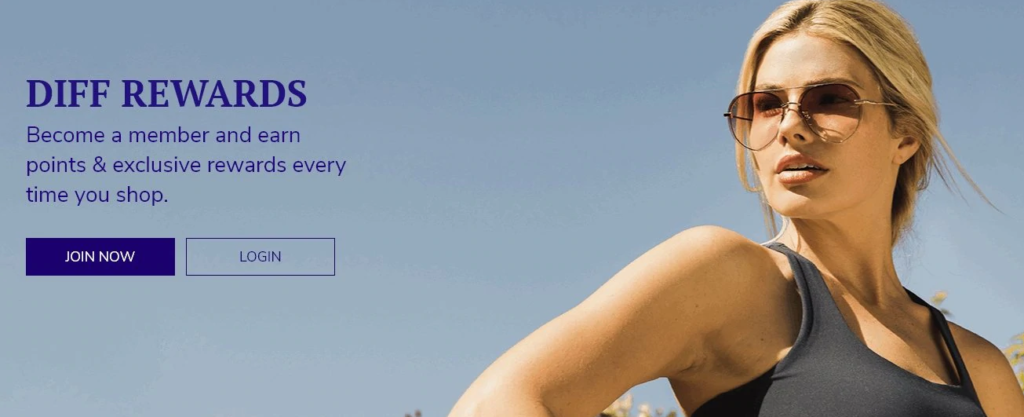 They also have a Diff Rewards Program that helps you earn points on every purchase that can be used on future purchases.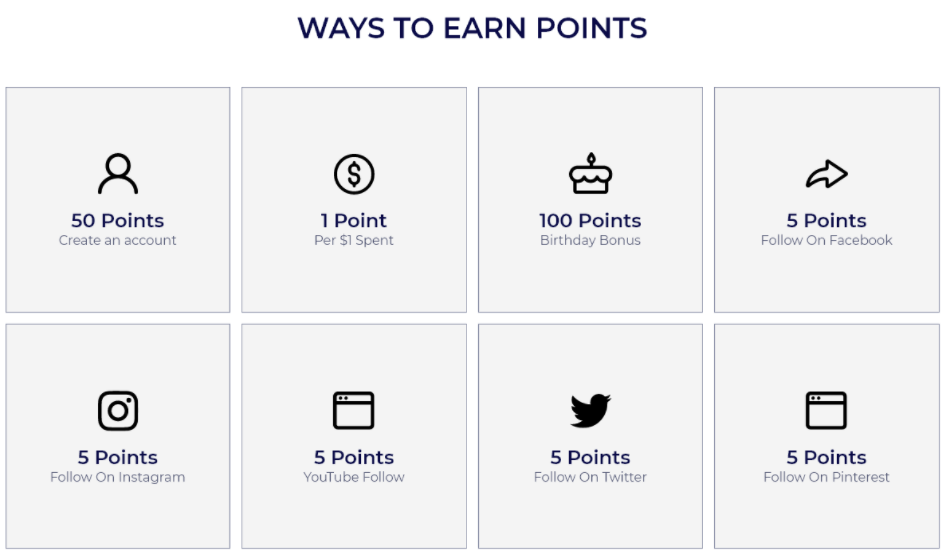 Diff Eyewear Summary
Overall, if a positive social impact is important to you, then Diff Eyewear is right up your alley. They focus on helping people all around the world increase the quality of their life while also offering quality eyewear to their consumers.
The products they offer are exceedingly diverse and cost effective. The fact that their eyewear is also nice to look at and extremely comfortable doesn't hurt either.
FAQs
Before any consumer decides to dive into trying new eyewear, there are going to be questions. Buying a pair of glasses online without trying them on first can be even scarier. Therefore, here are some of the most common questions asked about purchasing glasses online, and more specifically from Diff Eyewear.
Does Diff Eyewear take insurance?
Unfortunately, Diff Eyewear doesn't take insurance. They don't accept FSA/HSA cards either, sadly. Diff Eyewear says they can create a PDF receipt of purchases for consumers to submit for reimbursement on their own, though.
Does Diff Eyewear do prescriptions?
No, they don't. In order to get prescription glasses from Diff Eyewear, you must upload a current prescription. The valid prescription must have a doctor's signature on it. Diff Eyewear has an in-house Optician that checks all prescriptions to make sure your glasses are correct before anything gets sent to you.
How long does Diff Eyewear take to ship?
How long your new Diff Eyewear takes to ship to you will depend upon a few factors. The first is from which time zone and what time of day you order your glasses. Order processing can take anywhere from 24-48 hours from the time you hit the order button.
After that, the glasses can take anywhere from 1-9 business days to get to you. This will depend upon whether or not you've paid for expedited shipping (1-2 business days) or free/standard shipping (4-9 business days).
Can I change or cancel my Diff Eyewear order once it's been placed?
Yes and no. If you call Diff Eyewear before your order has been processed (within the 24-48 hour time frame), then yes, you can. However, they can't add anything to your existing order, only change or cancel it. Therefore, if you want to add more products to your order you'll have to place a separate order to do so. And once the order has been processed, no changes or cancellations can be made.
Are Diff Eyewear polarized?
Diff Eyewear does offer a polarized eyewear line of sunglasses for men and women. They range in price from $98 – $119 currently.