About Shein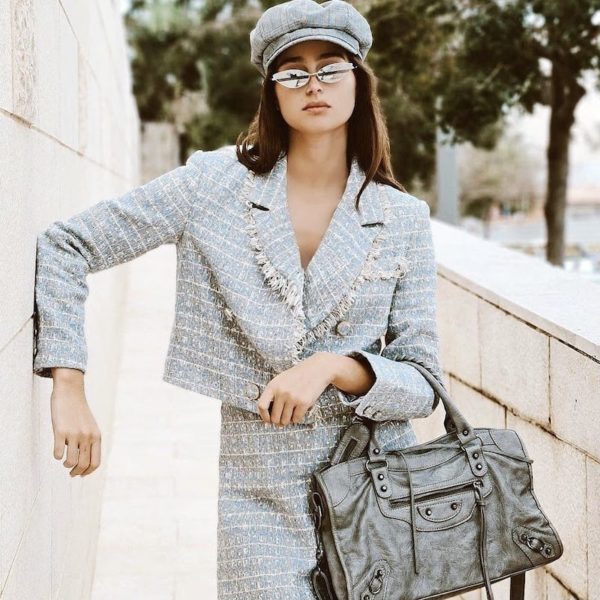 Shein brings the hottest contemporary styles to customers by offering affordably priced apparel, accessories, and shoes for women, men, and children. Their extensive collection includes pieces for women, men, and children. Shein's low prices are linked to a B2C business model, which goes straight from manufacturing, to the warehouse, to the customer.
Shein's Instagram page is apparently where all the cool kids hang out, with a jaw-dropping 17 million followers. More impressively, the brand's Facebook following is over 20 million.
This Shein clothing review will scope out the brand, review some of their best selling items, hear what customers have to say, plus fill you in on any promotions the brand offers, in order to help you decide if they're worth the buy.
Overview of Shein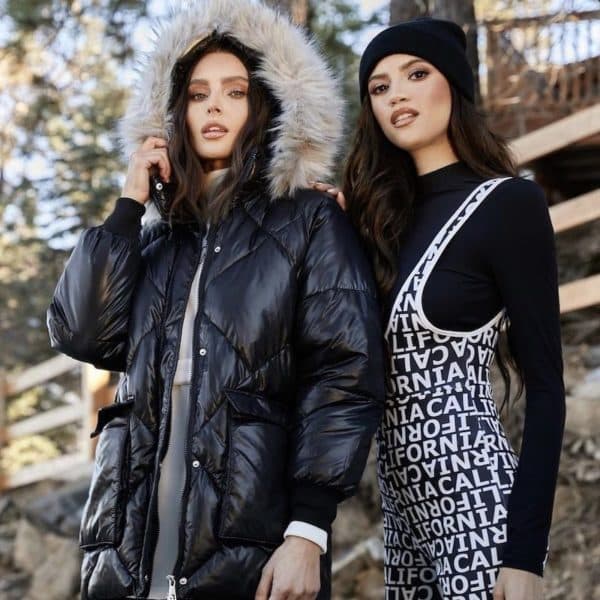 Shein (formerly SheInside) was founded in October 2008, with the belief that everyone can enjoy the beauty of fashion. Shein's mission is to bring customers on-trend styles at affordable price points.
Shein's founder, Chris Xu, brought the brand to life in Nanjung, China. Today, the fast-fashion brand has websites for customers based in the United States, Spain, France, Russia, Germany, Italy, Australia, and the Middle East, with numerous globally positioned warehouses.
This Shein clothing review will now highlight some of the pros and cons of the brand.
Pros
Extensive on-trend collection of apparel, shoes, and accessories
Options for men, women, and children
Highly affordable prices
Discounts offered regularly
Cons
Some customers report long shipping times and inconsistent quality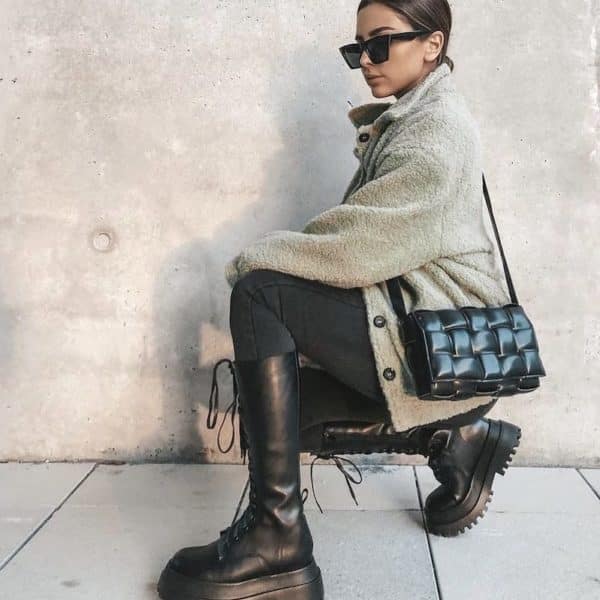 Shein clothing reflects modern trends without the high fashion price tags. Their outfits are Instagram and TikTok worthy, and feature trend themes like Distant Dreamer, Country Stroll, and Wanderlust.
This Shein clothing review highlights their bestselling women's and men's apparel, and pieces in the Shein Curve collection.
Shein Women's Clothing Review
Whatever your style, feel free to express who you are in the diverse collection of Shein women's apparel. Ranging from preppy to classic, all of their clothes have one thing in common—they're eye-catching, whether that's in an obvious or understated way. Take a look and these popular Shein styles for women:
Shein Plaid Overall Dress Review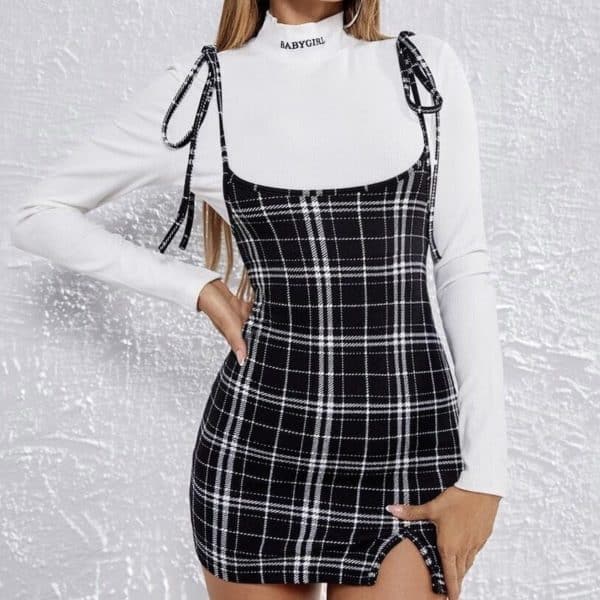 Channel your inner Cher from Clueless with the Plaid Overall Dress. Flirty in all the right ways, all that's missing from this dress is a pair of knee highs and a mini, leather backpack.
This mini dress comes without the white long sleeve shirt pictured, so you may want to pick one of those up as well to complete the look for fall or spring.
Made from 95% polyester and 5% spandex, the fabric features a slight stretch, a high waist seam, and a slim fit. Get this preppy number for just $8.
Shein Button-Up Longline Curved Hem Shirt Review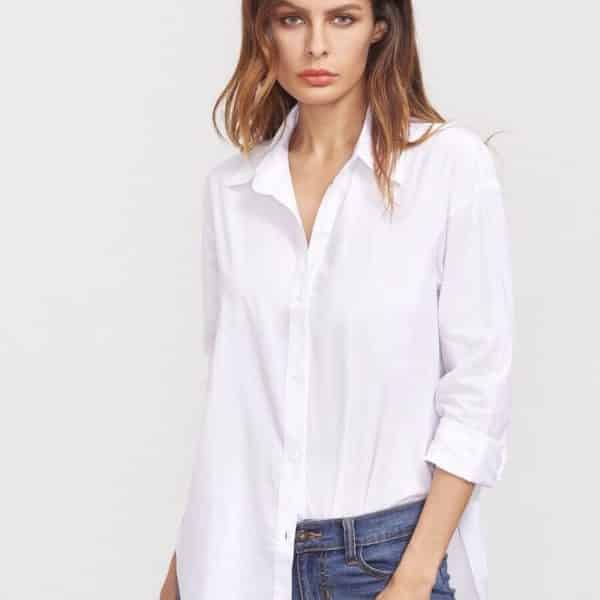 The Button-Up Longline Curved Hem Shirt works under dresses for a fresh, modern look, or can be worn with jeans and a blazer to suit a more professional style. The curved hem streamlines this button-up to your shape, accentuating curves and adding flare.
The Button-Up Longline Curved Hem Shirt displays a basic collar, dropped shoulders for a more relaxed fit, long sleeves with button cuffs, and a button-front closure.
This woven 100% polyester shirt does not have any stretch to it and has a regular fit. This classic beauty is available in black, white, yellow, and baby pink, for the affordable price of $14.
Shein Zebra Stripe Tanga Bikini Swimsuit Review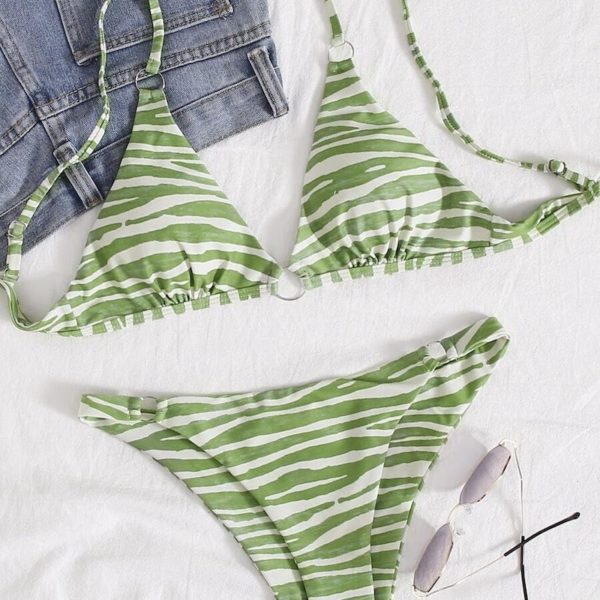 Go wild in the Zebra Stripe Tanga Bikini Swimsuit! More than just your typical triangle bikini top, this standout suit features metal rings for a bit of spice. Speaking of spicing things up, you're sure to bring some heat with you wherever you go in these thong bottoms.
Made from 82% polyester and 18% spandex, this bikini is super stretchy. The top is wireless but features a band around the base for support with removable pads. This swimsuit has a zebra print in either green, coffee brown, or a blue and white pattern.
Add some caliente to your life with this Zebra Stripe Tanga Bikini Swimsuit for $12 for the green print, or $13 for the other two color options.
Shein Plus-Size Review
Shein Plus Size clothing is flattering, modern, and showstopping. From basic pieces you'll want to rock every day, to flouncy, delicate dresses for special occasions, Shein clothing exudes confidence to keep you feeling high-vibe, wherever your day takes you.
This Shein clothing review will feature their hottest plus-size pieces including leggings, intimates, and dresses.
Shein Plus Solid High Waist Leggings Review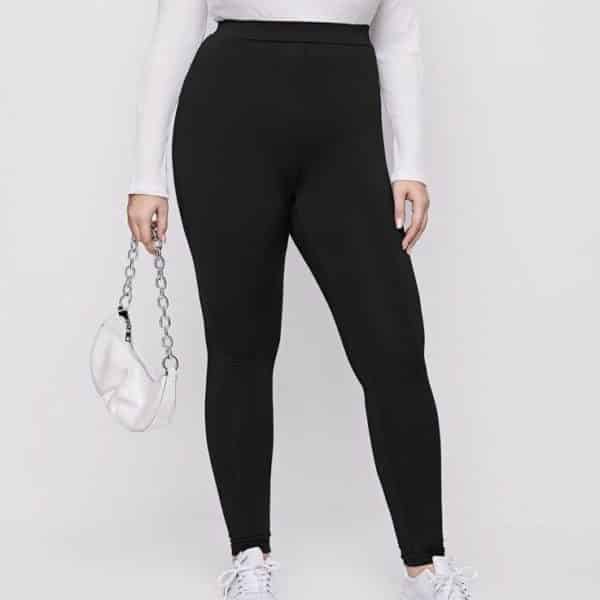 If your search for the right pair of leggings has led you here, search no further. The Plus Solid High Waisted Leggings are affordable, offer the right thickness, and simply look good.
The 95% polyester and 5% spandex material gives them a more sporty look, so be sure to wear these leggings with a white tank and a long sweater, or a crop top and denim jacket.
The Plus Solid High Waisted Leggings have a slim fit like most leggings and feature a full length for an ultra-flattering look. You can get this wardrobe staple in black for $9, or in grey or navy blue for $11.
Shein Plus Floral Lace Harness Bralette Review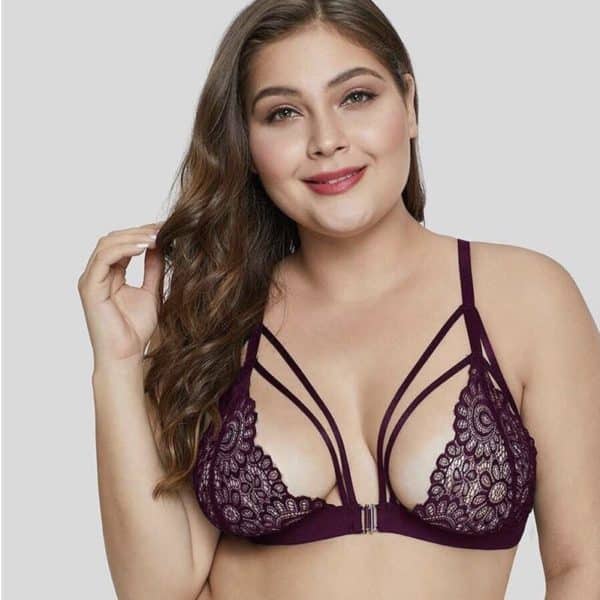 This Plus Floral Lace Harness Bralette makes us want to wrap a fur coat around our shoulders, pour a chalice full of wine, adjust our crowns, and call it a day. This bralette features a Game of Thrones vibe, with an intricate lace design in a blood-red color that oozes sex appeal.
It's a bralette, so in terms of support, it doesn't offer much. Since it's made from 35% nylon and 65% polyester, there's quite a bit of stretch to the bra. You can get this other-worldly bra for just $6.
Shein Plus Cami Dress & Appliques Flounce Sleeve Mesh Dress Review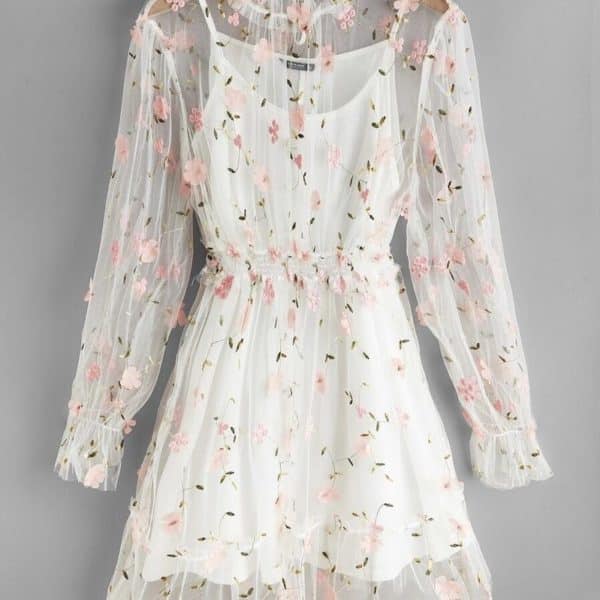 If there was ever a perfect spring dress, this is it. Whimsical and romantic, the Plus Cami Dress & Appliques Flounce Sleeve Mesh Dress from Shein brings to mind an enchanted forest, much like something Aurora would wear in Maleficent.
Galavant through the forest, or the concrete jungle, in this pretty and perfect A-Line, long sleeve dress. This floral piece is made from 100% polyester with a non-stretch fabric so that the dress keeps its shape.
The attached cami dress underneath is not sheer, so you'll be covered where it matters. This flouncy dress features a high waist and a regular fit, available for $19.
Shein Men's Apparel Review
Shein's line for men is as suave as it is affordable. Their collection is mostly casual, ranging from sweaters and cardigans to tees and long sleeves, denim, jackets, and more. Check out these popular pieces for guys:
Shein Clothing Men Slogan and Graphic Print Tee Review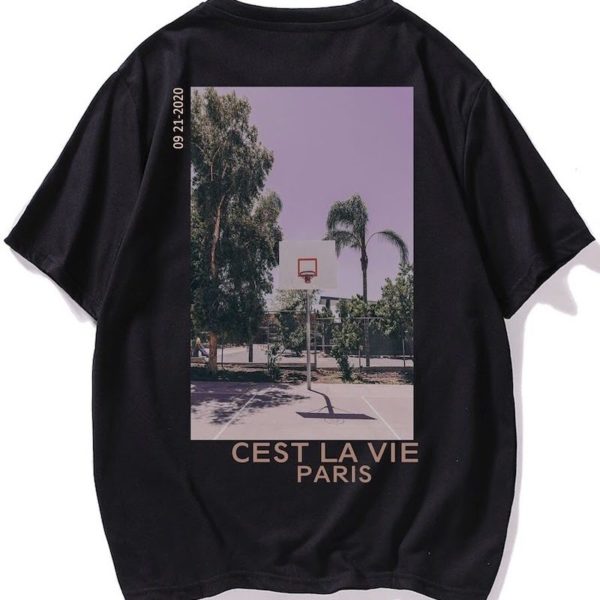 The Men Slogan and Graphic Print Tee from Shein features a plain black front with a graphic print of your happy place on the back: a basketball court.
It reads c'est la vie, which translates to, It's the life. This Shein clothing review getting Paris mixed with Cali court vibes. This shirt a good fit for guys (and girls) who think ball life.
The short sleeve tee features a rounded neckline and a regular fit, made from 35% cotton and 65% polyester. The shirt has a slight stretch to it, offering a comfortable fit. Get this b-ball tee for $12.
Shein Men Corduroy Flap Pocket Button Front Shirt Review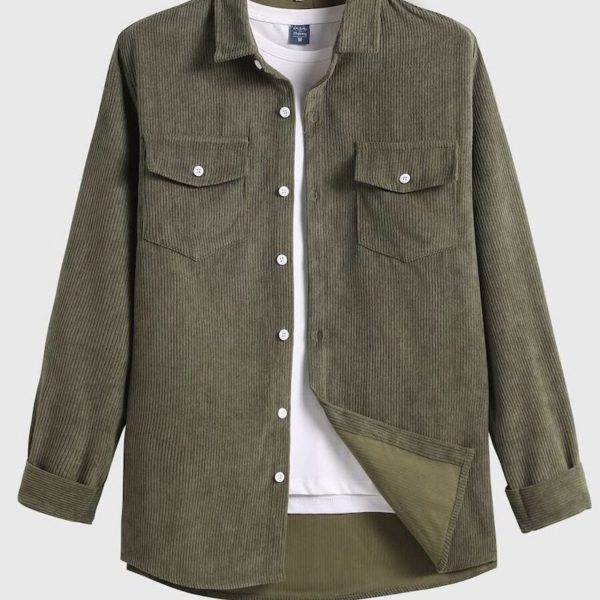 The Men Corduroy Flap Pocket Button Front Shirt is modern and a little bit hipster. We'd love to see this paired with a hat, white tee, and boots. The corduroy fabric offers a vintage look, made from 42% cotton and 58% polyester.
The shirt features a collar, front pockets, button front, and a regular fit. You can purchase this button-front shirt in three minimal and flattering colors. While this corduroy piece looks like it belongs in Pharrel Williams' wardrobe, it's actually only $23.
Shein Men Letter Patched Cut and Sew Swim Trunks Review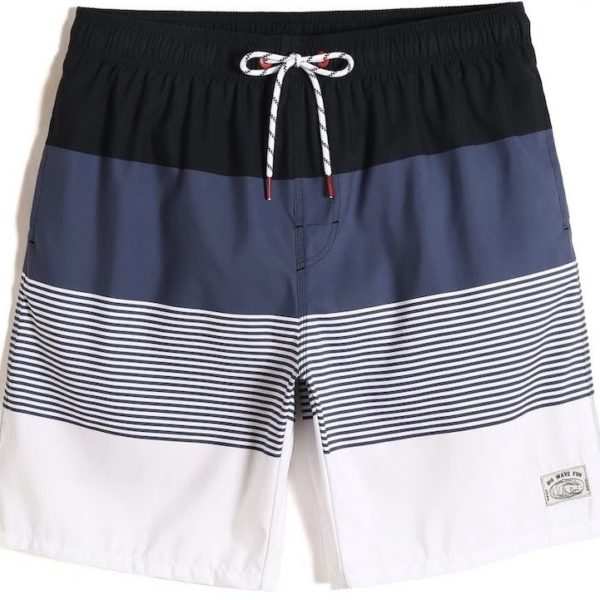 The Men Letter Patched Cut and Sew Swim Trunks are the perfect summer swim trunk. Throw on your Sperry Top-Siders, grab your cooler, a few hot babes, and hop aboard your boat.
These trunks feature a nautical pattern, a patch at the bottom left leg, and a drawstring waist for comfy adjustability. They're made from 100% polyester and don't stretch, so be sure to order your right size. These sea-worthy trunks retail for $17.
Shein Clothing Reviews: What Do Customers Think?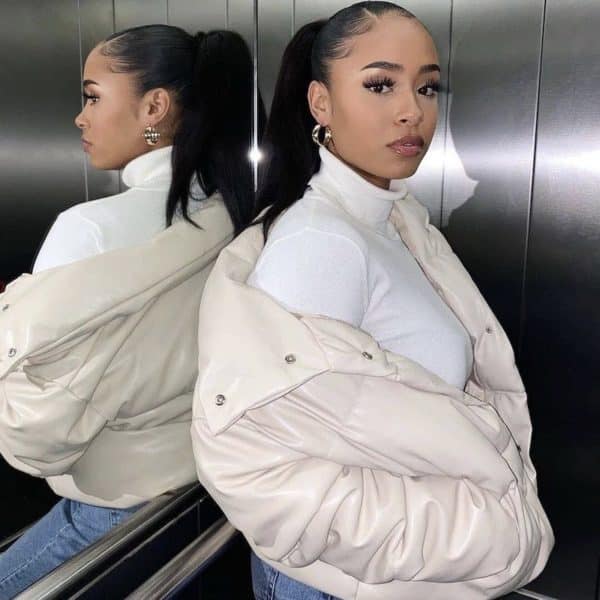 This Shein clothing review will highlight reviews found on TrustPilot, Sitejabber, Reviewed, and Reddit, which mention the brand's products, customer service, shipping, and more, to help give you a better overall impression of the brand.
On Trustpilot, Shein has 2.6/5 stars out of over 23,000 reviews. One customer who rated the brand as 3 stars, wrote, "very disappointed with the order but the customer service really helpful and professional. My item took a while to arrive."
Shein has 3/5 stars on Sitejabber out of 3,377 reviews. One happy customer was pleased that the pieces "all came in a little more than a week of time which was really nice. The products I received were all very good quality for the price."
A 5-star review on Sitejabber said, "every item in my order…is good quality, shipping was fast…I am beyond satisfied with SHEIN!" Another customer who rated the company with 1 star wrote, "I am having the worst experience trying to return the product and get my money back… Shein keeps sending me an incorrect label that will not scan at my post office."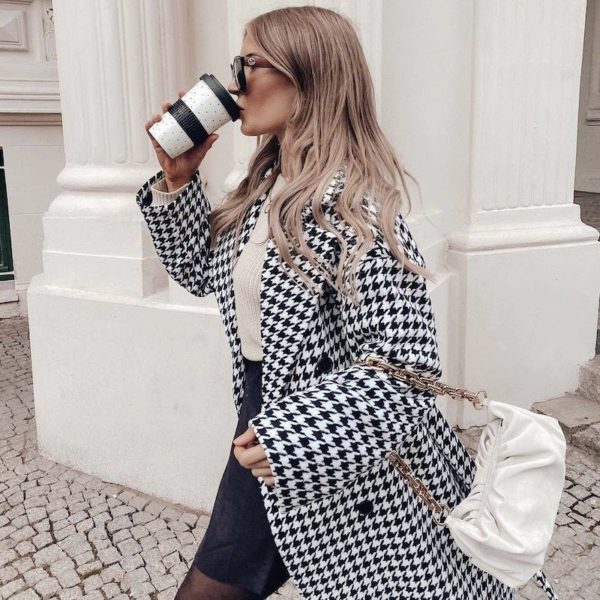 According to an honest article written by Reviewed: "with Shein, you get what you pay for. Low-cost, trendy clothes that can be hit or miss when it comes to actual quality. It's the online-only equivalent of mall stores like Forever 21 and Charlotte Russe."
A Shein clothing thread on Reddit includes a conversation by girls with similar opinions about the clothes. Most reviews mention that "it is legit, but hit or miss." That sounds about right, giving the prices.
This customer seemed surprised that the brand actually had decent items: "I bought some chokers, a necklace, and a set of makeup brushes from there and everything was awesome quality. This girl on youtube did a haul/review of their items and it turned out better than I expected."
Across review websites, many customers report owning their Shein items for years, which does speak to the quality of certain items.
Is Shein Clothing Worth It?
Shein reviews are clearly mixed, and quality seems to be the trade-off for low prices. On the plus side, the clothes are always trendy and great for stocking up a bunch of stylish outfits. They probably won't last long and the pieces you order may be hit or miss.
For such low prices, you shouldn't be surprised. It's the kind of risk you take when ordering from a brand with too-good-to-be-true deals. However, sometimes this isn't the case. Many times the brand delivers on quality, according to reviews across sites.
Plenty of customers experience quick shipping times and pleasant customer service interactions. On the other hand, some reviews state the opposite. Overall, this Shein clothing review believes their products are worth the try since these pieces won't break the bank.
Shein Clothing Promotions & Discounts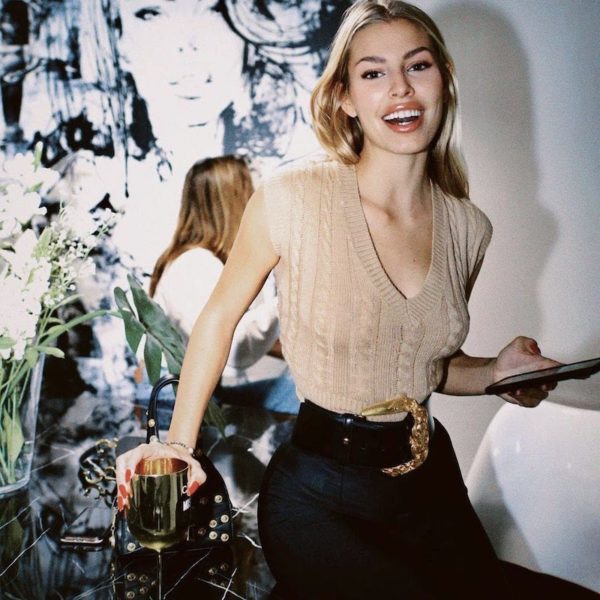 Shein is all about offering you deals. In the first five minutes of visiting the site, numerous banners flashed on the screen with multiple deals. Deals this Shein clothing review offered were as followed:
Sign in to receive Shein coupon codes for $10 off orders over $90, $24 off orders over $140 & $35 off orders over $210
Shein discount code for $3 off your first order when you subscribe to their newsletter
Free shipping on orders over $49
Free gift on orders over $100
Sign in to receive a Shein promo code 15% off orders of any amount, or get 20% off orders over $99
Where to Buy Shein Clothing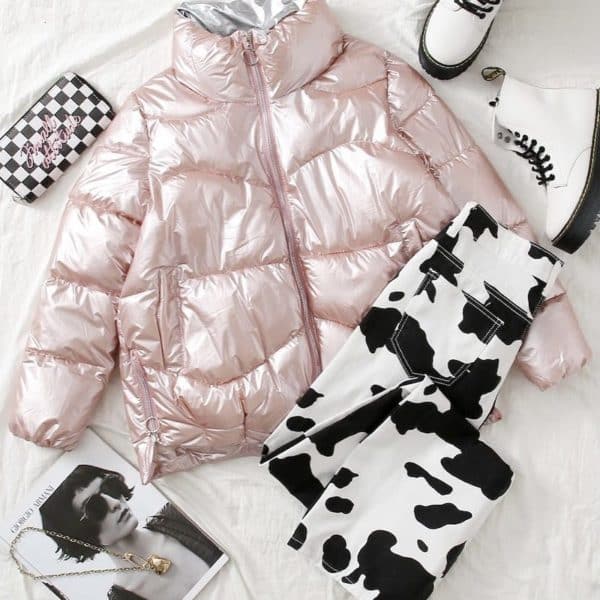 Shein products are available directly from Shein.
FAQ
Where is Shein located?
Shein headquarters is located in China, and they have warehouses positioned around the world.
What sizes does Shein offer?
Women's apparel
Tops XS-2XL
Bottoms XS-XL, or 25-32
Women's plus size
All apparel comes in 0X-5XL
Bras are available for cups sizes C-G
Men's apparel
Tops XXS-4XL
Bottoms XXS-4XL, or 28-36
Is Shein bad for the environment?
Several websites claim that Shein's environmental rating isn't great. The brand does not appear to have a sustainability pledge or to make an effort to combat the large eco-footprint made in the manufacturing industry.
Where do Shein orders ship from?
Shein orders ship from their warehouse in China. One customer stated that their order shipped from Hong Kong. But this Shein clothing review come other customer reviews that state the brand warehouses in New York and California.
How long does it take for Shein clothing to ship?
Standard shipping for Shein USA orders is free on orders over $49. For orders under that amount, Standard Shipping is $4 and Shein shipping times are approximately 15 business days for this option. Express Shipping is $13 and takes around 10 business days. Shipping times do not include the 1-3 day processing time after your order placed.
For international orders to Canada, shipping times on the website quote that the Standard Shein shipping cost is $5 and takes 15-25 business days. Express Shipping is $20 and takes 10-15 business days. Standard Shipping to Canada is free on orders over $38.
To find out specific pricing for all of the 220 locations Shein ships to, head to their Shipping Info Page. To access Shein tracking for your order, log into your account and select your order to see its progress.
Are Shein clothing returns free?
This Shein clothing review has found that some sites say your first Shein return is free. However, the brand's website states that no returns are free. It is the responsibility of the customer to pay for all shipping return fees.
How do I return something to Shein?
The Shein return policy states that the brand accepts returns up to 30 days after receiving your order. Items that you wish to return must be in original condition and in their original packaging to qualify for a refund. They must be unworn, unwashed, and undamaged.
To start a Shein return, follow the steps below:
Contact Shein customer service via their Live Chat on Shein.
Advise of the items you wish you return and why
Shein customer service will send return instructions
Package your item
Drop at the post office
Returns usually processed within 5 days of when your order received. Refunds will put in your Shein wallet. It's important to note in this Shein clothing review that if you'd like. Your money to put back on your original form of payment, you must specify this in your email.
Be sure to read up on your items return policy before buying because the policy varies from item to item. Items that cannot returned or exchanged include bodysuits, lingerie, swimwear, jewelry, underwear, event and party supplies, DIY supplies, beauty, and accessories (except scarves, bags, mermaid blankets), and pet supplies.